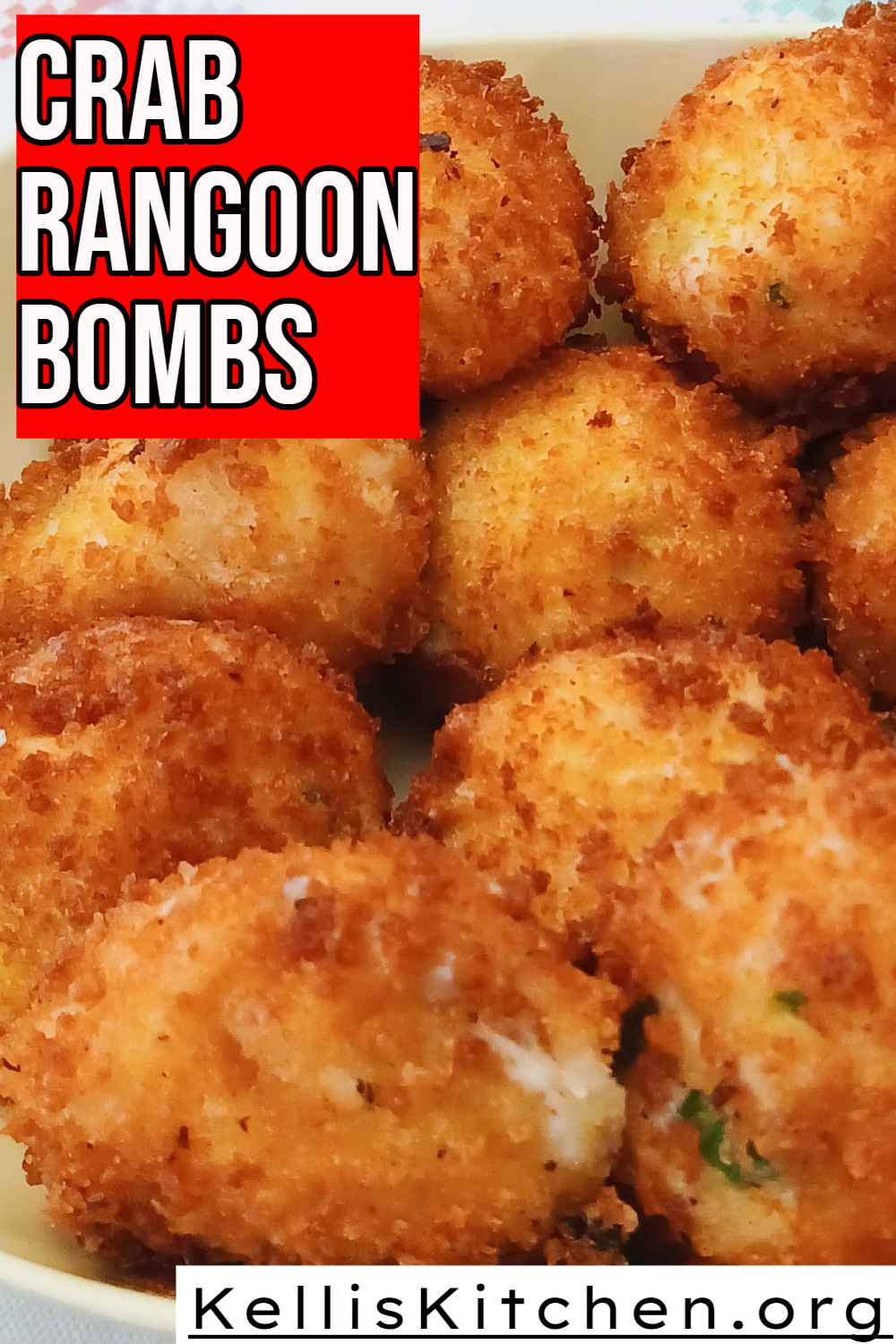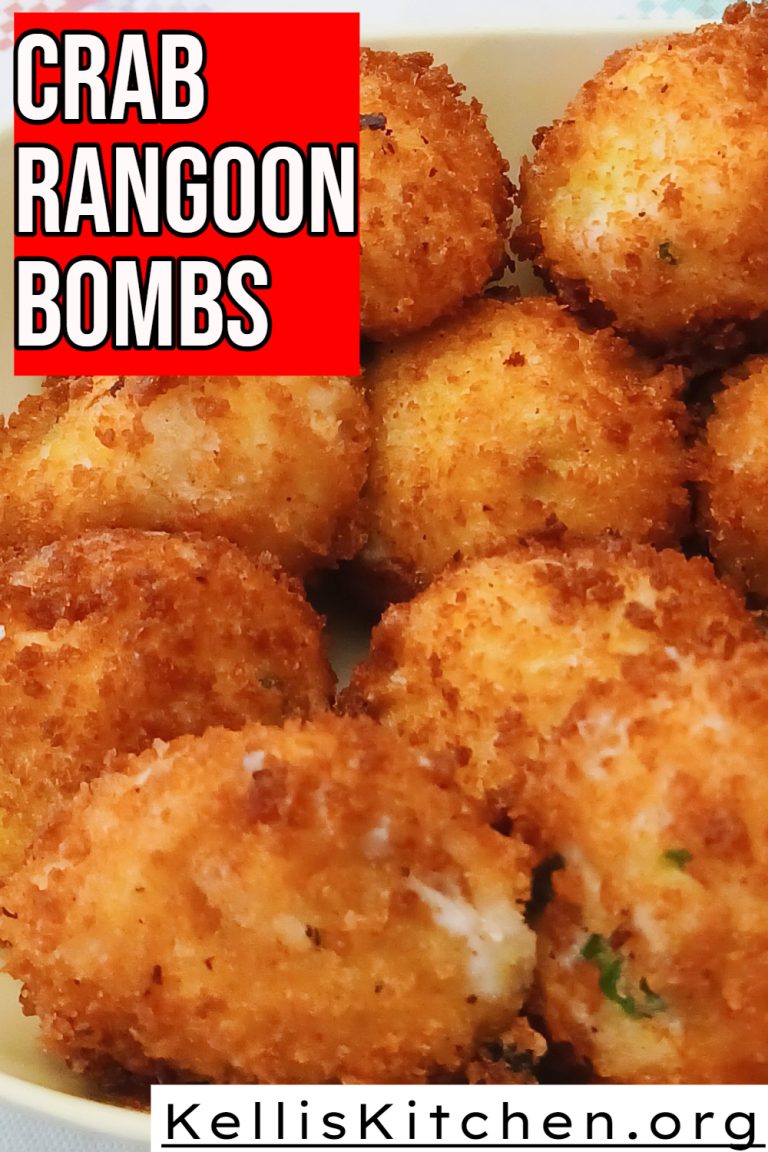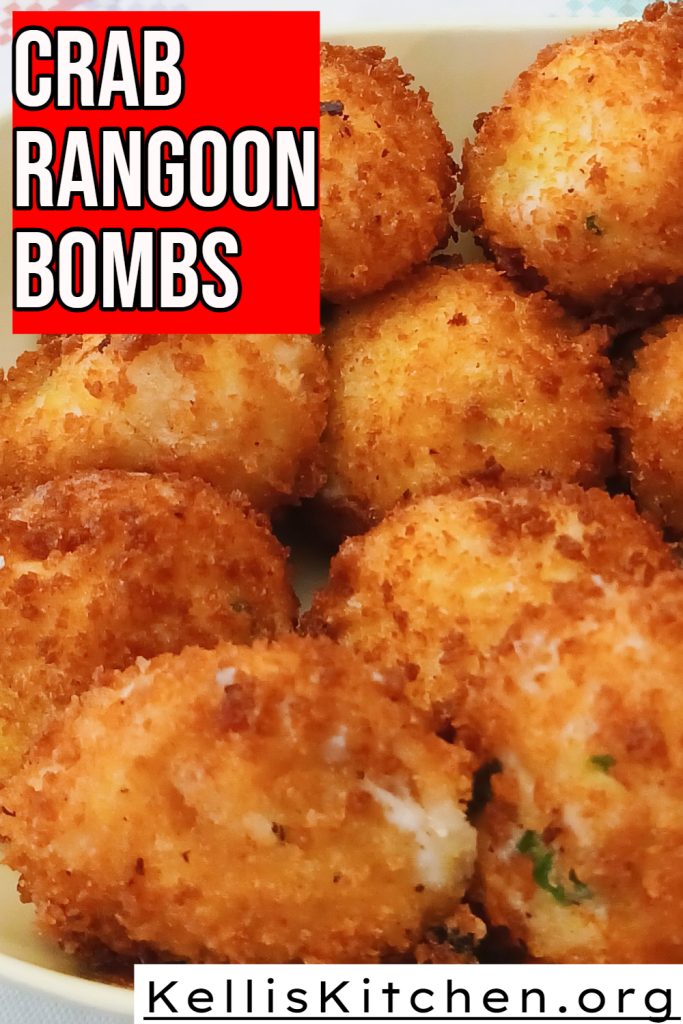 Making Crab Rangoon at our house is a family affair. It's David's specialty (using his mom's recipe). Somehow, we always end up with too much filling and not enough wrappers. You can freeze the filling, of course, but it's more fun to make Crab Rangoon Bombs!
David came up with the idea of making these deep-fried delights with some leftover filling, before a family party. They were so popular they have become a regular addition to his repertoire.
You can, of course, make our Killer Crab Rangoon and then make some crab bombs with the extra filling or you can just go straight to making them as your main event. These Crab Rangoon Bombs are the real deal with plenty of crab and gooey cheese and a crunchy panko crust all the way around.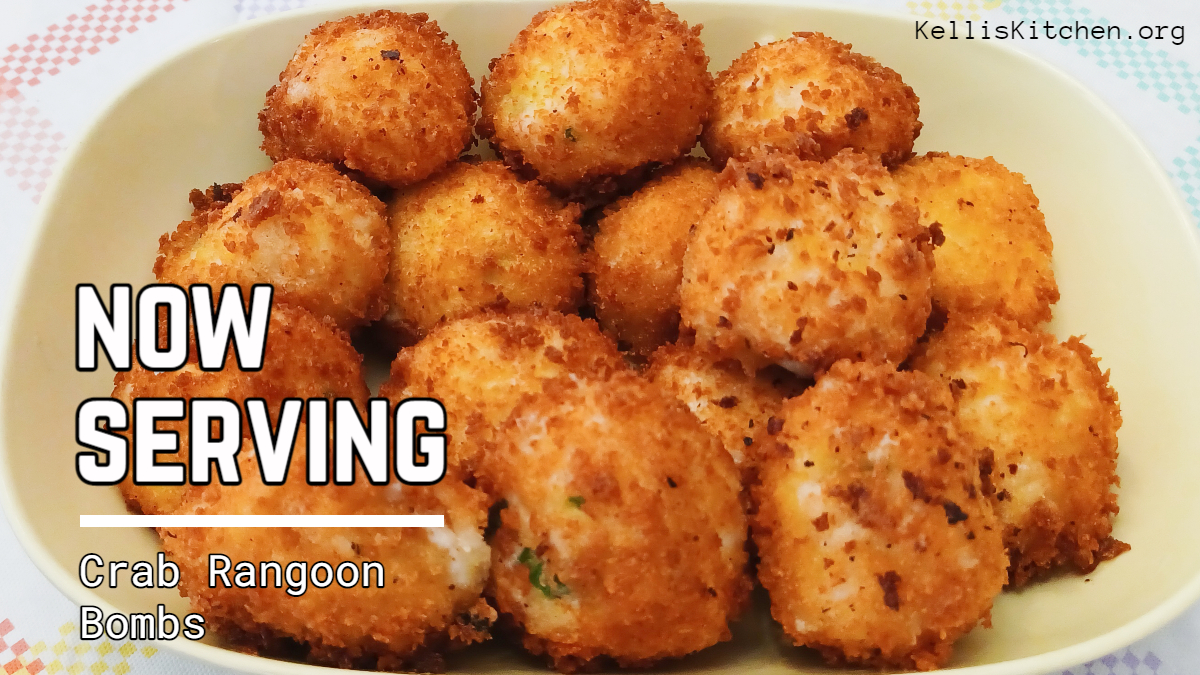 Crab Rangoon Bombs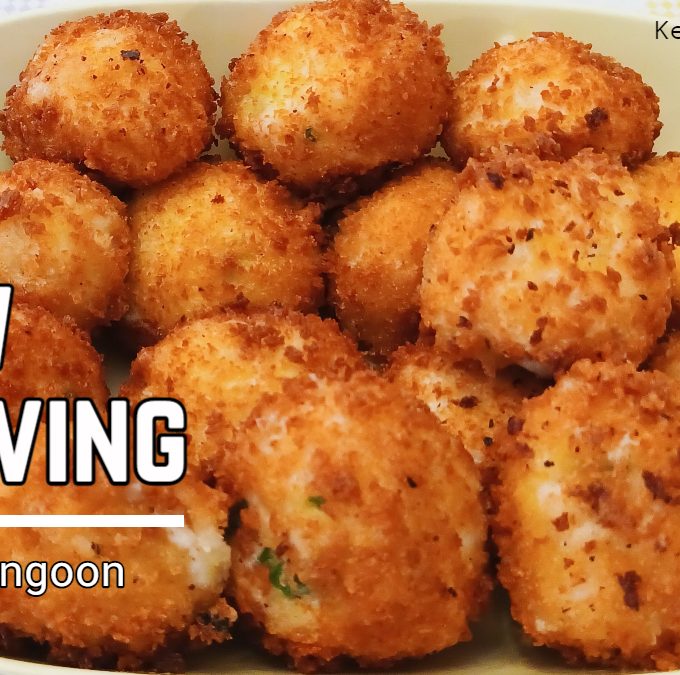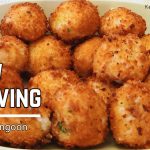 Crab Rangoon Bombs
Ingredients
1

Pkg Cream Cheese

2

cups

Shredded Mozzarella cheese

2

cans or fresh lump or white meat crab

drained.

1

cup

Imitation crab flaked

5

Green onions chopped

Salt to taste

Panko Breadcrumbs

2

eggs beaten

Vegetable Oil
Instructions
In a bowl, mix all ingredients (except the panko Breadcrumbs, Eggs and oil). Cover the bowl with lid and let sit in fridge for half an hour or until you are ready to use.

When you are ready to cook, put your beaten egg in one bowl and then place the panko breadcrumbs in a separate bowl.

Using the crab mixture, make about half dollar size balls.

Dip the balls in the egg and roll around in the panko until completely covered.

Prepare all bombs before heating oil.

In a frying pan with oil up to the midpoint, bring oil to 350 F. Fry the bombs until the panko is golden and crispy.

Place cooked Crab Rangoon Bombs on a paper towel to drain oil.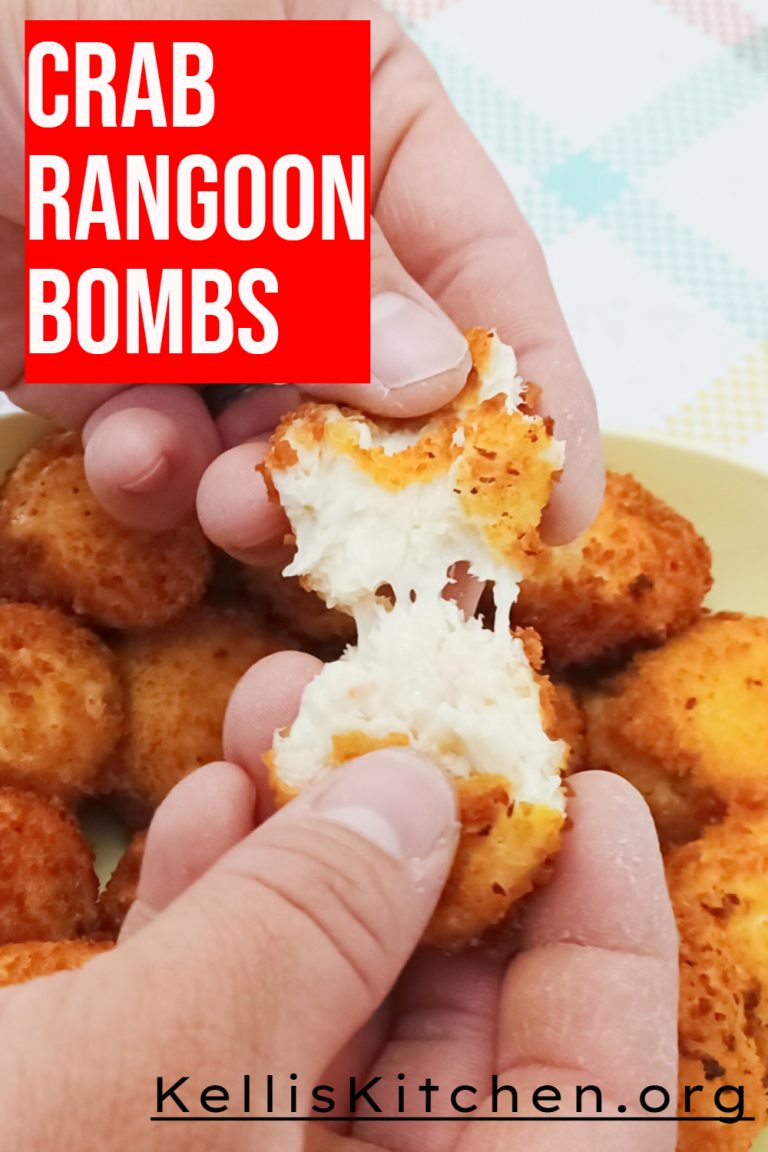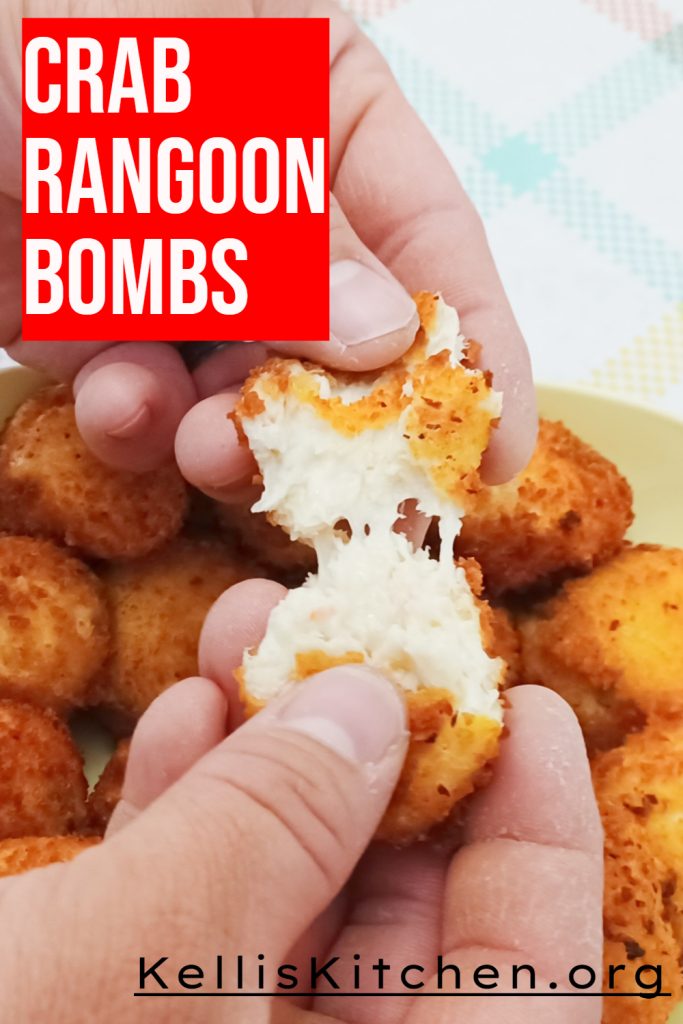 More Crab Love