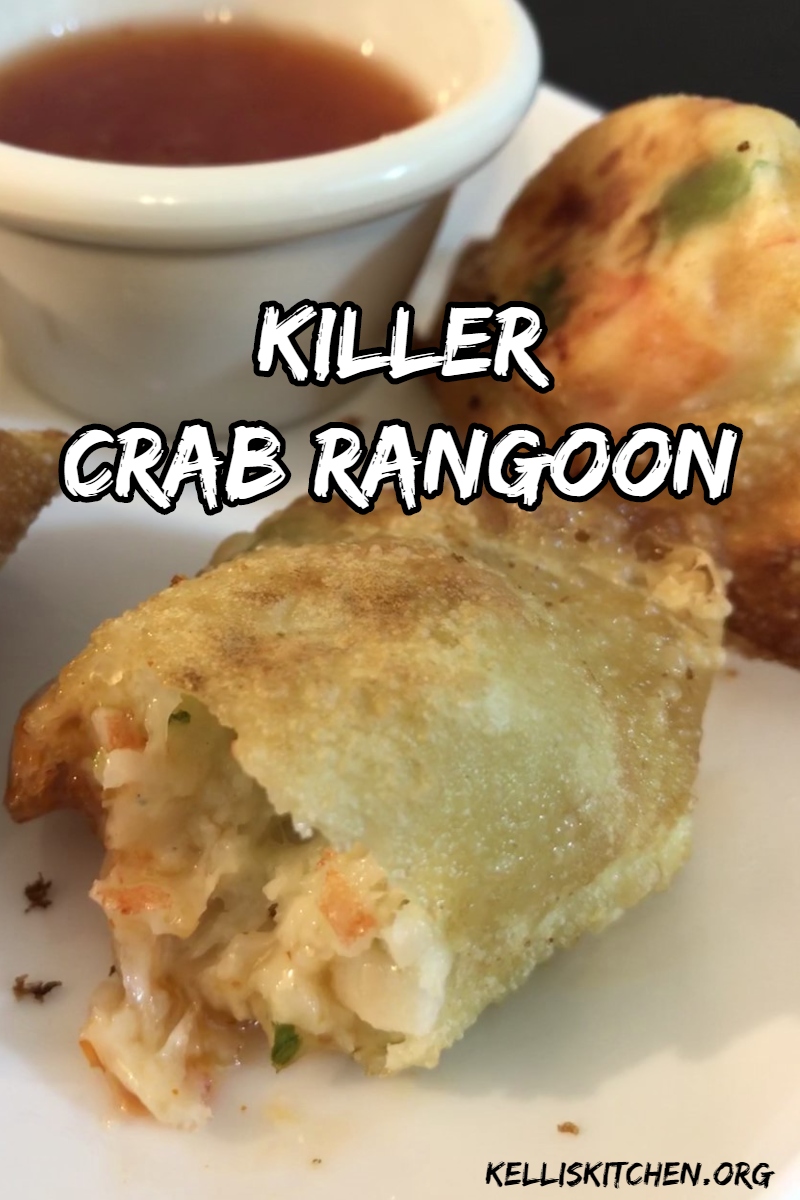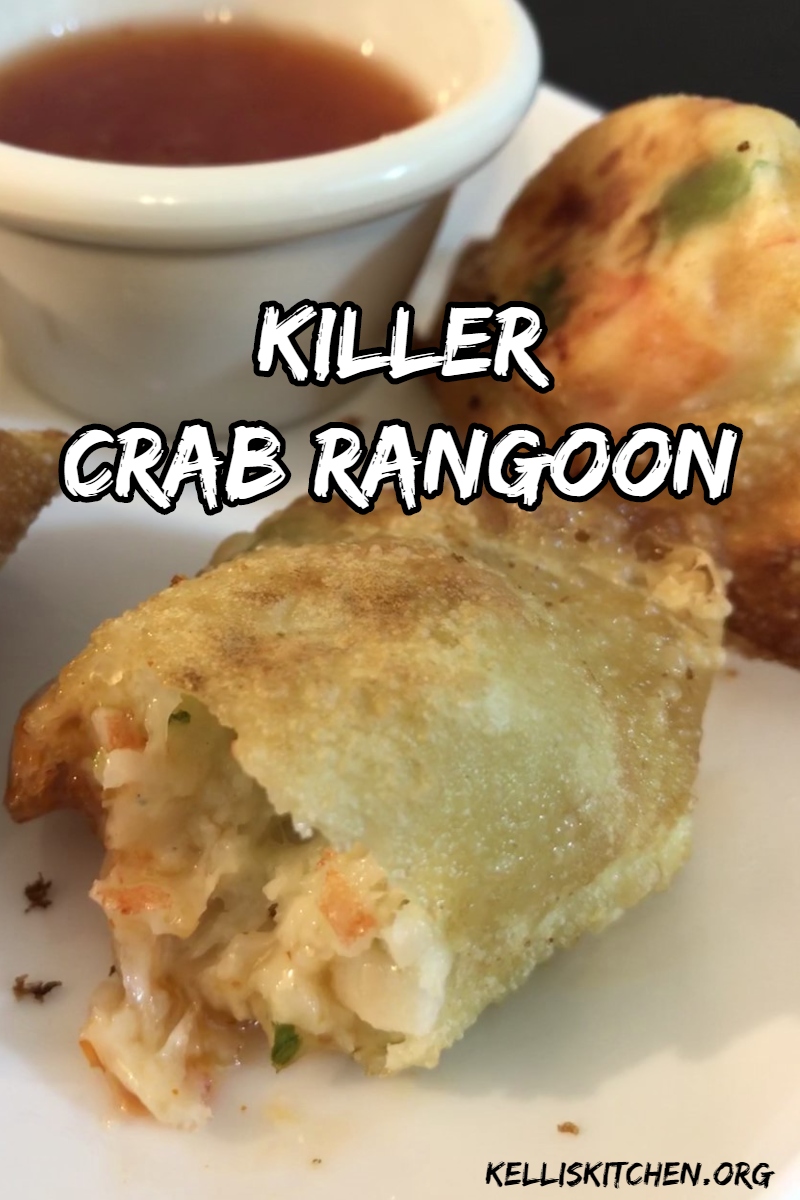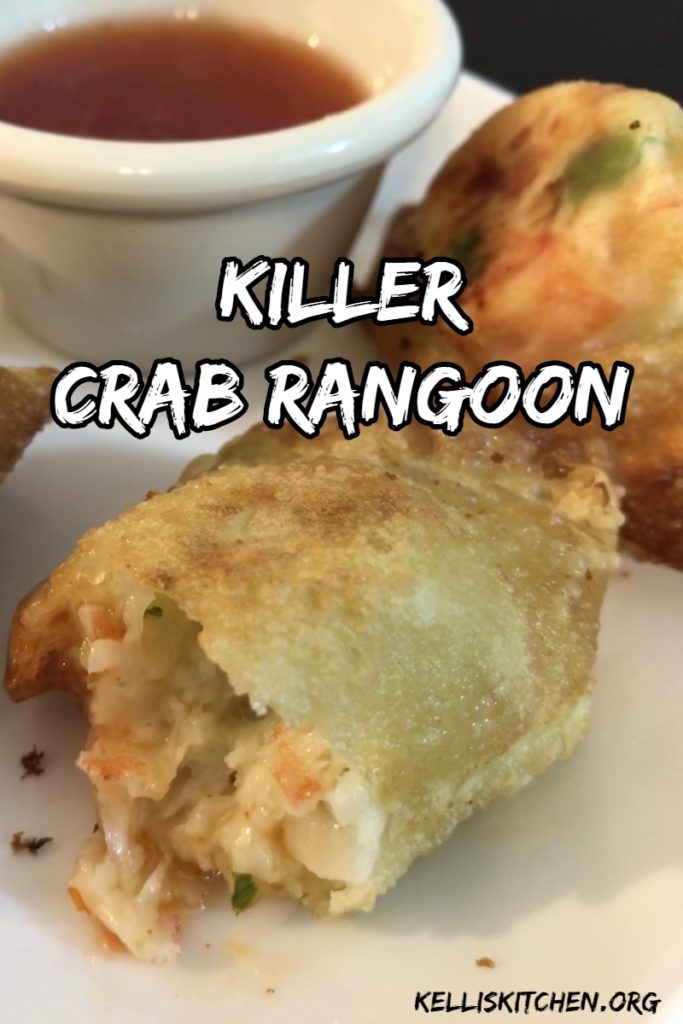 Have you ever ordered Crab Rangoon only to find that it was mostly (or entirely) cream cheese? This Crab Rangoon is a crispy shell stuffed full of crab and cheese. We make it at least once a month. Sometimes we just make a pot of steamed rice and call it a meal. Make some tonight!
Killer Crab Rangoon
Making Crab Rangoon at our house is a family affair using my wonderful mother-in-law's recipe. You can make this in advance and freeze it, easily.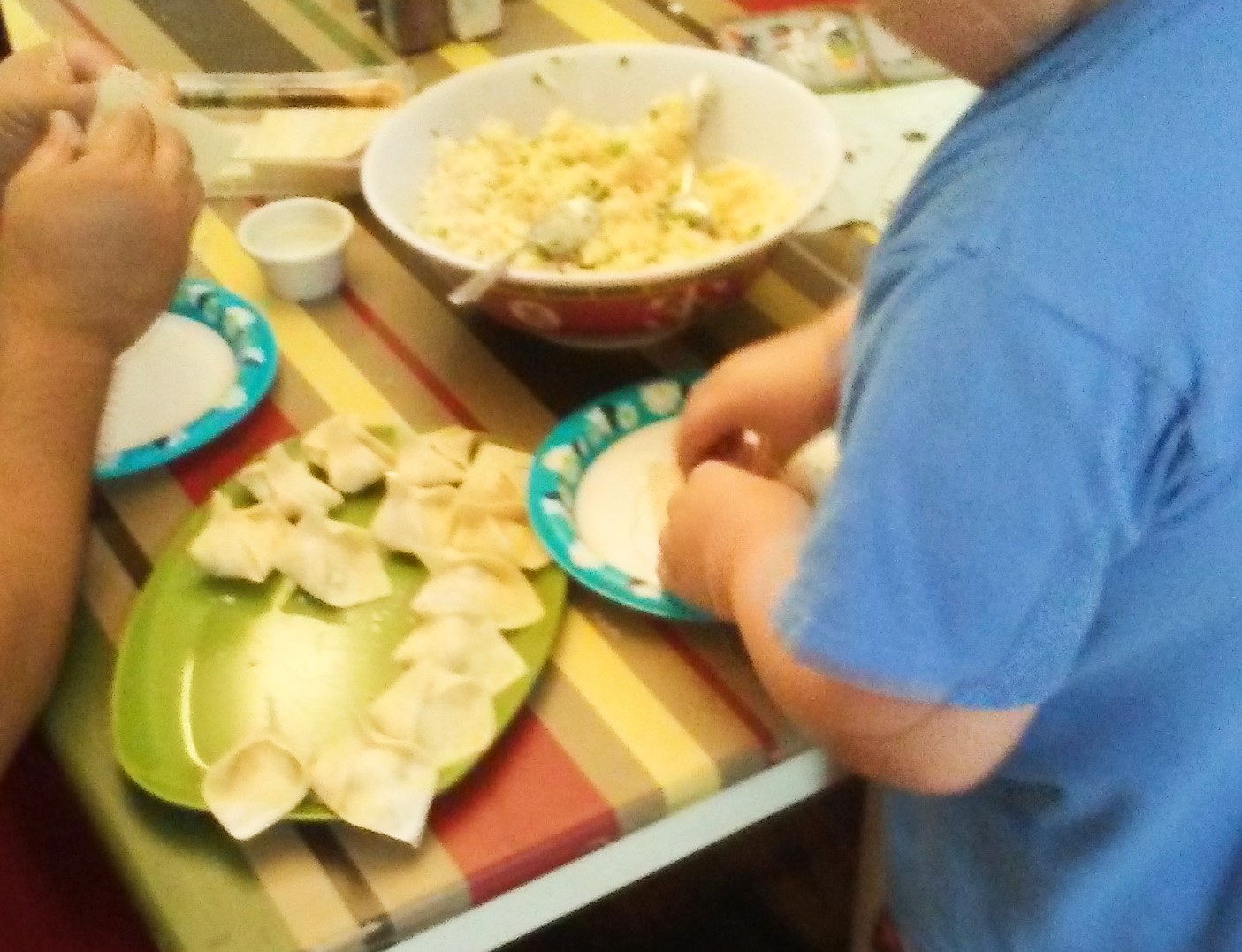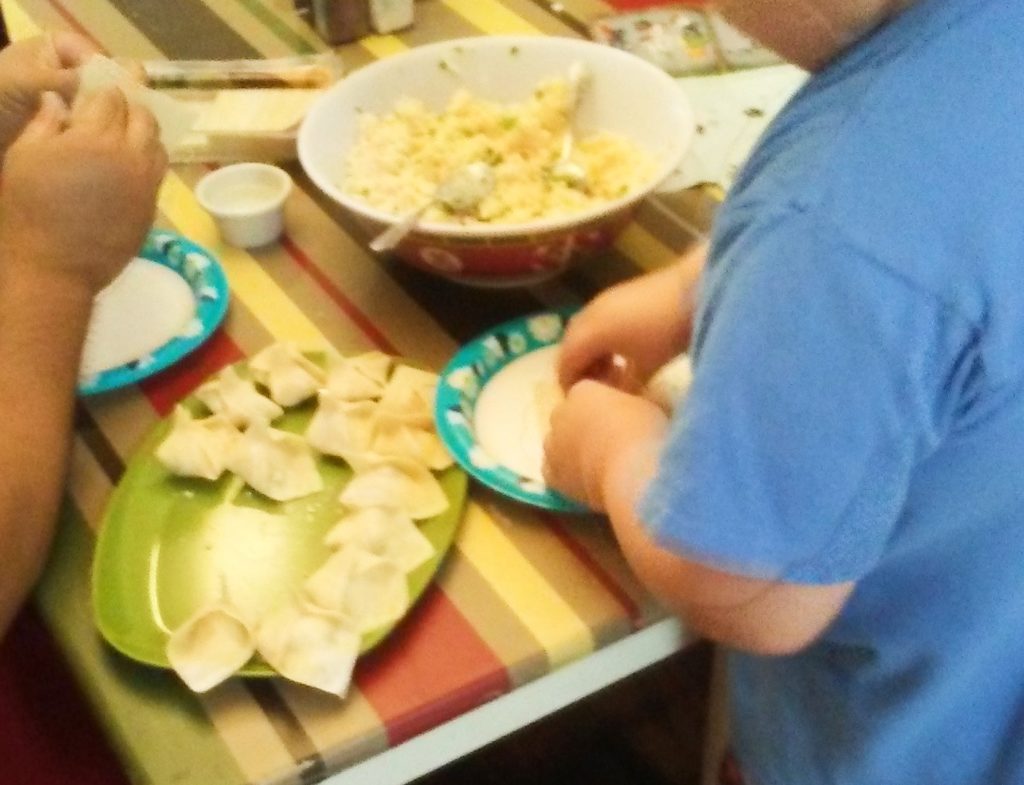 The filling is so good you can skip cooking it and just eat it on a cracker!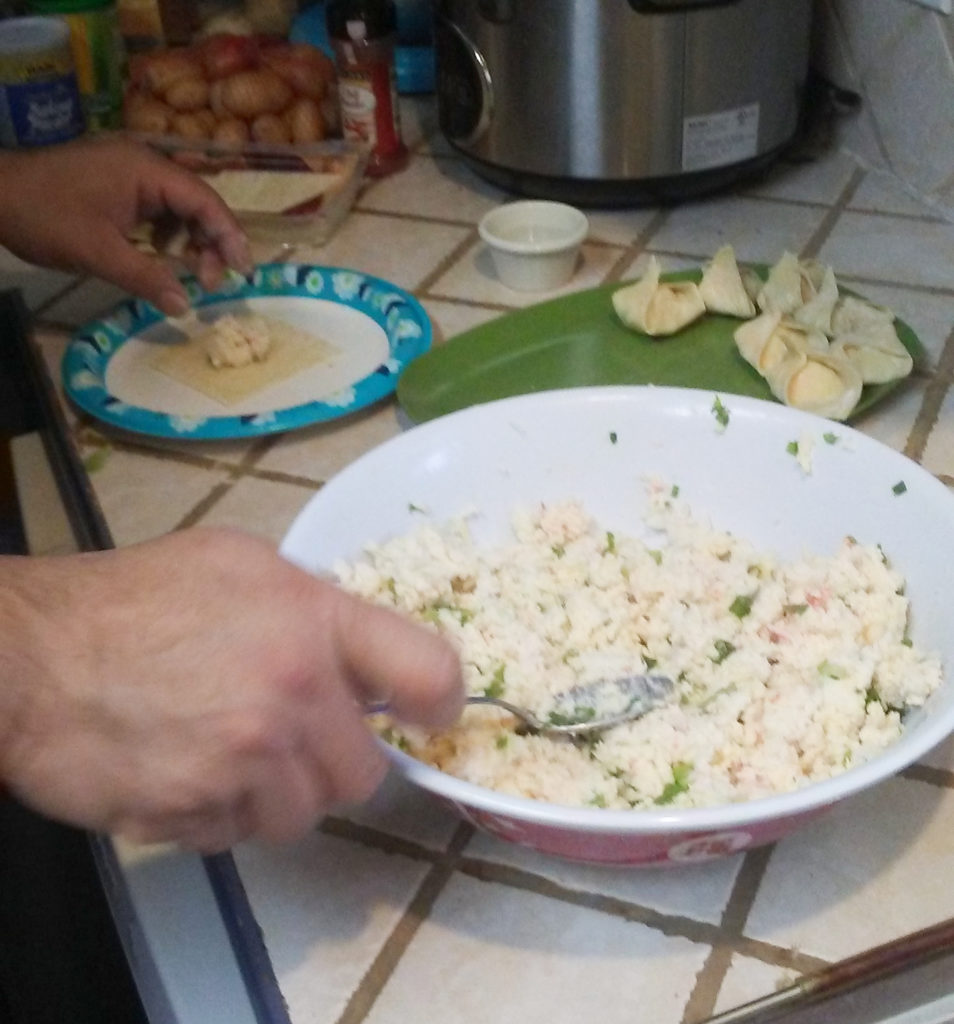 Serve this Killer Crab Rangoon with a sweet chili sauce. It's great as an appetizer, side dish, or main dish.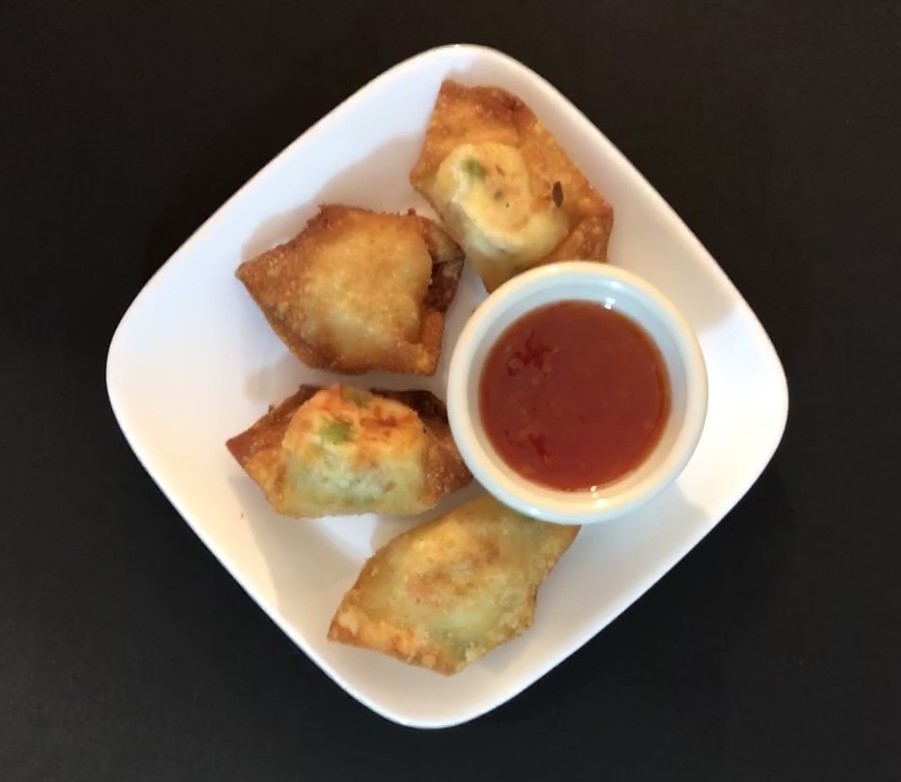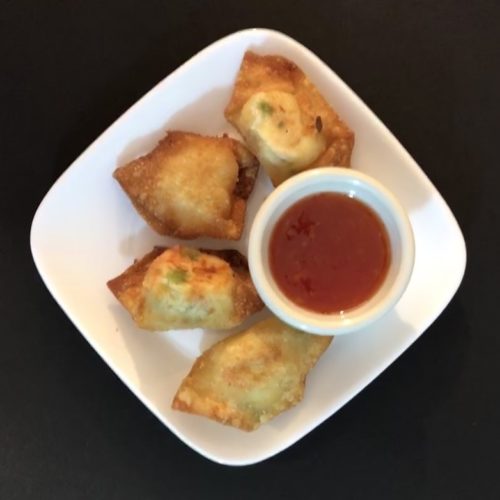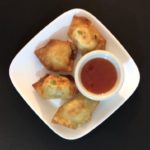 Killer Crab Rangoon
Ingredients
1

Pkg Cream Cheese

2

cups

Shredded Mozzarella cheese

2

cans

or fresh lump or white meat crab, drained.

1

cup

Imitation crab

flaked

5

Green onions

chopped

Salt to taste

Small wonton or spring roll wrappers

Vegetable Oil
Instructions
In a bowl, mix all ingredients (except the wrappers and oil). Cover the bowl with lid and let sit in fridge for half an hour or until you are ready to use.

Places a spoonful of the mixture in the middle of a wonton wrapper, fold and seal the edges with a dab of water.

Prepare all pouches before heating oil. Keep prepared pouches from drying out by covering with a damp paper towel.

You can freeze them at this point. If freezing, dust them with flour and place in a freezer bag. They will keep for about 3 months. Thaw in the fridge before frying.

In a frying pan with oil up to the midpoint, bring oil to 350 F. Fry the pouches until the wrappers are golden and crispy.

Place cooked Crab Rangoon on a paper towel to drain oil.
Recipe Notes
Serve with a sweet chili sauce or any sauce you like.
Leftover filling? It goes great on a cracker!