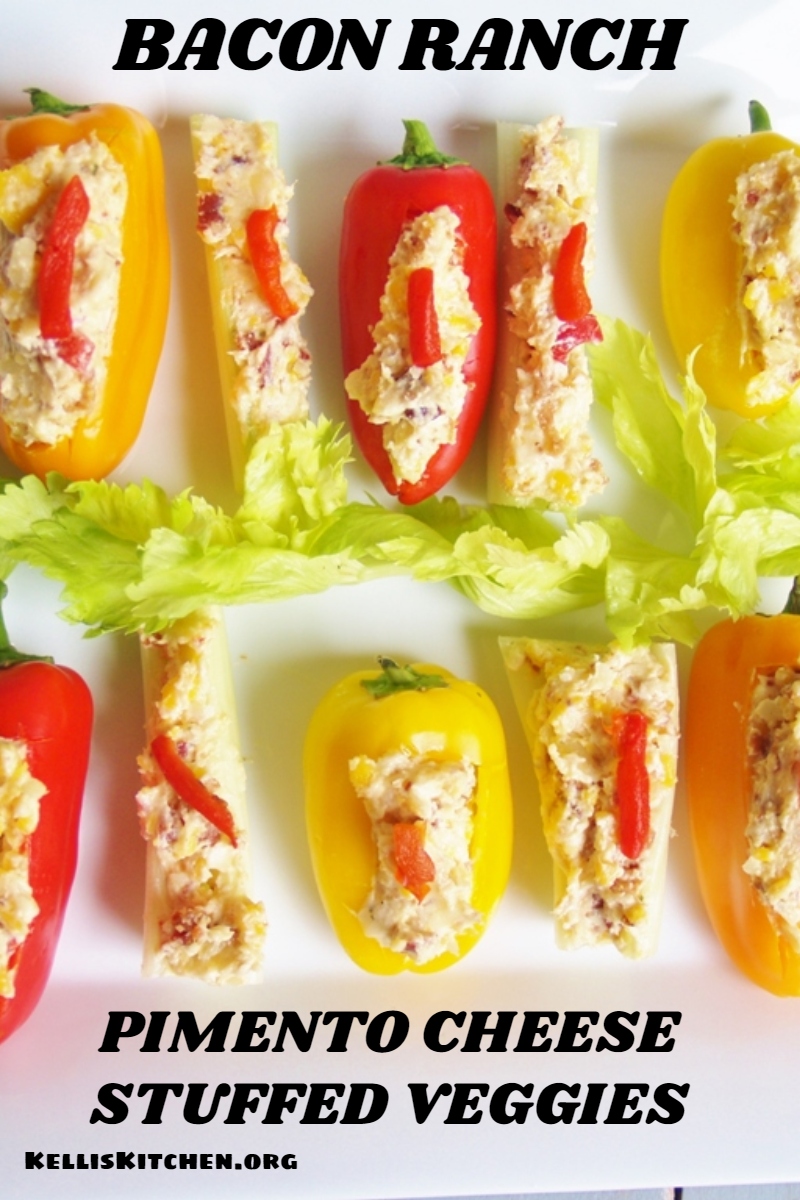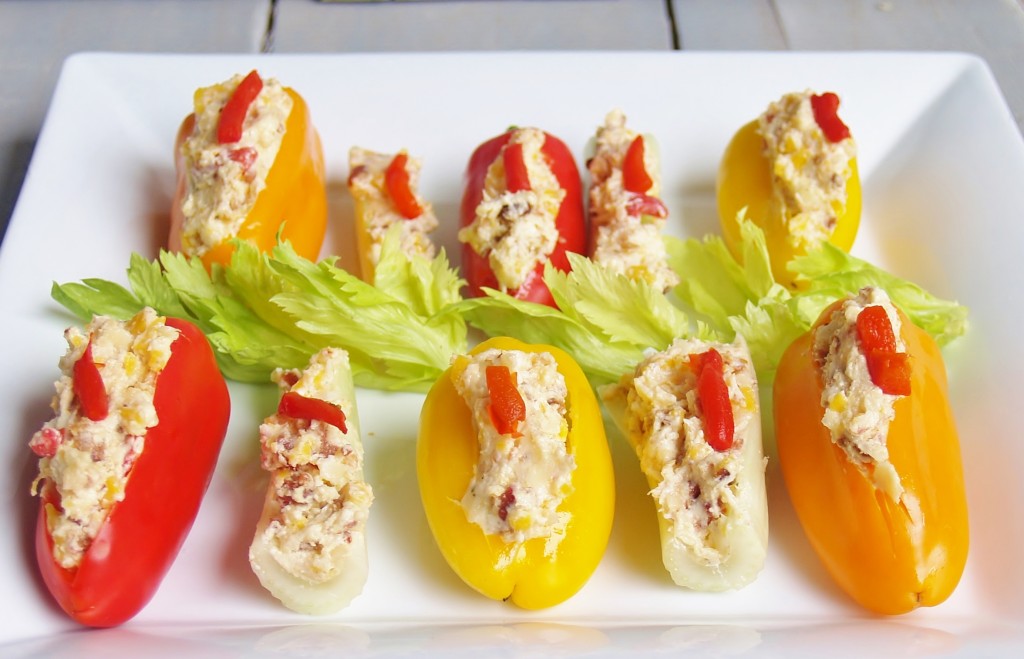 Welcome to Week 2 Day 2 of Bacon Month!!
How are you all doing? It's been lovely weather here for the last couple of days and I have enjoyed it very much. Tomorrow we are back to the mid-90's so we will be back to sweating again, but Monday and Tuesday were a nice break. Last week, it was miserable and no one wanted to cook, especially me so I made up a new recipe that everyone ended up liking. Okay, who am I kidding? Mr. Picky Eater did not but I am confident that all the rest of us enjoyed it! It is a variation of pimento cheese and who doesn't like cheese – and bacon? Remember, it is still #baconmonth!
Bacon Ranch & Pimento Cheese Stuffed Veggies
Ingredients:
2 Cup shredded cheese of your choice – I prefer to hand-shred when time permits and I chose mild cheddar.
8 ounces cream cheese, softened
1 small jar pimentos, drained and chopped reserving several for a bit of retro decoration
½ Cup Mayonnaise
1 Cup Bacon, fried crisp and chopped finely or use some pre-cooked and chopped bacon.
2 Tablespoons dry Original Hidden Valley Ranch Dressing mix.
Bag of colorful sweet peppers, washed well
1 bunch of celery, cleaned
Directions:
Mix all ingredients (except peppers and celery) and put in a covered container in the fridge for 2 hours.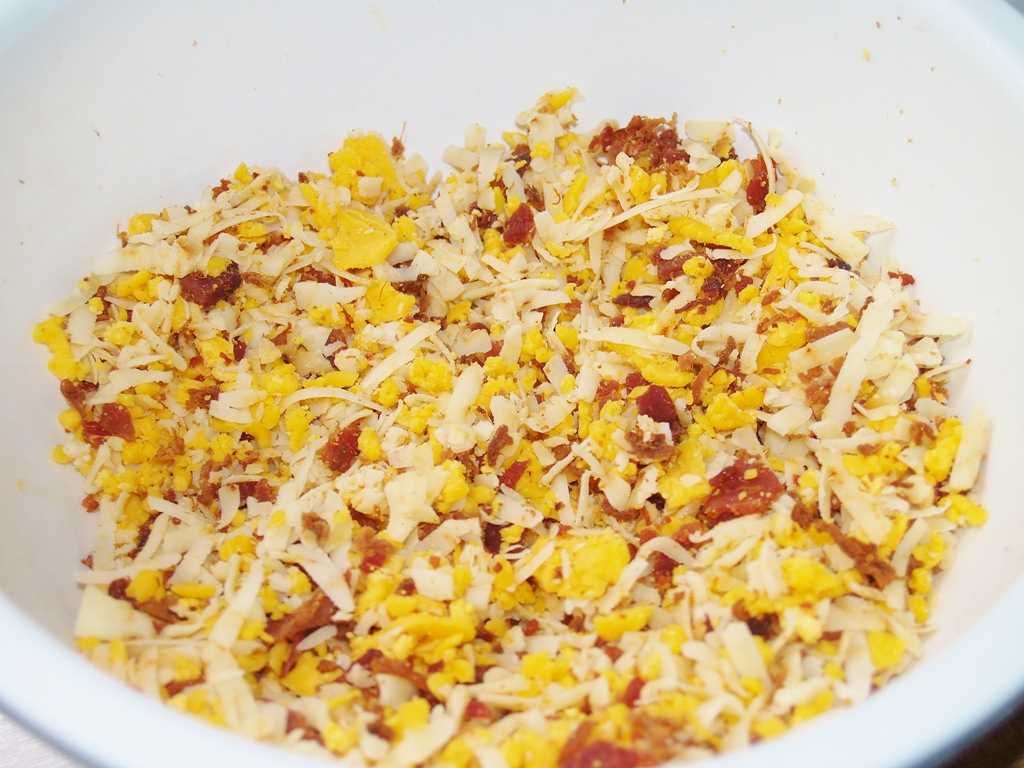 Meanwhile, cut the celery into appetizer sized pieces and cut the sweet peppers like this: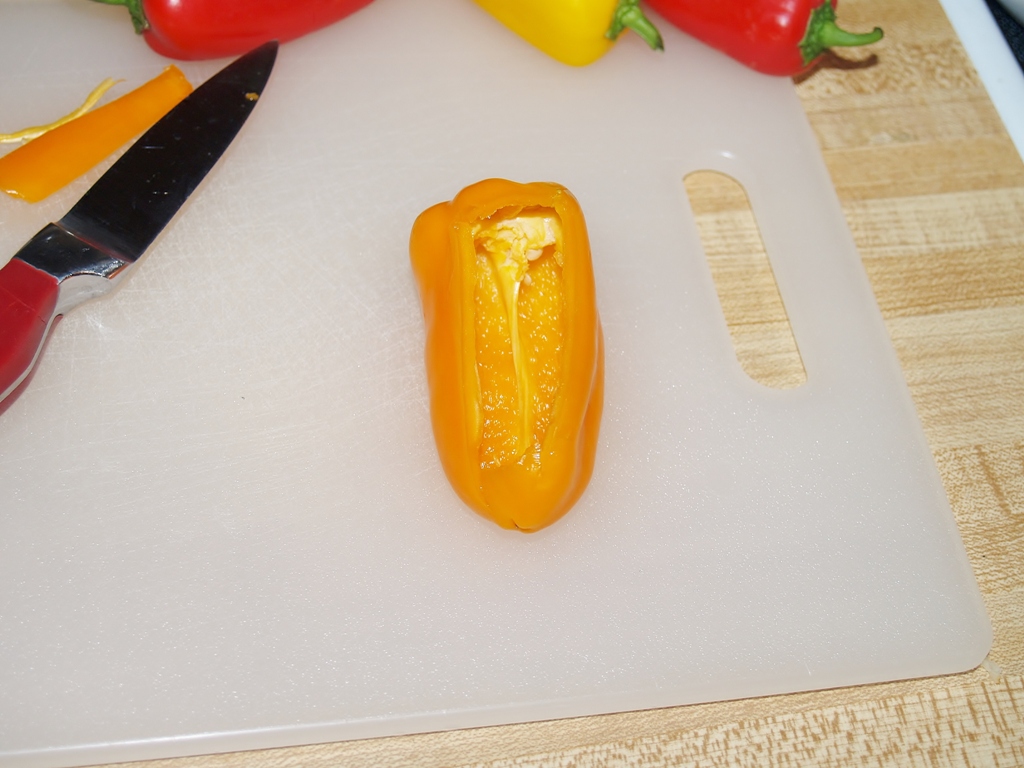 Then all you do is stuff the peppers and celery – putting the pimento on top if you want.
Serve! It's a great protein and veggie filled meal that everyone loves. One tip is to not add salt – between the cheese and the Ranch Dressing mix, you won't need it.