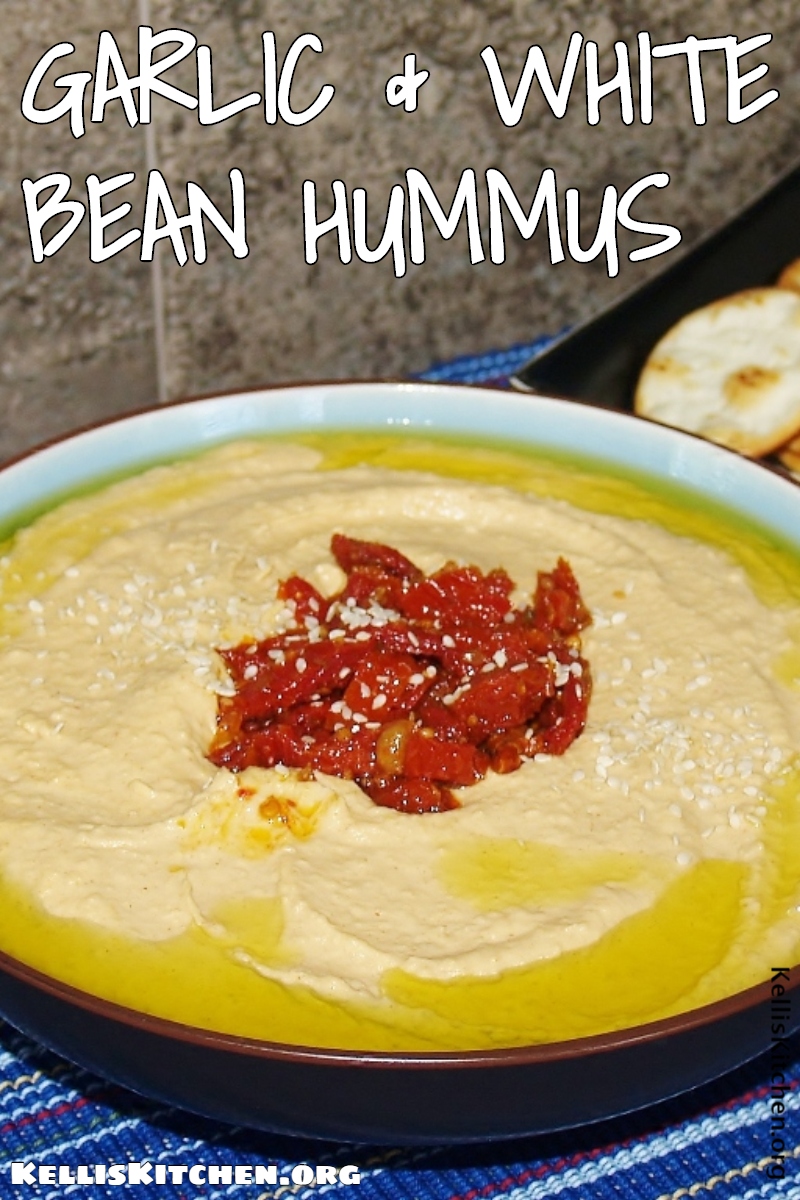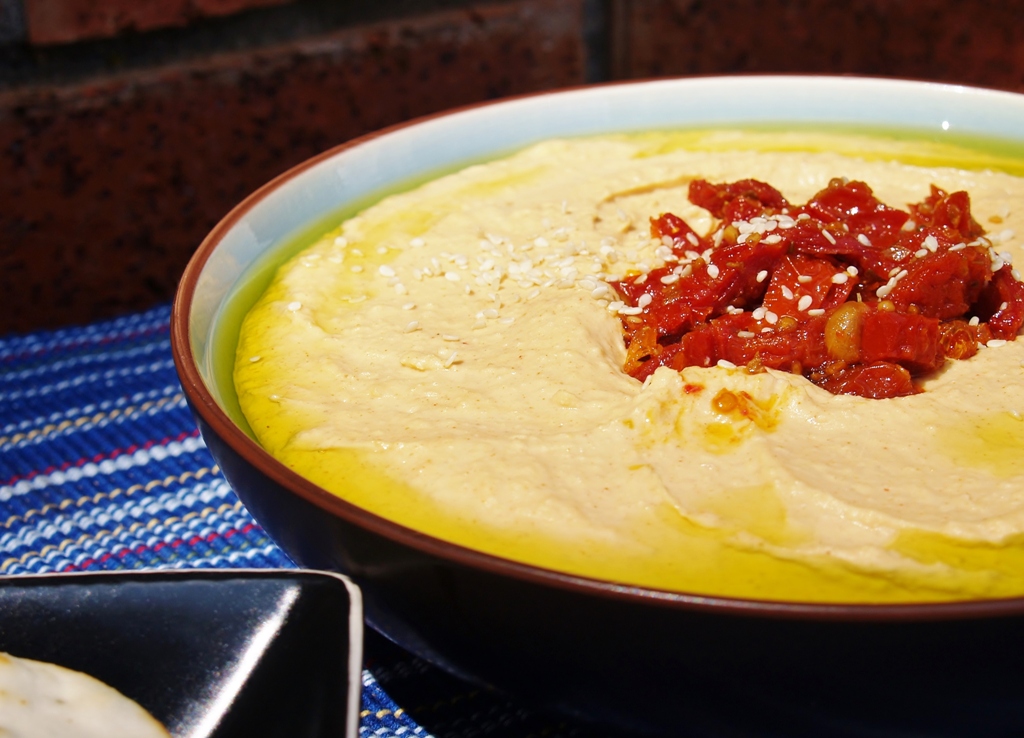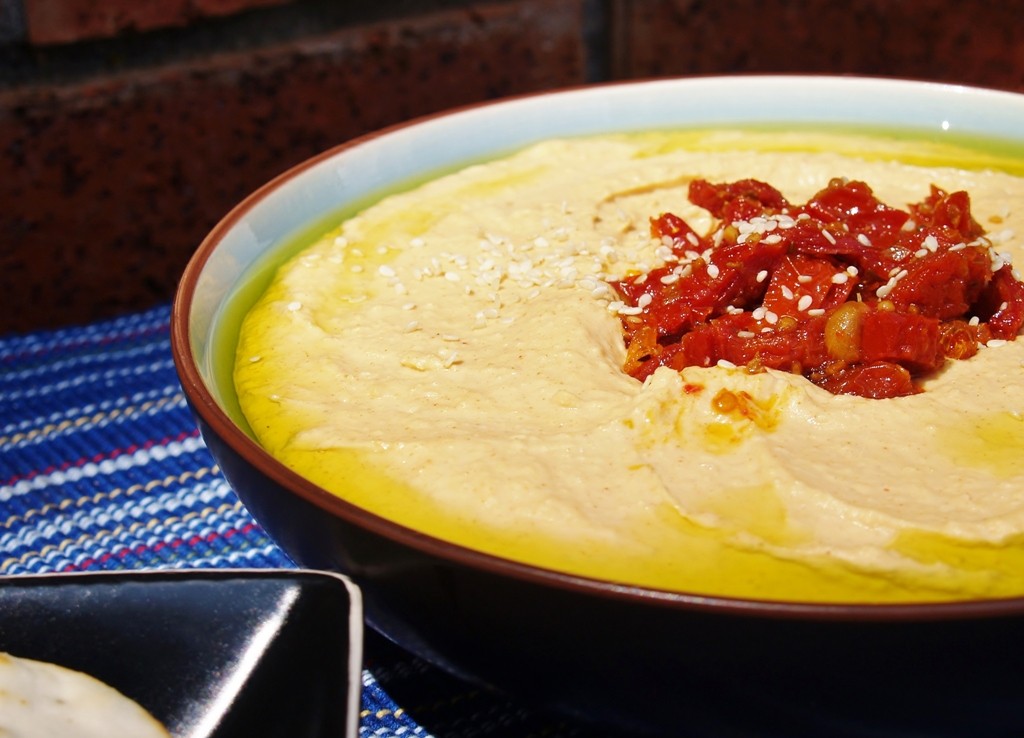 Calling all garlic lovers! Welcome to National Garlic Day 2015, hosted by Heather from girlichef. April 19th is a day for garlic lovers far and wide to come together and celebrate the wonder of "the stinking rose". Whether it's the ability to ward off vampires (and bugs), its numerous health benefits, or the way it lends flavor to a dish, there are so many reasons for singing the praises of garlic.
Don't forget to visit my new site, sharing recipes from contributors all over the world! Yum Goggle
To help you get in the mood, check out these garlicky good recipes from this year's National Garlic Day bloggers:
And now for my own garlic recipe which is a little bit different than I have had in the past. I was watching Southern At Heart on The Food Network (I just love Damaris, don't you?) when she made hummus using white beans instead of chickpeas. I don't really care too much for chickpeas but I do love white beans – also called Navy Beans – so I thought I would give it a shot. I looked up her recipe and while I liked it, the taste was bland. With National Garlic Day coming up, I thought I would fuss with the recipe a bit and make it a hummus featuring garlic. I hit gold! We all loved it and I'm happy to share it today with you and you will want to make it because it is so easy and quick.
Garlic and White Bean Hummus
Ingredients:
1 Full head of garlic, topped and roasted
1 15-oz. cans of white beans – drained, rinsed, and blotted on a paper towel. I always use Bush's Beans
¼ Cup Olive Oil
2/3 Cup Tahini – I used jarred but you can make your own
6 Tablespoons fresh squeezed lemon juice
1 teaspoon fresh lemon zest
1 Tablespoon ground Cumin
1 teaspoon smoked paprika
4 Tablespoons (more or less) water
½ Cup sun dried tomatoes in olive oil, roughly chopped – I used jarred
Directions:
Put the water and lemon juice in the bottom of your food processor then put in all the other ingredients.
Process until smooth, stopping to scrape down the sides of the processor.
I put mine in a bowl then put more chopped sun-dried tomatoes in the middle with a rim of olive oil around the bowl.
Serve with Pita Chips.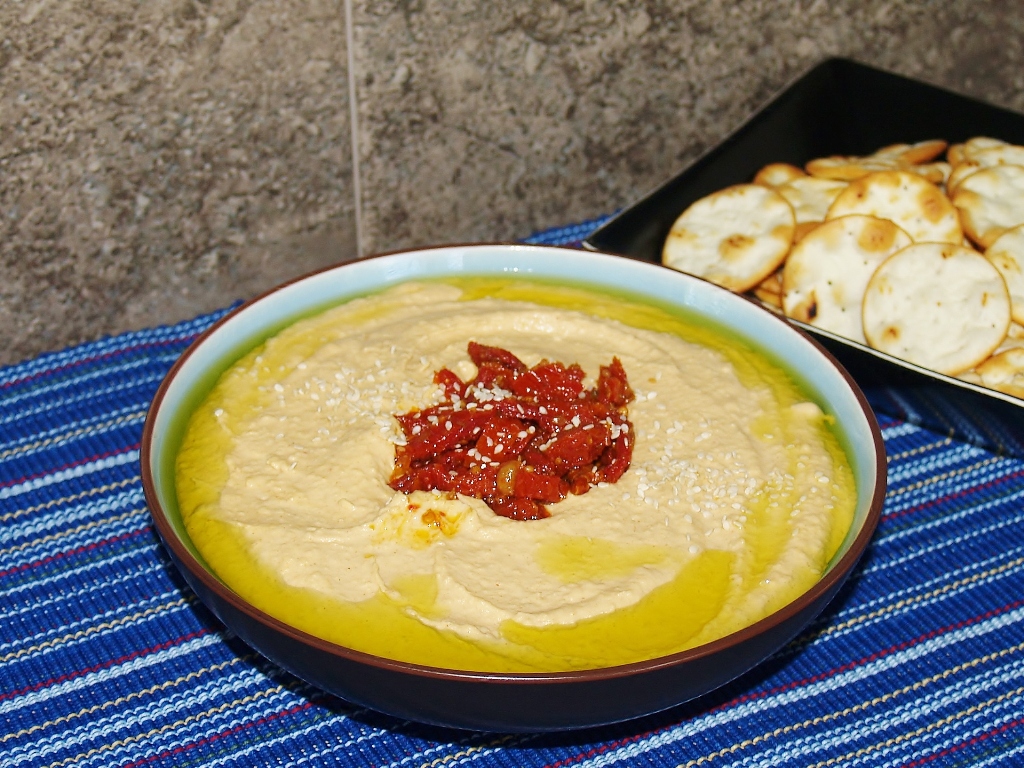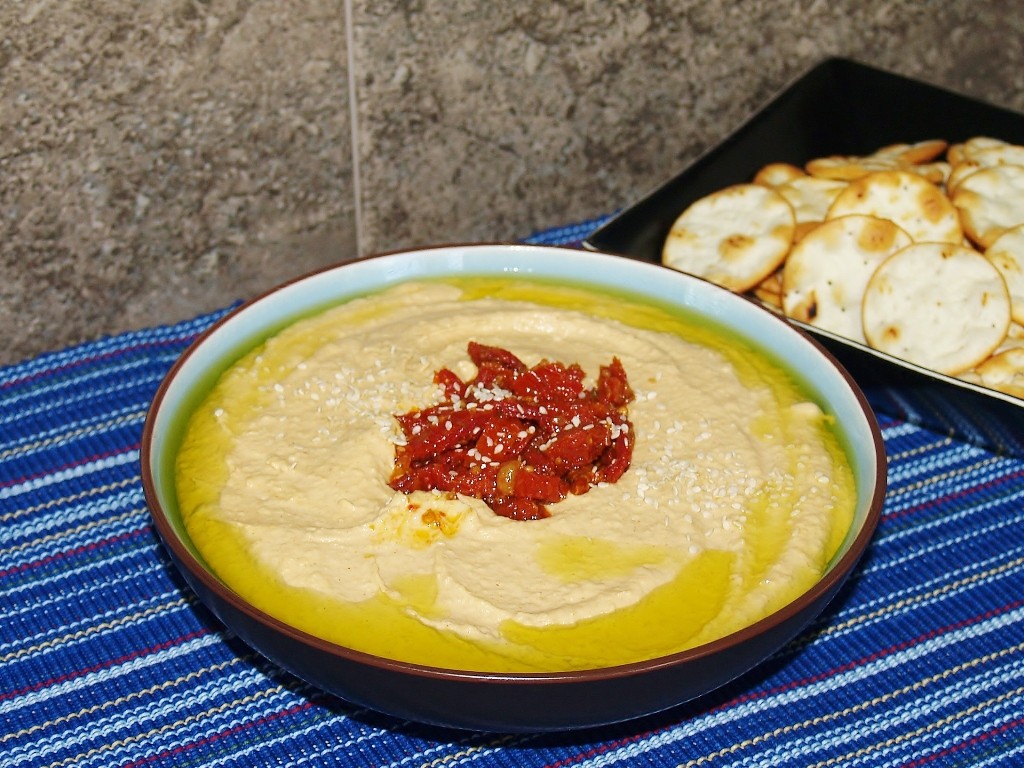 Enjoy!