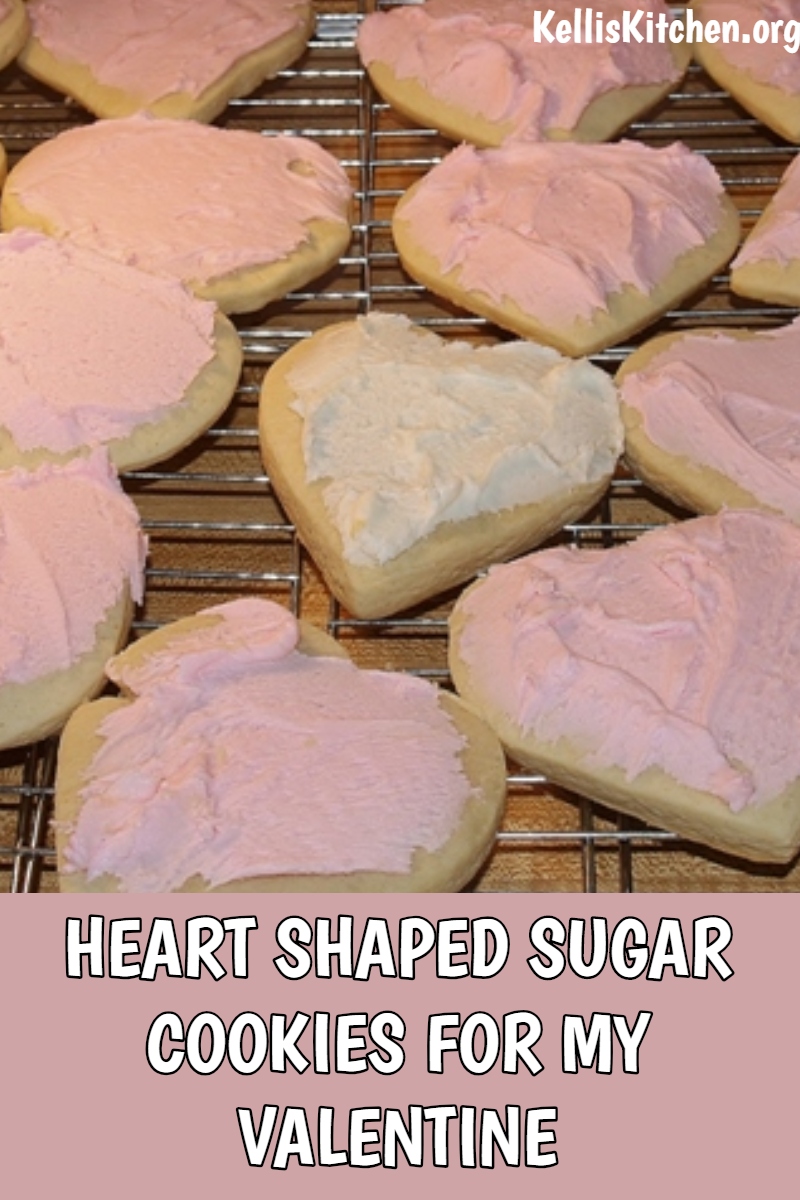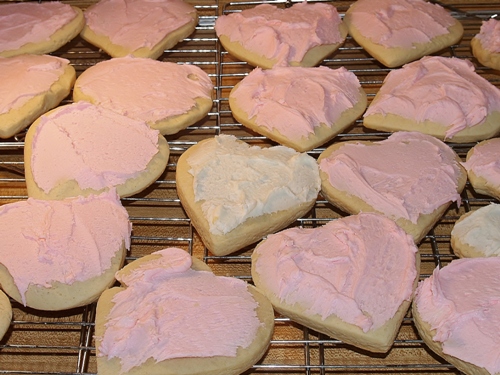 As many of you know, I do not make New Year's Resolutions. Instead I choose something new to learn about all year-long. One year it was cooking, another it was how our tax money goes from our paycheck to the dispersed programs we support, and yet another was the year I learned about art. So, as you can see there's no rhyme or reason for what I choose. This year I decided I wanted to learn to make a pretty and tasty sugar cookie with icing. The reason I want to learn is that there is a restaurant in OKC called Ingrid's. It's been on Diners, Drive-ins, and Dives if you are familiar with Food Network and Guy Fieri.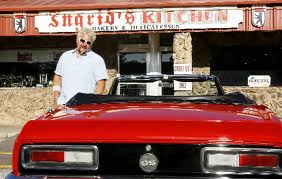 They have to-die-for Reuben Sandwiches and since I can't make that at home (Mr. Picky Eater gags and grouses if any kind of cabbage is cooked in the house) I go there once in a while for lunch with a co-worker. Ingrid's also has a bakery and they have the most beautiful and tasty sugar cookies I have ever eaten.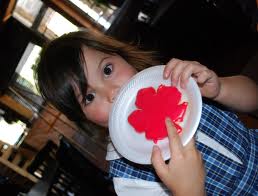 They are also expensive because of the demand for them so I would like to make them at home – because they taste great and Mr. Picky Eater will eat them as well. The cookies are fairly thick but not as thick as those Lofthouse Sugar Cookies from the grocery store. they also are tender with very colorful icing using cutters reflecting current holidays and/or events. So, here we go:
Sugar Cookies
Cookie Recipe:
2 cup butter, softened
2 1/3 cup sugar
4 eggs
1 vanilla bean, scraped
1 cup milk
8 cup flour
1 1/2 tsp baking soda
1 tsp baking powder
1 lemon, zested
1/2 tsp salt
1/4 tsp nutmeg
1 1/2 Tbsp corn syrup
Cream butter and sugar.
Add eggs on at a time then vanilla and milk.
Stir in remaining ingredients.
Dough will be very sticky and soft.
Place on a well floured surface and knead dough.
Roll out to about 1/2 inch thick.
Cut into shapes and place on greased cookie sheet.
Bake in a 325 degree oven for about 12 minutes.
Allow to sit on sheet for about 5 minutes then move to wire cooling rack.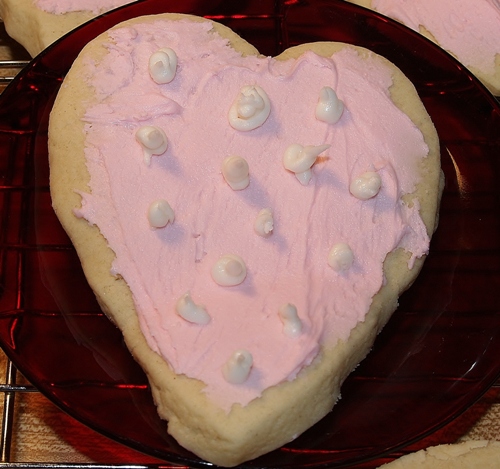 For the Icing:
1/2 cup butter
5 cup powdered sugar
2 Tbsp corn syrup
1/4 cup milk
Beat butter with powdered sugar, corn syrup and milk.
Add more milk if necessary to get to desired consistency.
Ice in your favorite style.
Obviously, something is wrong with my icing but I don't know what it is. I didn't "spread" the icing on cookies I pretty much "wiped" it onto the cookies. When I put some in a decorating bag to make little designs it took so much strength to squeeze it through I thought the bag was clogged or something….it wasn't. When I took the decorated one to Mr. Picky Eater he smiled (not his usual reaction) and said that the cookie was cut out perfectly and the pink icing was a nice color……..not working where he used to really have added side effects!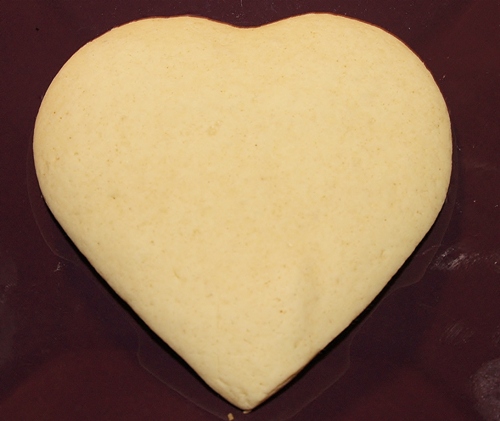 After he ate it, he came into the kitchen and said it tasted great, he loved the hint of lemon, and then he picked up two more while pouring a glass of milk. The DO taste good but they look like a valentine train wreck! The recipe is worth using but maybe I did something wrong with the icing.
***if you have any suggestions or advice, please comment because I only have 11 and ½ more months to learn how to do this! ****