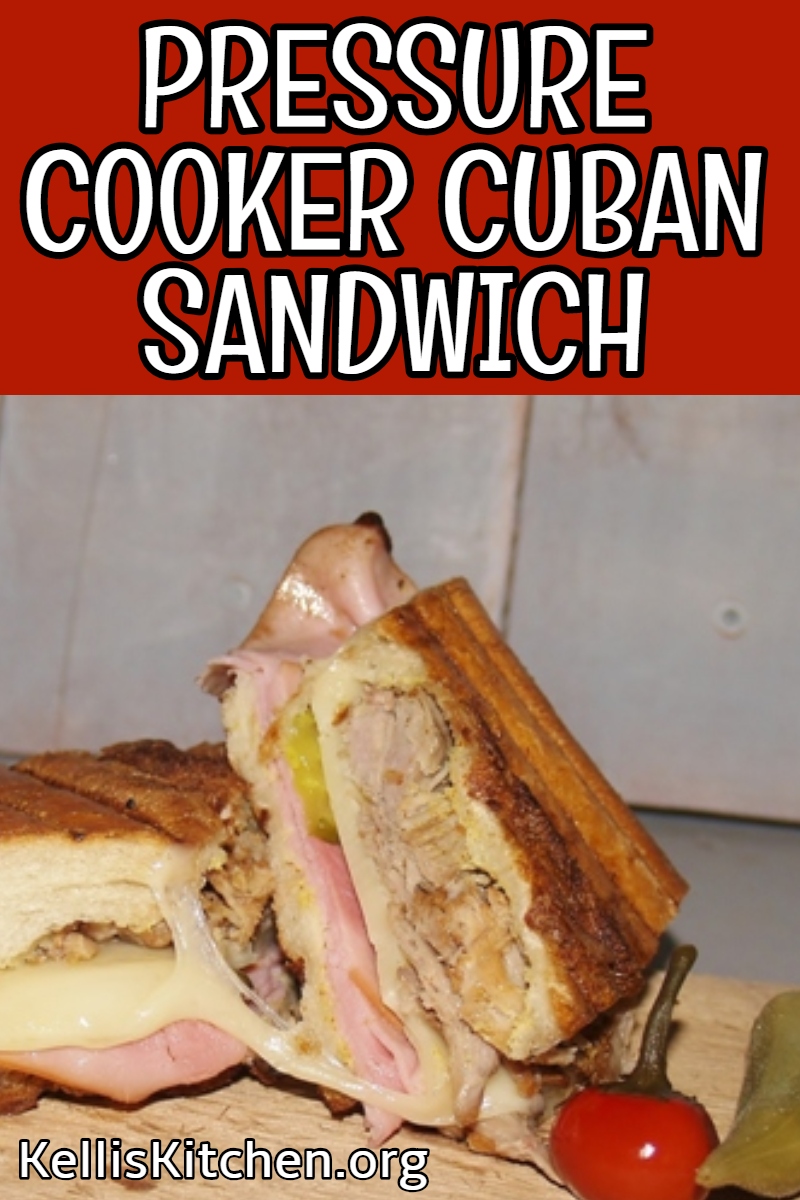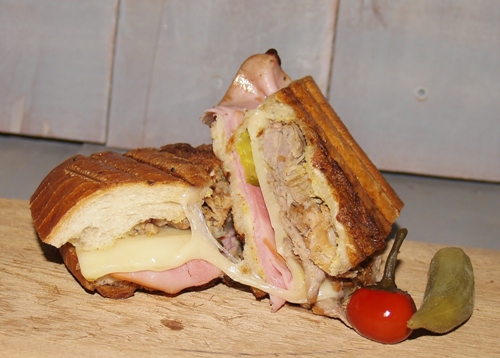 On my last pass through my Nana's cookbook, I saw her recipe for Pressure Cooker Pork bringing back memories of old pots with screaming pressure release whistles never knowing if the lid would fly off the pot and crash through the ceiling leaving a trail of food in its path. Mostly she canned in hers so it went all summer long with that high pitched nails-scratching-a-chalk-board sound making me cringe as I played with my Josie West doll and horse. Mom cooked beans in one at home but nothing else. I suppose they were a staple of home cookery during the 60's and 70's only to be put away or discarded in the 80's but now making a comeback for those busy people who want home cooked food but do not have much time. I have a large 16-quart Presto cooker/canner that I use to make pickles during the summer and occasionally slow cook some dishes with it.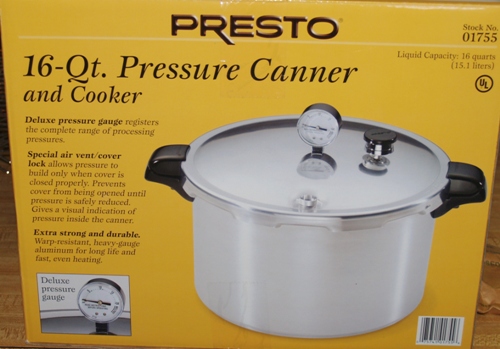 I honestly did not give it too much thought turning instead to watch TV at 6:30 in the morning while mother's birthday cake was baking. Reruns of Guy's Big Bite were on and guess what he was cooking? Yep, pressure cooker pork shoulder for a Cuban sandwich that looked incredible! He called his Mojito Pork or something. I grabbed the cookbook and read in the margin where Nana wrote "especially good with Shirley's oranges for liquid". My aunt Shirley and her family live in Jacksonville, Florida. They sent a huge box of oranges and grapefruit to my Nana every year at Christmas. I suppose that was the way Nana used up some of the oranges and since I had a bag of oranges in the pantry I thought……….."Why not?" So, off I went to bring the pressure cooker out of the box for a little winter run. I used a mixture of both Nana and Guy's recipes/processes and came up with my own Pressure Cooker Cuban that even Mr. Picky Eater (a lover of Cuban sandwiches) enjoyed and asked for again. This is what I did and you can too!
Pressure Cooker Cuban Sandwich
Ingredients:
1 Pork shoulder or butt – mine was 7.5 lbs.
2 Cups Orange Juice – mine was fresh squeezed but I am sure you could use bottled
Salt & Pepper
2 Tablespoons Worcestershire Sauce
1 teaspoon Cumin
1 teaspoon Rosemary
1 teaspoon Basil
6 cloves garlic minced
1 large onion – coarsely chopped
1 bunch of fresh parsley – chopped **I am sure you could use Cilantro, in fact, Guy did but I do not care for the taste**
Other Ingredients needed:
1 Thirty-Two Ounce box of Chicken broth – I used beef because that's what I had.
Olive Oil
1 large loaf of French bread from store – or Cuban bread if you can get or make it.
Spicy Bold Mustard
Sliced ham – I used some from the grocery deli
Sliced Swiss cheese – also from deli
Dill Pickle slices
Directions:
Place all ingredients down through the parsley in a large dish, bowl or Ziploc Bag and allow pork to marinate for about 2 hours.
Take out your pressure cooker making sure the seal is good, the hole in the pressure release valve is clear and the regulator is in good condition – I would not use a pressure cooker without a regulator.
Put some olive oil in the bottom of the pot and turn the heat on high.
Take the pork shoulder out of the marinade and put it on some paper towels then blot it dry.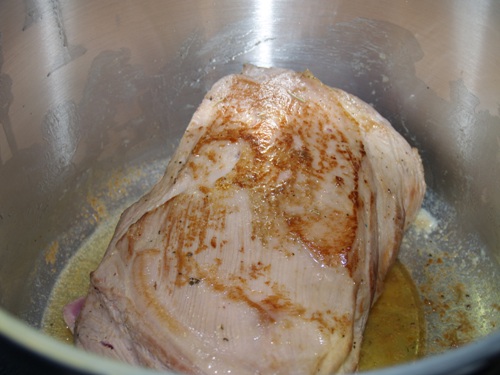 Place meat in cooker and sear on all sides then add marinade, remember to lift meat up so the liquids get between the meat and pot because if not, it will burn.
Then add the box of broth and any other herbs or spices you want.
Place lid on cooker and lock leaving the pressure release piece off.
Cook on high for 10 minutes – you should see a steady full stream of steam coming from pot after 10 minutes.
Place pressure release valve in its place – it only "sits" on that little pipe piece coming out of lid so don't try to clamp or screw it down.
It should start dancing allowing steam to release intermittently.
Watch pressure gauge move up to 15 lbs. of pressure.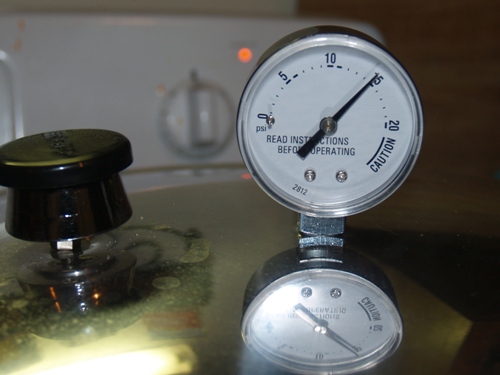 As soon as it gets there, turn the stove down to medium so it will maintain the 15 lbs. pressure for the entirety of your cook time.
Set timer for 45 minutes and relax!
After 45 minutes, turn off heat source and then LIFT UP the pot and place on a pot holder or cool burner – do not, under any circumstances drag that pot across your stove because it WILL damage it.
Using an oven mitt, take the pressure release valve off and allow steam to spew out watching regulator go down to zero.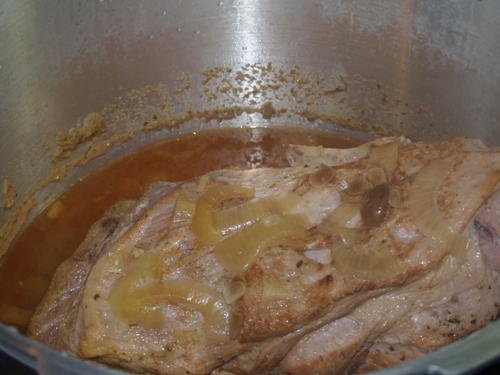 The lid will release then you can unlock it and open up to a lovely and tender pork shoulder………Mmmm…. It smells SO good!
Allow it to sit for about 20 minutes and then take it out and shred.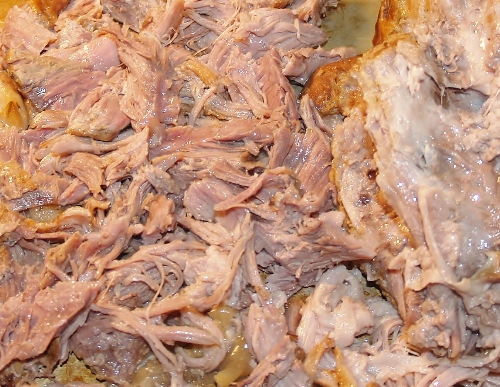 Now let's assemble the sandwich:
Using the French bread loaf, slice into four equal pieces.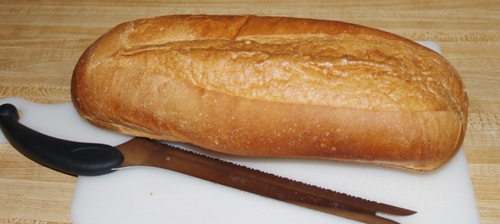 Split bread and dig a little of the white part out to get the meat a seat.
Smear on the spicy bold mustard.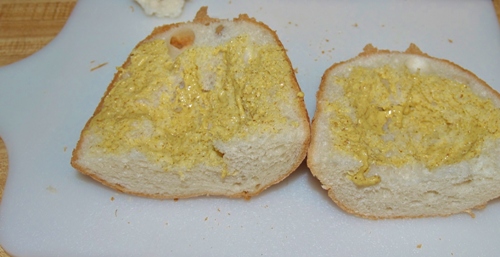 Then add the deli ham.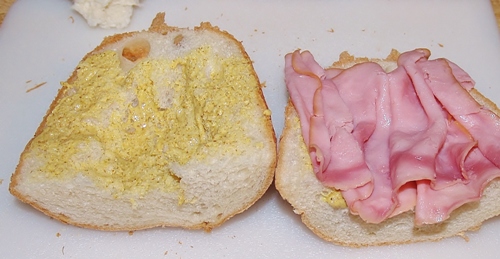 Pickles.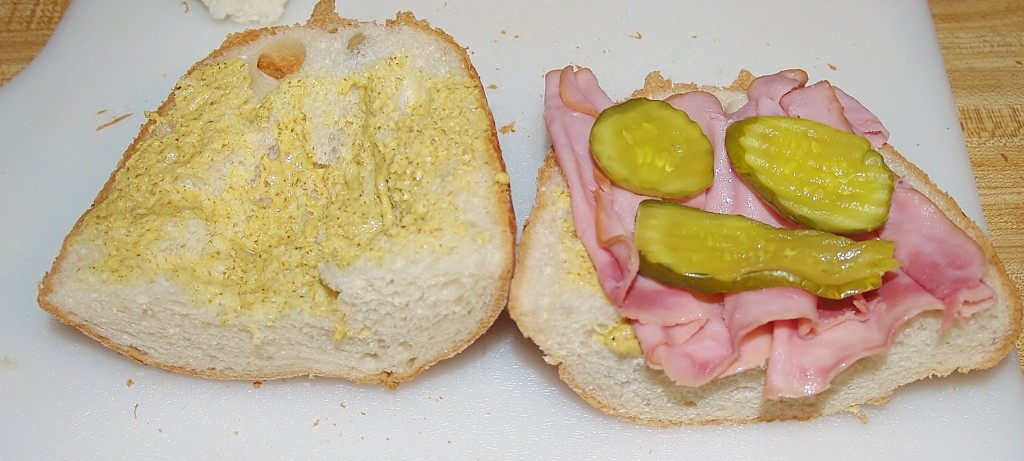 Slices of Swiss Cheese.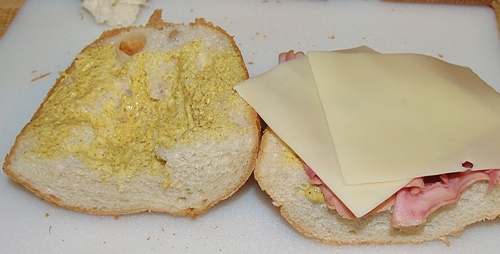 Shredded Pork.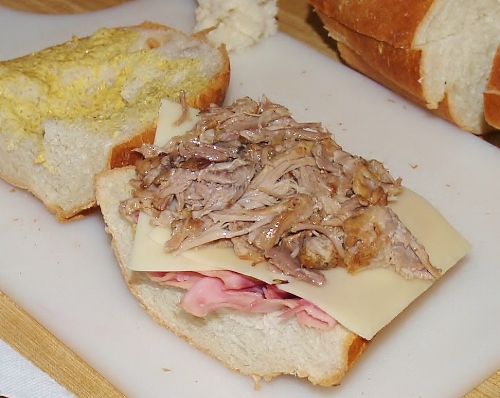 Now comes the really important part: grilling the sandwich!
Do you have a Panini press? Great then you can use it but I don't have one. What I do have are my two iron skillets that I paid $1 each for at a yard sale, one has a grill in the bottom and the other fits right into that one.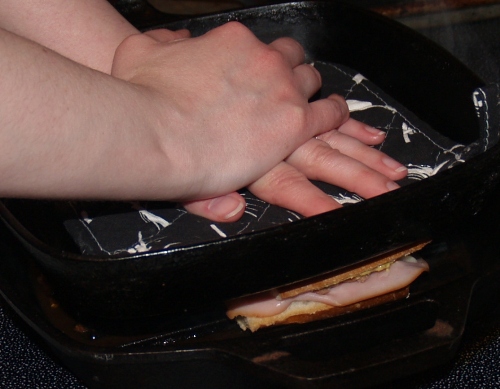 Put the sandwich down on the grill and put the other skillet over it. We put a pot holder in the top skillet and press down. Leave it for 2-3 minutes.
Flip the sandwich over and do it again.
Ready to serve! YUM!!!