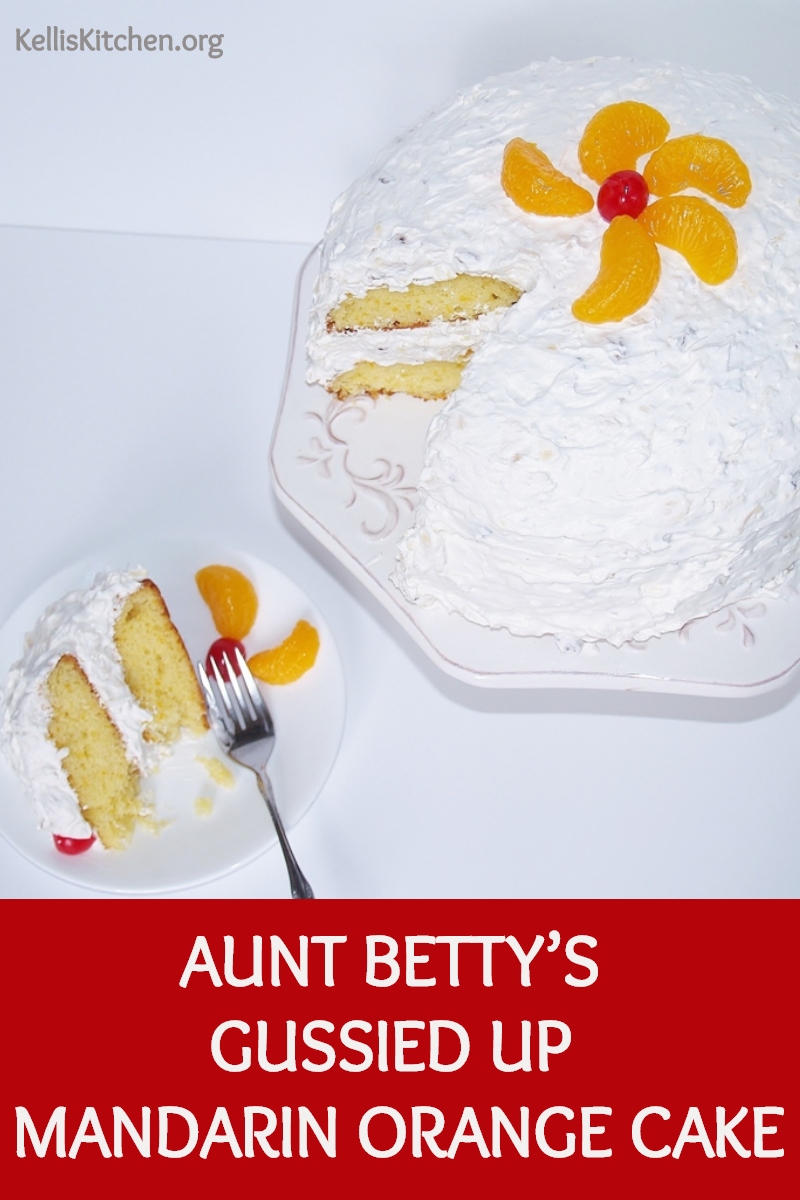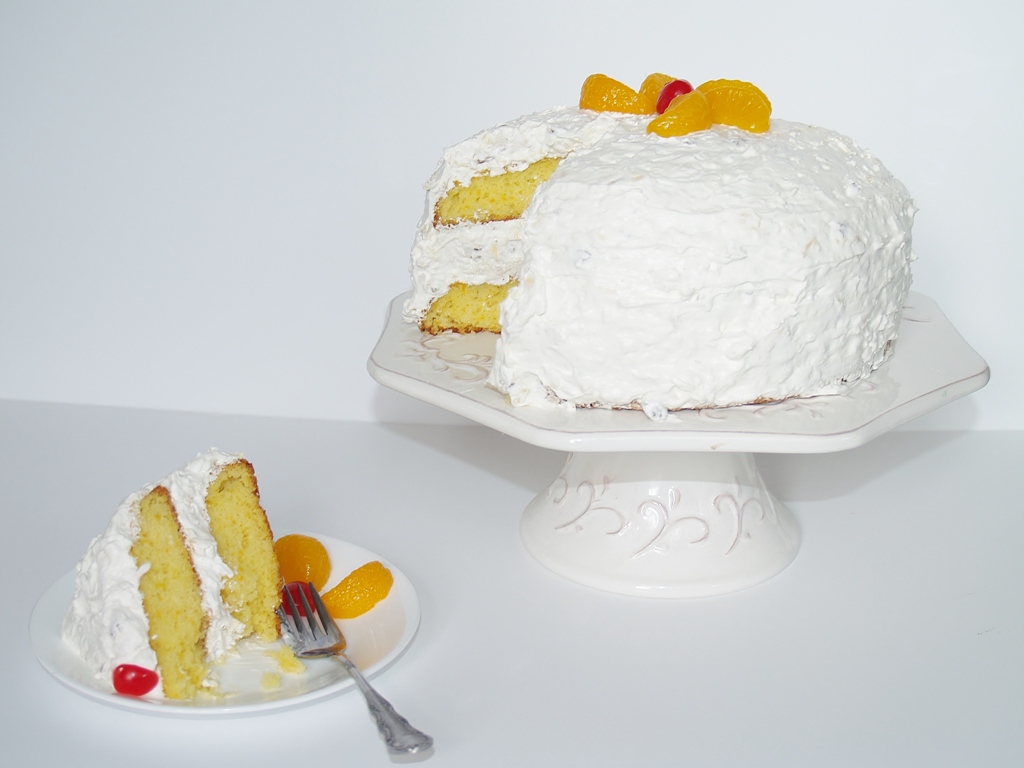 My Aunt Betty was my mom's oldest sibling. I remember Nana telling me that when she found out mom was going to be born; Betty Jean or "Jane" as some called her was 13-years-old and absolutely mortified! Before mom was 10-years-old Aunt Betty had married a soldier she met in the small town where they all grew up and moved to Florida.
Haskell Haymakers was the name of the football team, there was a town square and an armory where German prisoners of war were housed during World War II and that's where Betty met Harold. I only saw a few pictures of him but he was dashing in his uniform, carrying himself with pride and honor. Too bad those were not in his character though – he was very possessive and jealous questioning Betty about every moment of her day. Soon enough Betty was going to have a baby and they found out it would twins! My oldest cousin Jimmie was born with polio and his twin passed away at birth. Grieving the death of her son and adjusting to life with a baby who had polio left very little patience for a jealous man. Betty was always very independent and in the mid-50's divorced Harold moving to another state with Jimmie in tow. That was very brave.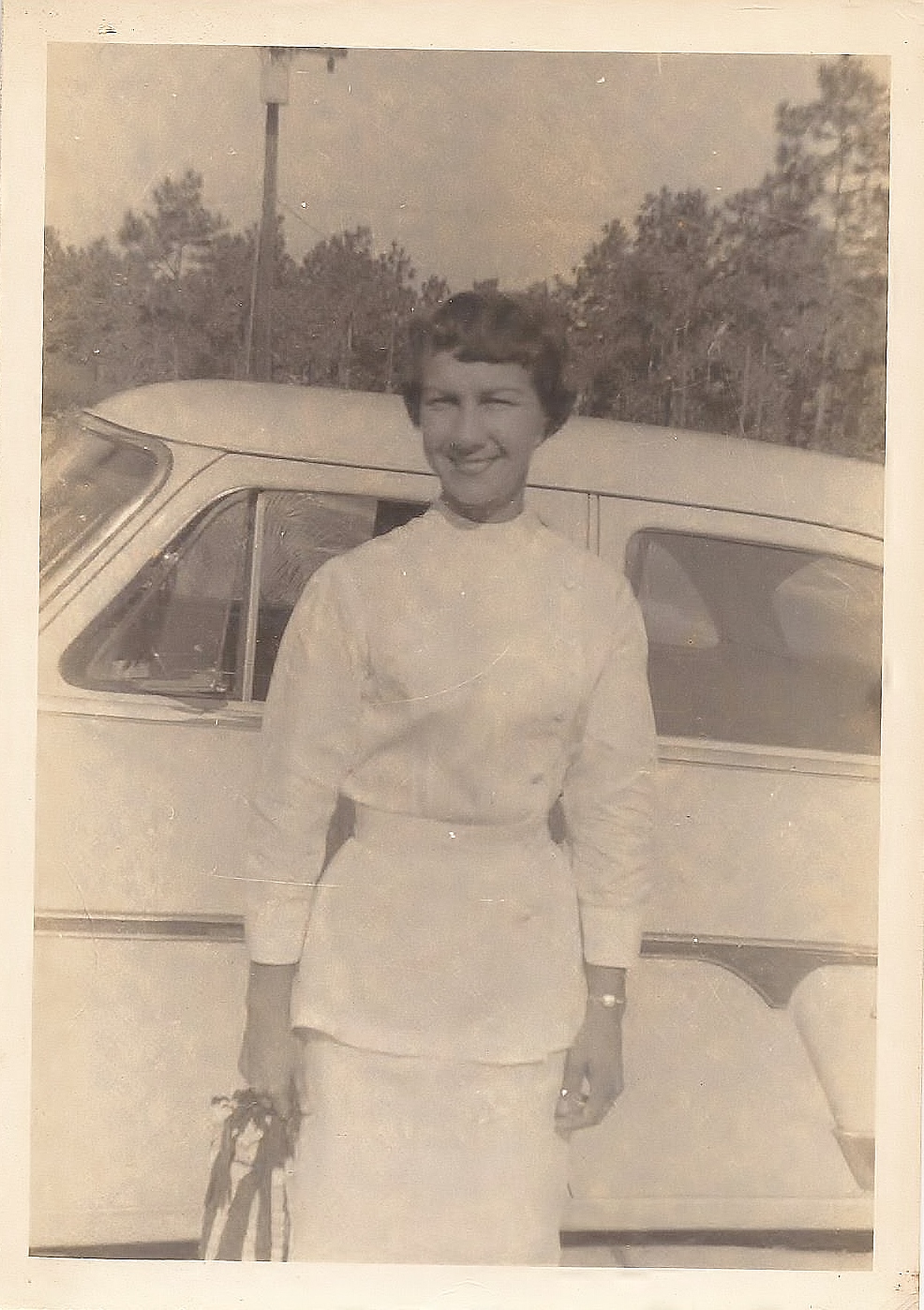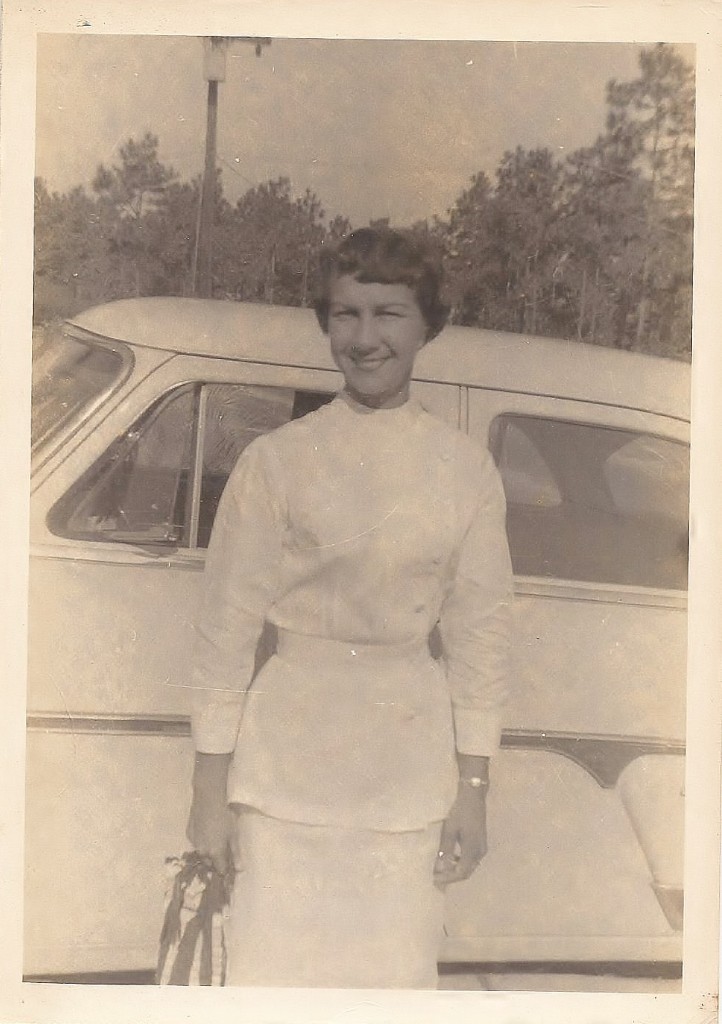 Aunt Betty was a stern woman who spoke in very low tones and always had her Tareyton 100's close by. Her favorite songs were Tiny Bubbles and Silver Bells. She did not tolerate any misbehaving by her nieces and nephews and if you had not been pinched by her…………well, you probably had. One other thing – she was beautiful! There is a picture of her from the early 40's where she is smiling and professionally lit that I was always enamored with. Once I asked Nana who it was and she responded, "Why, that's Betty Jean"! Ha! I didn't believe her for a long time because I had never seen Aunt Betty smile. One other thing: Aunt Betty did not cook.
By the time I was a teenager Betty lived in a home on Grand Lake and worked as a dental assistant in the nearest city. We used to go down there on the weekends and I hated it! She did not own a TV, there were no kids anywhere around and she did not ever have any food in the house – even if she knew we were coming. Once she made us beans and let them scorch but my mother made dad and I eat them anyway telling her how tasty they were! I guess I am not making her sound very appealing – maybe not but I admired and respected her more than any other family member. She got sick while dad was in the hospital for the last time. Her illness was swift – taking her only 10 days after dad passed. Mom lost her husband and her best friend in 10 days time and it was very hard on her.
I only ever remember eating one thing that she made that was really good but by golly, it was superb! Last week I was scanning in some old family pictures when I came across some papers and in those papers lo and behold was Aunt Betty's recipe for Gussied Up Mandarin Cake. There was also another recipe for using Mandarin oranges which I will share later this week. As I said earlier, Aunt Betty did not have much food in her house and this recipe will reflect that – but you just can't find a better cake to take to a family gathering……..as long as it is inside where it is nice and cool!
I've seen several Mandarin cakes but not one like this – maybe she got it when she lived in Florida, I'm not really sure. Let's get on with the recipe, which is really very easy.
Aunt Betty's Gussied Up Mandarin Orange Cake
Ingredients:
1 box yellow cake mix (this is a problem because they were much bigger boxes when Aunt Betty was making this cake and now they are all roughly 16.5 ounces so I have adapted the recipe)
3 eggs
1 Cup minus 2 Tablespoons full Vegetable Oil
1 teaspoon Orange Extract
1 eleven ounce can of Mandarin oranges (if you want to decorate with any, take a few out)
2 eight ounce containers of frozen whipped topping (I used Cool Whip)
1 twenty ounce can of crushed pineapple
1 four-serving box of instant vanilla pudding mix
1/3 Cup milk
1 Cup sweetened coconut shreds
1 Cup chopped pecans
2 Maraschino cherries for decoration
Directions:
Preheat the oven to 350 F
Grease and flour 2 nine inch round pans or 1 nine by thirteen Pyrex pan
In a large bowl and using a hand mixer, beat the cake mix, oil, eggs, extract and oranges with juice until mixed.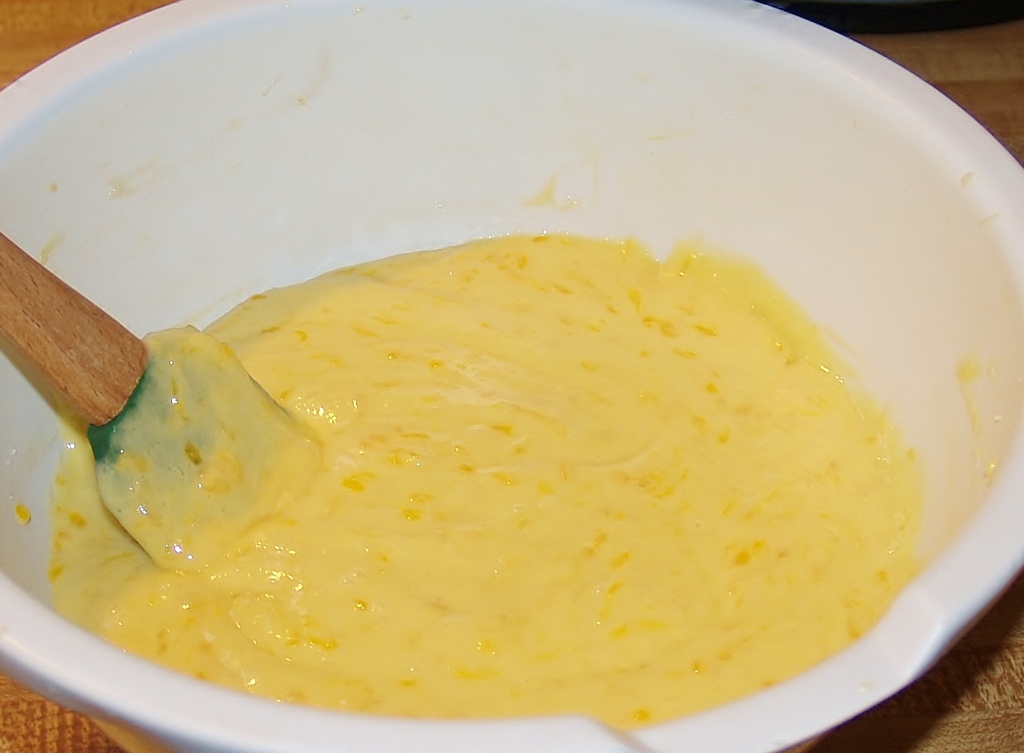 Pour batter into the pan. If cooking in the 9 x 13 bake for 35 minutes. If cooking in the 9 inch rounds, bake for about 25 minutes – checking for doneness.
Allow to cool completely. At this point, you can either frost it and store in the fridge or you can wrap securely and freeze until needed.
When ready to frost, mix the milk and pudding mix together.
Once smooth add the tubs of whipped topping, pineapple with juice, pecans and coconut then beat with a hand mixer until completely combined.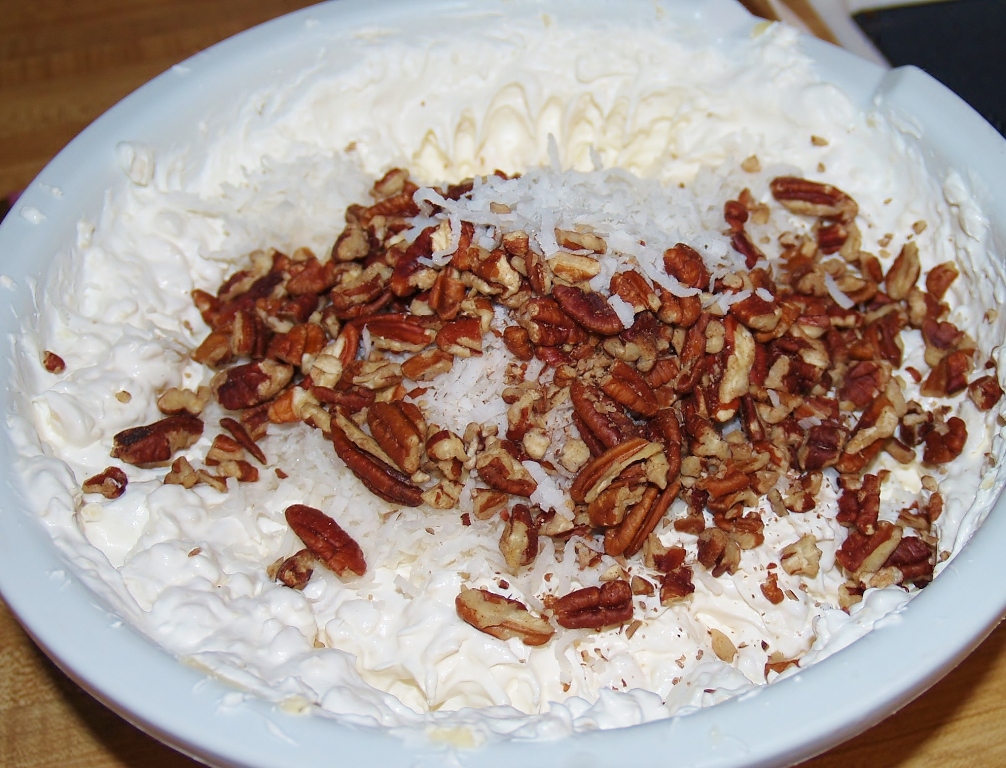 I covered mine then sat it in the fridge for an hour or so and it was fine.
Next, you frost it and keep it in the fridge until ready to serve.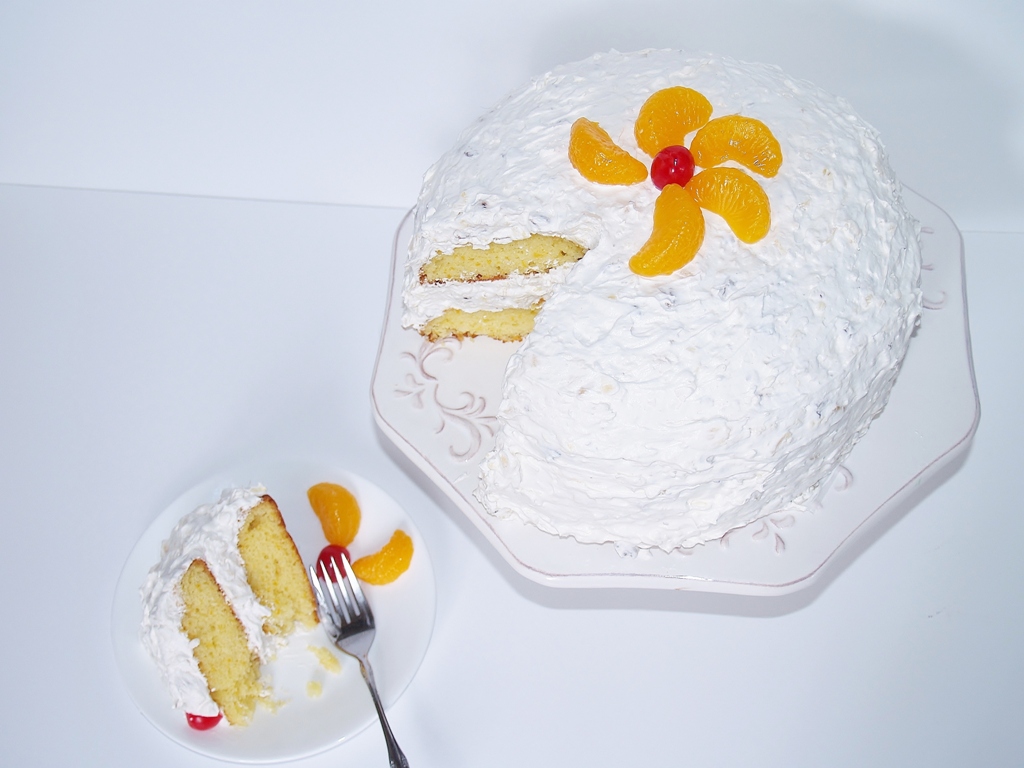 If you don't have a cake carrier just stick some toothpick in the top of the cake before you cover it with plastic wrap or foil
After being frosted, the cake does need to be eaten within about 48 hours for best results.
I'll be back on Tuesday with a new bacon recipe in celebration of #Bacon month!