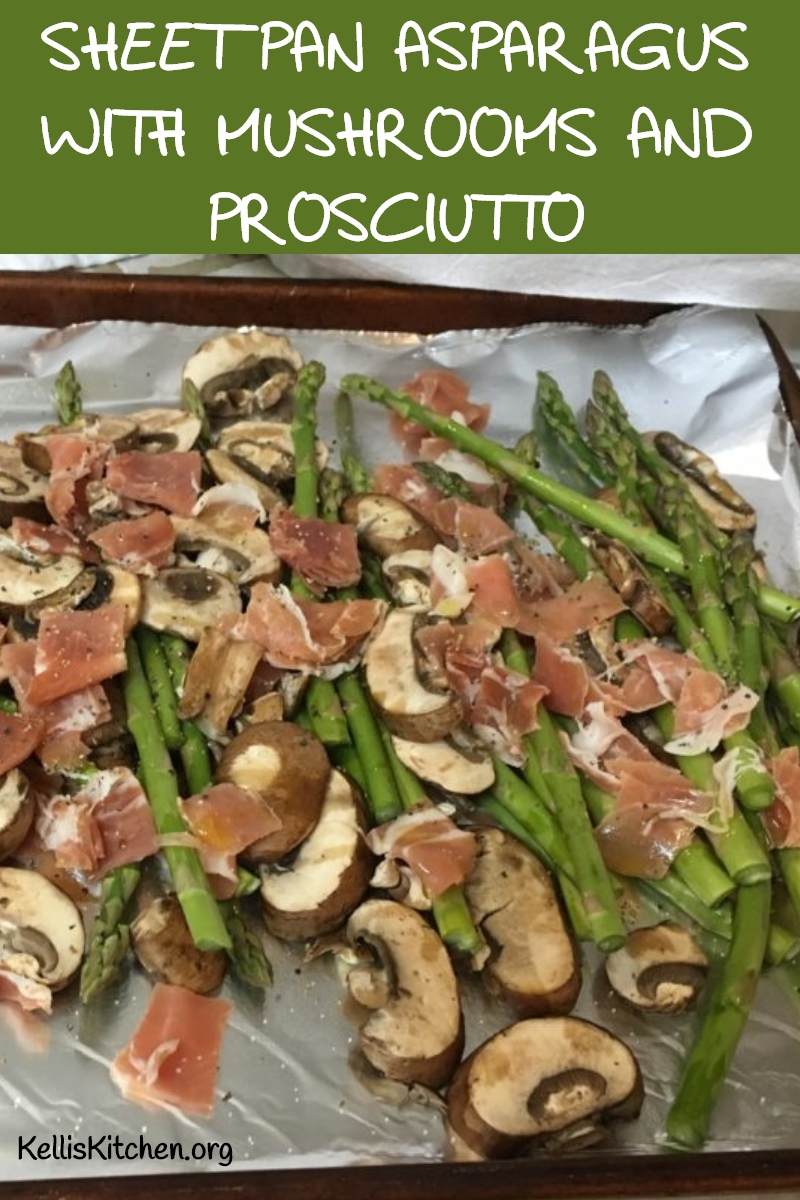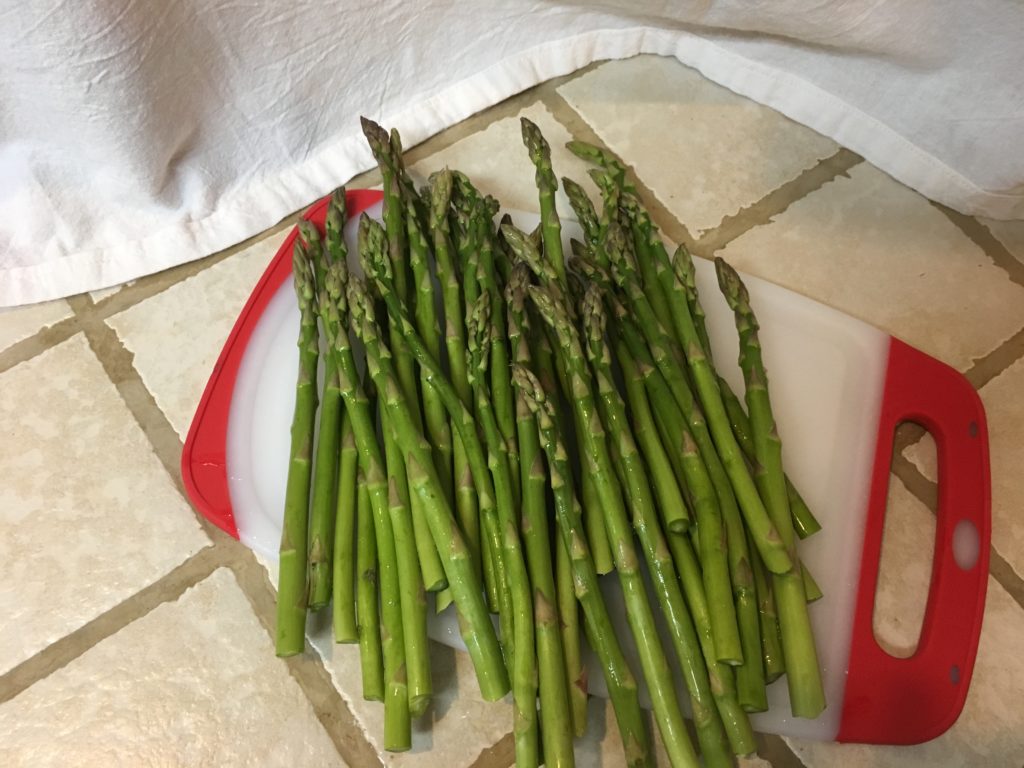 This is the much-anticipated recipe for the perfect side dish to accompany our delicious Traditional Salmon Patties. Roasted asparagus with mushrooms and prosciutto can even be tossed with pasta if you want to turn this side into a main attraction.
Sheet Pan Asparagus with Mushrooms and Prosciutto
Ingredients
1 bunch asparagus (about 1 pound), trimmed
8 ounce package of sliced mushrooms
6 very thin slices prosciutto, cut into bits
2 tablespoons extra-virgin olive oil
Salt and Pepper to taste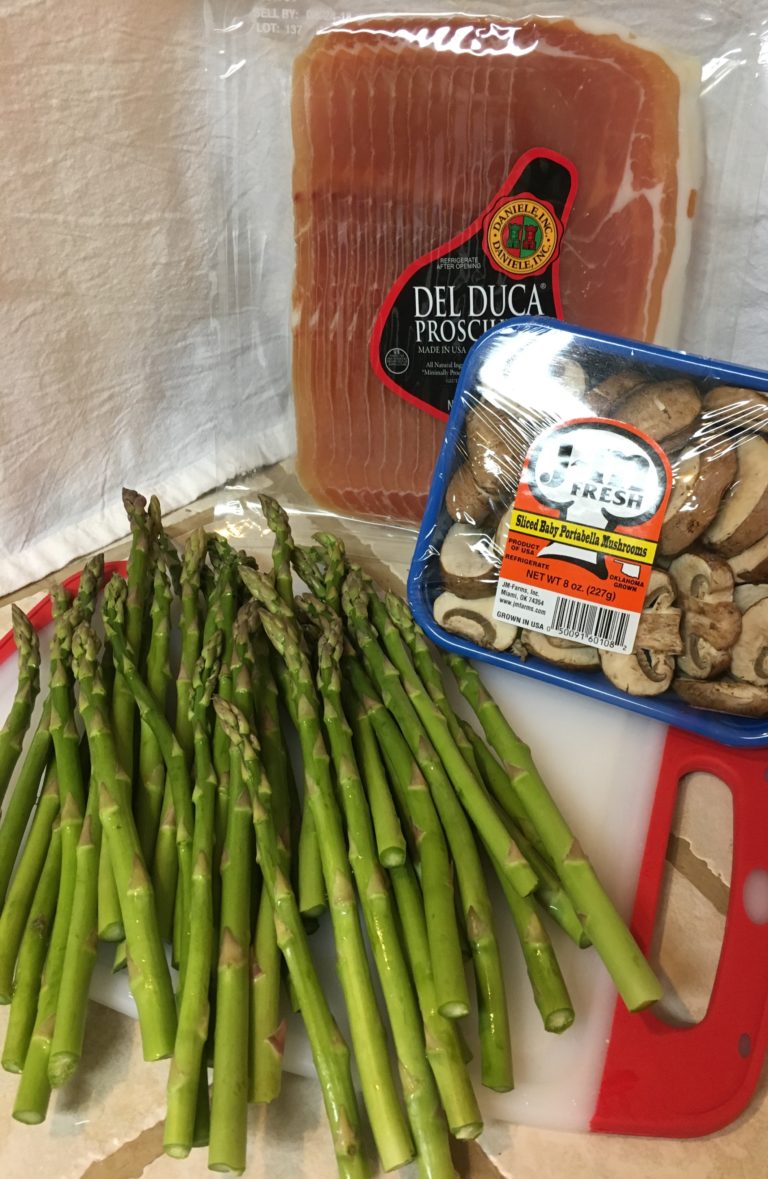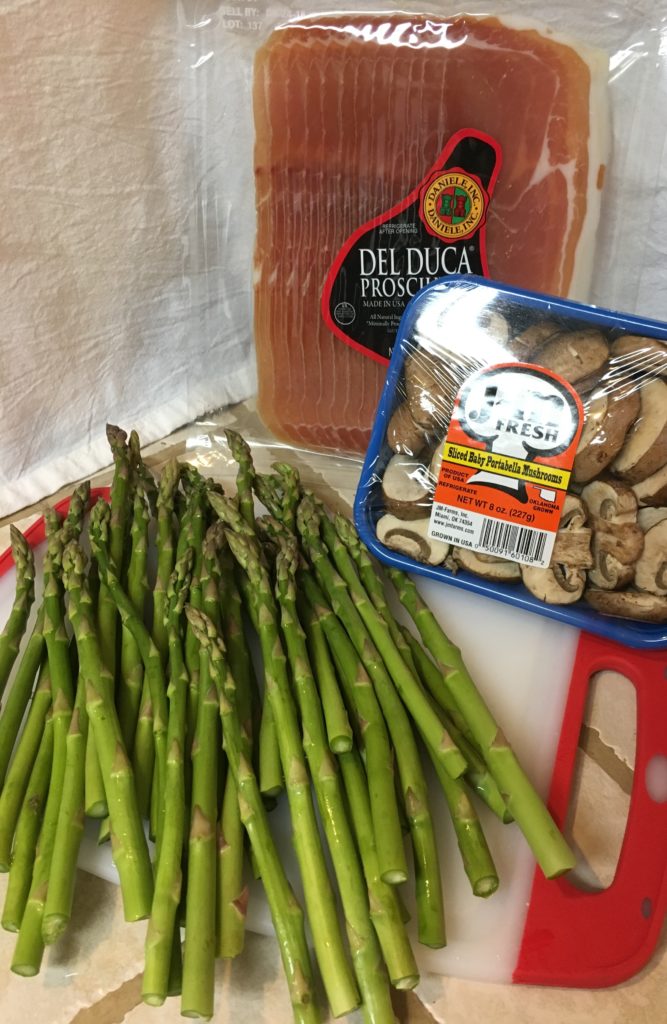 Directions
Preheat oven to 425°F.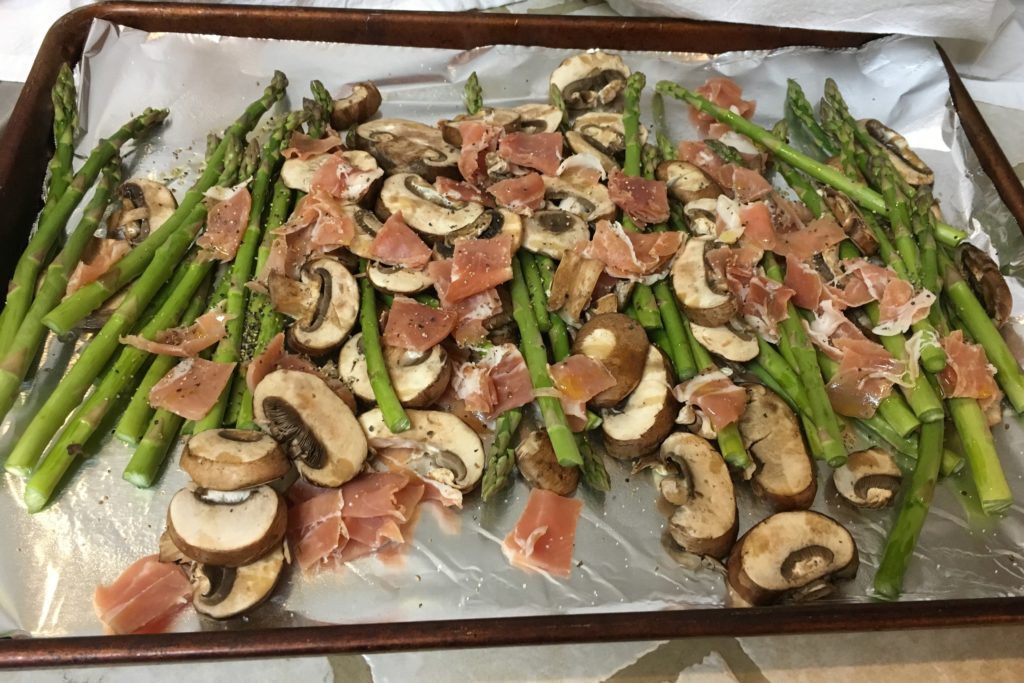 Toss asparagus, mushrooms, prosciutto, oil, pepper and salt together on a large, foil lined, sheet pan. Roast, stirring once, until the vegetables are tender and browned, 20 to 25 minutes. If you want to crisp this dish up a little, broil for a few minutes on high before taking out of the oven.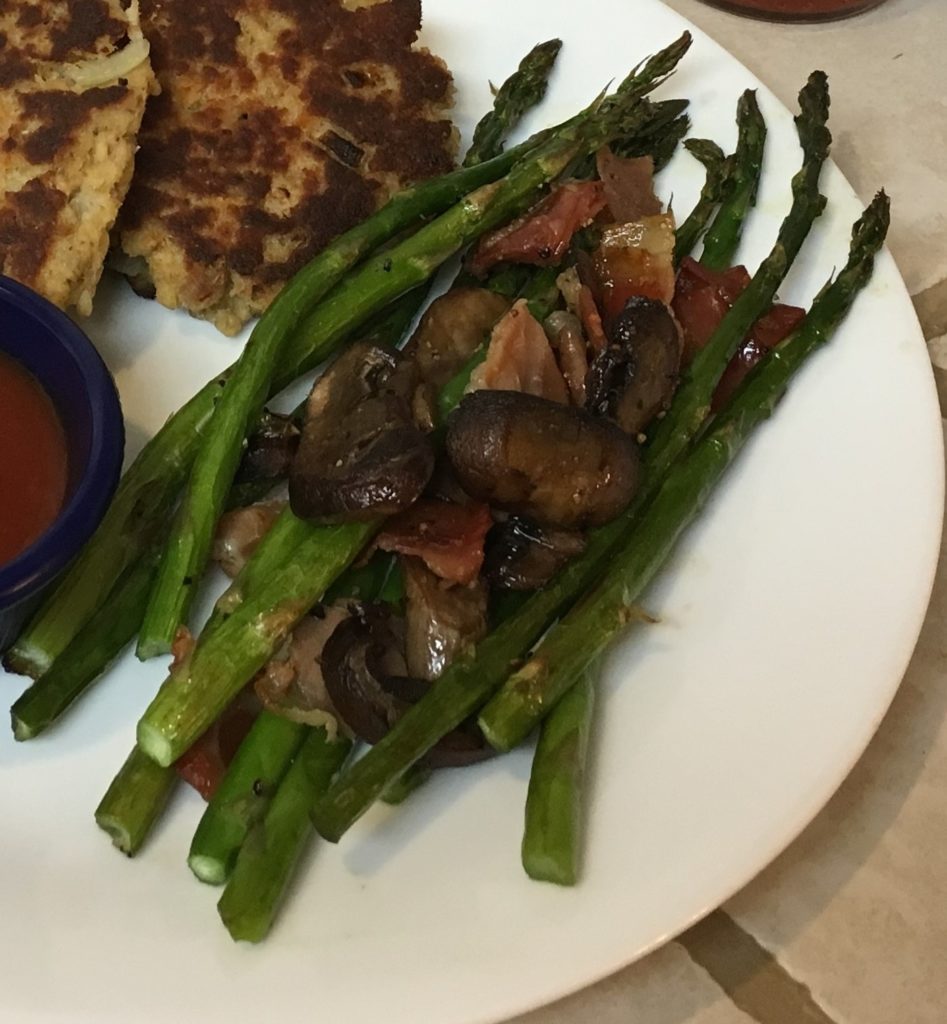 Serve as a dynamite side. Switch to a main dish by tossing with pasta and alfredo sauce.