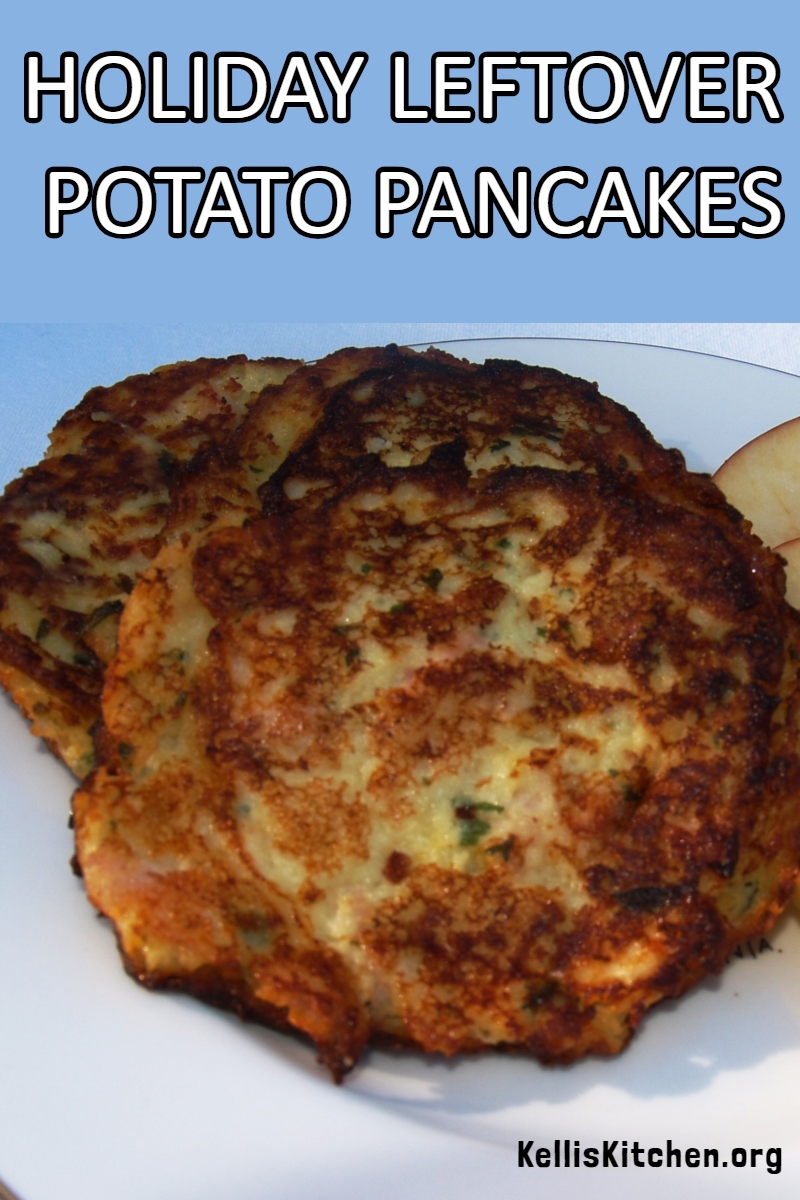 There are many "leftovers" recipes floating around the web right now and some of them look delicious. I haven't posted in over a week so I wanted my first post back to be spectacular! I chose my Nana's favorite recipe to use……….I guess the holidays make me think of her a lot because she and I always had lots of fun during that time. This is a twisted version that she made up, of her original recipe that everyone in our family loves – Creamed Potato Pancakes. Nana never said mashed potatoes, she always said creamed potatoes and so for the remainder of this post, I will too.
With six children to raise there was no waste of food. If there were leftover mashed potatoes at one meal, they became potato pancakes at the next. Nana was still cooking potato pancakes as the grandchildren came along and I loved them more than the original dish. Often when I would come over she would be cooking these as a special treat for me and I would grab one or two running onto the front porch to eat them…..as if she couldn't see me do it!  When Top Girl came along, it was if me – the golden child and grandchild – never existed. Kelli who? One of my cousins used to make snide remarks to me all the time about being the favorite. Well, she wasn't around after June of 1981 that's for sure!
No one in our family really cared for turkey so we didn't have any on Thanksgiving or Christmas. We always had ham. But Top Girl loved (and still loves) turkey. The first year she had a full set of teeth, nothing would do but for Nana to bake a turkey. With one small child eating it, there was never all that much eaten but as I said earlier – Nana did not allow wasted food. So, she came up with a recipe that we all loved and all ate, even with turkey in it.
These are the ingredients you will need for Thanksgiving Creamed Potato Pancakes: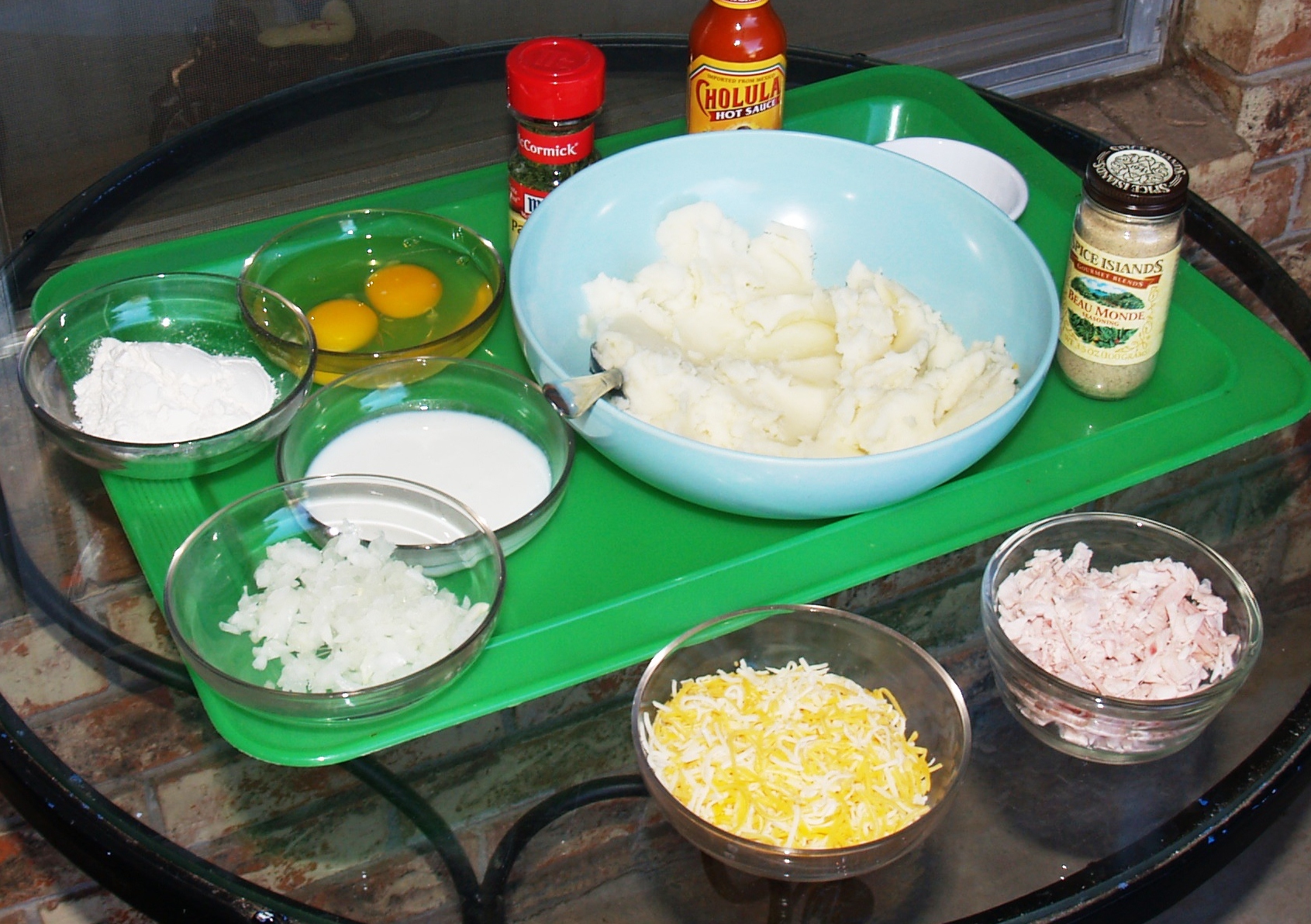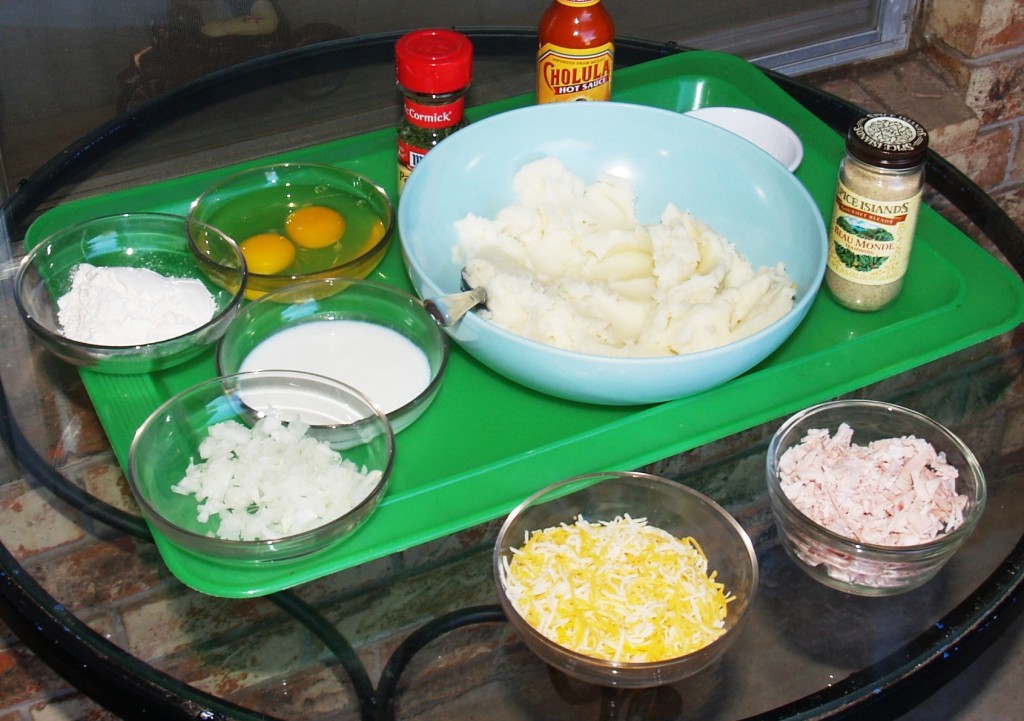 2 Cups of creamed potatoes
2 eggs – beaten
2-3 Tablespoons all-purpose flour
¼ Cup Buttermilk
1/3 Cup finely chopped onion that has been blotted on paper towel – no onion juice
½ Cup shredded cheese
1 Cup finely chopped leftover turkey
½ teaspoon of salt
¼ teaspoon of pepper
½ teaspoon of garlic powder
½ Tablespoon dried parsley
½ teaspoon Beau Monde seasoning (if you don't have or can't find – use celery salt because it'll do in a pinch but it's not as good as Beau Monde)
Hot sauce, giblet gravy, sour cream, applesauce – all optional garnishes.
Mix all the ingredients together. It should look like a thick pancake mix.
Using a ¼ Cup measuring cup, dip creamed potato pancake mix and put into a hot skillet with a thin layer of oil in the bottom. Don't make them any larger or they won't cook and they will be impossible to flip. Cook until browned on one side and then flip carefully to the other side. Press down gently with a spatula to make sure the middle is cooked well. When the pancake is finished, place on a platter with paper towels on bottom but do NOT stack pancakes because they will get soggy and not be crisp on the outside.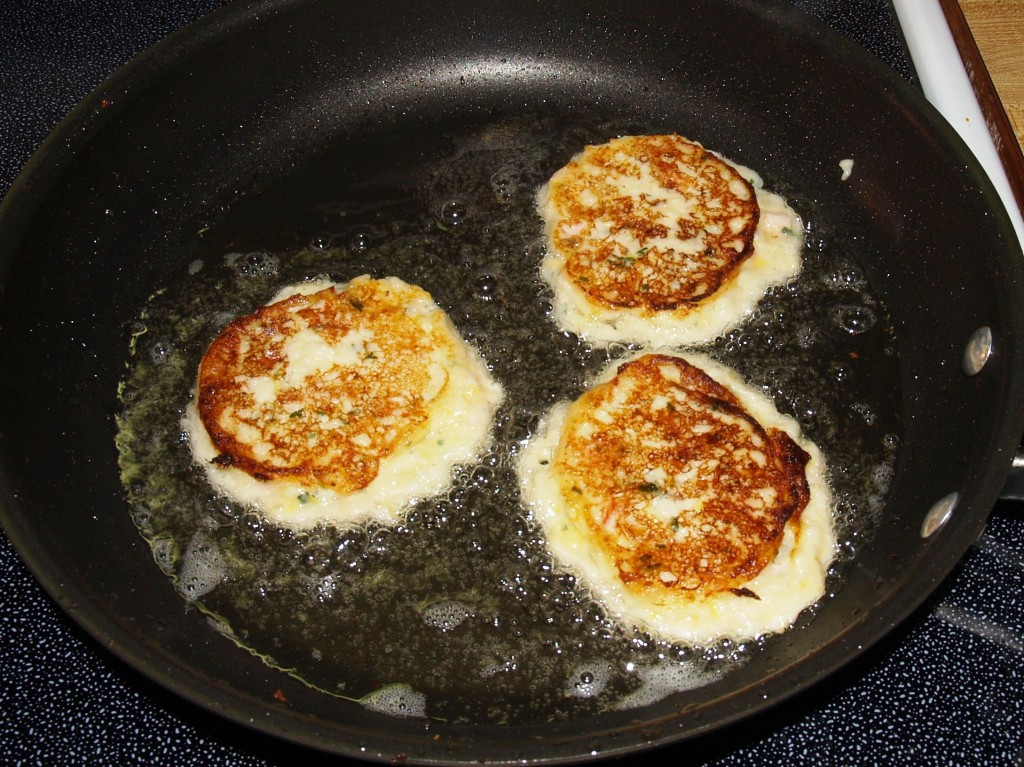 This is my favorite way to eat them – with apples and hot sauce. Mr. Picky eater likes them with leftover giblet gravy, Top Girl likes it with applesauce, and Lawyer Boy prefers sour cream. I'm sure you can come up with a million ways to serve them – Nana's favorite is the top picture: plain with apples. Hope that all my American friends had a lovely Thanksgiving! I'll be back soon with some killer holiday recipes!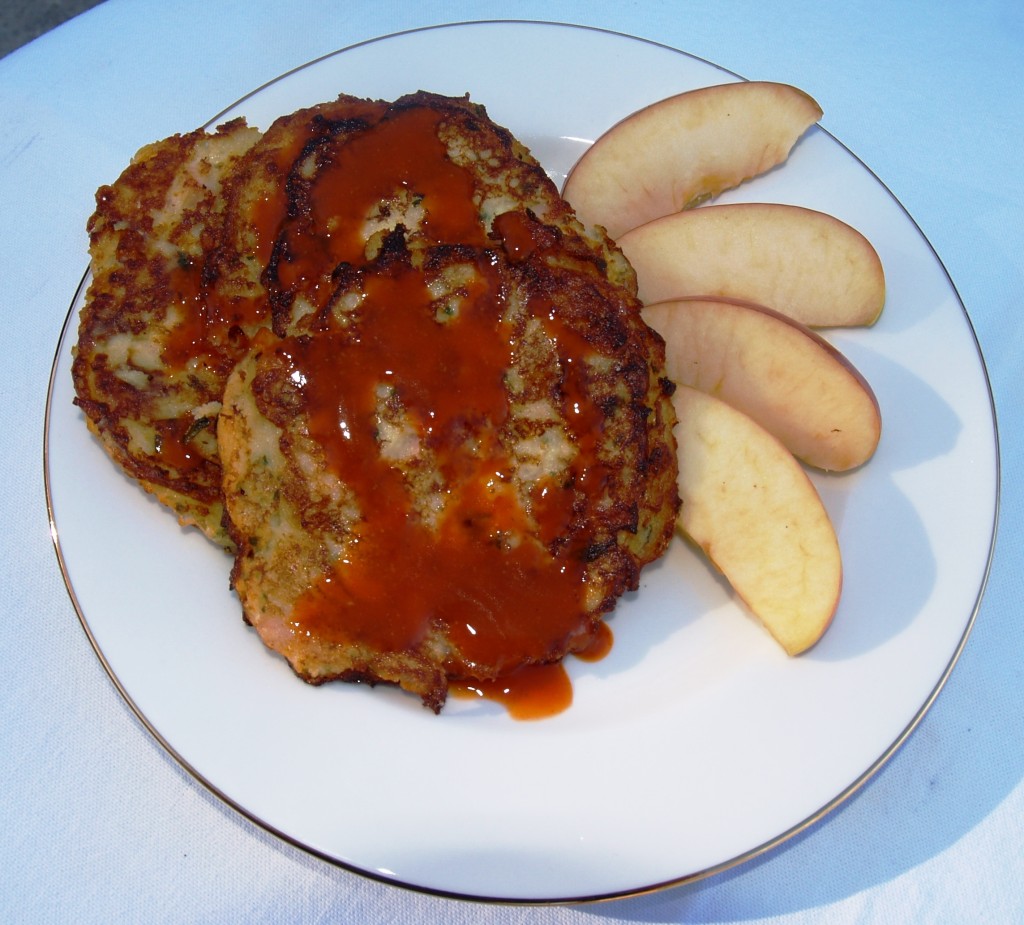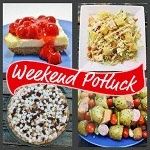 .