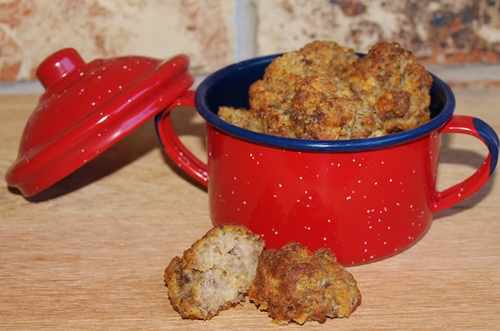 These are great for football and tailgating as well as parties! Easy to make and so moist and tender…
My husband and I always stay home on New Year's Eve. When we were younger, we always went out but I'm not interested in freezing to death in a dress or dodging drunk drivers so we stay home, eat appetizers, maybe drink a margarita or two, have a dance at midnight (or 10 PM if we are tired) and then it is lights out! This year, it will be different: The appetizers will not be frozen because I'm actually going to make them! Sleep may escape us because Rocket will most likely be spending the night with us and the boy doesn't sleep! Also, with the baby here – a margarita will be out too, which is more than fine since he is more fun than THAT any day! PaPa bought him so many presents that we need to play with them bit and that should take up the entire night and into the morning!
This are my Three Cheese Sausage Balls.
Three Cheese Sausage Balls
1 lb. roll of breakfast sausage, hot or mild
1 eight oz. pkg. cream cheese, softened
1 1/2 cup baking mix – I used Jiffy
2 cups shredded cheddar cheese
1/2 cup grated Parmesan cheese
¼ teaspoon garlic powder
½ teaspoon Tabasco sauce (optional)
Mix in all ingredients until well blended. Roll into balls about the size of a ping pong ball and space 2 inches apart on cookie sheet.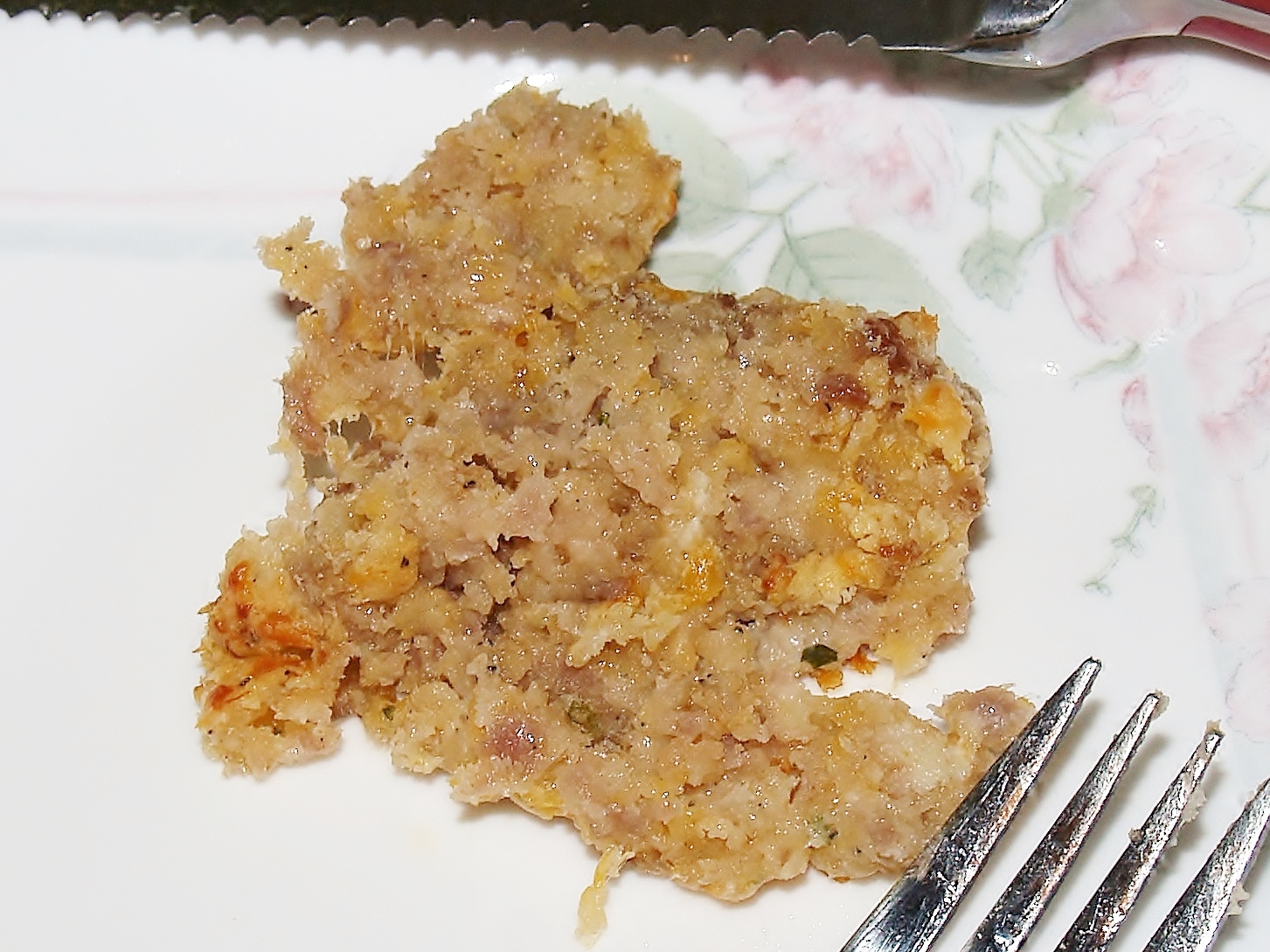 Place in a preheated 375 degree oven for 20 to 25 minutes. They should look like this when cooked.
They are really easy – Jiffy biscuit mix works great – and the cream cheese helps them stay moist. Top Girl and Mother Kalamity have been making this recipe for years and now I am too! I hope you enjoy it!