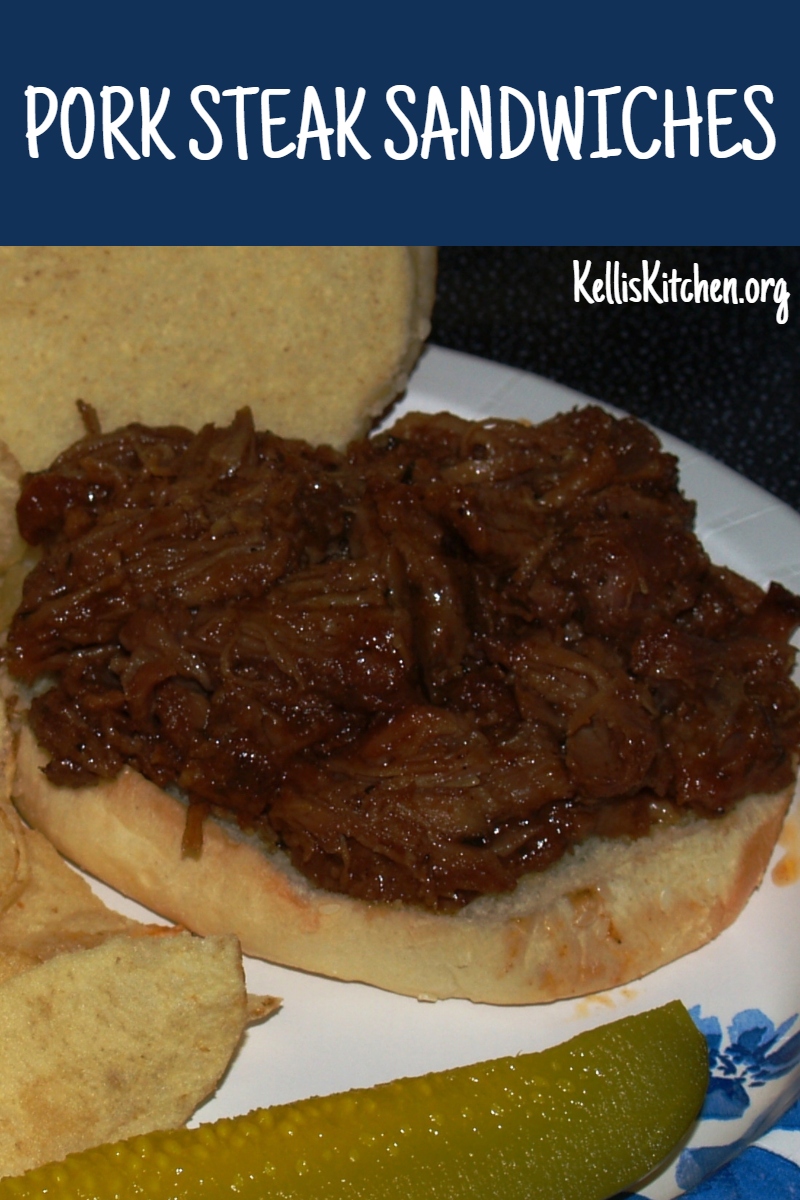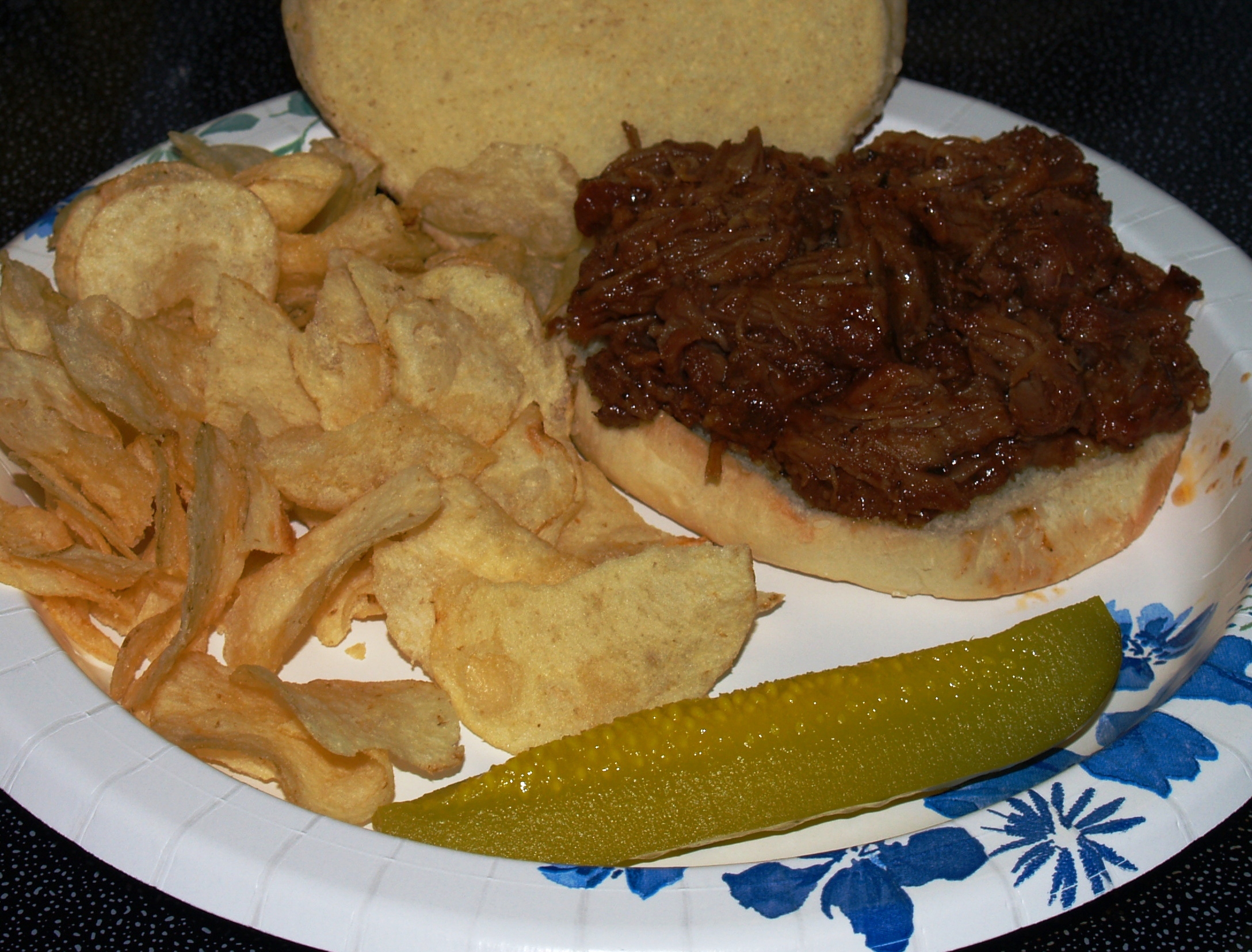 It's still in the 80's here. Air conditioner is still on most of the time. October is the month in our state that the temperature fluctuates up and down the most. This fall, it's more hot than cool. On Sunday, I wanted to have one more bar-b-q meal to end the summer. However, as it often does in Oklahoma – the wind was sweeping down the plains at about 30 miles per hour so we weren't going to be at the grill! When I went to the store, pork steak was on sale. Sometimes you can get that so doggone cheap it's hard to turn down but honestly, I never can make it a way I like and you know Mr. Picky eater – he doesn't like much of anything. Oh yeah, and yes – it's on my diet!
But this time, I decided to do a little something different. I went to my go-to homemade Bar-B-Q sauce recipe found here and mixed some up. We don't like bottled sauce because it's all too darn sweet and thick! We like ours a little lighter. So I threw the pork steak into the 8×8 pan (covered with Reynolds Wrap Pan Liner) and poured the Bar-B-Q sauce on top. Covered it with foil and place in the oven at 325F for 2 ½ hours. When I pulled it out, it looked like this: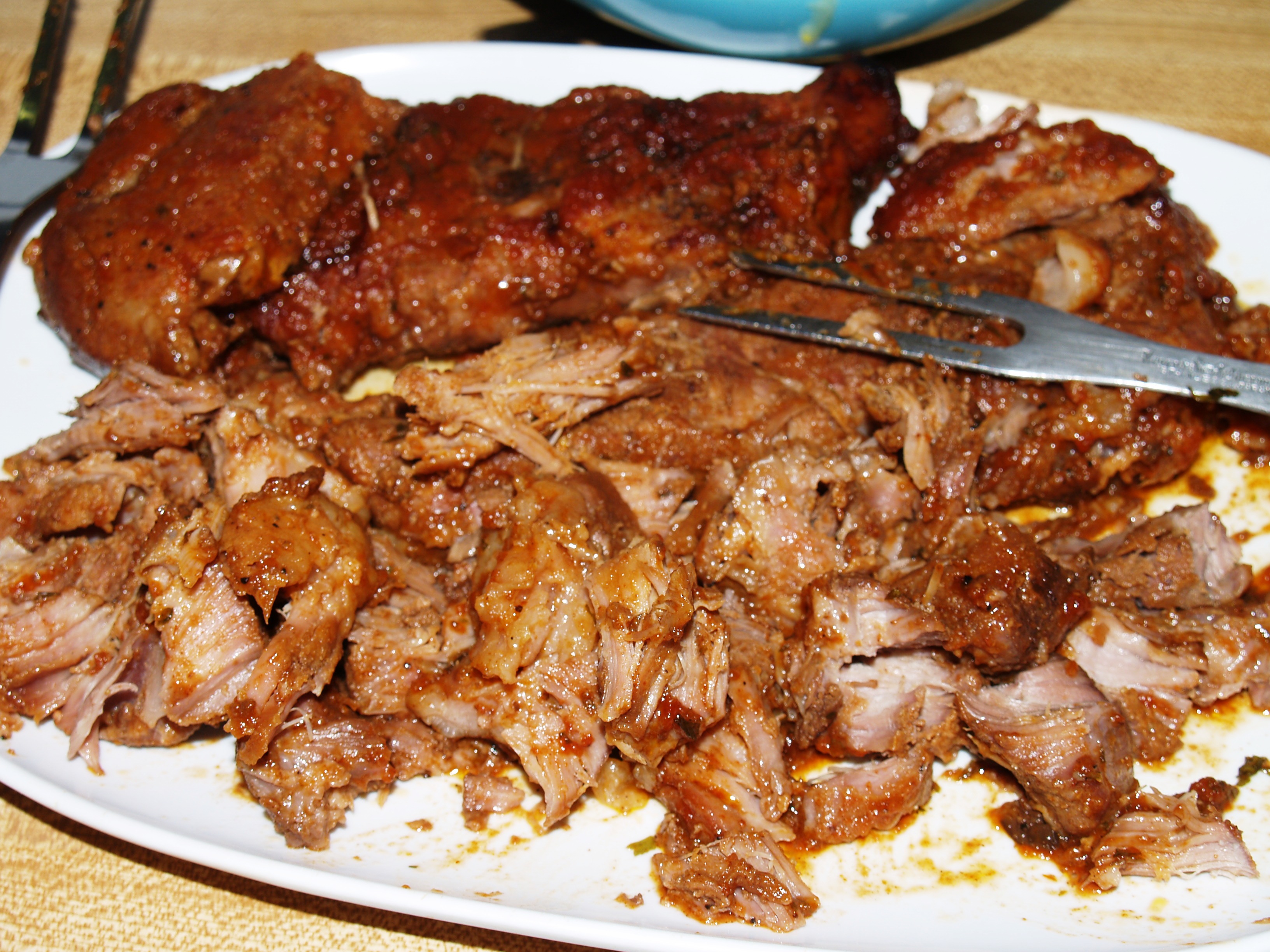 And the Bar-B-Q sauce looked like this: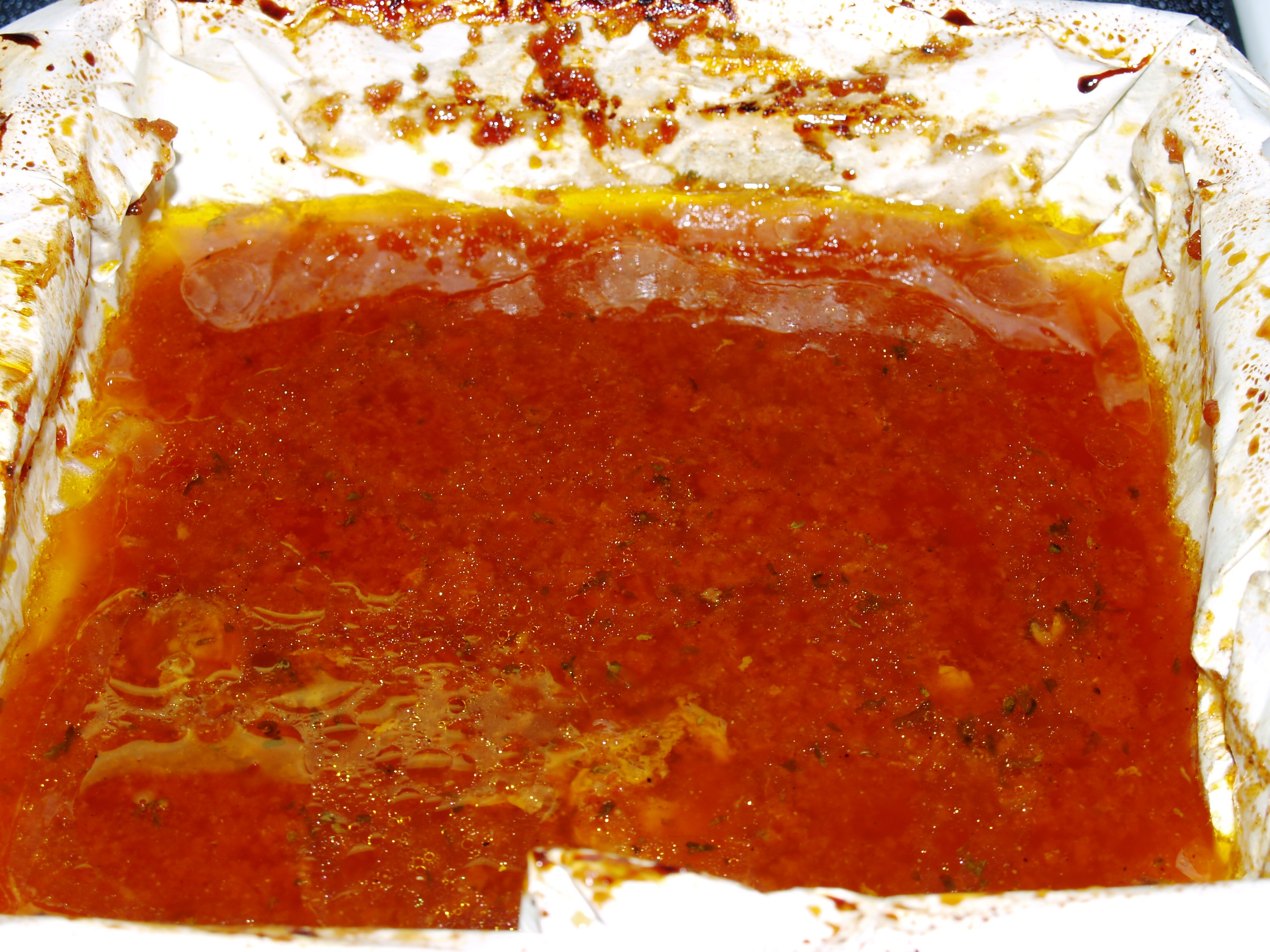 I pulled apart the meat and put it back in the pan and cooked for 30 minutes more, uncovered: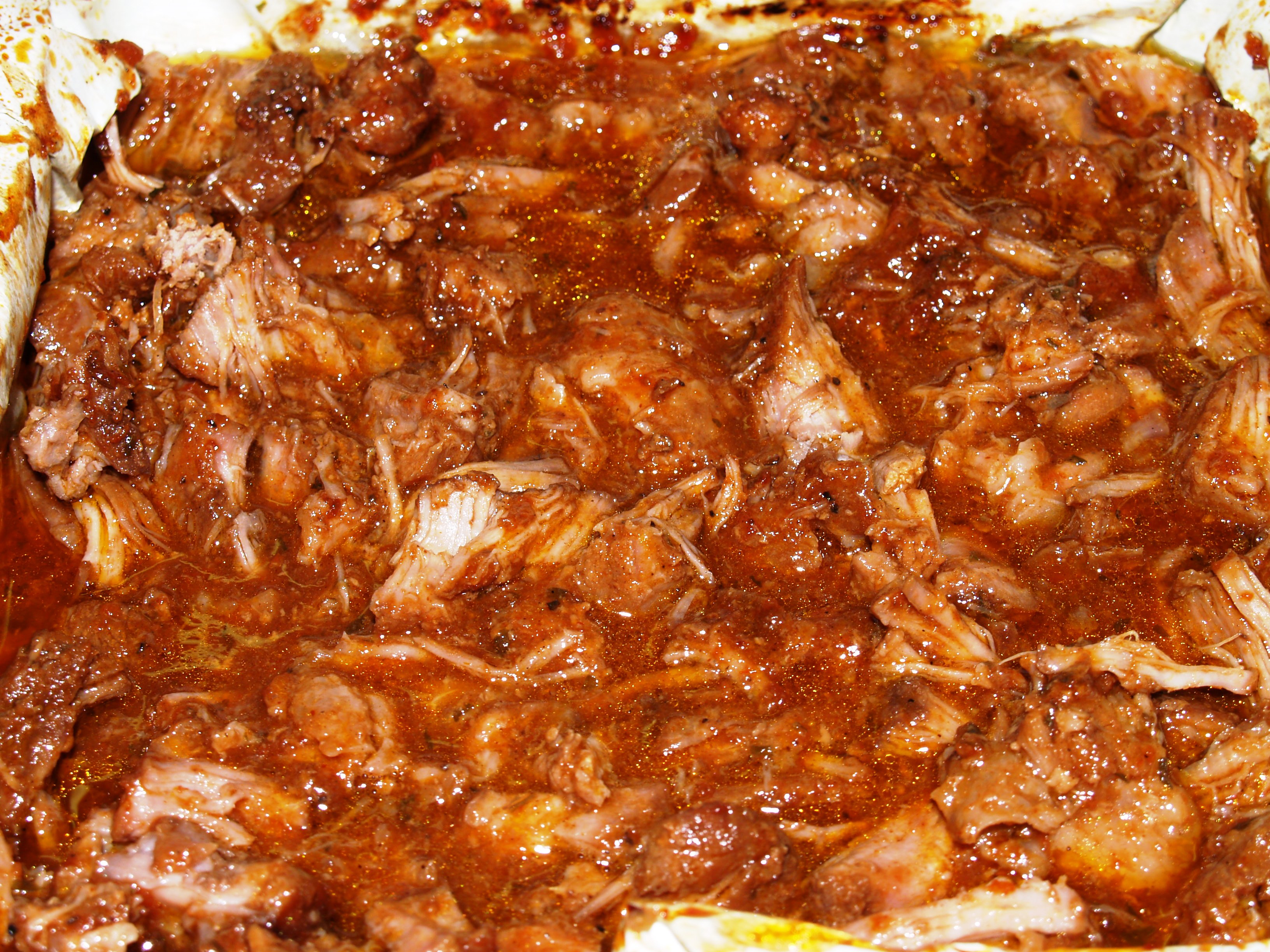 And then I served it on paper plates on hamburger buns – it was declared the best pork steak ever! And we'll do it again!