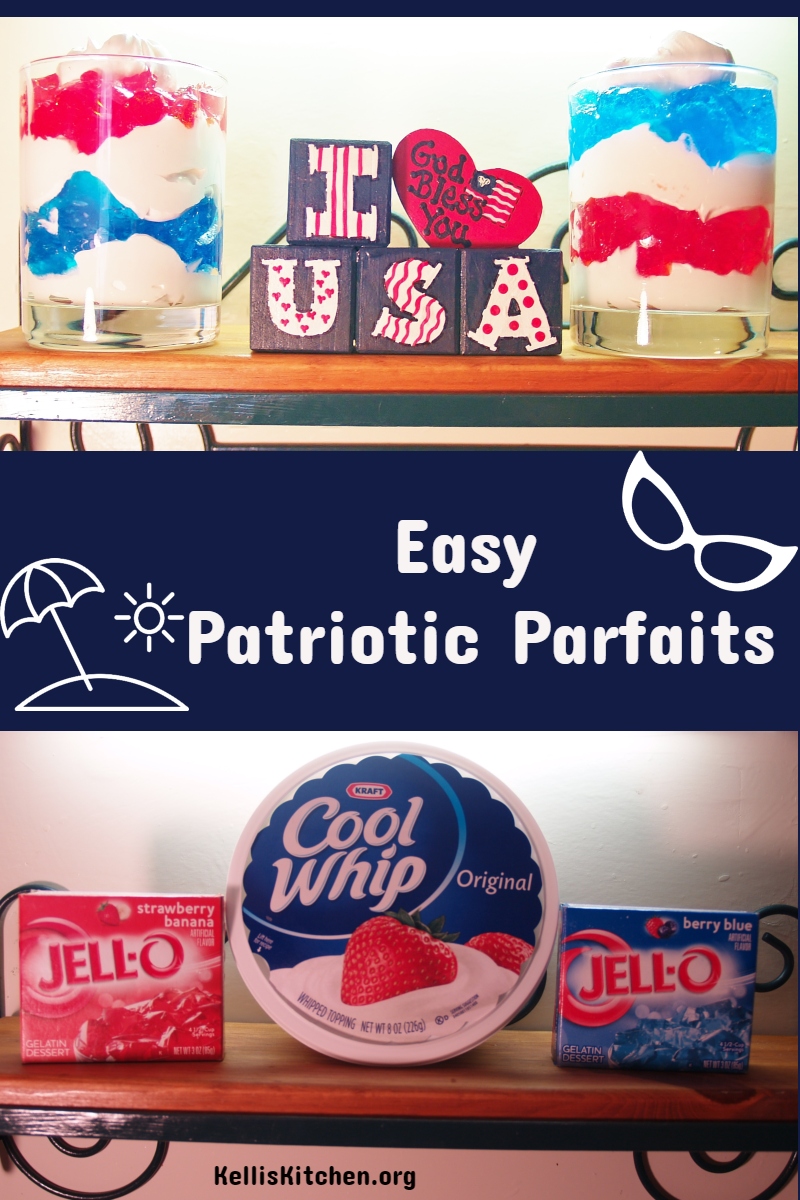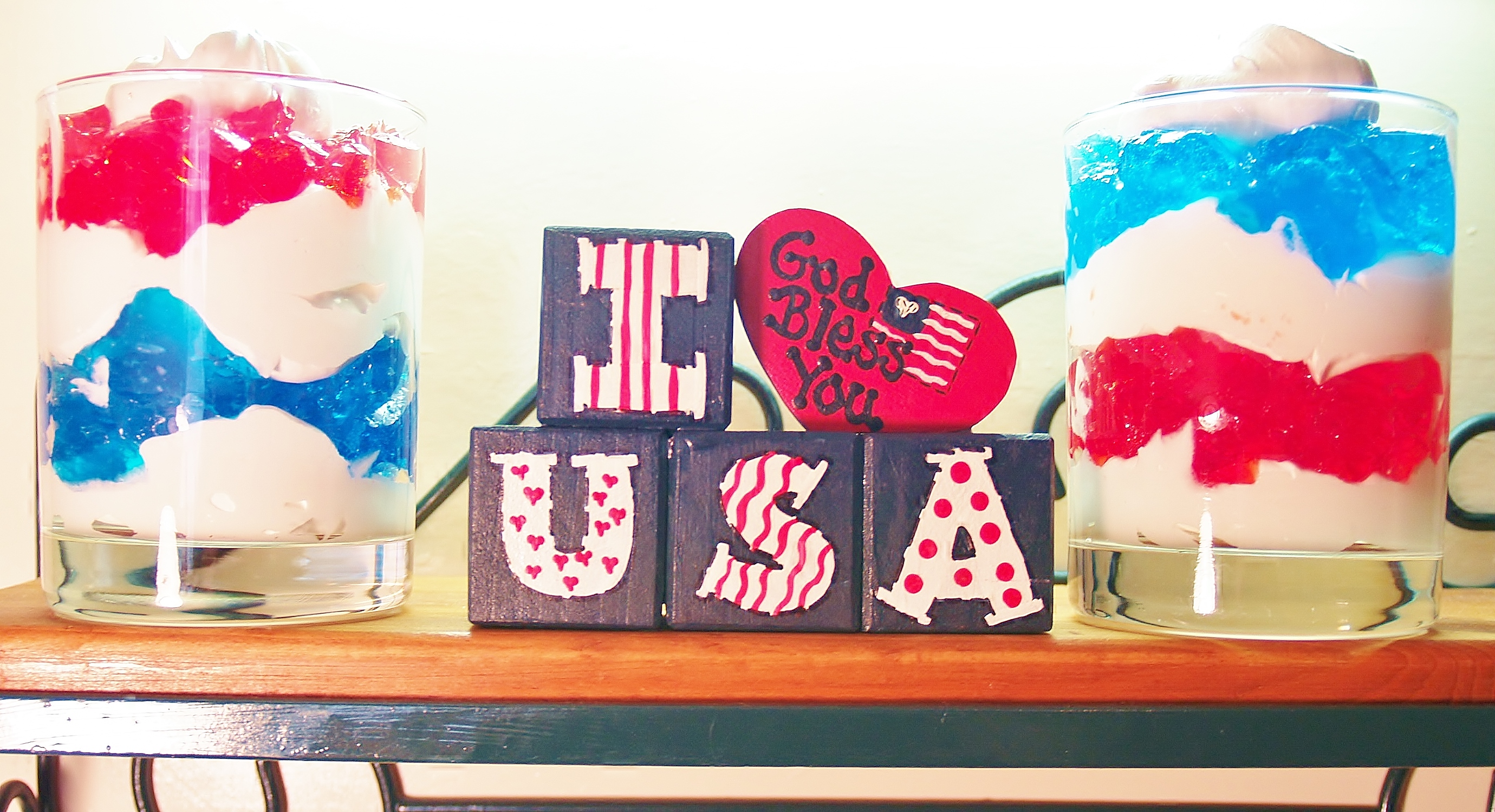 To all my American friends: Hope you have a wonderful and safe 4th! Take care and I'll see you Thursday with a regular recipe AND a canning recipe!
To all my friends who are not celebrating our holiday tomorrow – take care, I will be at home with my family all day and using the computer as little as possible!
This is all you need to make the Patriotic Parfaits: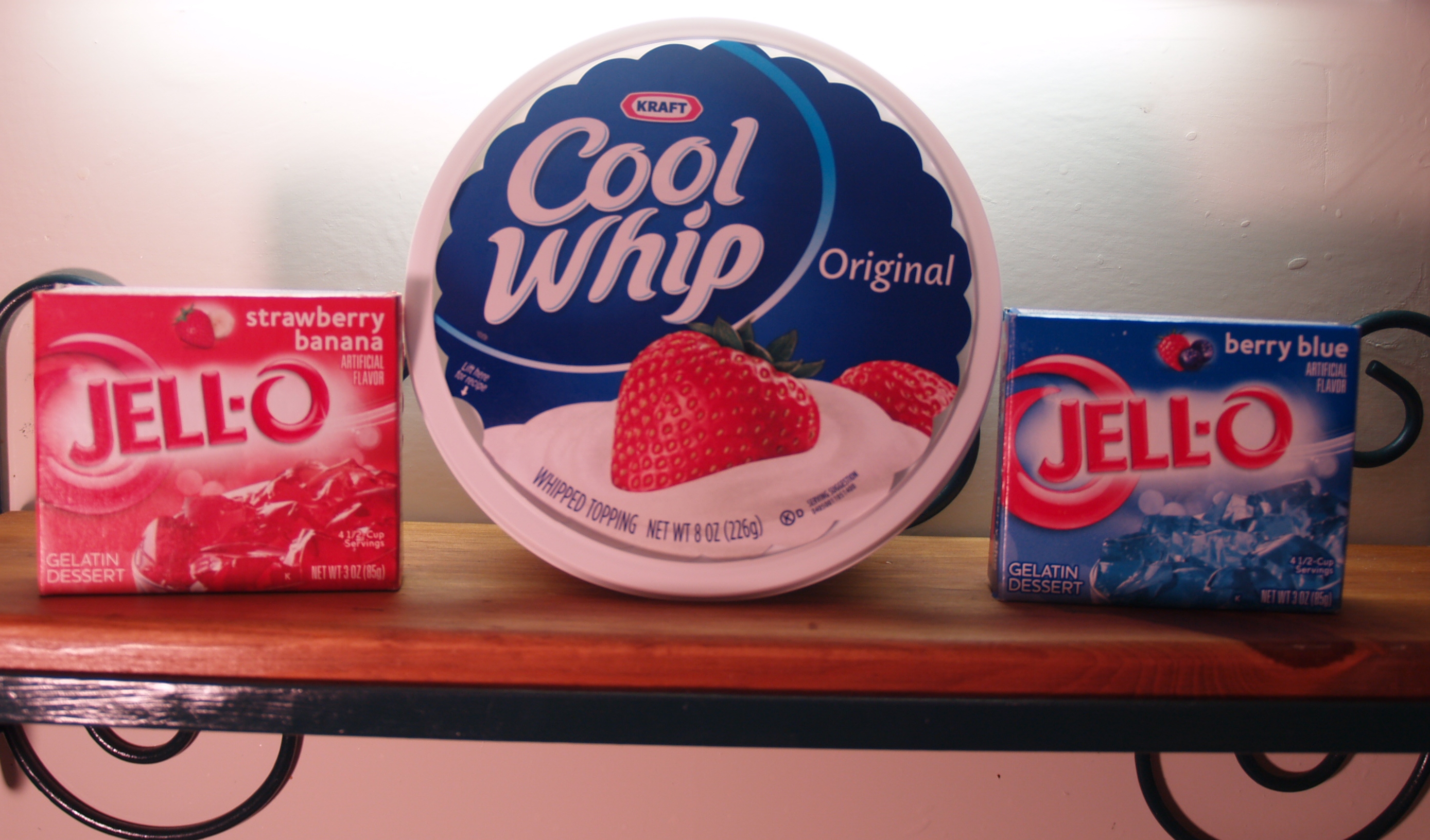 Patriotic Parfait
Ingredients
1 box of red Jell-o
1 box of blue Jell-o
1 container of Coolwhip
Directions
Prepare each package of Jello, separately, according to box directions and allow to chill for at least two hours.
Using a spoon, layer Jell-o with Cool Whip, alternating colors, in a tall clear glass.
Place back in the fridge to chill or eat right away!
Happy 4th of July!!!!