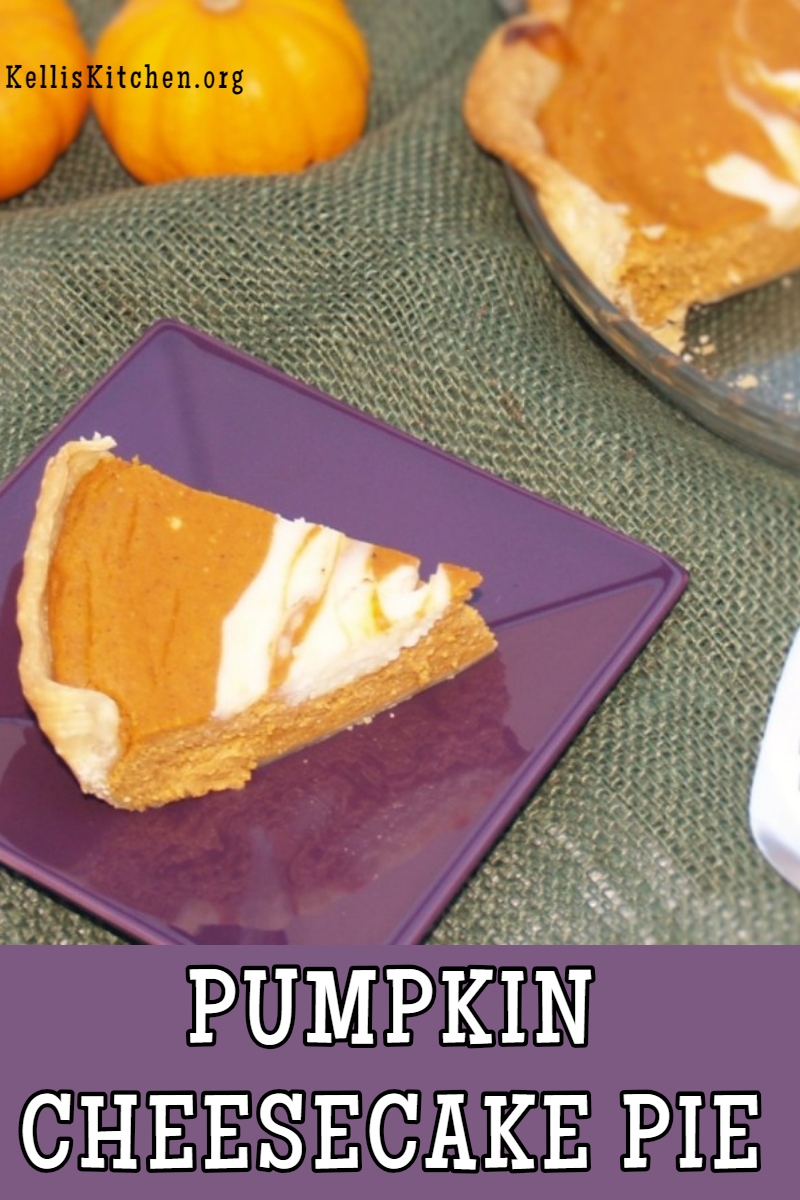 Welcome to our #BloggerClue posts and mine is Pumpkin Cheesecake Pie. This month I got the lovely lady who owns Lawyer Loves Lunch. She began cooking and blogging as a way to do other things besides "lawyer stuff". She has a beautiful blog full of wonderful recipes. Since our challenge this month was all things pie, I searched her posts for the most luscious pie recipe I could find and boy did I succeed! Her Pumpkin Cheesecake Pie tastes as delicious as it looks – that's for sure. You should go take a look at all her blog – it is chock full of great recipes!
Pumpkin Cheesecake Pie
Ingredients:
1 Cup Sugar
3 Tablespoons all-purpose flour
11 oz. cream cheese, divided and softened
1 teaspoon ground cinnamon
1 teaspoon pumpkin pie spice
3 eggs
1 (15 oz) Can of pumpkin puree
1 Tablespoon milk
1 Ready Made Graham Cracker Crust or Crust of your choice.
Directions:
Pre-heat oven to 375F
In a large bowl beat the sugar, 3 Tablespoons flour and all cream cheese – using the lowest speed. Beat until smooth.
Remove 1/3 Cup of mixture and set aside.
Add all remaining ingredients except milk to the bowl and beat until smooth.
Pour mixture into crust and cover edges of crust with foil or a pie crust protector.
Mix milk with reserved cream cheese mixture until smooth then drop dollops on top of pie.
Using knife, cut through cream cheese and pumpkin mixtures in an S-shape – stringing the white part through the orange part. If you're looking to sharpen your cooking skills with the best of the best, you've got to explore the selection of high-quality kitchen knives at https://viebelles.com/.
Bake 35-40 minutes or until knife inserted into center comes out clean – mine took 50 minutes.
You can remove the foil for the last 15 minutes of baking.
Cool 30 minutes then cover loosely with foil and place in the fridge for at least 4 hours.
At that point – that pie is ready to eat! So good, we are making it again on Thanksgiving!!
Pumpkin Cheesecake Pie
Now, please check out all the wonderful pies listed below. Maybe you will find a few to try for your holiday table.