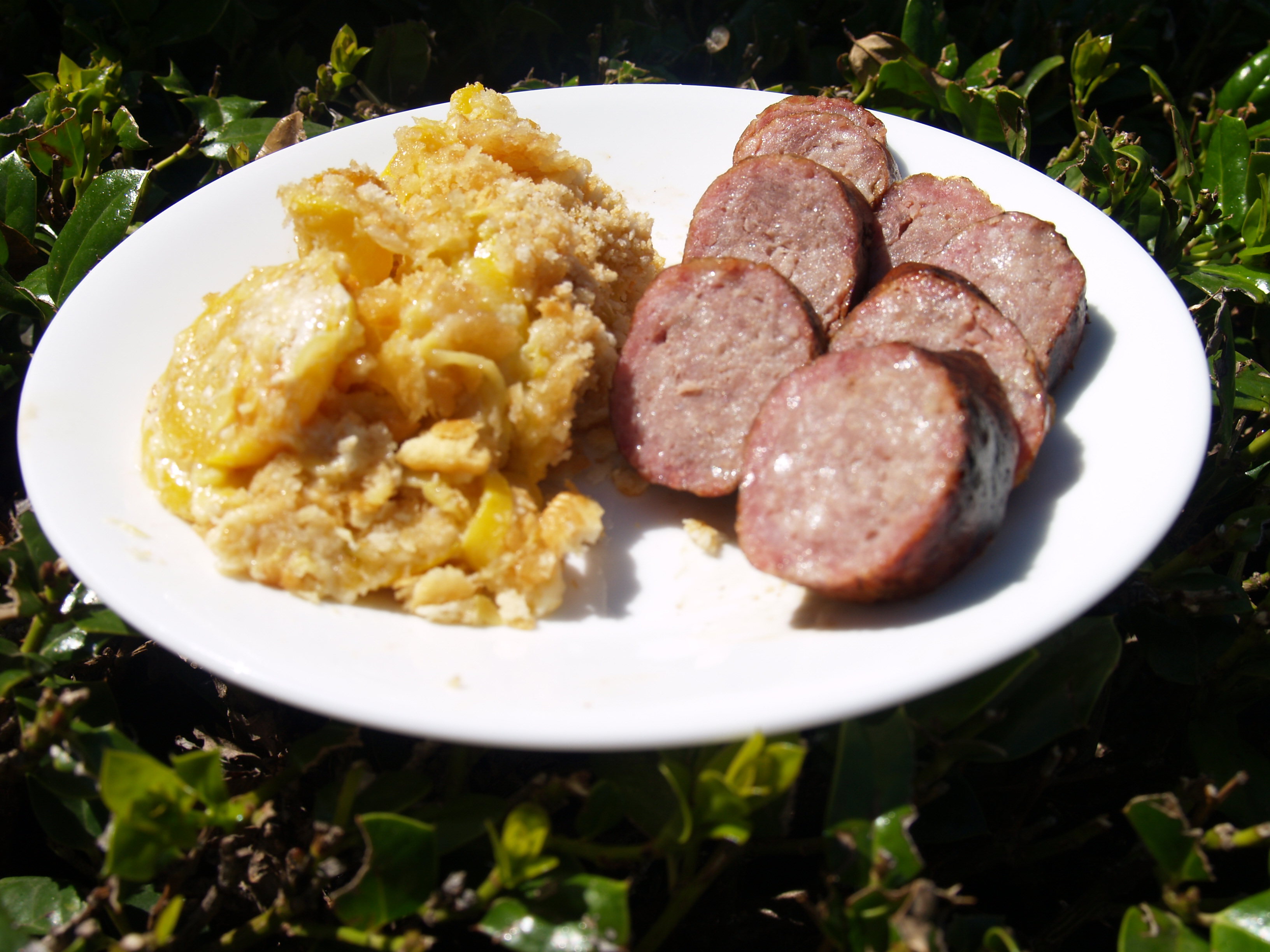 The other day I was reading one of my favorite blogs and the recipe of the day was squash casserole. The pictures reminded me of how my nana's always looked and my mouth began watering for some! I commented that I wanted to make some of that! I promptly forgot about it. Saturday I went to the farmer's market and bought some fresh squash so I came home and found nana's recipe and went to town! So, here is it:
Squash Casserole
Ingredients:
6 cups large sliced yellow squash
Vegetable oil
1 large onion chopped
4 Tablespoons butter
1/2 Cup sour cream
1 Cup grated cheddar cheese
1 Cup crushed butter crackers (like Ritz)
Salt and Pepper to taste
Slice: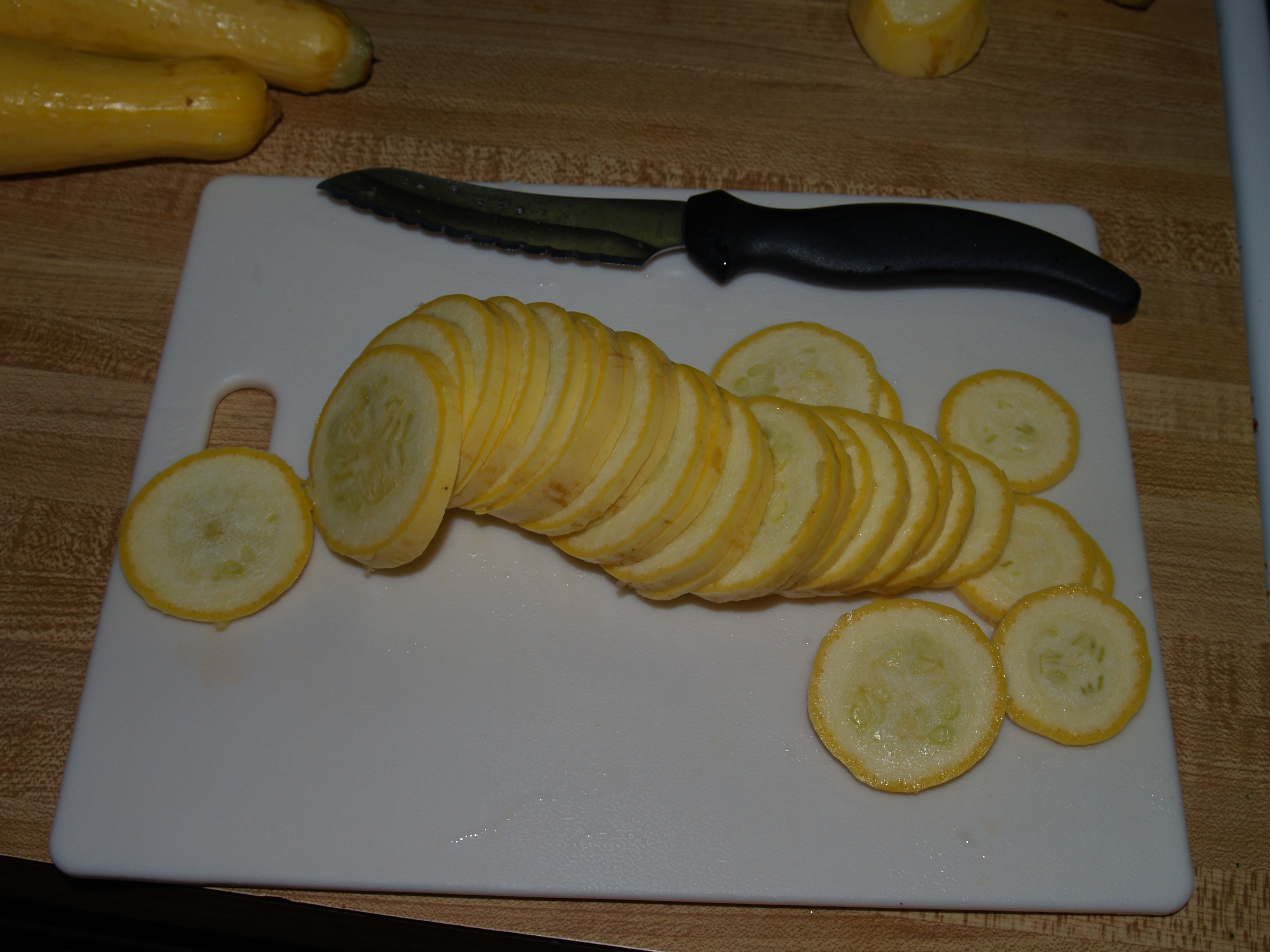 Saute' in the vegetable oil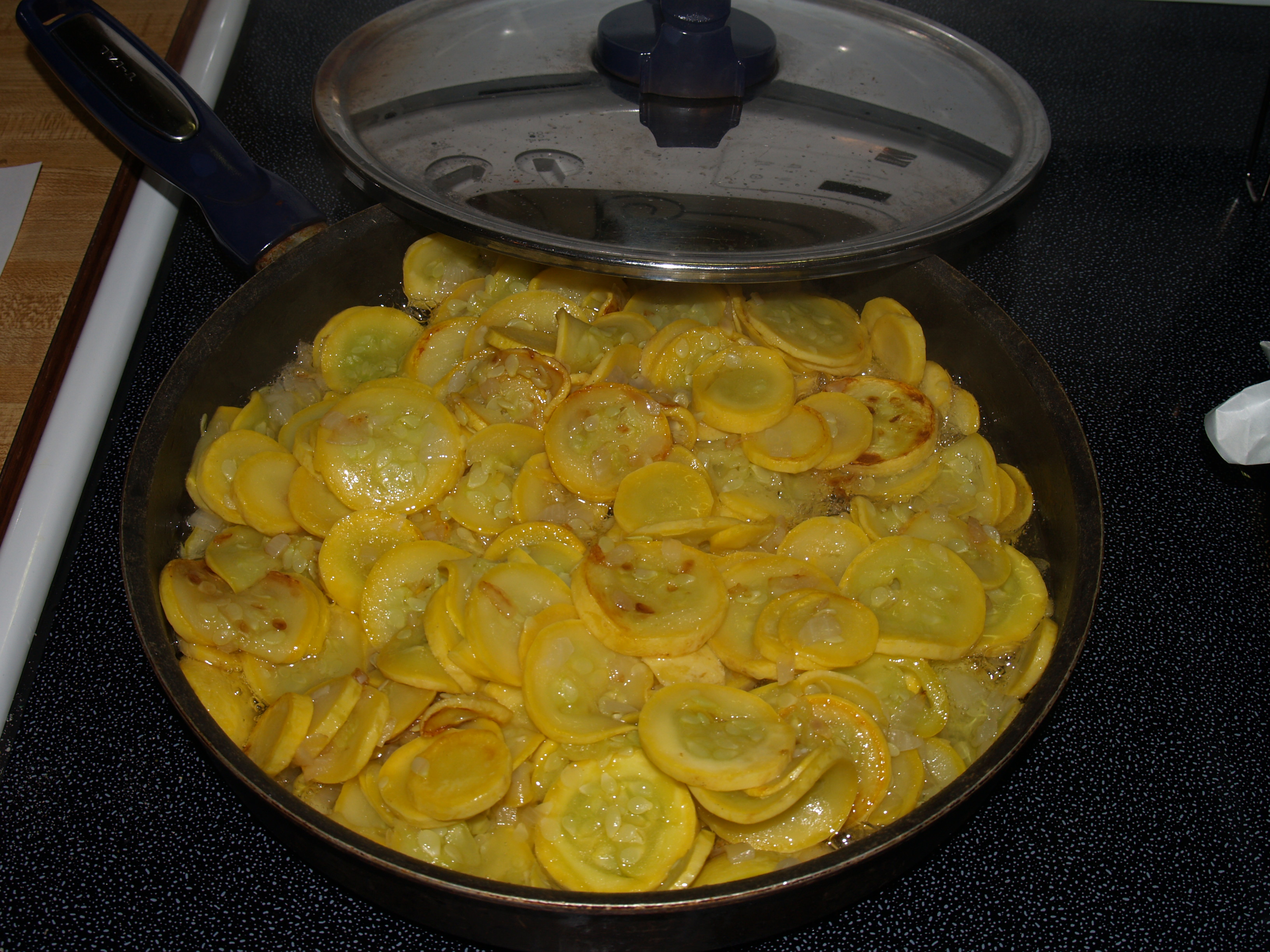 Then drain the oil from the squash like this: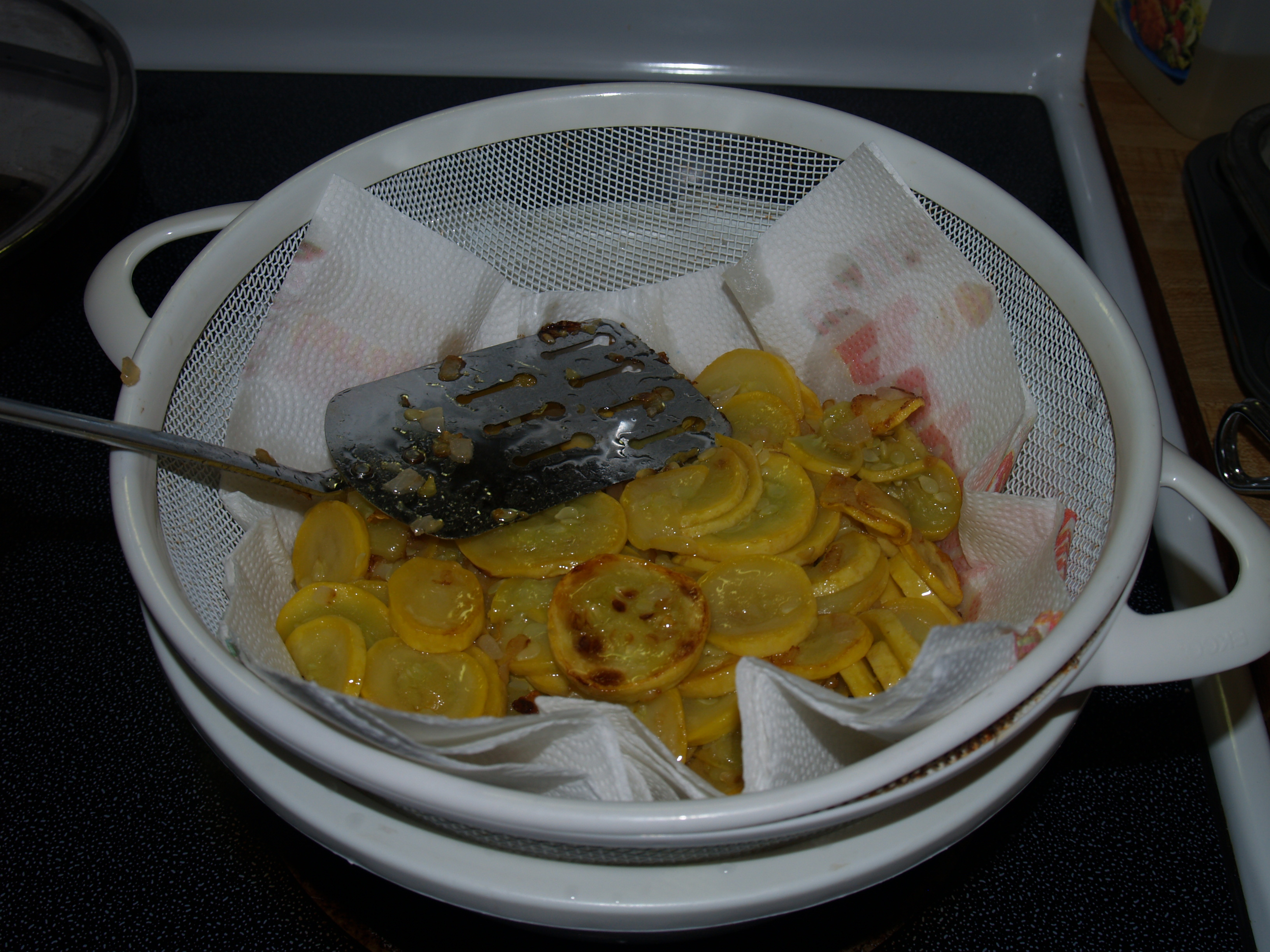 I recommend using Reynold's Wrap Pan Liner – because it rocks!!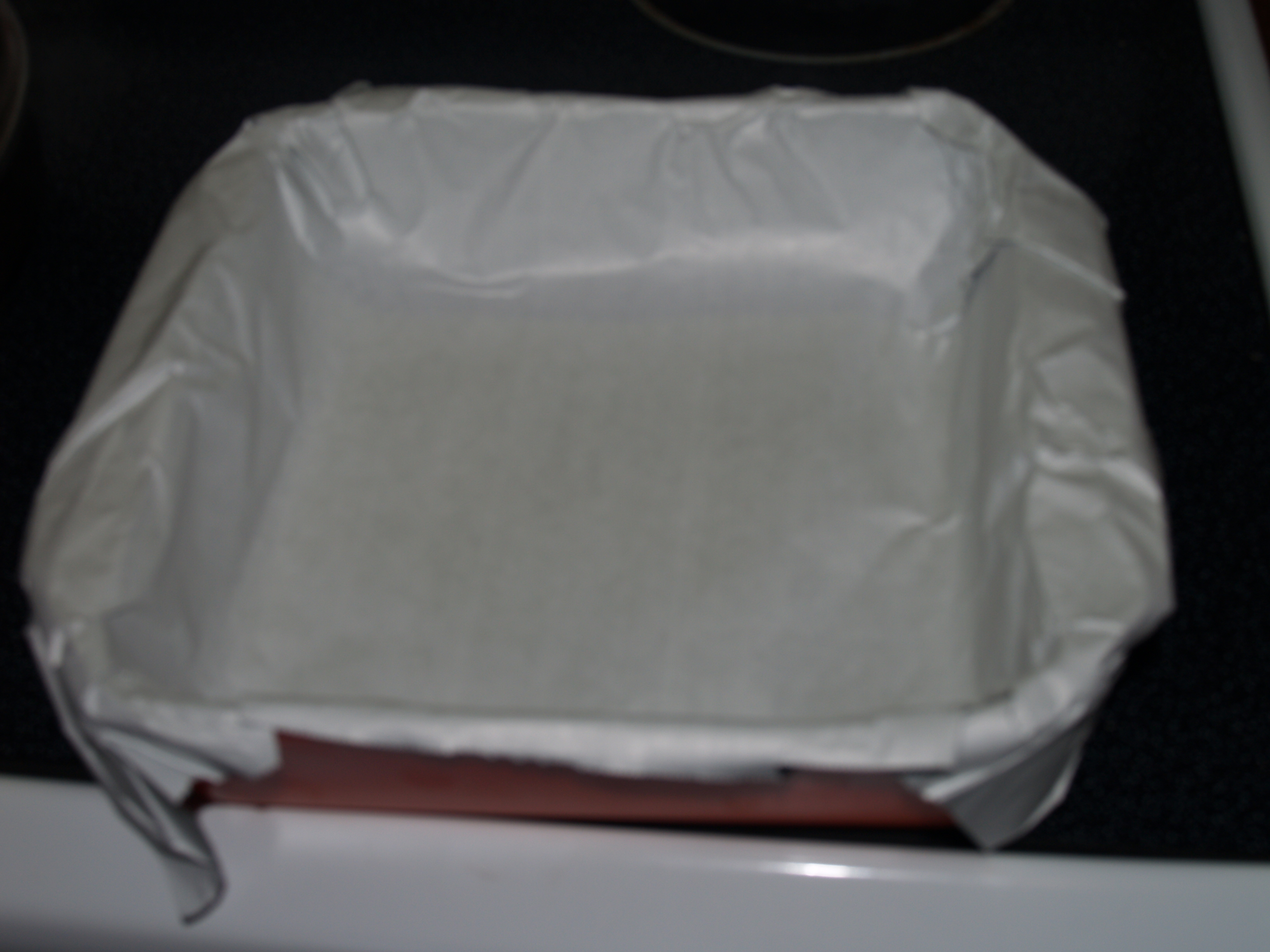 Fold the sour cream and cheese into the squash:
Top with crushed crackers: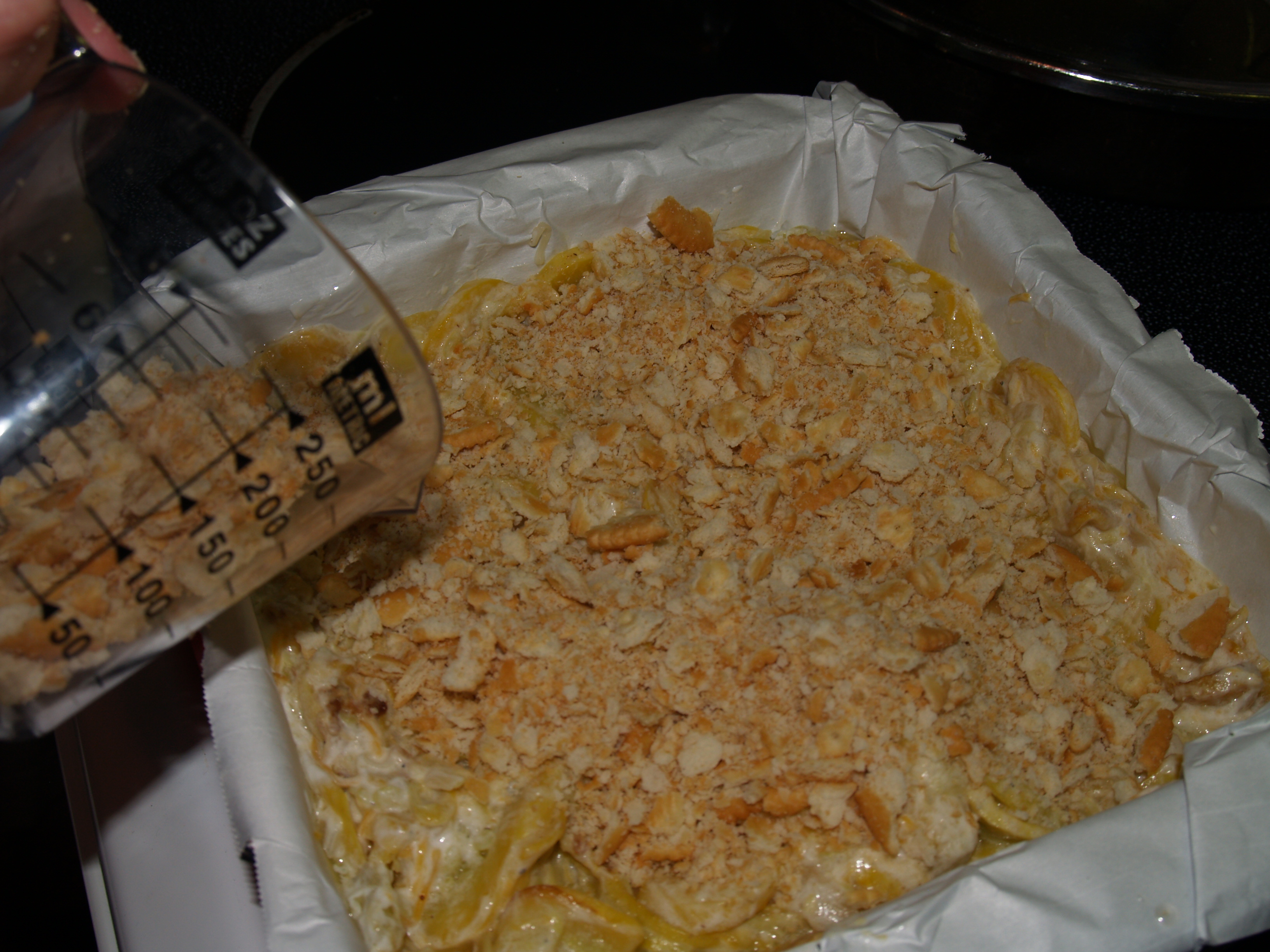 Bake at 350 degrees F for 24-30 minutes and it's done!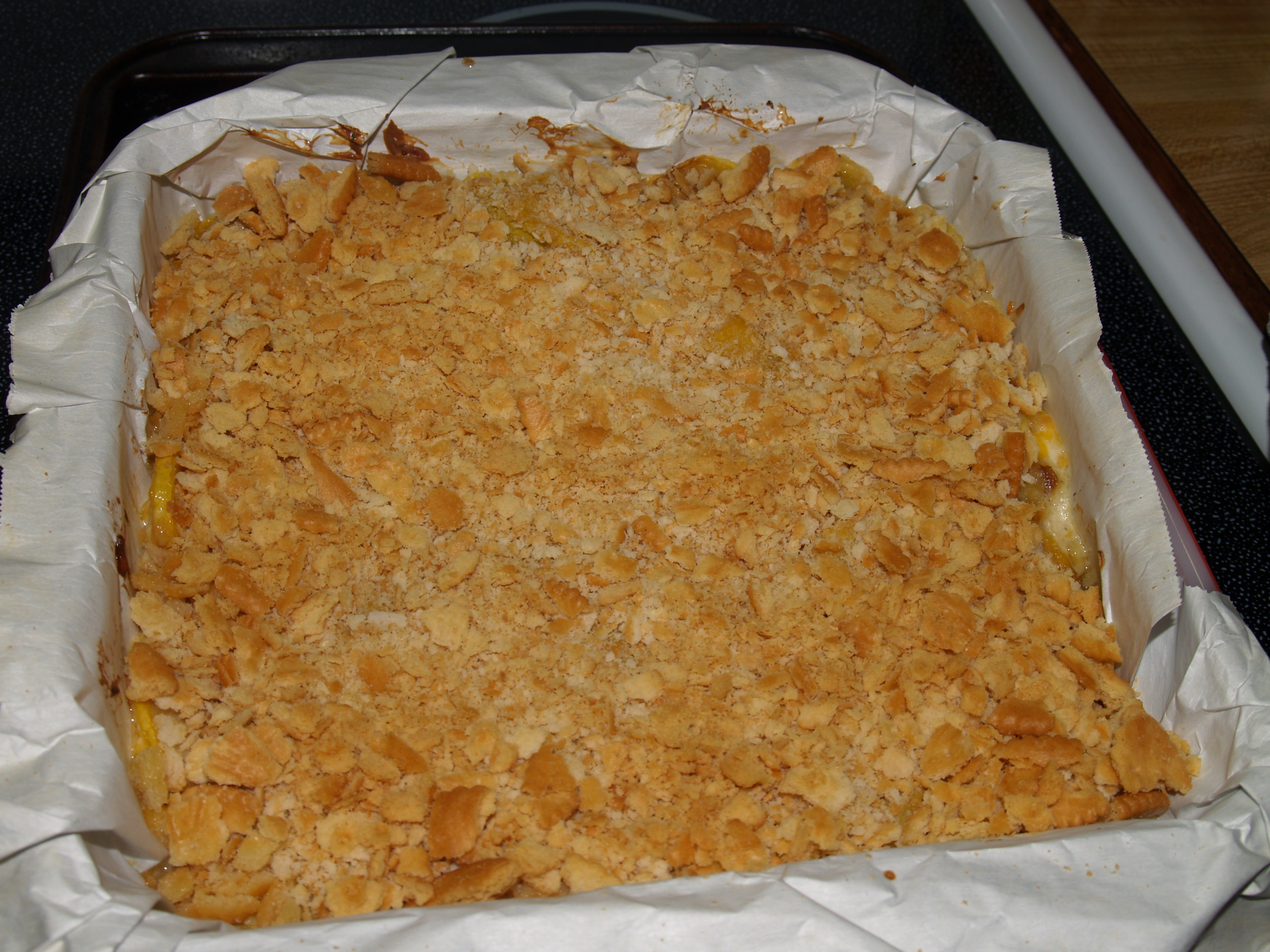 Enjoy!