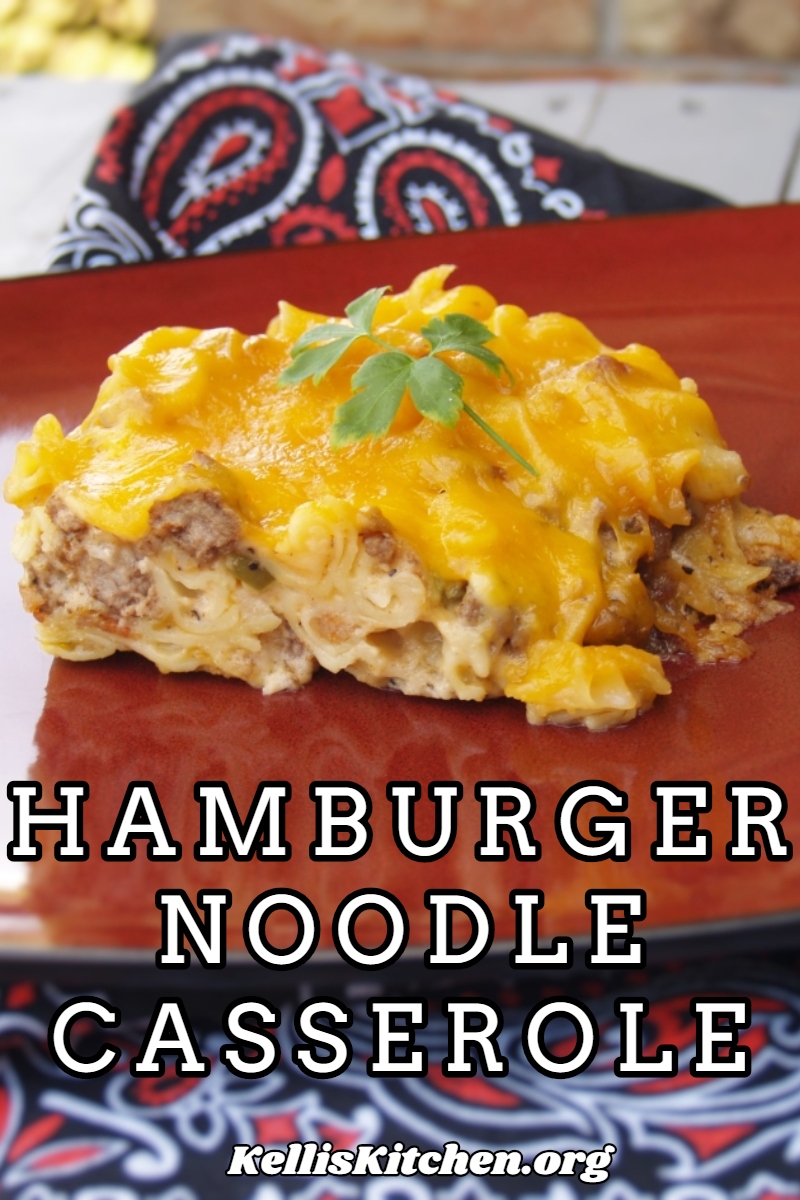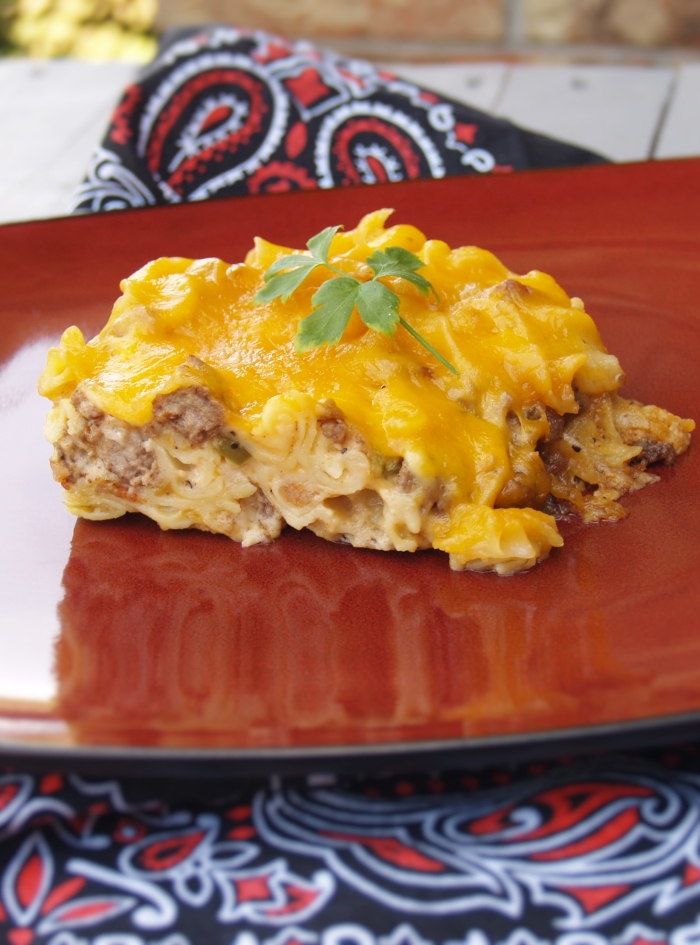 If you are like me, sometimes you thumb through old cookbooks looking for inspiration? That's how I came up with this Hamburger Noodle Casserole that can be spicy or not, depending on your taste. This recipe is so versatile and easy I am sure you will love it too.
First, let me tell you about a secret that I could not keep. Back in the spring, I saw an article on Face Book about how you could buy Lisa Frank apparel. Lisa Frank was very popular when my daughter was young – she had notebooks and stickers – so I thought I would buy her a cool sweatshirt for Christmas. I had forgotten how bright and colorful all the little animals were! By the time the shirt arrived, I knew that my daughter would never wear anything that bold and bright so………without wanting to waste the $75 I paid for the shirt, I began to rethink what I could do with it. After thinking I could make it myself – THAT was stupid – I found a lady who lives only about 35 miles from me who was more than willing to take on the job. So……….from a sweatshirt and a purple corduroy ottoman cover (yes, an ottoman cover we purchased for 50 cents at a yard sale) Ann, the power behind Norton Crafts made this fabulous bag that my daughter can take to the grocery store or on outings with my grandson. In fact, she already has, which leads me back to my first statement about keeping a secret – when it arrived it was so beautiful, I just couldn't wait so I gave it to her right away.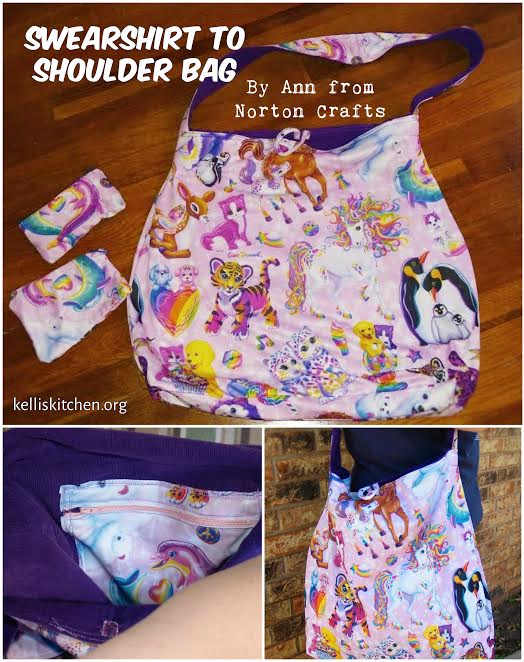 Anyway, on to this great and tasty recipe!
Hamburger Noodle Casserole
Ingredients:
10 Slices Bacon – cooked, crumbled and set aside
1 Small Onion – chopped
2 Cloves Garlic – minced
1 Tablespoon Butter
2 Tablespoons Flour
1 Cup Chicken Broth
1 Cup Heavy Cream
1 eight ounce Block of Cream Cheese – cut into small pieces
2 Cups shredded Cheese – Colby or Cheddar is best
2 Tablespoons Jalapeno peppers – chopped (this is optional)
1 Pound Hamburger Meat – cooked and drained
3 Cups Wide Egg Noodles – cooked according to directions on package
Directions:
Using the bacon grease left in pan after frying the bacon, add the onion and garlic and cook until soft.
Add the flour and butter, stirring constantly to make a roux.
After the "white" from the flour is gone, add in the broth and cream, stirring the entire time.
Once incorporated add in the cream cheese , still stirring.
When the cream cheese has melted, take the pan off the stove and add in 1 cup of the cheese mixing it in.
Add in the hamburger, noodles, some of the bacon and the Jalapeno peppers if you are using those. Mix well.
Scoop it into a greased 9×9 baking dish then cover with foil and bake in a preheated 350F oven for 30 minutes.
Pull it out and take the foil off. Add the last cup of cheese on top and return to the stove for 10 more minutes or until the cheese is melted and bubbly.
Once you bring it out, sprinkle the remaining bacon on top and let it rest for about 15 minutes before you dig in! Enjoy!