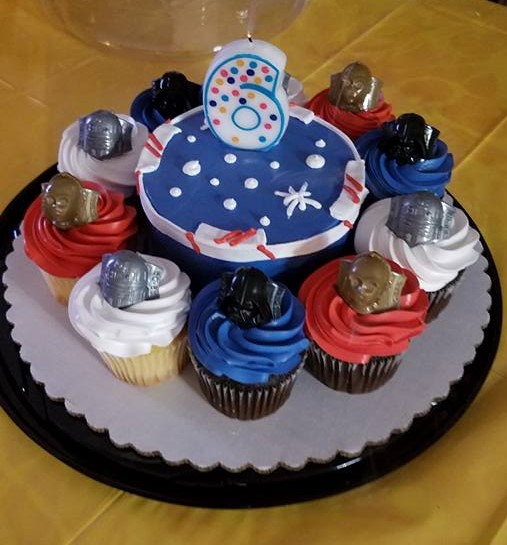 Rocket just celebrated his 6th birthday. This year's big birthday party was held at Top Girl's new house. Rocket was excited for a visit from his great grandma and grandpa and of course for presents! And doesn't every little boy love a Star Wars Theme for their party?
Top Girl had decided to put together a light lunch since her grandparents were traveling from across the state to join us. Since we would have some vegetarian guests, the spread would need to be accommodating. Top Girl tossed around all sorts of ideas, but she landed on a Baked Potato Bar and it was a hit. It was a snap to put together and gave our guests plenty of satisfying options for not much money.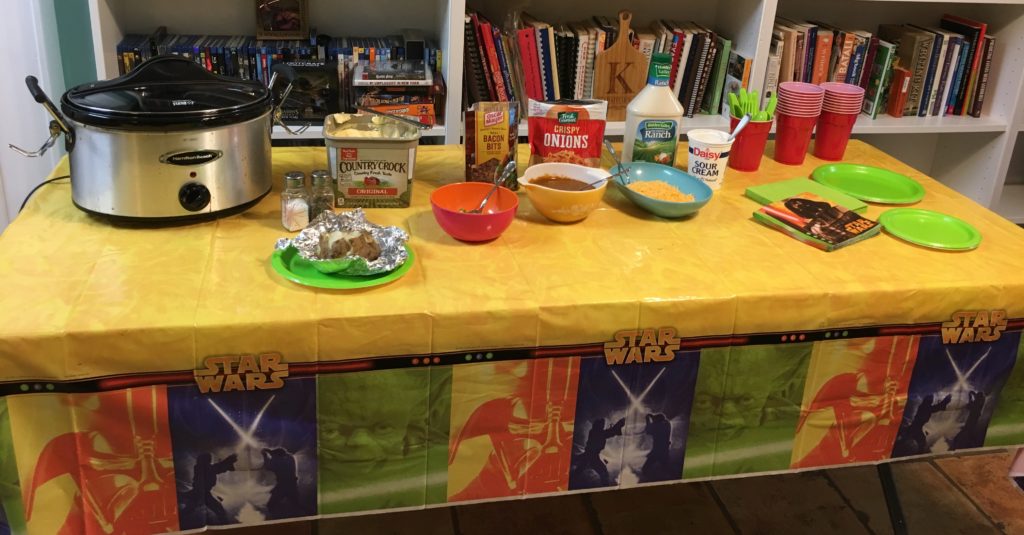 Baked Potatoes
Ingredients
Russet Potatoes Washed
Salt
Butter
Foil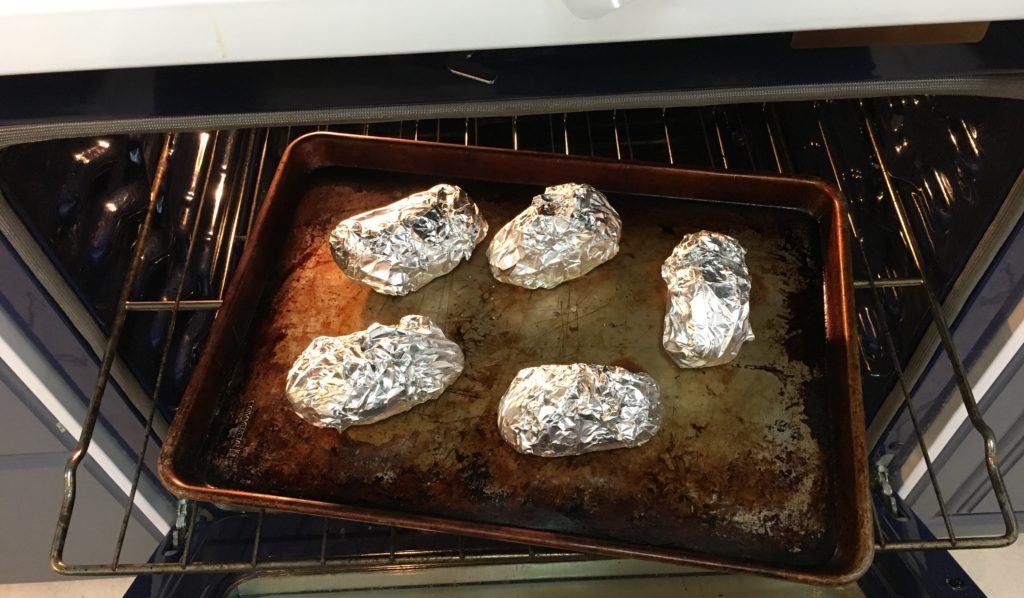 Directions
Preheat oven to 375 degrees.
Poke holes in each potato with a fork on all sides. On a square of foil sprinkle the potato with salt and place a pat of butter on one side of the potato and wrap it in the foil. Do this to each potato and place on a baking sheet. Bake the potatoes for about an hour (a little longer for larger potatoes). For the baked potato bar, place the baked potatoes in a heated crockpot to keep them warm.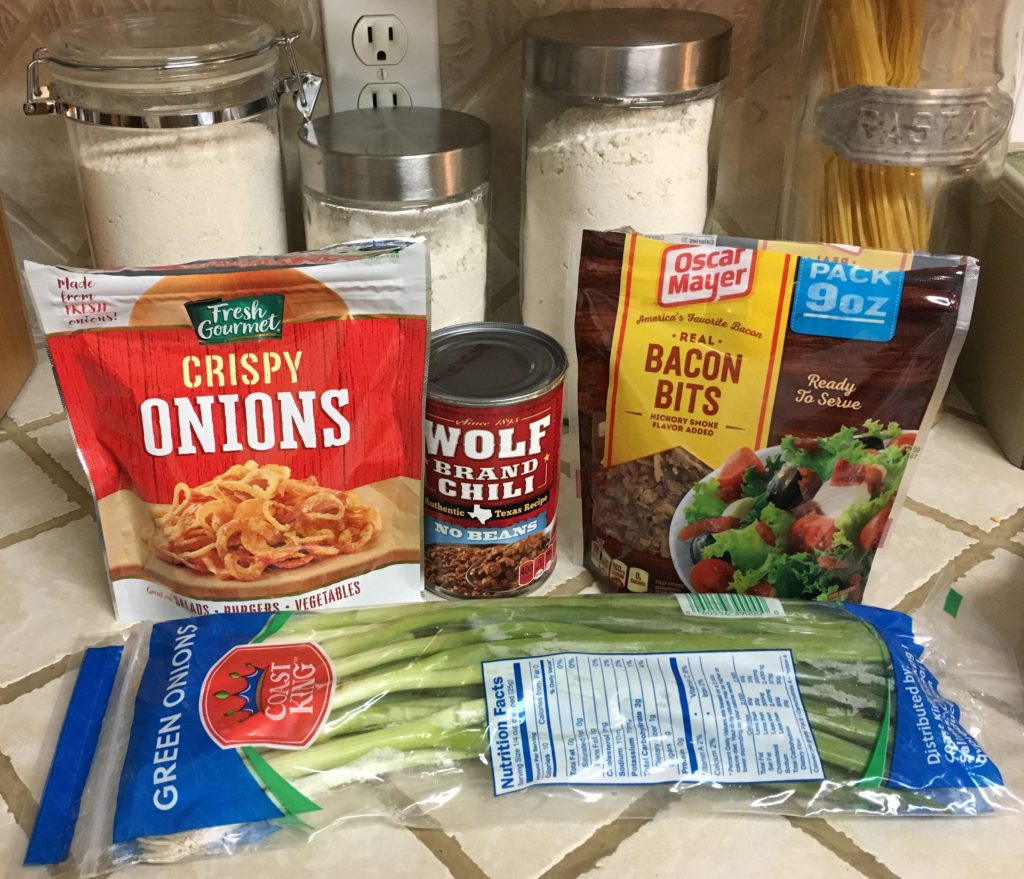 Baked Potato Bar
Ingredients
Butter
Salt and Pepper
Shredded Cheese
Green Onions, diced
1 Can of Chili, heated
Crispy Onions
Bacon Bits
Sour Cream
Ranch Dressing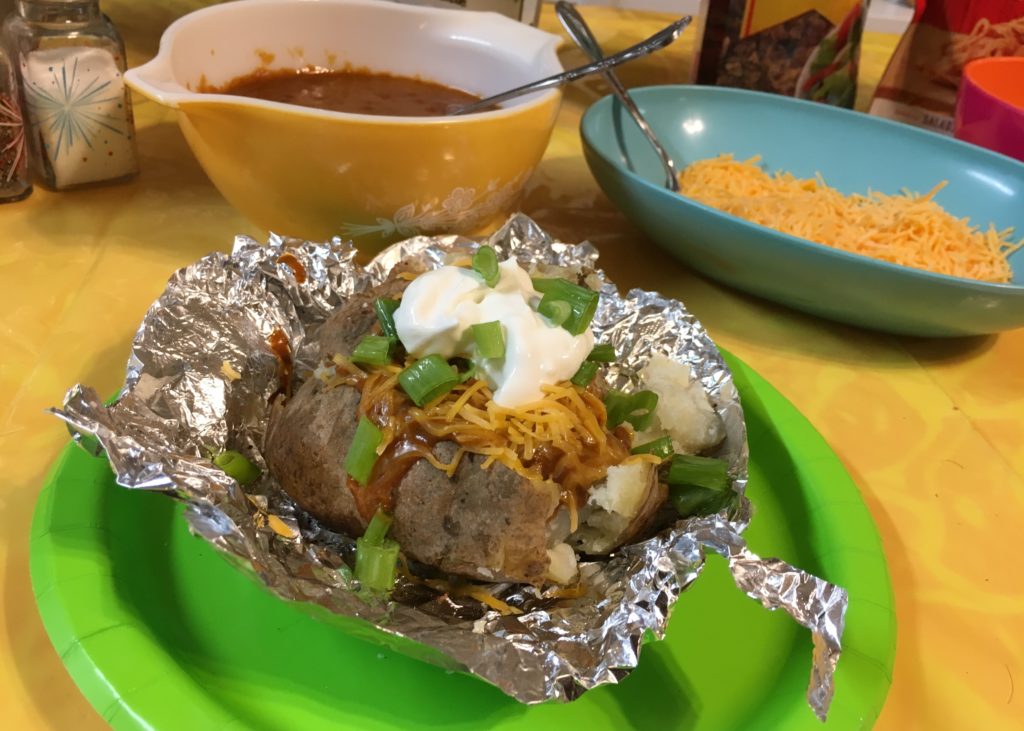 Directions
Prepare and place all ingredients in serving dishes with serving utensils. All ingredients are optional. Add what you like and leave out what you don't. Place them on a table and have everyone serve themselves, buffet style.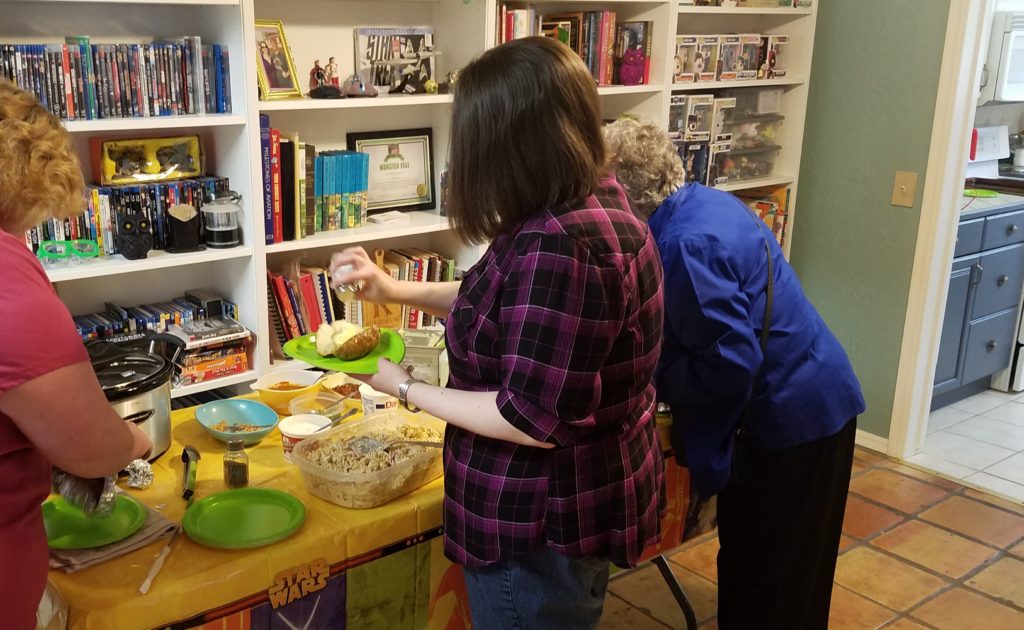 Other additions to your Baked Potato Bar might be a relish tray with olives and pickles, a cheese tray, and a Pasta Salad. We served The Ultimate Macaroni Salad.
Rocket had a blast at his birthday party and so did all of the Grandparents and great grandparents. We were all exhausted from putting on a big house party but everyone had a wonderful time.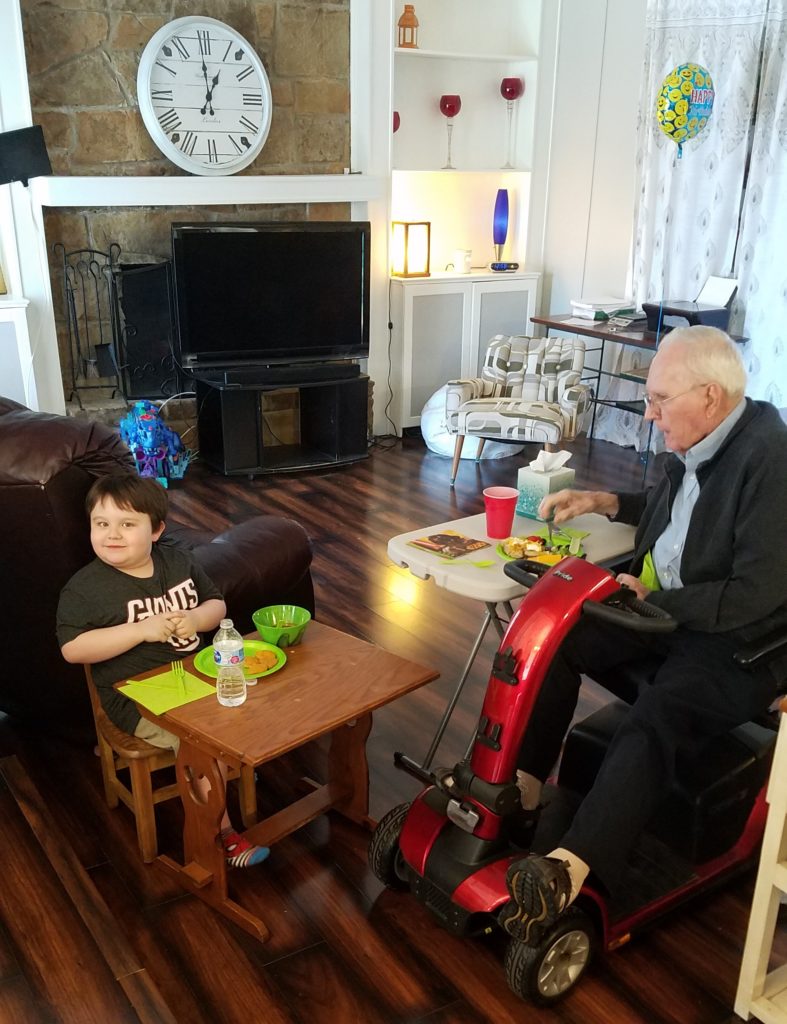 While everyone else enjoyed the baked potatoes and macaroni salad, Rocket had his absolute favorite, chicken nuggets and chili. He set up his little table next to great grandpa so they could eat together.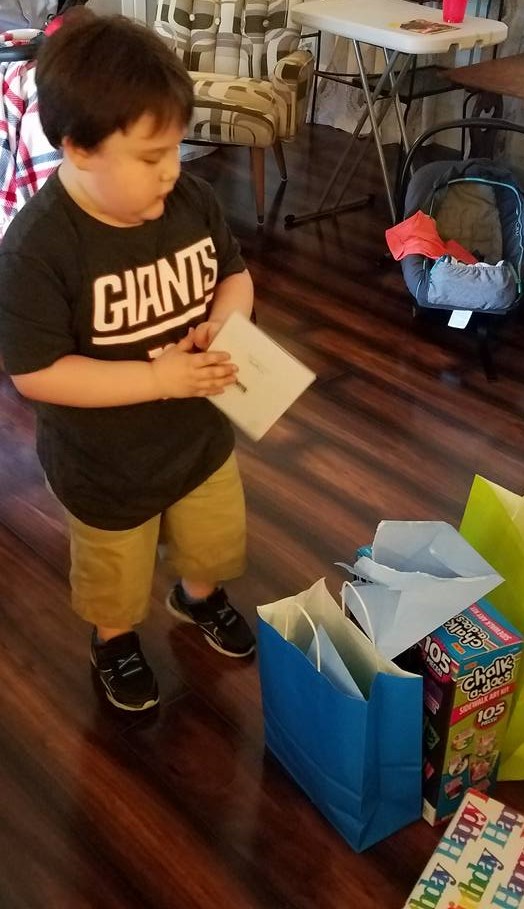 Rocket's big present, this year, is a trip to Great Wolf Lodge. It's his absolute favorite place to go with his mom and dad. He was so excited!
The birthday party was a success and so was the baked potato bar. Next time you are looking to throw a party give this low effort spread a try.