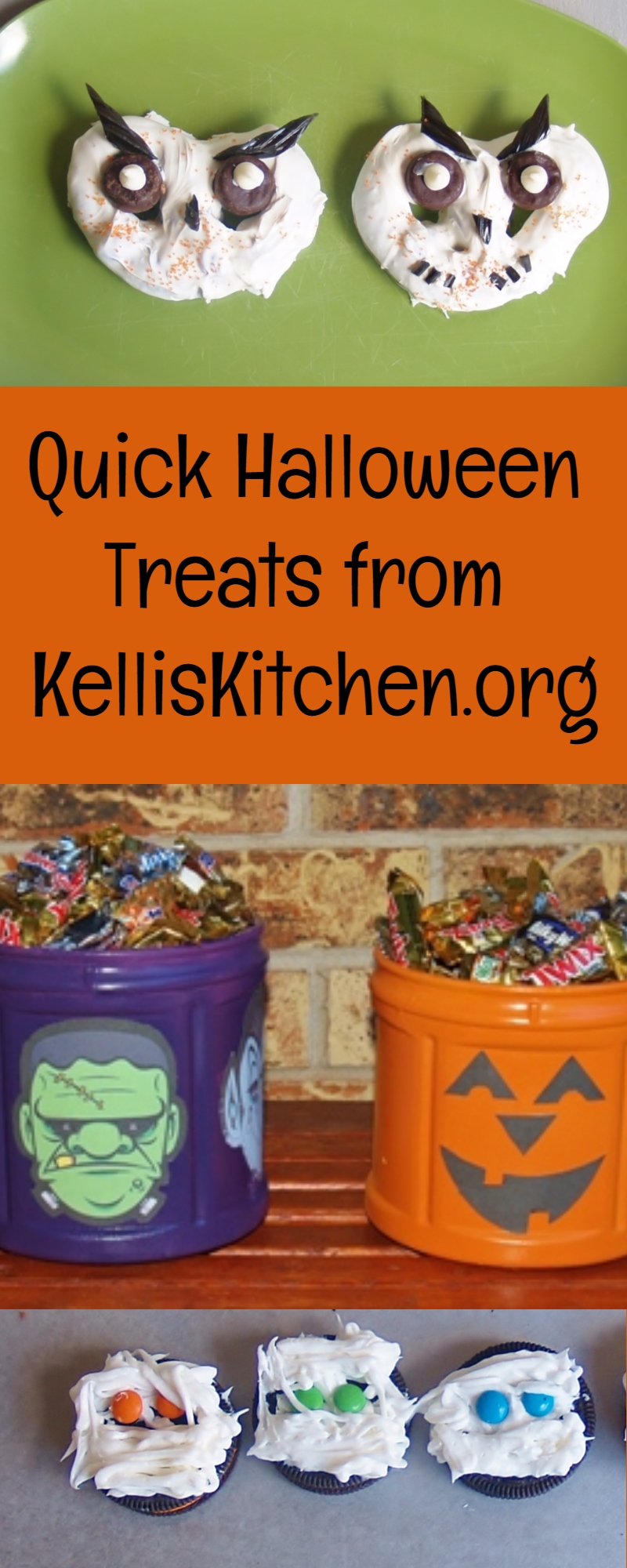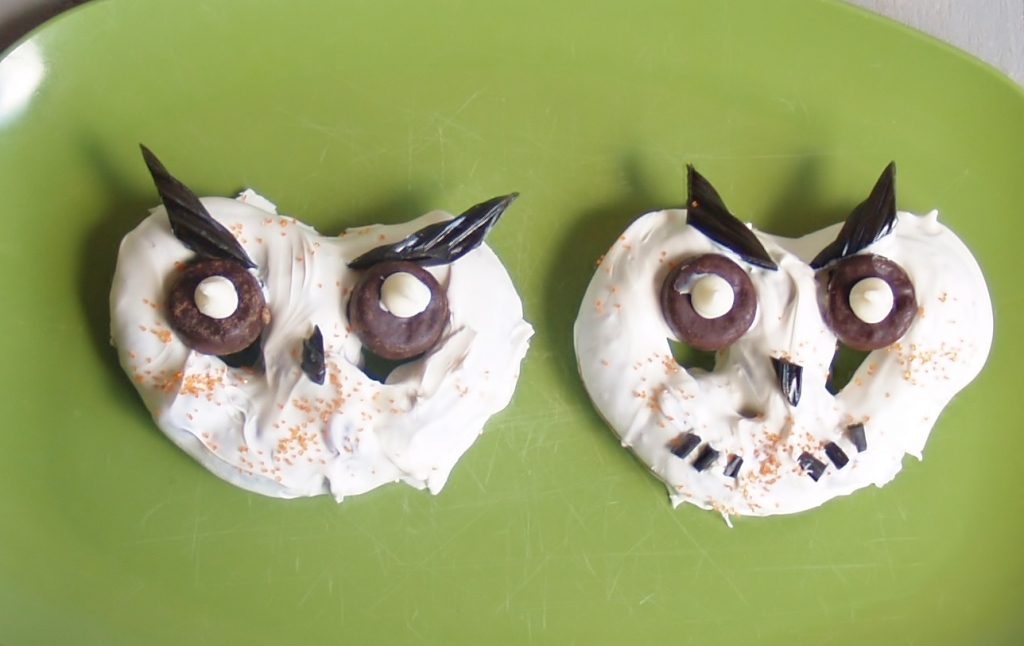 While none of my recipes look professional, some look moreso than others. Today's treats look far less than professional but honestly – they look perfect to me because Rocket did them! He is not yet 2 1/2 years old so they are pretty stellar if you ask me. The Owls – Mr. Picky Eater says they look like skulls – are made from:
Owls
a box of Snyder's pretzels
candy melt
mini Yorks peppermint patties
white chocolate chips
sprinkles
licorice.
Just dip those pretzels in melted candy melt, sprinkles, then put the "eyes" on and cut the licorice to resemble eye-brows, a nose, and feet. The hardest part for Rocket was dipping the pretzels in the candy melt.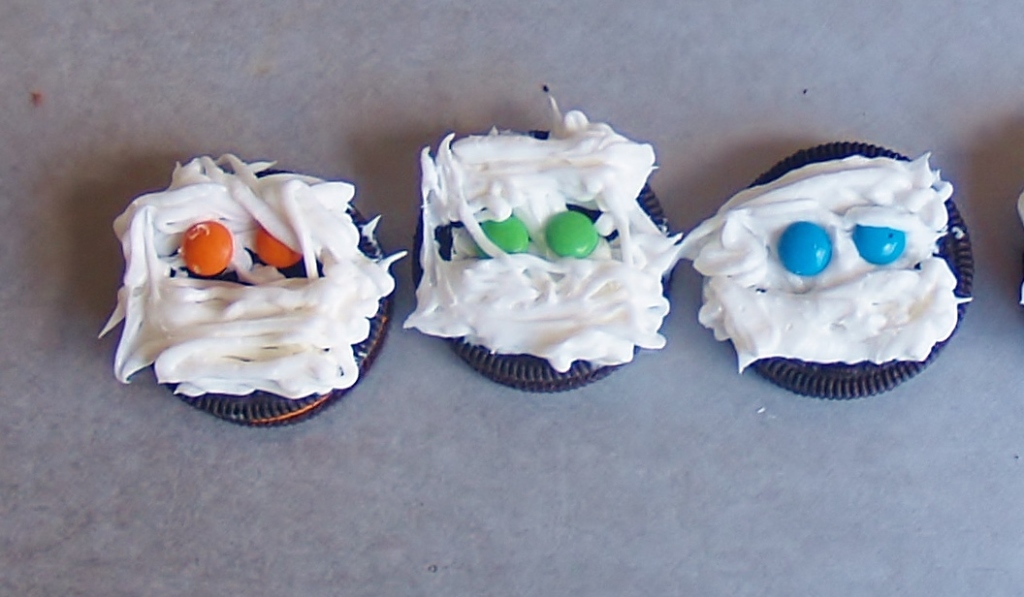 The Oreo mummies took less effort.
Oreo mummies
Oreos
a package of mini M&Ms
a can of white frosting
Put the frosting in a plastic baggy and ice the Oreo to look like bandages then put two matching M&Ms for eyes and you are done.
Quick and easy!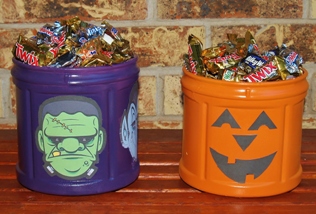 Now, we need something to put those Halloween treats in – like my Folger's Coffee Tub from last year – paint and free printables glued on and you are done!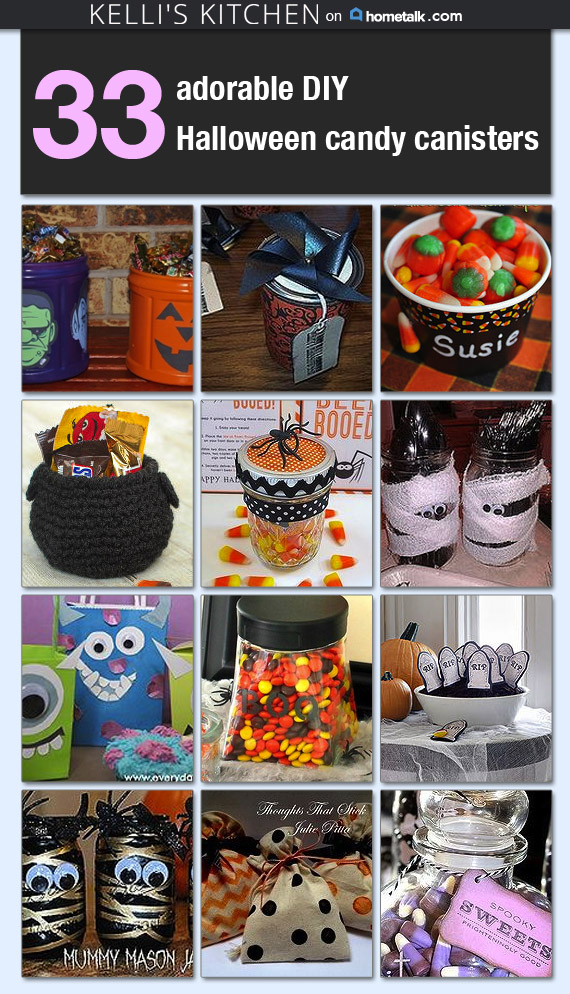 I was looking for a new project for treat containers the other day and it turned into an entire Halloween Candy Canister board on my Hometalk page. I thought I would share it with you here in case you were looking for some of the same things. It's like a Roundup!
Just click on the board and it will take you to it and you can pin any you like to your own Hometalk board or even a Pinterest board.
What interesting Halloween treats are you going to make this year?