Today, it is snowing in Oklahoma and many people are home. It is the perfect day for making jam or marmalade! Tis' the season for citrus fruits so a quick trip to the store will garner you a bag full for a fairly small amount of money. If you keep jars, lids, sugar, and pectin hanging around in the pantry at all times, you are just a fruit purchase away from homemade goodness!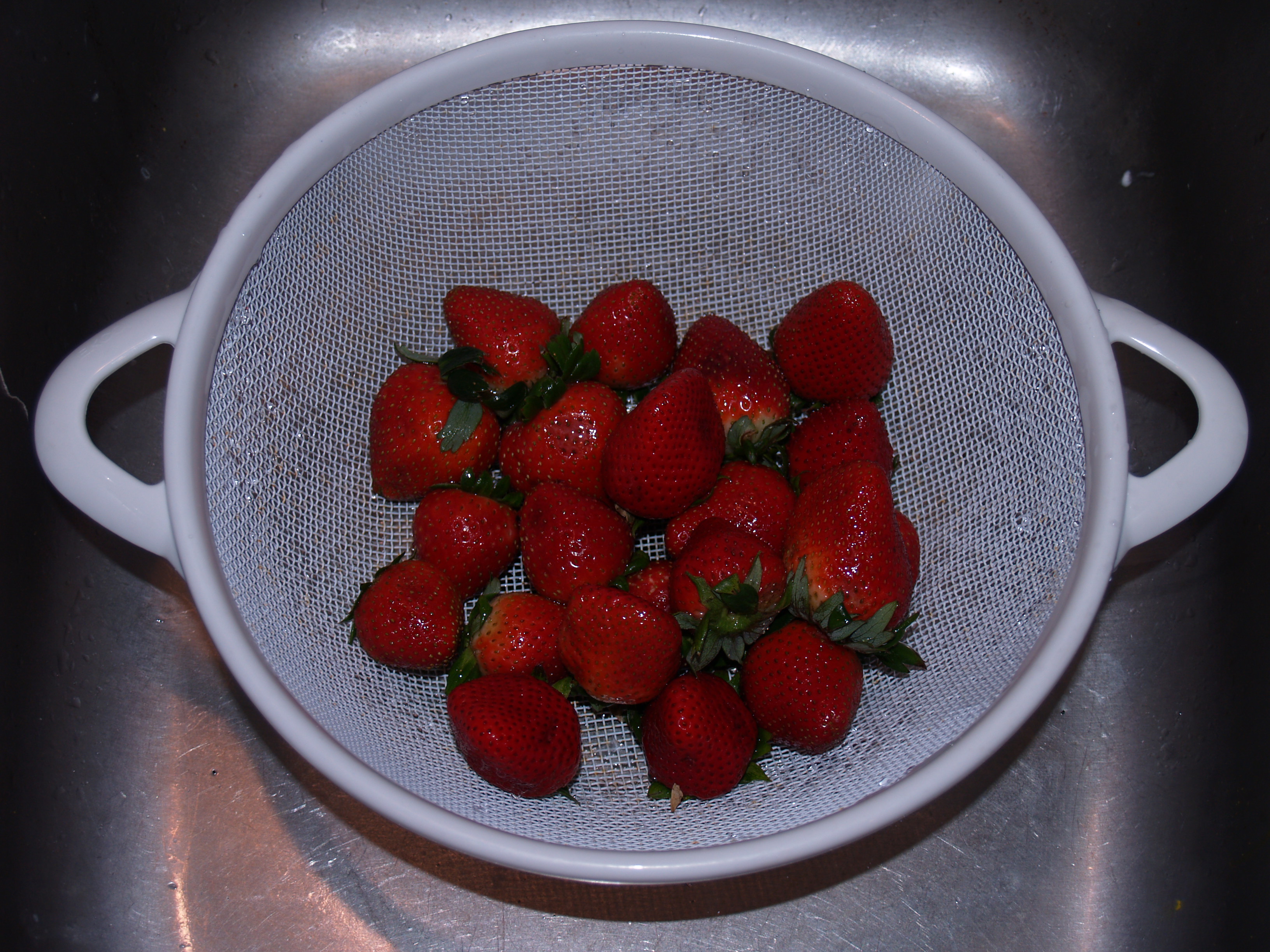 During the summer, especially the months of June, July, and August, so many fruits and vegetables are coming in at the same time you hardly have enough time to breathe, much less prepare and can them all during a single weekend. My nana, whom I learned all canning basics from, always taught me that a freezer is a canner's best friend. That is of course unless you live in an apartment and have freezer space the size of an ice-cube tray! If you do, this article will not help you. However, if you have a freezer just the size of the top of your fridge, I can show you tricks to spread out your canning.
Say it is late June and you live in Zone 7 like me. You've got apricots, blackberries, plums, tomatoes, and peppers coming in at the same time. You go to the farmer's market and spend $50 on all those items……….what do you do now?
First, you simmer the apricots, blackberries, and plums separately. Pour off and measure out the juice of each, using a cheese cloth and fine mesh strainer for each pour. Using a measuring cup, measure out each cup of juice in a bowl. If you have less than one cup of juice at the end of your juice measurement, pour it into a glass for later use if you needed. Let bowl of juice cool completely then pour into a sturdy gallon freezer bag and mark the kind and amount (in cups) on the front. Please don't think you will remember what fruit and how much, you won't.
Second, run the fruit through the food mill and measure out by cups. If you come up with say, 1/2 cup of fruit at the end, add the left over juice to make a full cup measure. Let cool completely and pour in a different sturdy freezer bag. squeeze out all the air and zip it closed.
Lay all bags flat in the freezer floor stacking as you go. Always mark what fruit it is, if it is juice for jelly or fruit for jam and how many cups are in each bag.
Then peel and prepare the tomatoes and peppers preparing them for whatever it is you are making…..can as usual………..and you are done!
Then, on a weekend when nothing looks good at the farmer's market or grocery store OR in the dead of winter when it is too cold to get out, like today, you can thaw out your fruit or juice and make jelly and/or jam to your heart's content!
I'm sure there are those who think it is heresy not to pick your own and can it all on the same day, but as I've said a million times, "I'm domestically impaired but I love practice the retro kitchen arts!" So, I'm not perfect or perfectly "green"…….I never was!