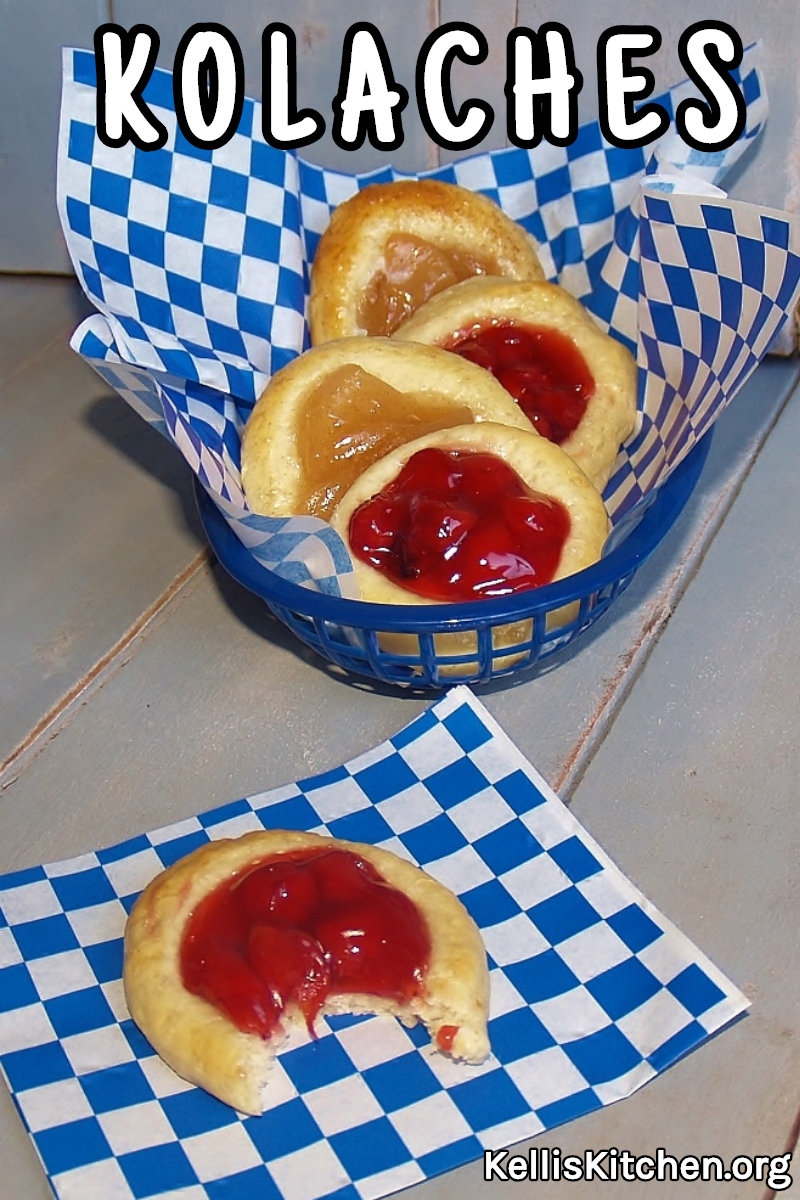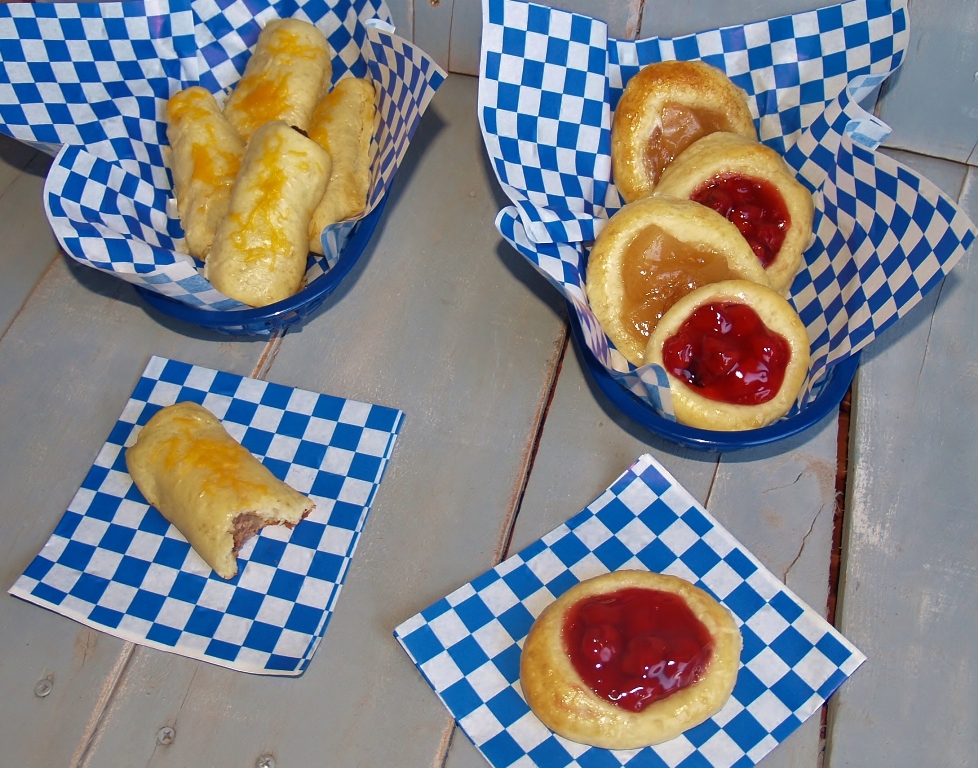 This weekend will be the annual Czech Festival in Yukon, Oklahoma. Yukon is about 30 miles from here and I have been there many times to visit family but never to the festival. I read there are about 2,500 dozen kolaches baked for the festival. The entire weekend is spent celebrating the Czech heritage by those in the community carrying on the traditions of their ancestry. One of those is a former co-worker named Bonnie. She is a proud mother and grandmother managing an office of sometimes unruly Nursing Home Ombudsmen. I met her10 years ago when I first transferred to Aging Services Division. During those first few months we had some kind of Potluck where Bonnie brought her famous Kolaches. They were, without a doubt, the best pastry I had ever eaten. I asked her for the recipe and she started reeling off "a little of this and a little of that" none of which I understood so I asked her to write it down. Eventually she did and I promptly brought the recipe home and forgot about it. Bonnie retired, then came back as a contract worker and sadly, while she was attending a conference she had a stroke. She never returned but I hope she is doing well.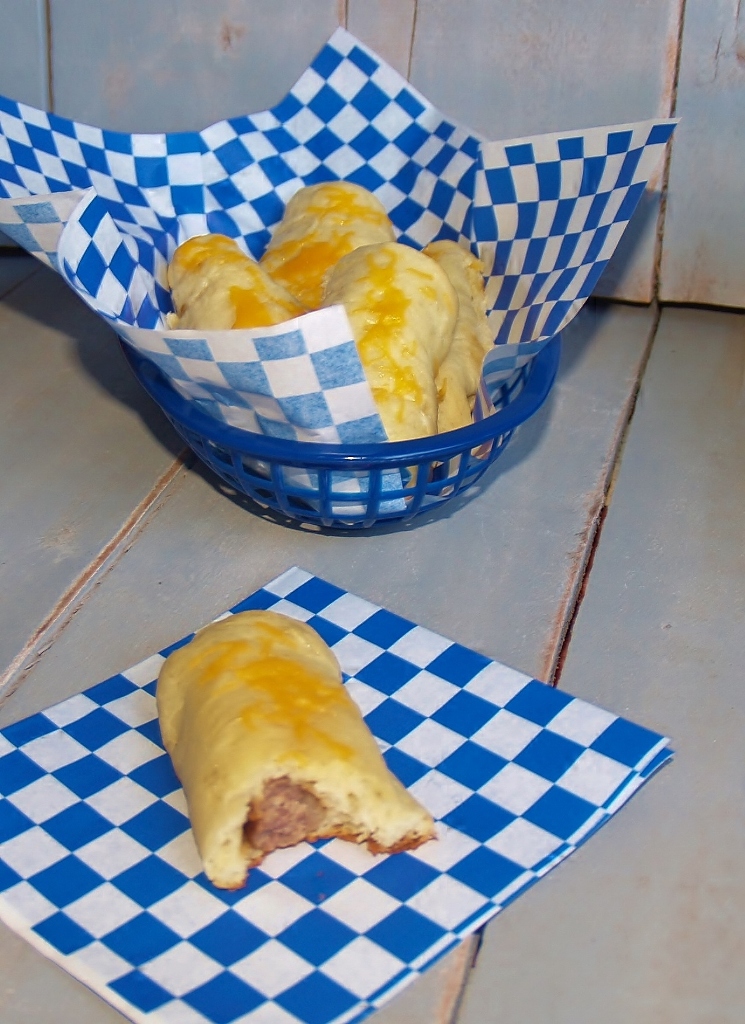 The funny thing about having a very quick and curious grandson is that some things disappear never to be seen again and then one day he comes running into the room holding a folder you don't even remember having. Inside, lo and behold, is the handwritten recipe for Bonnie's Kolaches. I have some friends who are looking at the pictures and saying to themselves, "those don't LOOK like Bonnie's kolaches" – no, they don't because I tried to make them look fancy like she did and it didn't work so this is how they look. They do however taste like Bonnie's – thank goodness. I warn you, this recipe is a bit time consuming but let me just say: It is totally worth it!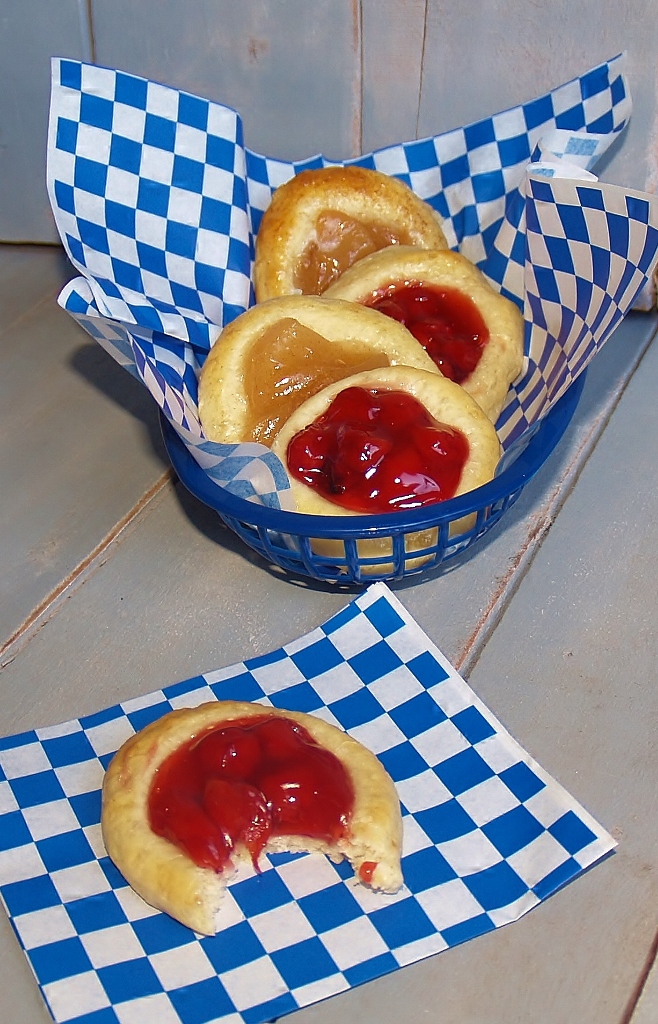 Ingredients:
½ oz. Active Dry Yeast
½ Cup sugar, divided
2 Cups warm milk – (110 – 115F)
5 to 6 Cups Flour, Divided
4 Egg yolks
½ teaspoon salt
¼ Cup butter, softened
2 cans pie filling – I used cherry and apple
Directions:
In a small bowl, dissolve yeast, 1 Tablespoon sugar, and warm milk. Allow to sit 10 minutes.
In large bowl (I used stand mixer bowl), mix 2 cups flour, sugar, egg yolks, butter, salt, and yeast mixture.
Mix until smooth adding enough flour to make a stiff dough.
Continue to mix with dough hook or knead by hand on floured surface for 6-8 minutes.
Place dough in a greased bowl and turn once so all dough is oiled. Set in warm place, covered for 1 hour.
Punch down dough and allow to rise for another hour.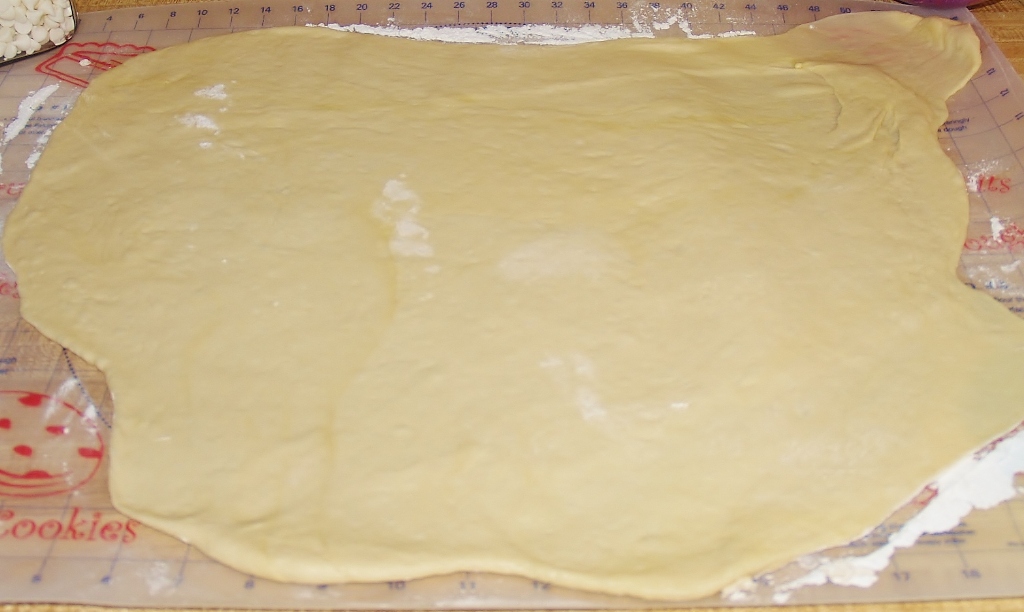 Turn dough out onto floured surface and roll dough out to ½ inch thick.
Using a 2 ½ inch round cutter or glass, cut rounds placing on greased baking sheets (I used parchment).
Cover and allow to rise again for about 45 minutes.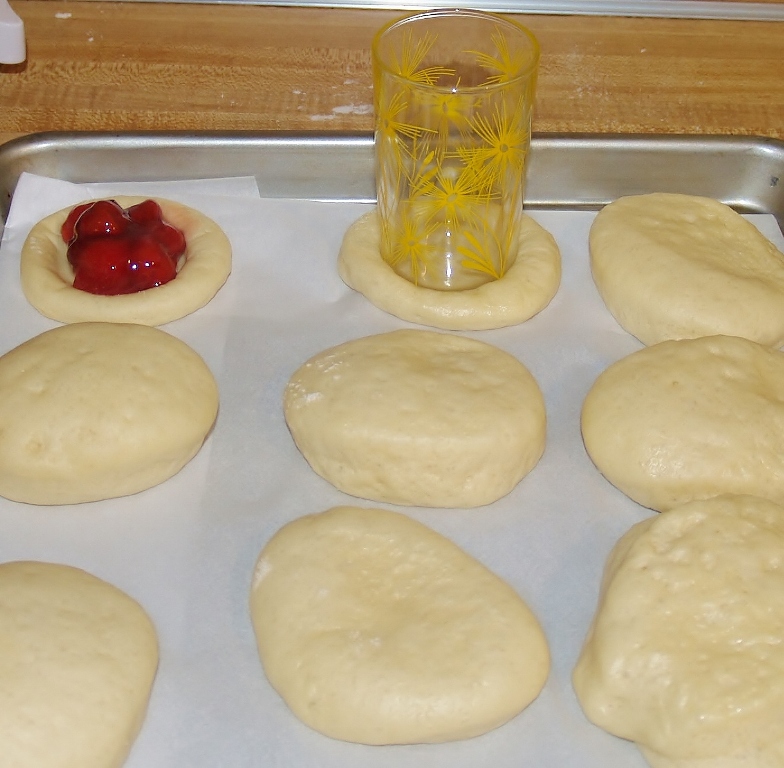 Using your fingers or a small juice glass bottom, firmly indent middle of each round and put 1 teaspoon of pie filling in.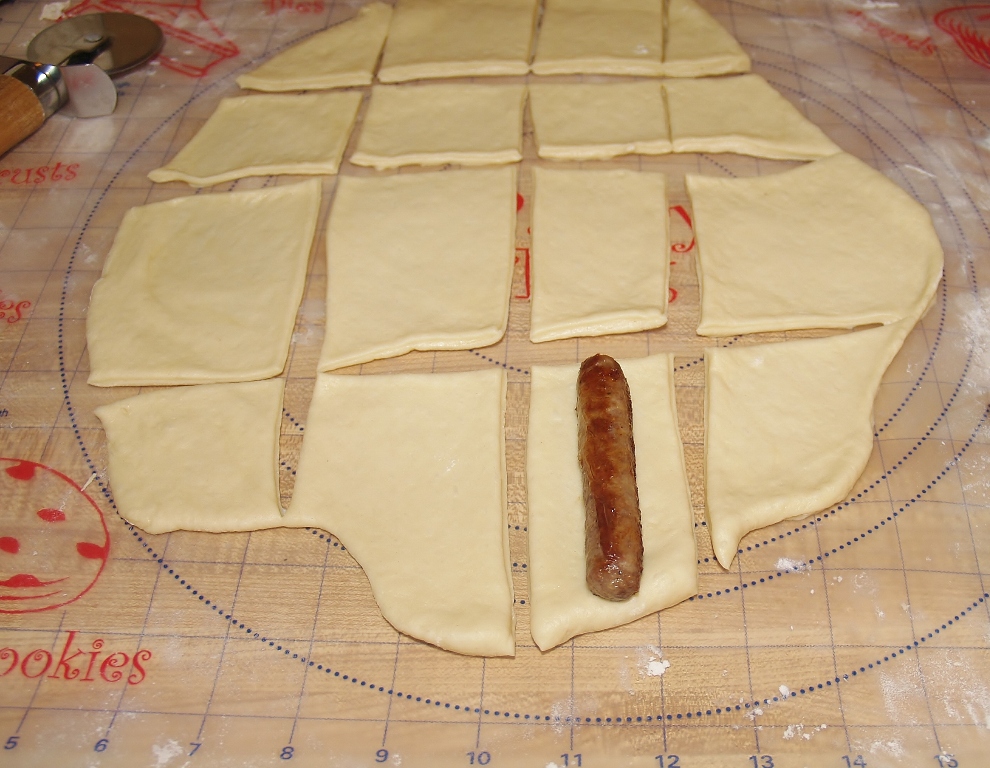 If making savory, roll out dough to same thickness then cut into 3 inch squares and roll cooked link sausages laying on sheet, allow to rise 45 minutes as well.
Preheat oven to 350F.
Uncover risen pastries and place in oven for 20 – 25 minutes or until golden around tops.
Allow to cool then place on wire racks for complete cooling.
The dough is tender – almost like potato bread or brioche. I will freeze the savory kolaches and plan to add mustard, cheese, and chopped peppers to the next batch. These will be a wonderful holiday treat!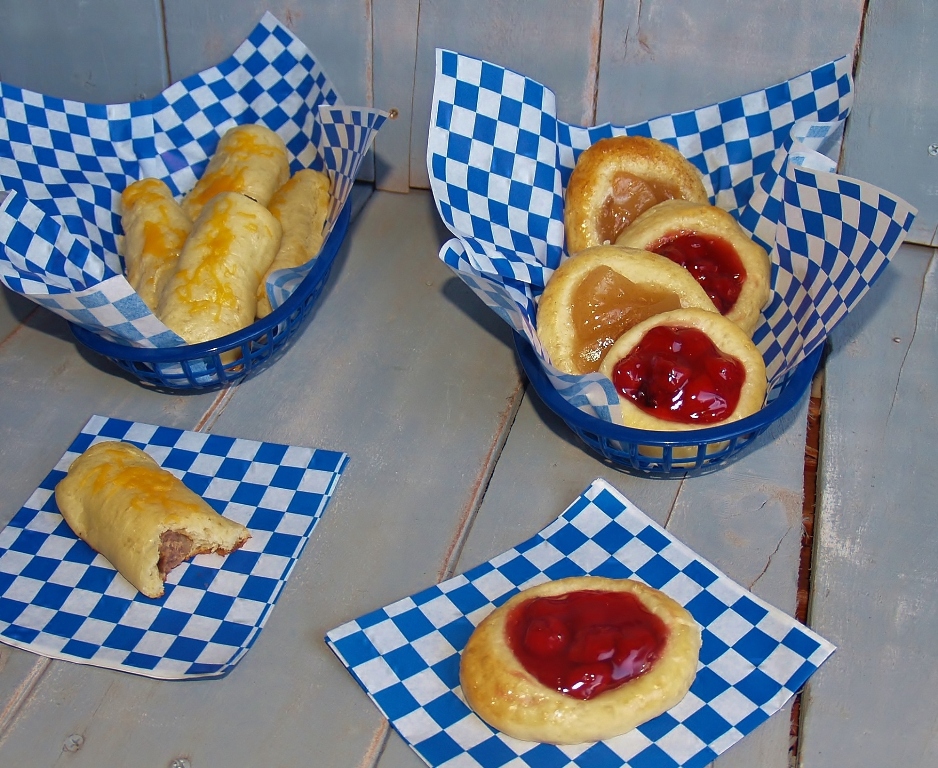 I'm linked up over at Weekend Potluck this weekend so why don't you come on over and check it out?