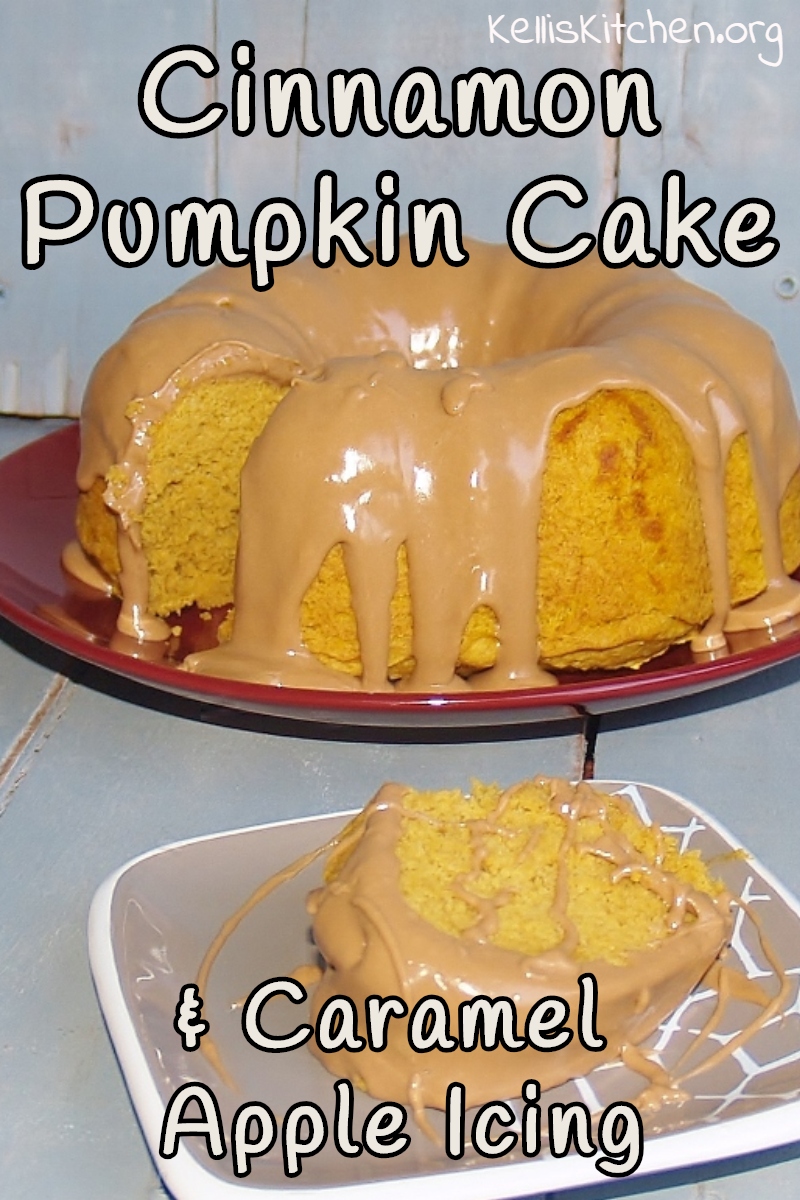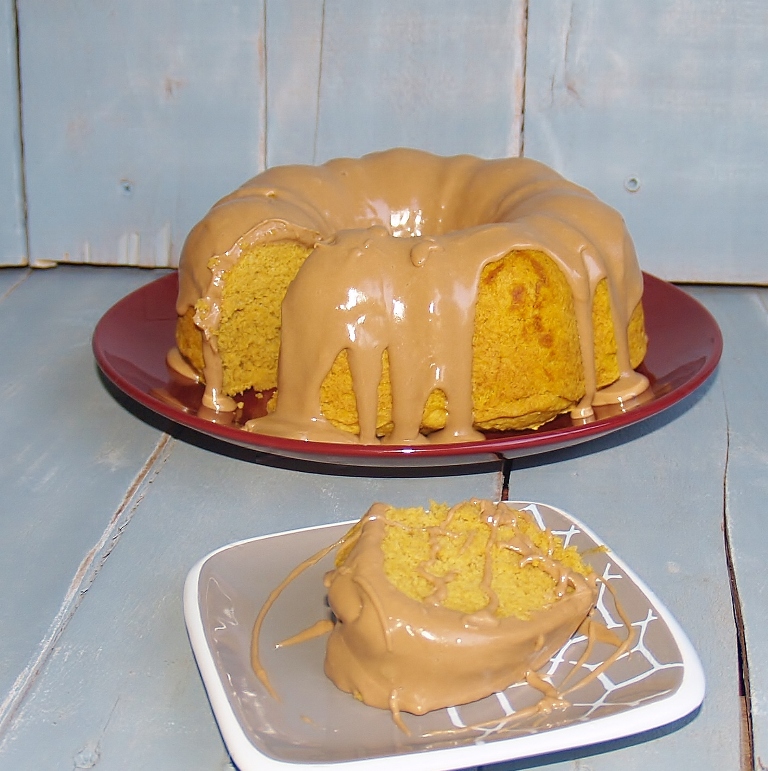 I know I just posted last night but this is so amazing I thought I would post now so you could plan on making this for Thanksgiving and the sooner you plan, the better! Happy Sunday Night!
In the last couple of years about this time you see 2 ingredient and 3 ingredient cakes made with a can of pumpkin pop up all over Pinterest. First time I saw it, I didn't think it sounded good. It took a couple of years to find the right combination – at least for me – to come up with a tasty cake…………but it was so worth the wait! I know y'all are going to love this too.
Cinnamon Pumpkin Cake with Caramel Apple Icing
This is what you need: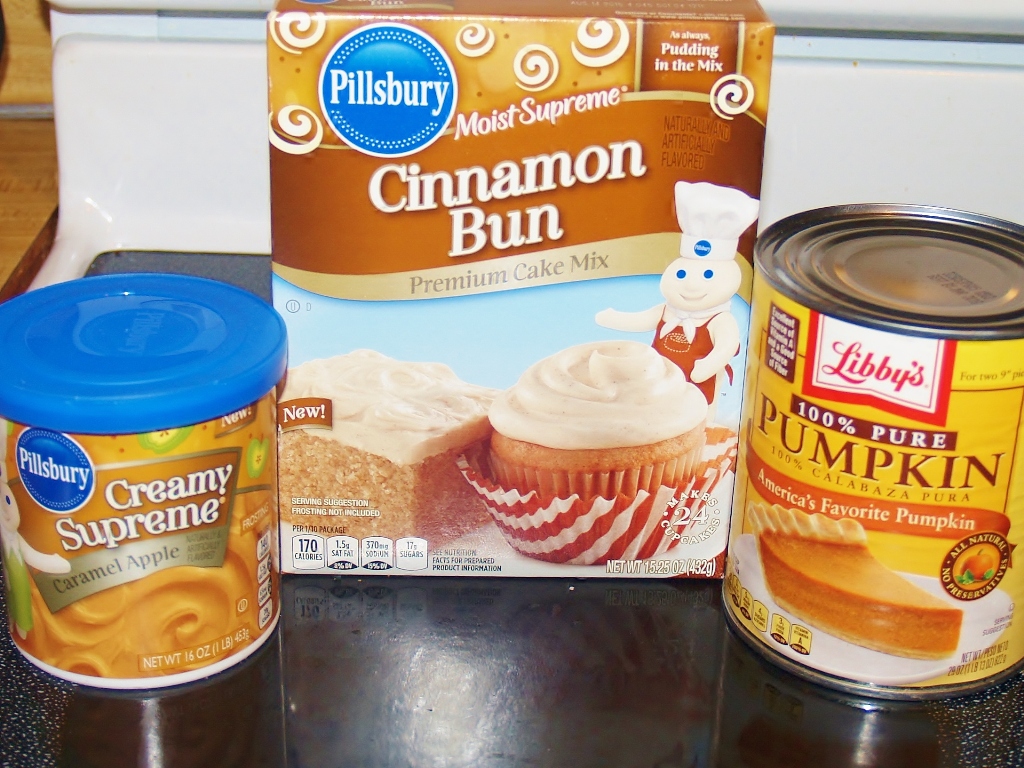 1 Cinnamon Bun Cake Mix
1 Fifteen ounce Can of Pumpkin
1 Egg
1 Can of Pillsbury Caramel Apple Frosting
Directions:
Put the first three ingredients in a bowl and mix with a hand mixer.
Spoon into a cake pan – I used a bundt pan for a pretty presentation.
Place in a pre-heated oven set to 350F. Bake for 30 – 35 minutes or until a toothpick comes out clean.
Let cool 10 minutes then pop out and allow to cool completely.
Take foil off top of can then put in microwave for 15 seconds, stir, back in for another 15 seconds.
Pour icing over cake.
Serve!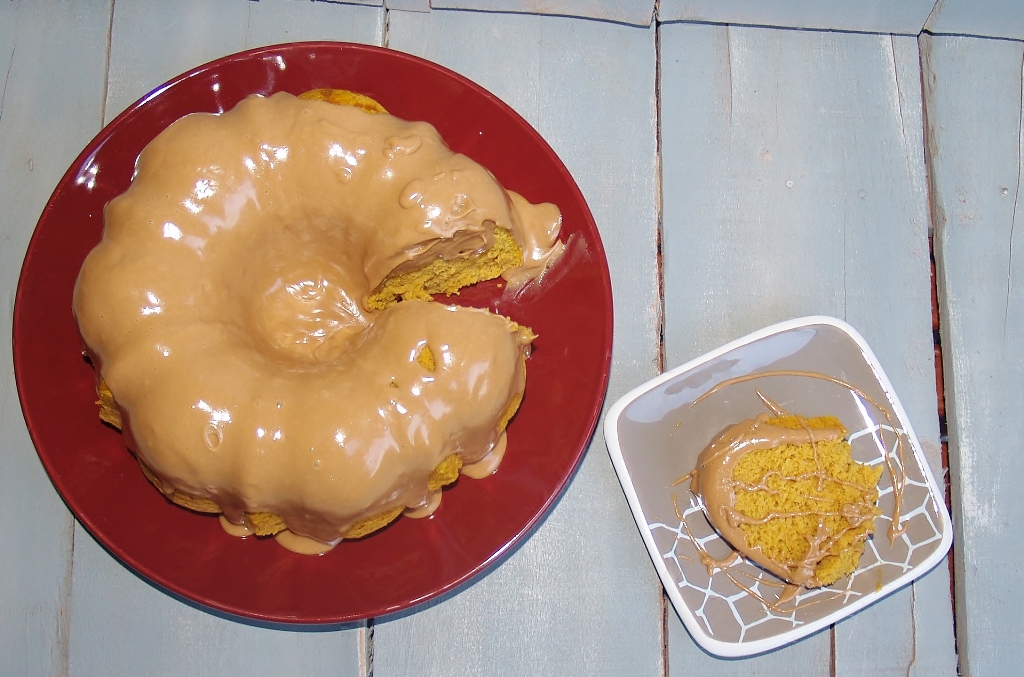 Is that the easiest thing you have ever seen? It is to me and with the combination of cinnamon, pumpkin, and caramel apple it tastes moist and delicious! I love it!