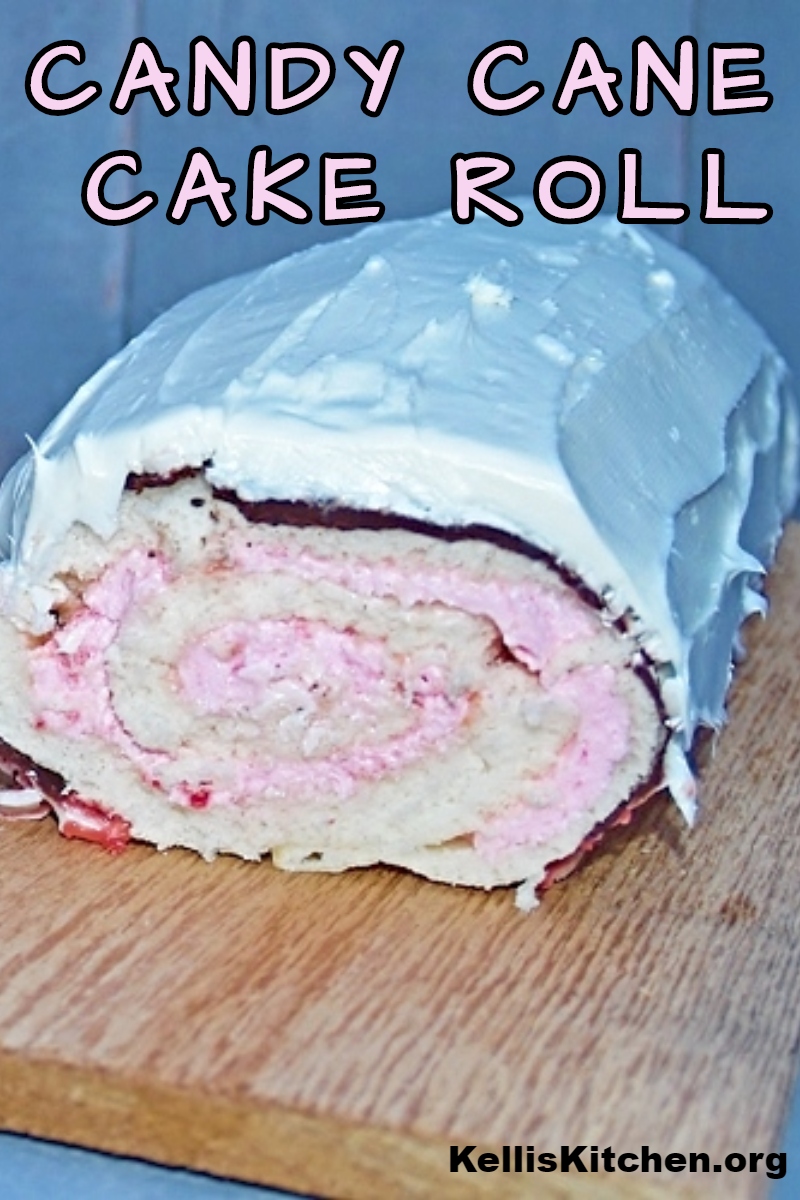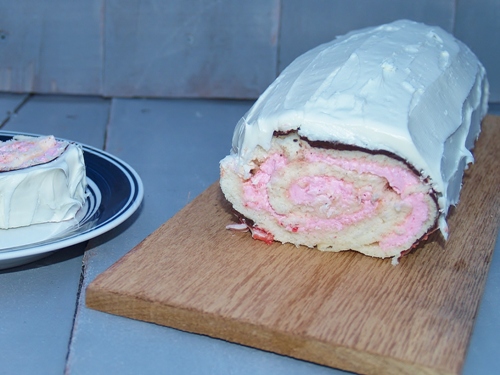 There are lots of cake rolls around Pinterest these days and I am no exception. Ever since I found out I can make a roulade, or cake roll from a cake mix I have been trying all different kinds of tastes. That's when I decided to make something light, pretty and pink just in time for the holidays. I was going to send half of it over to mom's and take half to work. Instead, Mr. Picky Eater would not let it leave the house! It is pretty darn good – that's for sure and has layers and layers of flavor but easy enough that you could make this in one evening for a holiday party.
Candy Cane Cake Roll
This is all you will need:
Ingredients
1 ¾ Cups boxed white cake mix – dry
4 eggs whites (so it will be as white as you can make it)
1/3 Cup water
2 Tablespoons vegetable oil
¼-1/2 Cup powdered Sugar
Parchment paper
Floured non stick spray
1 clean T Towel
1 Jelly Roll Pan
Directions
Pre-heat the oven to 350 F
Spray the jelly roll pan, place parchment paper and spray again
Put the egg whites in a bowl and turn the mixer on high for about 3 minutes.
Add water and oil then dry cake mix and mix well.
Spoon and spread onto jelly roll pan.
Place in oven for 8-11 minutes.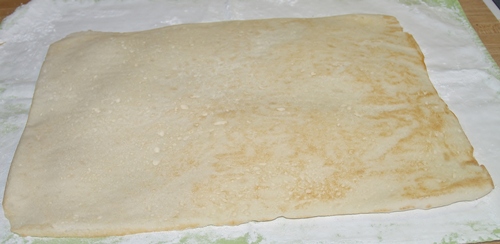 Take out of oven and flip onto wire cooling rack for 2-3 minutes then flip onto T Towel well covered with sugar and roll up.
Allow to cool completely
Cream Filling Ingredients: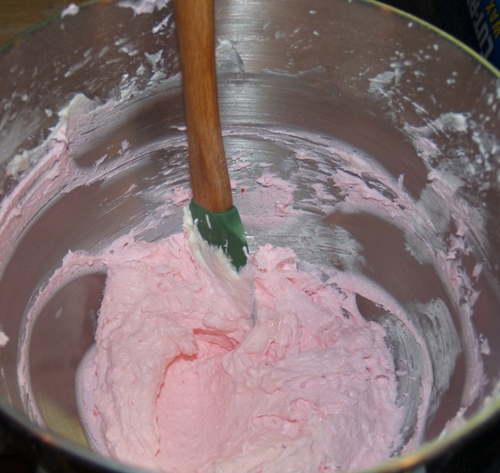 1 stick of butter, softened
¼ Cup shortening
1 seven or eight ounce jar of marshmallow cream
1 teaspoon vanilla
¼ teaspoon salt
1 Cup powdered sugar
4 regular sized candy canes crushed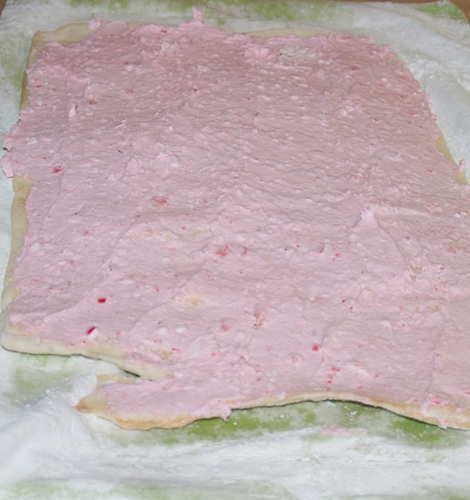 Directions
Mix it up with a mixer and spread over unrolled cake.
Roll back up without aid of T Towel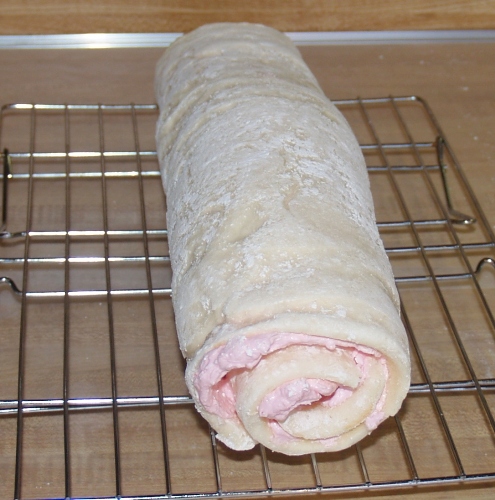 Chocolate Ganache:
½ cup heavy cream
6 oz. chocolate chips
Directions:
Heat cream to just under the simmer stage.
Take off heat and add chocolate chips and stir stir stir until creamy.
Allow to cool for 5 minutes then pour over rolled up cake.
Set in fridge and let set up.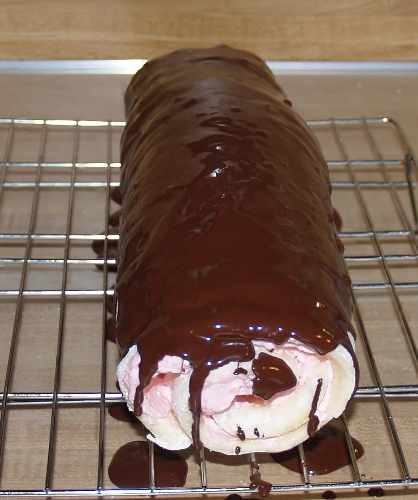 Peppermint Ganache:
½ Cup heavy Cream
1 full bag of Andes Peppermint baking chips
Directions:
Prepare the same as the Chocolate except you use the entire bag.
Allow to cool for about 7-10 minutes then pour over chocolate ganache and put it back in the fridge and allow to cool.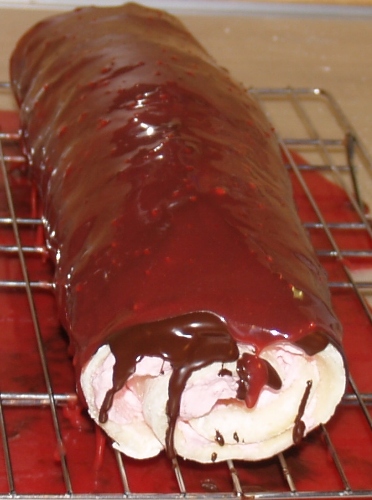 White Icing:
1 Can of vanilla icing
Spread on top and then store, tightly covered in fridge until ready to eat.