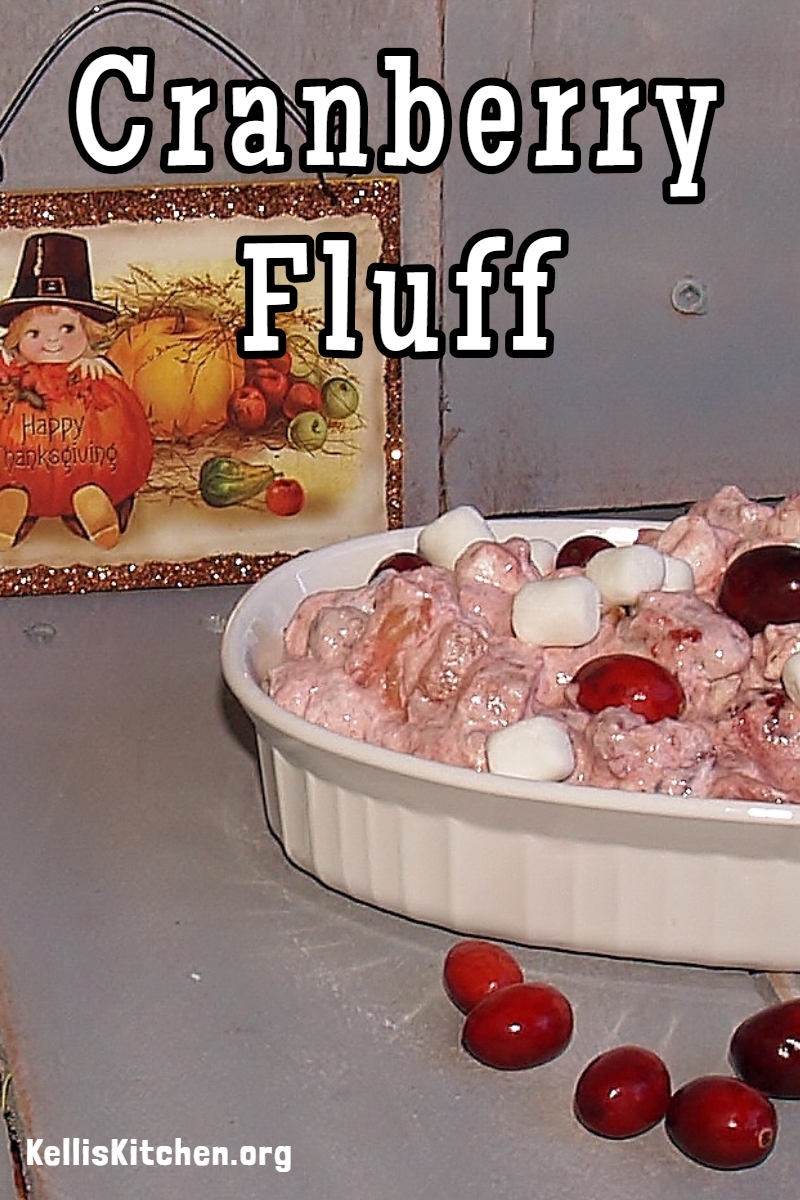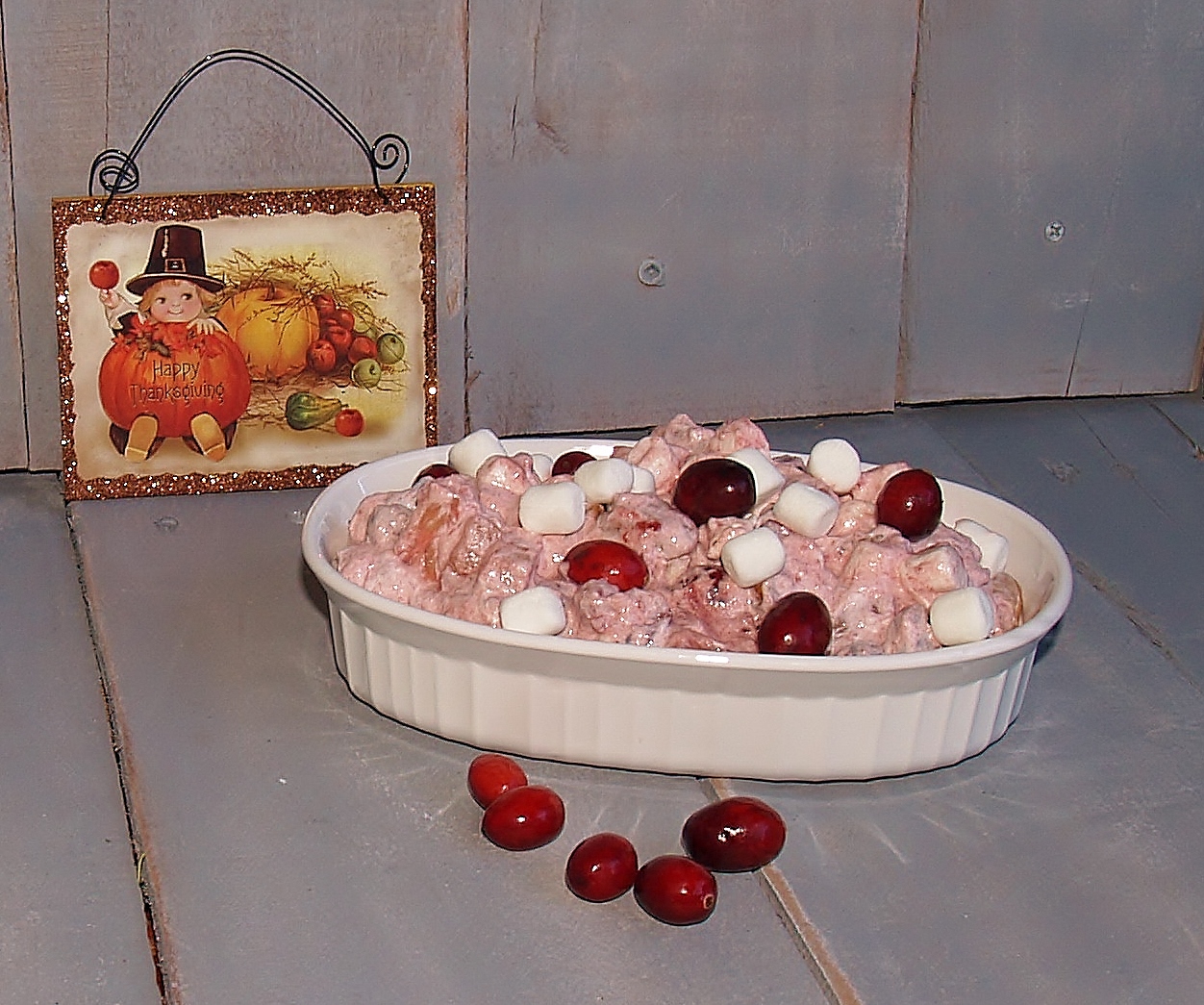 I wonder if everyone has a family fruit salad recipe that it just would not be the holidays without. Our family does and it is called cranberry fluff. I used to hate it when I was a kid but now it just would not be Thanksgiving if I didn't have a spoonful or more. It grows on you until you look forward to it, I promise!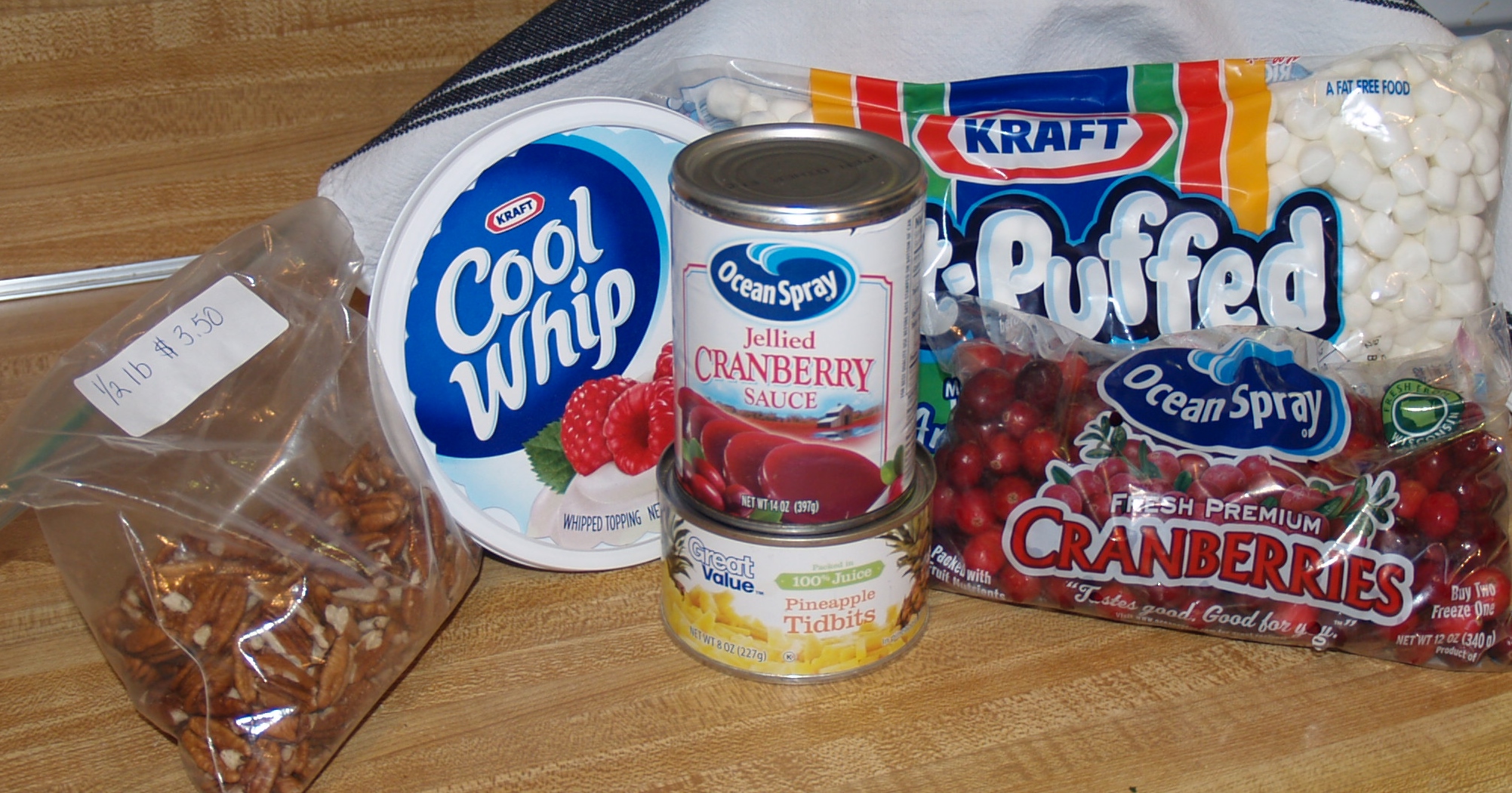 Cranberry Fluff
Ingredients:
2 Cups fresh cranberries washed and picked over.
1/8 Cup Sugar
1 Can Cranberry Sauce
1 regular sized Tub Cool Whip
1 Small Can Tidbit or Crushed Pineapple
½ Bag Small Marshmallows
1 Cup toasted and chopped pecans
Directions:
Put the fresh cranberries in a Ziploc bag and smash with a hammer – I really like this part.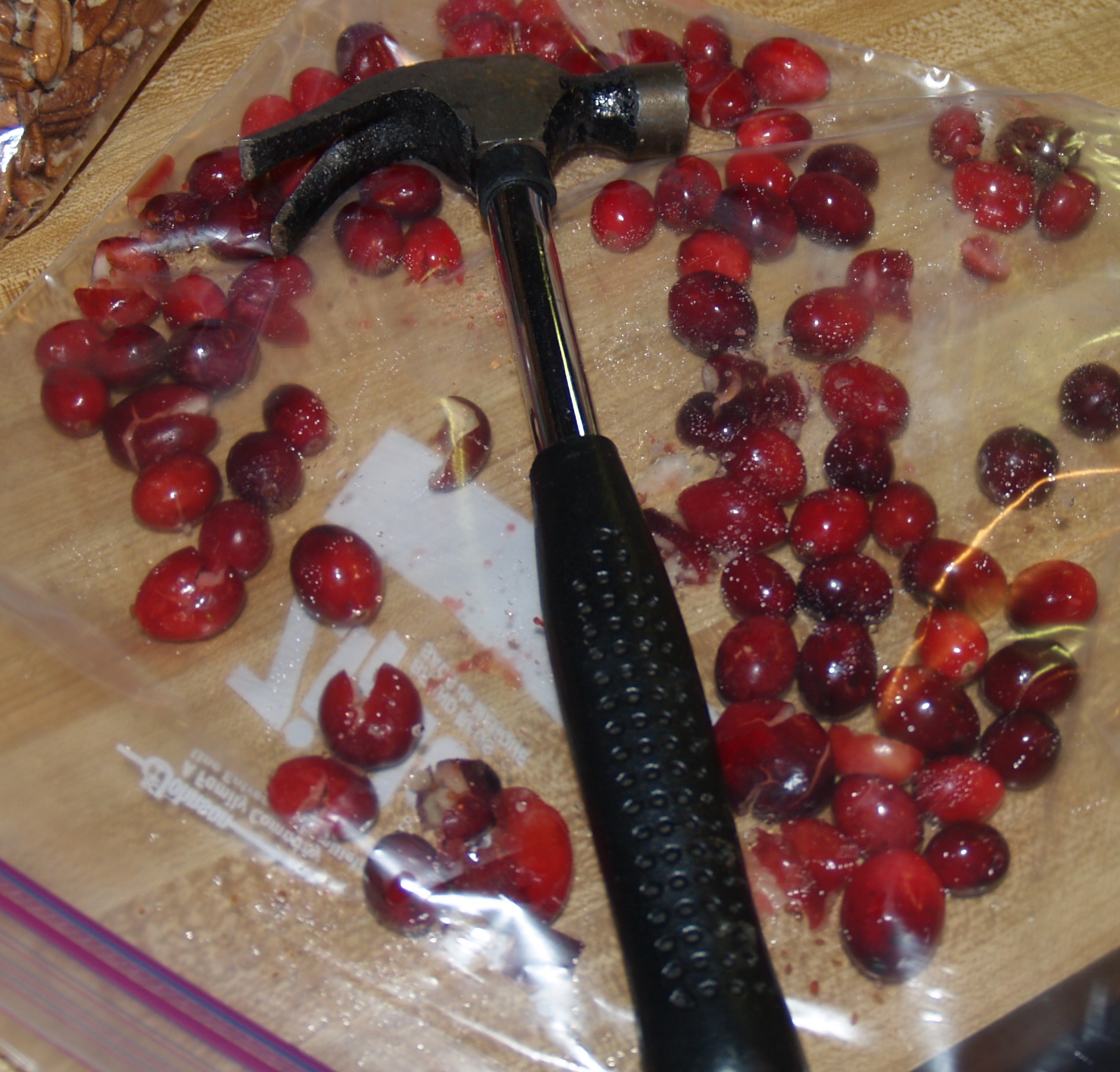 Sprinkle sugar inside bag, seal, and place in fridge to macerate for an hour or so.
About 1 hour before serving open the can of Cranberry Sauce and break up with a fork like this: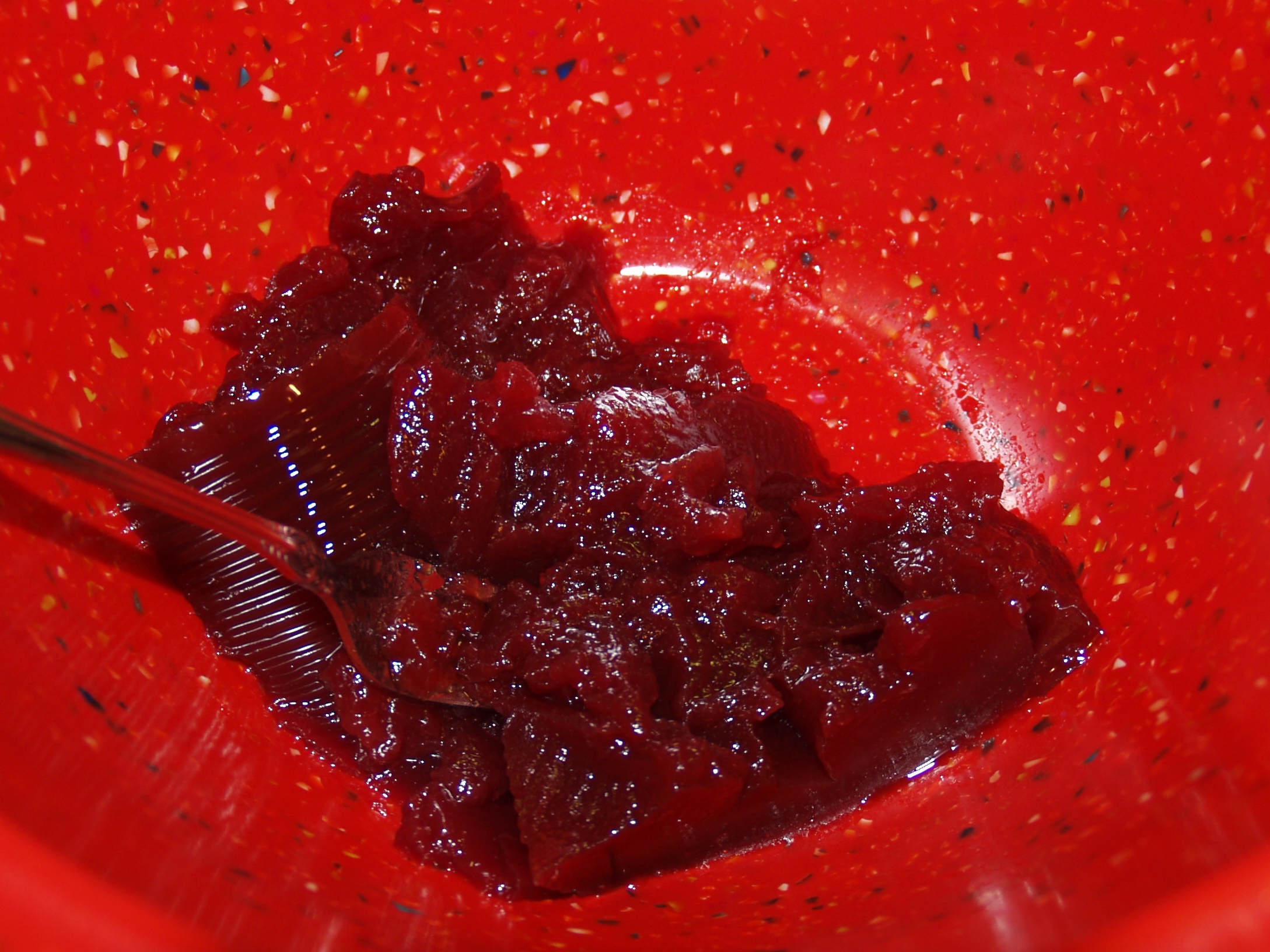 Then add the macerated fresh cranberries to the bowl.
Add pecans, marshmallows, pineapple and finally fold in the Cool Whip.
Refrigerate for 1 hour and serve.