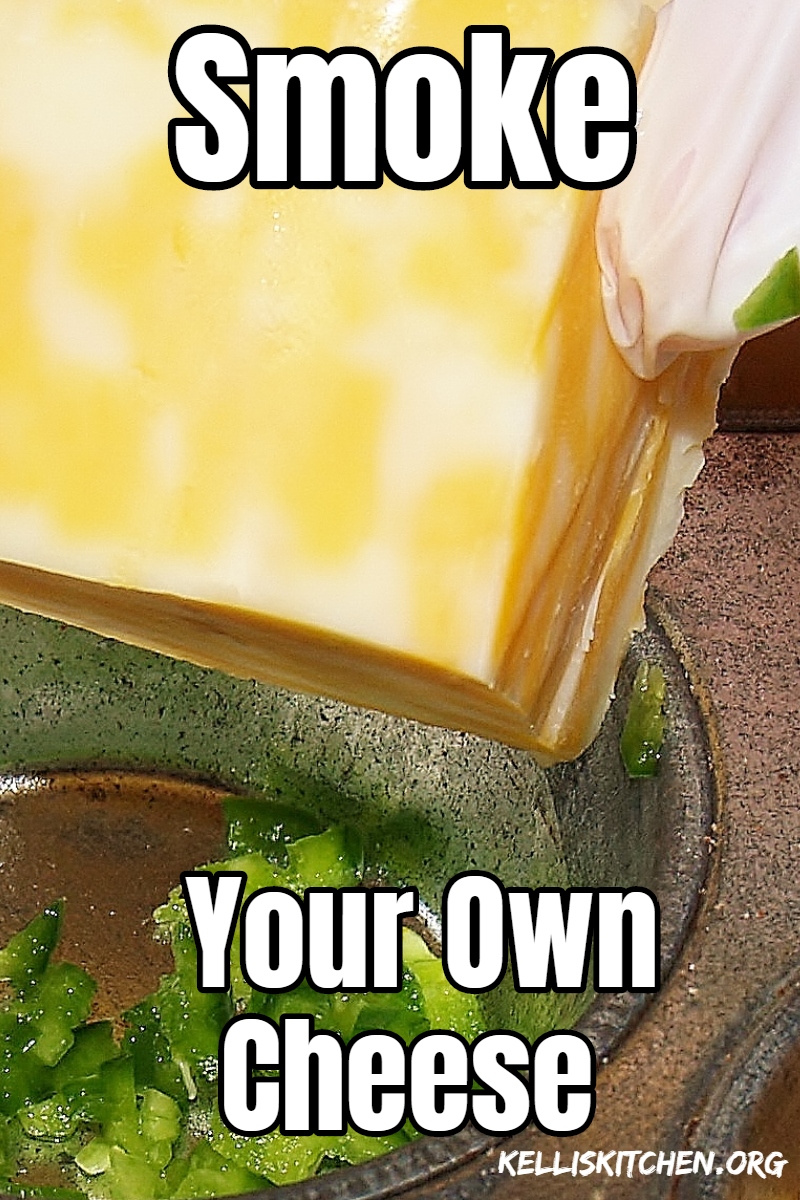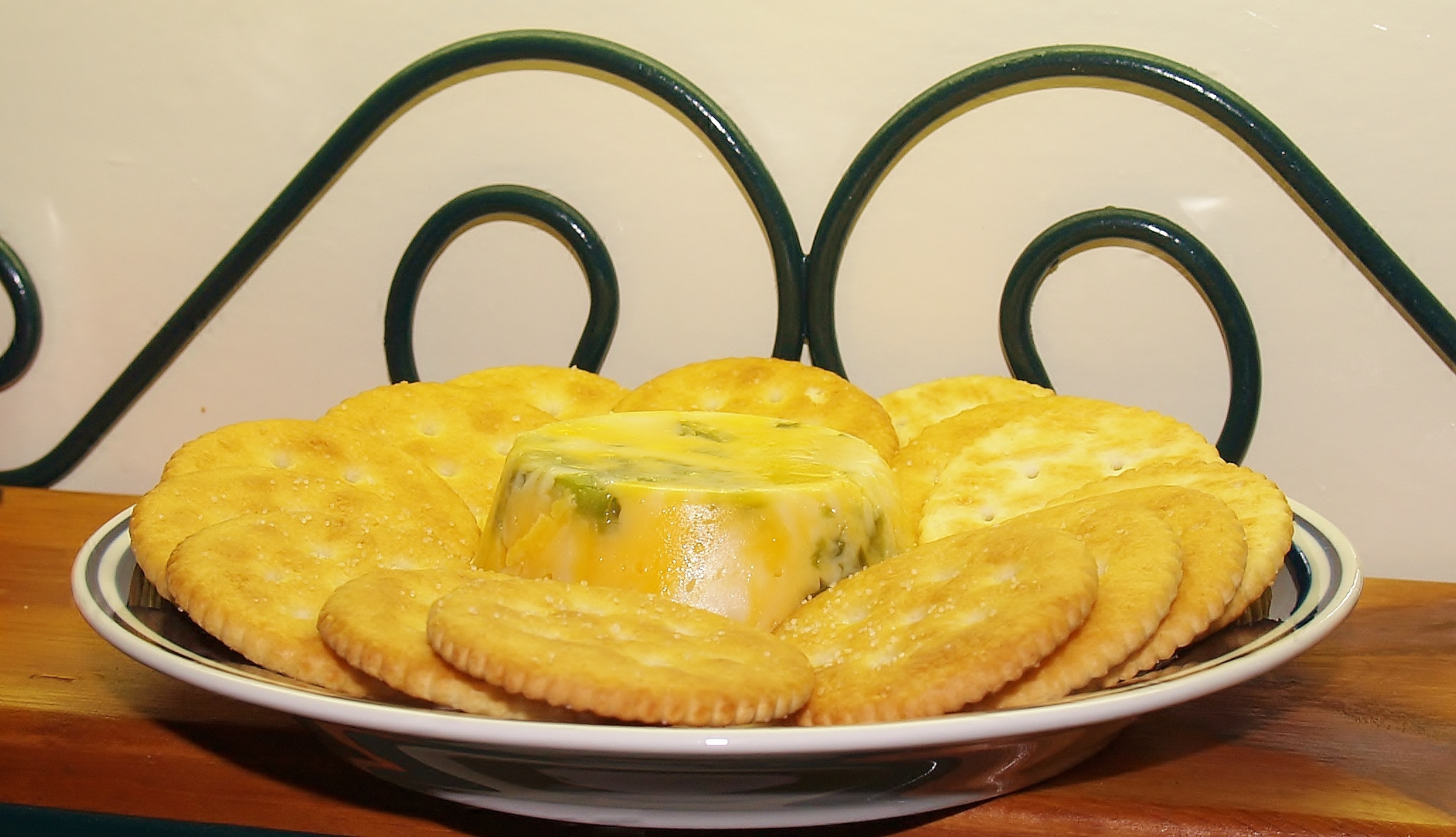 I love the taste of smoked cheese, don't you? I particularly like it made into pimento cheese but used as a spread for crackers instead of a sandwich. I smoked this cheese early on in my blogging career and so the pictures are not great – I didn't even grate the cheese and make it into the dip I love, but I'm telling you this is fantastic stuff! This is not my recipe though – it is my co-worker Tana's Mother-in-law's. When Tana told me about it, I couldn't wait to get home that weekend and make some. She said when her MIL made it, usually as an appetizer, they dipped it with crackers or tortilla chips and it was gobbled up quick! I found the same to be true except I made mine in muffin tins then individually wrapped them and put them in the freezer – they came out great and even easier to grate!
Smoked Jalapeno Cheese
Ingredients::
1 pound of cheese. You can use pre-grated or just a big block cut into chunks.
Chopped Jalapenos' – These are optional and of course you could add other ingredients as well or leave it plain.
Smoker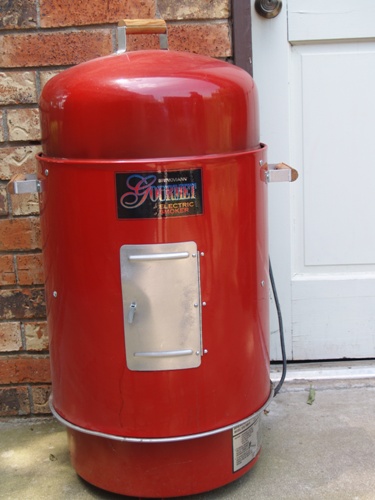 If you don't have a smoker see this post.
Smoked Cheese
Directions:
Turn on smoker or prepare homemade smoker and place on the stove top without cheese.

If using a muffin pan, chop cheese so it will fit. If using a cake or brownie pan, don't worry about it.
Chop Jalapenos or whatever add-in you want to add.
Put a few of the chopped add-ins into each muffin tin (mini tins would be nice for appetizers) or spread on bottom of pan.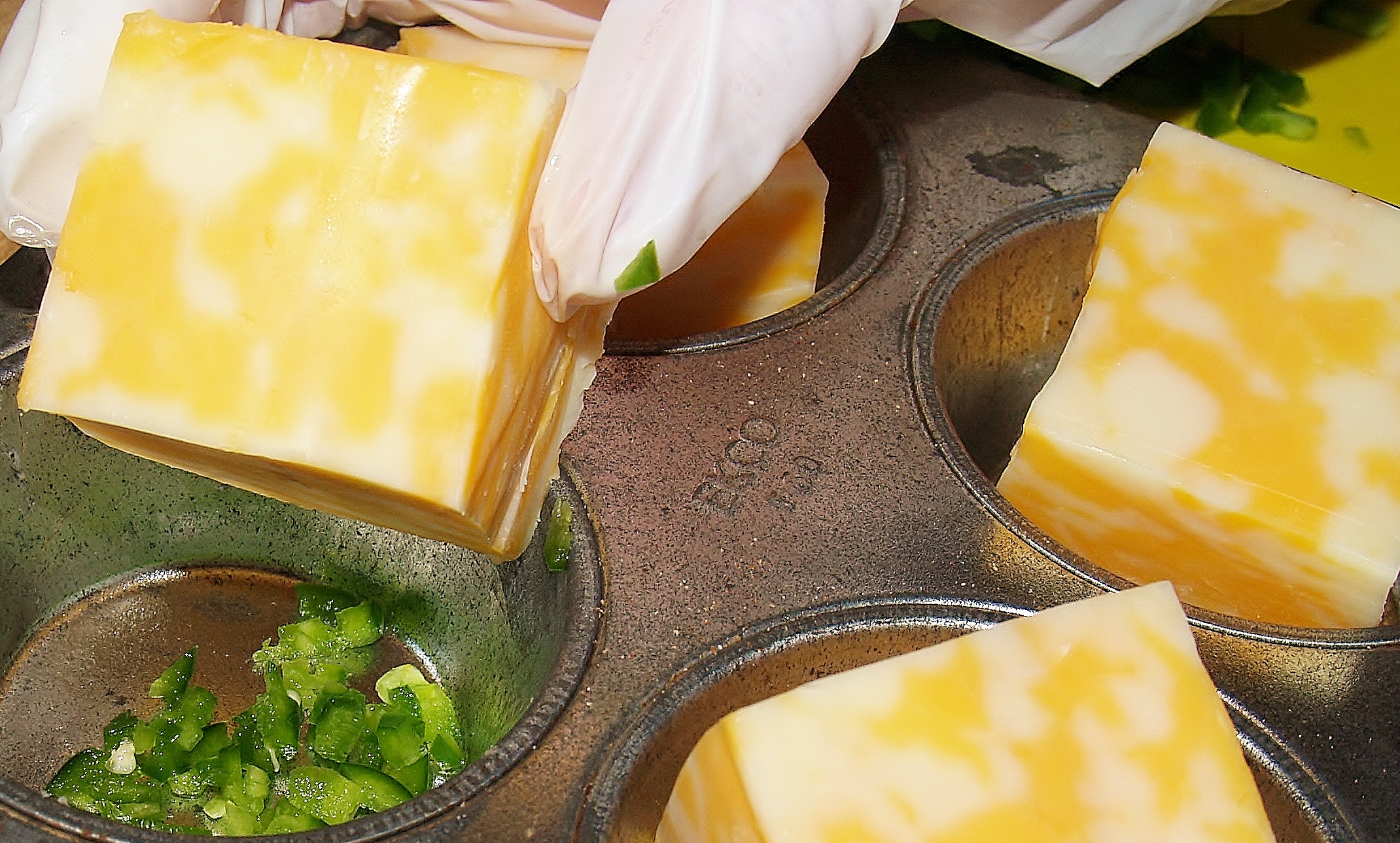 Place cheese on top.
place in smoker or in oven and allow to smoke for about 30-45 minutes. I always begin checking at 30 minutes. You are only looking for the cheese to have melted because the smoke is meant to enhance the cheese, not over-power it. If you leave it in the smoker too long, the taste will be harsh.
When you bring it out it looks greasy on top like this: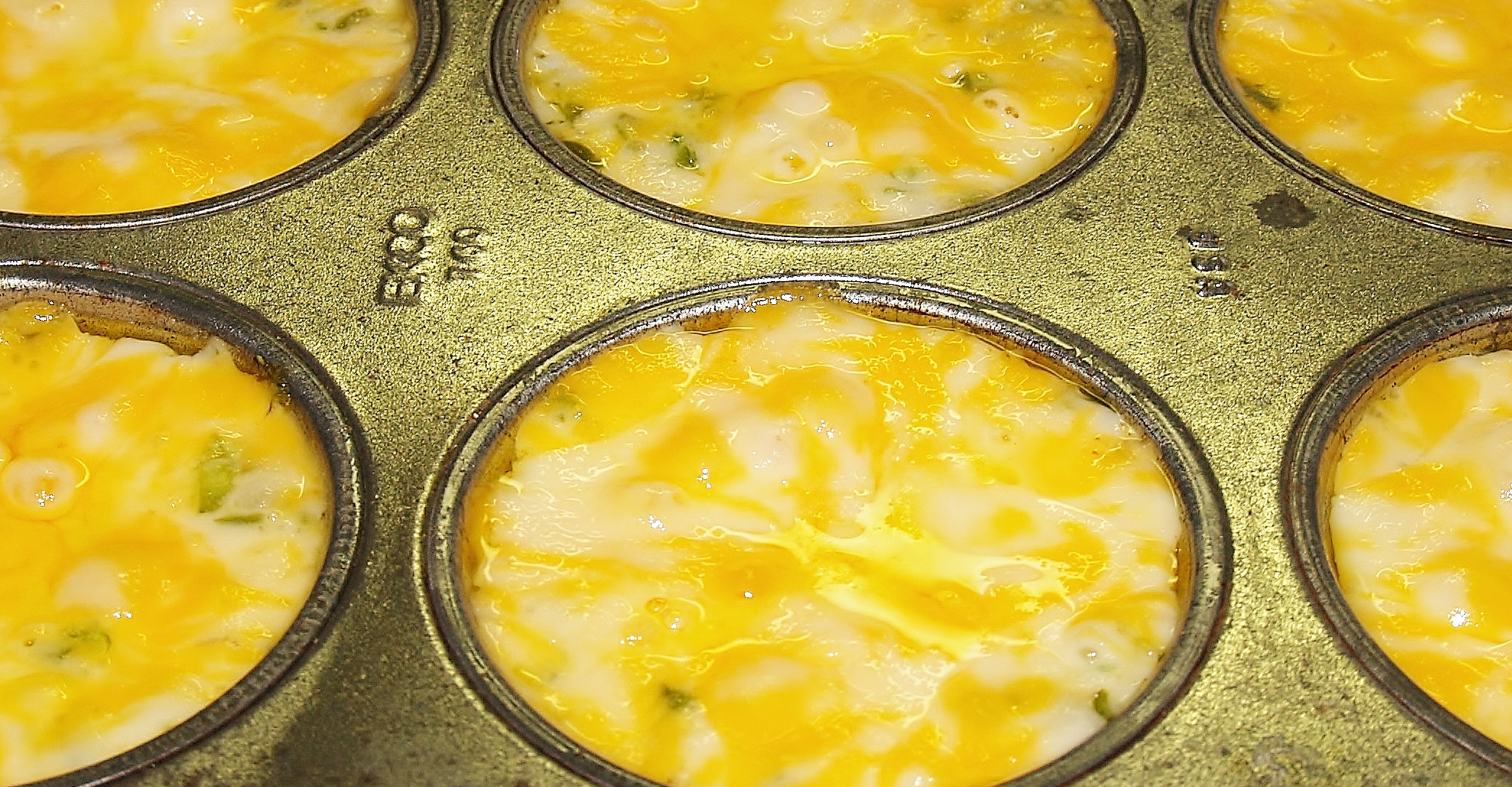 Then you should take paper towels and dab the top of the cheese to get all that off.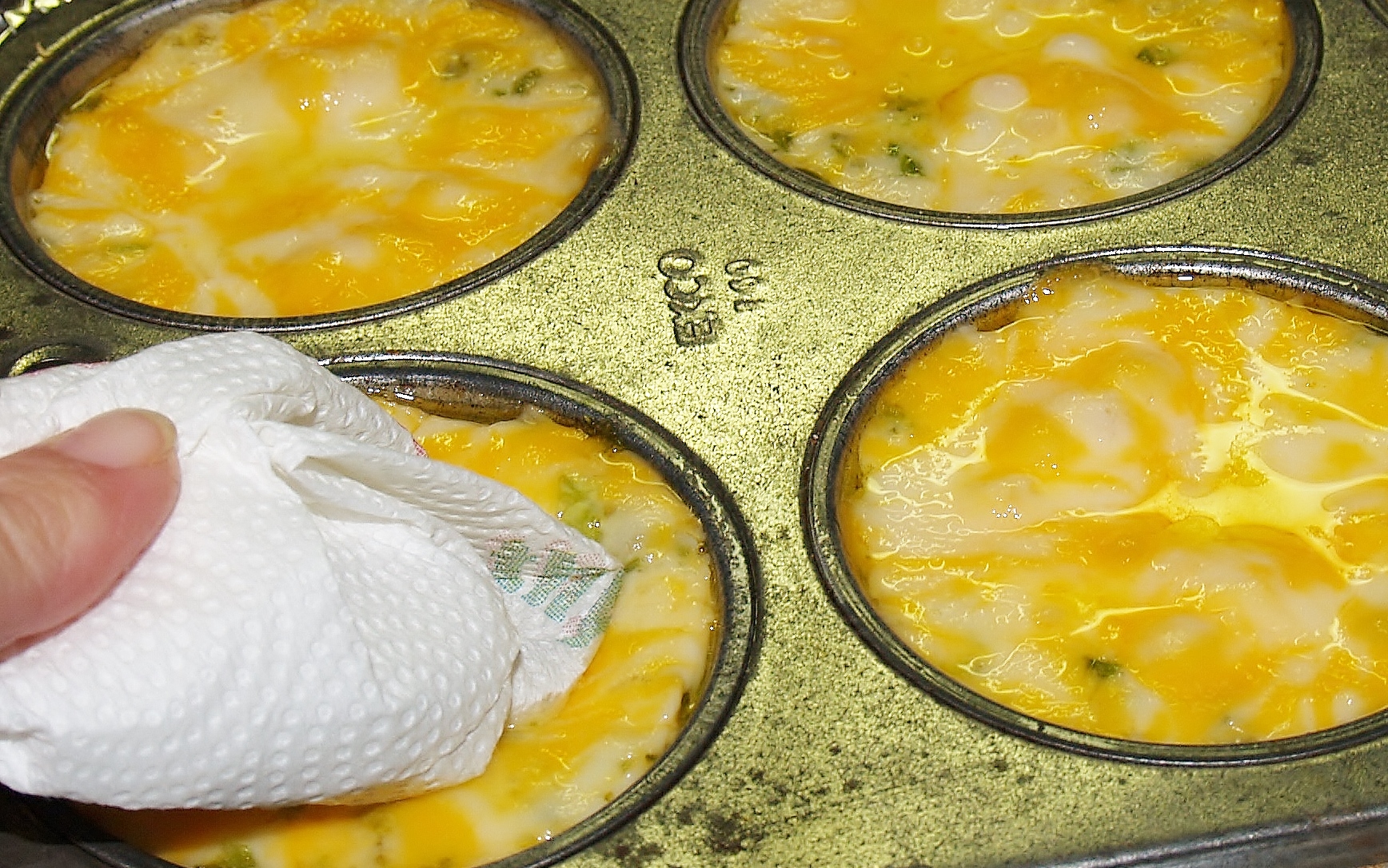 If you are eating then, just start digging in! If you are going to prepare it another way, allow to cool and then pop out of pan.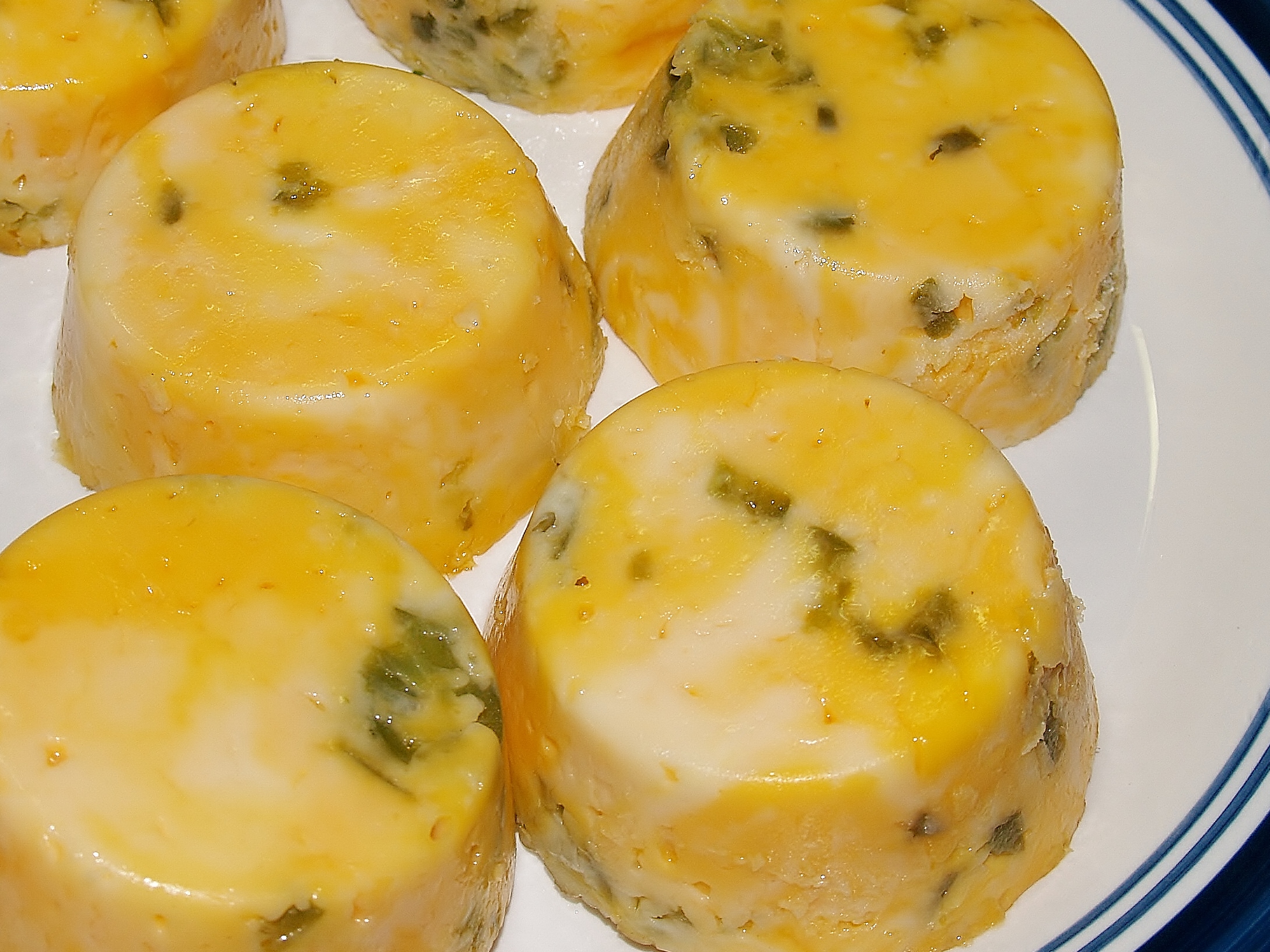 Wasn't that easy??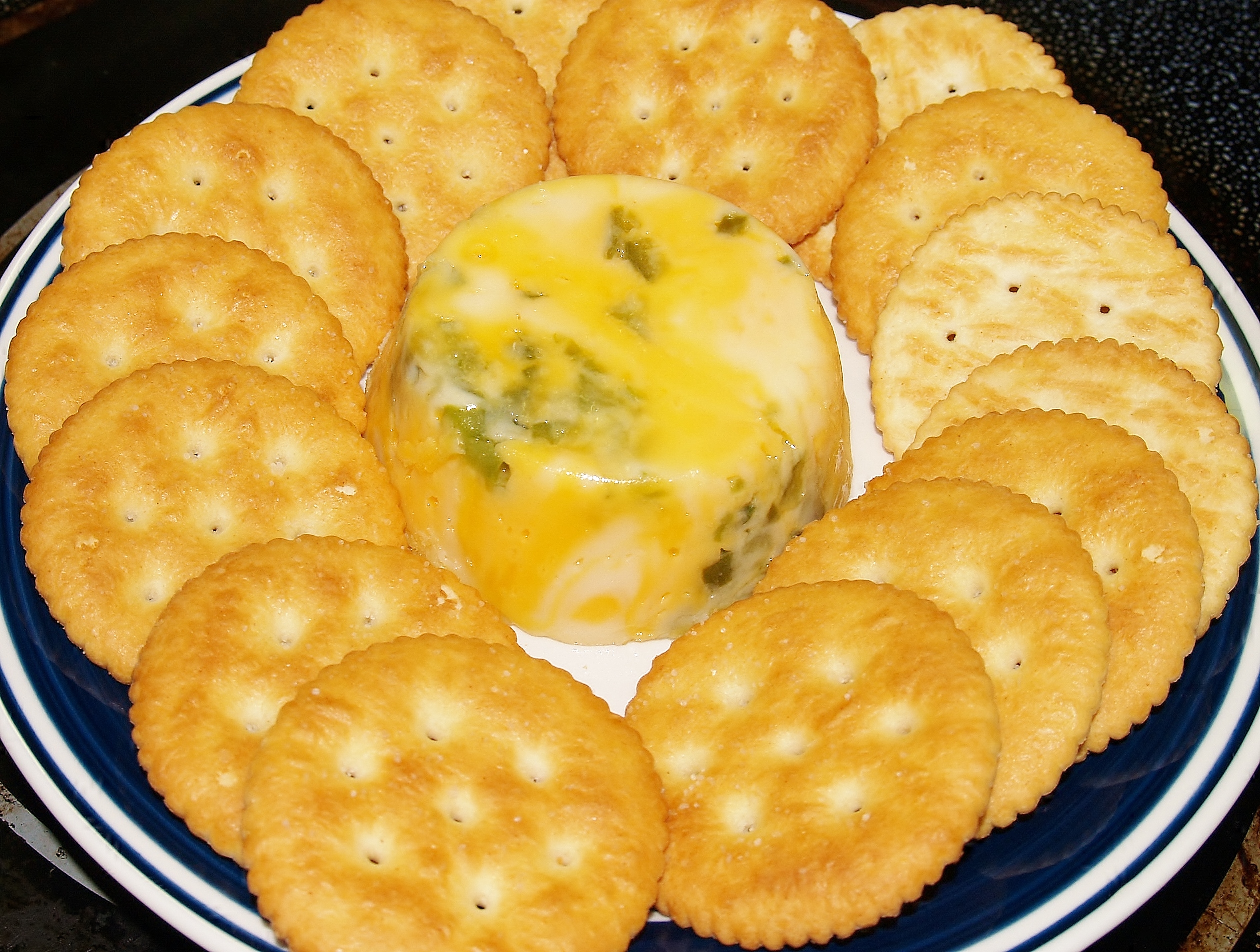 Smoked cheese makes incredible Pimento Cheese.