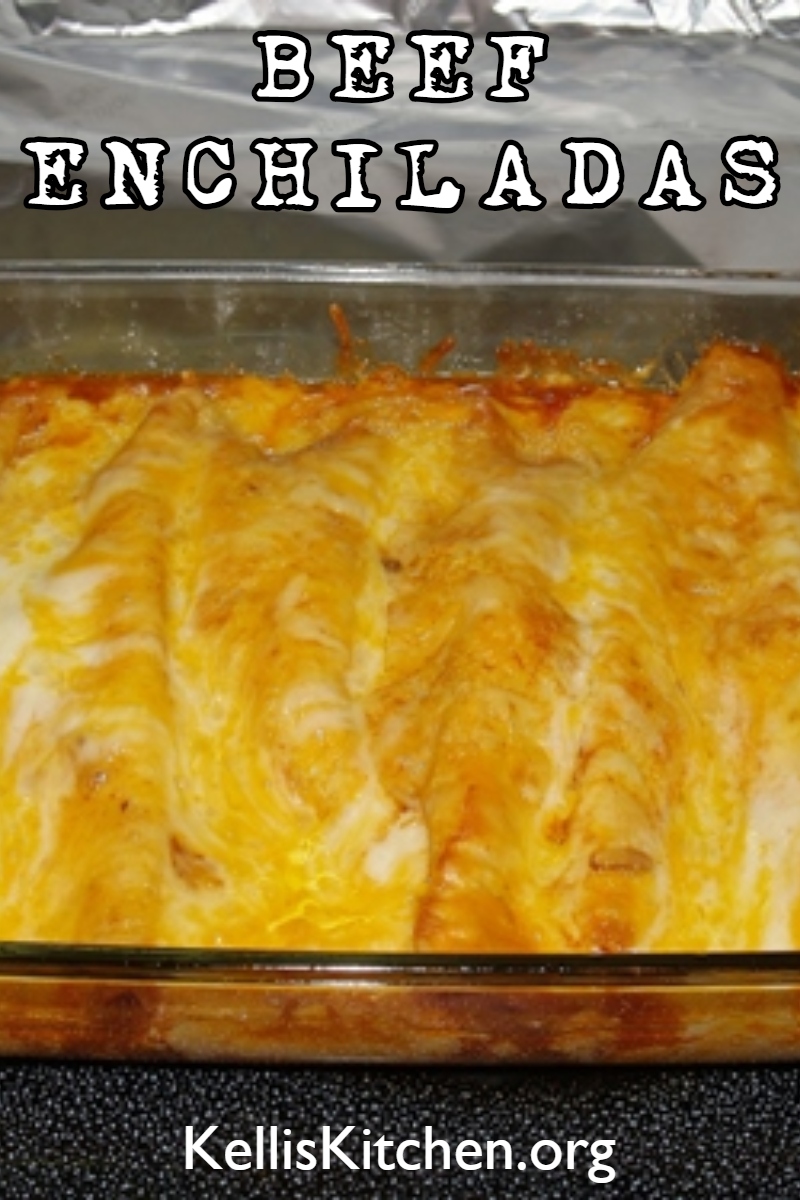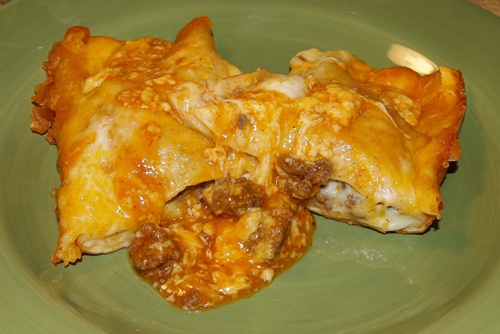 I am bone tired! I got up at 4AM this morning, my day off, so I could get started on all the projects I have to do, get my hair cut and colored, and supper on the table. I got most all that completed and I will post pix of my projects soon but tonight, it's the enchiladas. I'm fairly proud of these because I made them without a recipe although I used the knowledge gained from reading blog posts about enchiladas in the past. They were great and we will be having leftovers tomorrow night. Mr. Picky Eater does not enjoy really hot food anymore so these are very tame. If you are like me and enjoy hot and spicy be sure to add some peppers or green chilies to the mix!
Cheesy Beef Enchiladas
Recipe:
1 lb. hamburger meat
6 tortillas (corn or flour – I used flour because that's what I grabbed out of the freezer)
1 can enchilada sauce (19 oz or thereabout)
2 Cups Mozzarella or Queso fresco cheese shredded
1 Cup Mexican Mix shredded cheese (cheddar and Monterey Jack)
½ Cup chopped onion
½ teaspoon cumin
1 teaspoon chili powder
½ teaspoon garlic powder
1. Preheat oven to 350 F and place the six tortillas on a baking sheet and heat in oven for 7 minutes.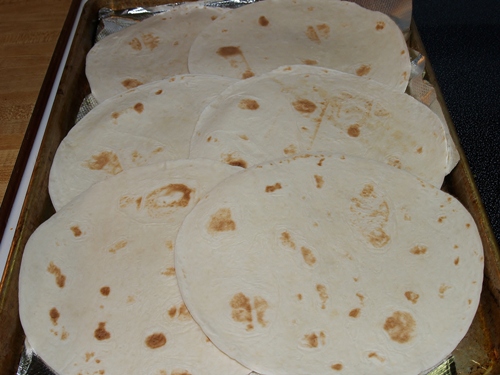 2. Meanwhile, brown hamburger with the spices and onion in skillet and drain.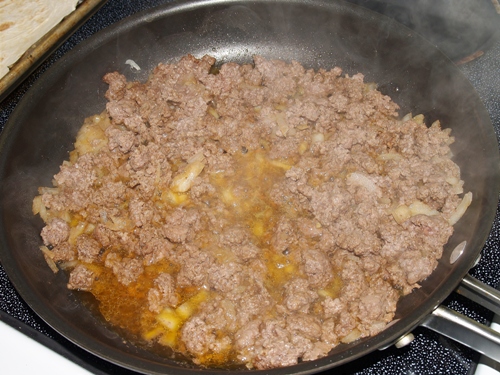 3. Pour a little enchilada sauce in the bottom of the 13 x 9 inch pan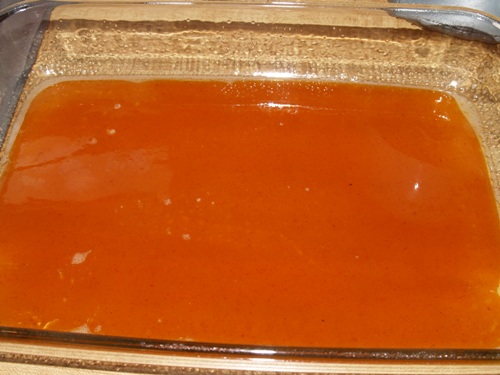 4. Pour some more enchilada sauce in a pie pan or other flat dish dipping the tortillas in the sauce
5. Place 2-3 Tablespoons of drained hamburger on tortilla, topping with some shredded mozzarella.
6. Roll enchilada up and place in pan with seam side down.
7. Repeat until all six tortillas are rolled and in pan.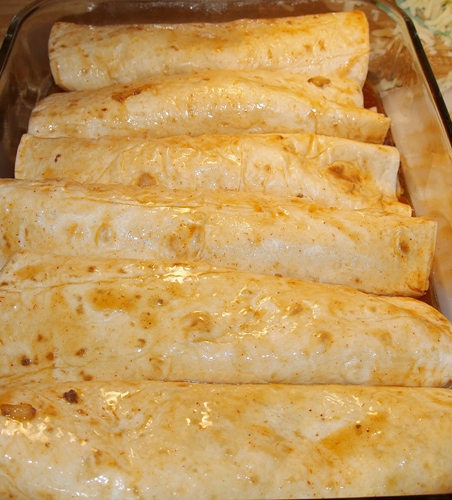 8. Cover with remaining mozzarella and then the Mexican Mix of cheese.
9. Bake covered for 30 minutes and then uncover for 15.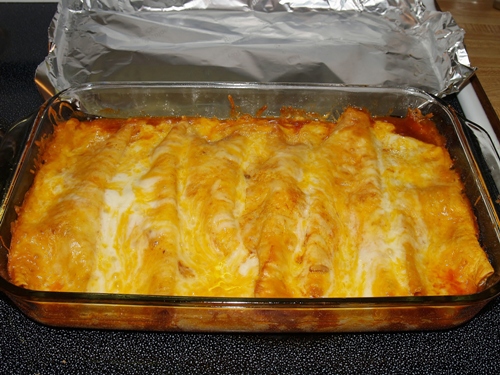 10. Serve!
These are not spicy at all for those of you who do not appreciate smoking hot food!
I have decided to learn to make pretty and tasty sugar cookies and icing this year. You will probably see lots of these as I work on that. I hope tomorrow will be my first try and no matter what they look like, I will post!