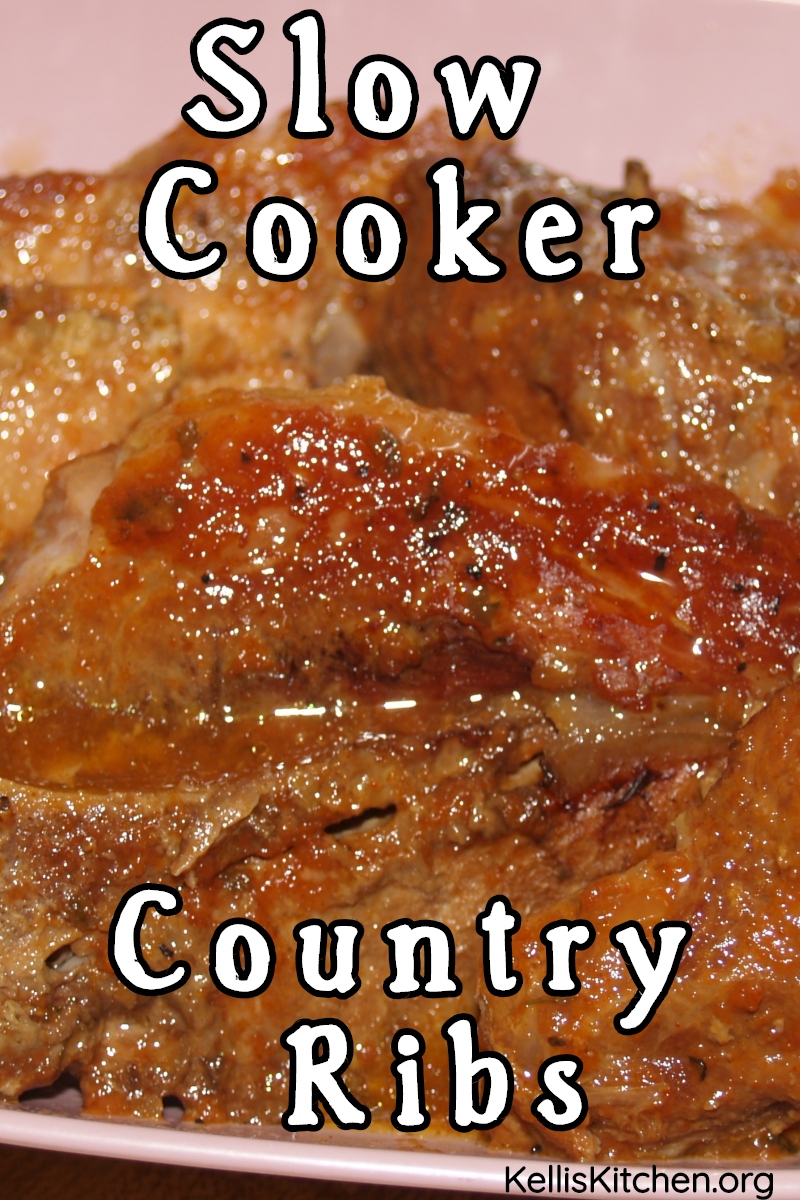 This recipe has become a family favorite and something you could make tomorrow, in the slow cooker for #SundaySupper.
Slow Cooker Country Ribs
1 package Country Style Ribs
Salt & Pepper
2 Tablespoons cooking oil
1 Cup chicken broth
Barbecue sauce:
• 2/3 cup light brown sugar
• 1 teaspoon Hungarian paprika
• 1/2 teaspoon garlic powder
• 1 tablespoon white vinegar
• 1/2 teaspoon dried ground thyme
• 2/3 cup ketchup
• 1 tablespoon yellow mustard
• 1 tablespoon Worcestershire sauce
• ½ teaspoon cayenne pepper
Directions:
Put all ingredients into a pot, stirring together over medium heat. Cook to simmer and then take off the burner to cool.
Salt and pepper ribs to taste and brown in skillet with cooking oil.
When browned, pour chicken stock in slow cooker and place ribs on top.
Pour barbecue sauce over ribs making sure all sides are coated.
Turn slow cooker to high and cook for 4 hours.
Turn slow cooker to low and cook an additional 2-4 hours, until falling apart.
Remove from cooker to plate and cover with foil for about 20 minutes.
I served with fresh rolls and mashed potatoes pouring a little sauce over the potatoes as well.
As you can tell, this barbecue sauce is not thick or heavy and is even less thick because of the chicken stock. I don't really like store-bought sauces because they are too sweet for me. This one is not. It is light and does not cover the taste of the ribs.
***if you don't have a slow cooker, place in a 9×13 Pyrex dish, cover with foil and cook for 3 hours in a 300 degree oven, removing foil for last 30 minutes***
Enjoy!