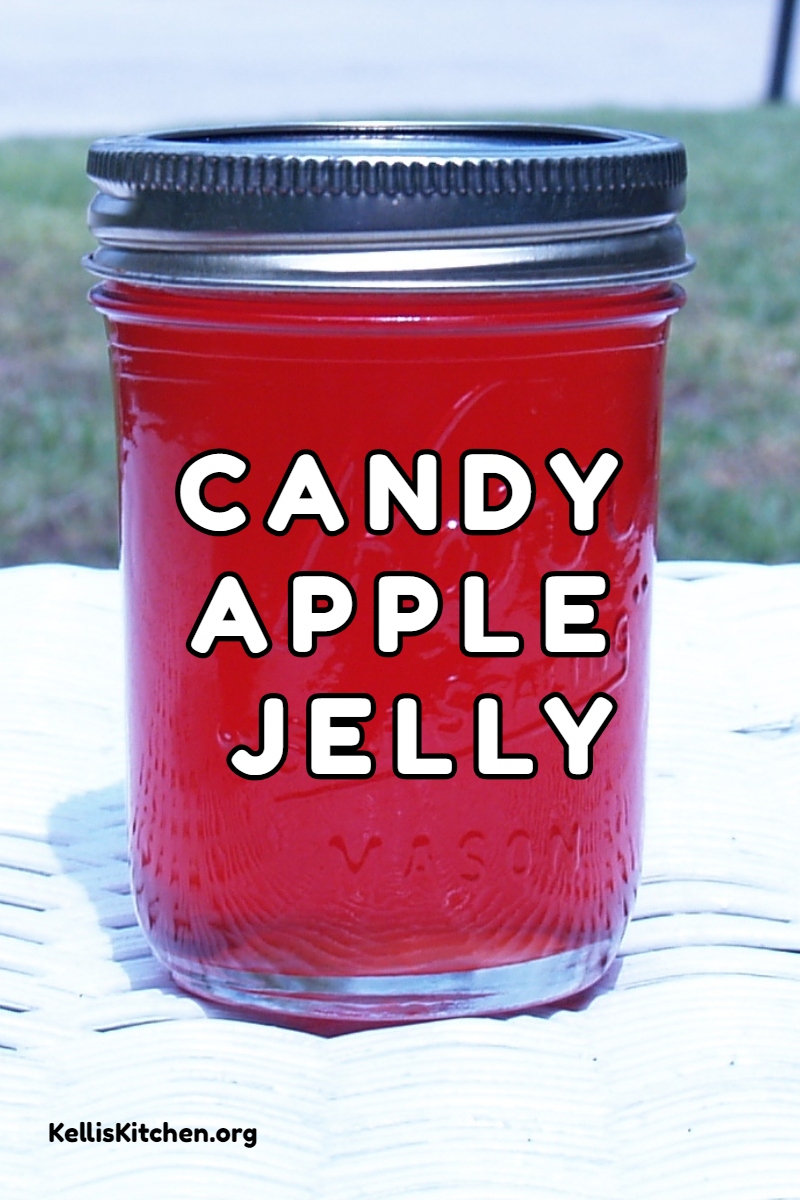 The County Fair will be here tomorrow and this jelly has been entered into fair again. I enter it every year and every year I win a blue ribbon for it! It's so wonderful and tastes just like a candy apple. It's great on a biscuit but it's better on ice cream and since it's apple time right now – you can make this quickly and have some County Fair at your house all year long!
Isn't it pretty? I love the bright red color that the cinnamon candy brings.
Candy Apple Jelly
Ingredients
• 4 cups apple juice – cook apples for the juice or use bottled unsweetened and strain our fibers with cheese cloth.
• 1/2 cup red-hot candies
• 1 package powdered fruit pectin
• 4 1/2 cups sugar
Directions
1. In a large kettle, combine apple juice, candies and pectin. Bring to a full rolling boil over high heat, stirring constantly. Stir in sugar; return to a full rolling boil. Boil for 2 minutes, stirring constantly. Remove from the heat. Pour hot liquid into hot jars, leaving 1/4-in. head space. Adjust caps. Process for 10 minutes in a boiling-water bath.
Happy Canning!