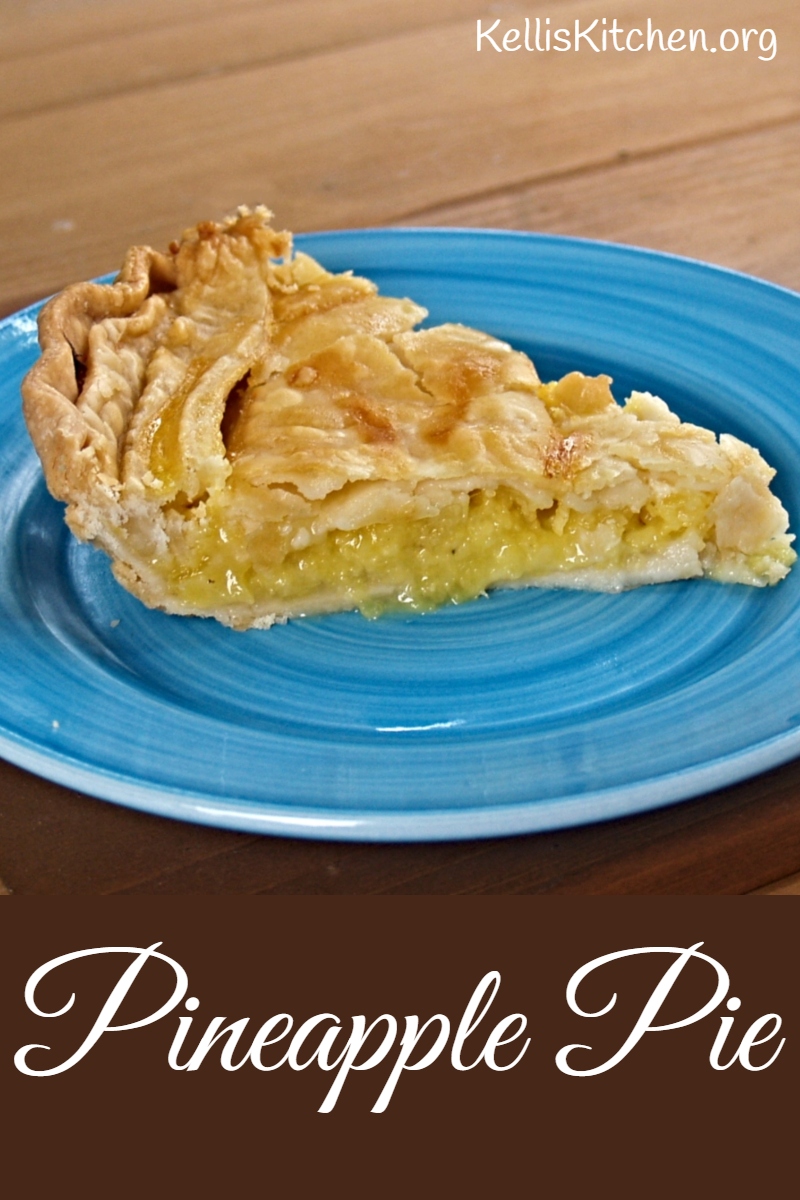 How are you all surviving these dog days of summer? I have discovered a sweet that will cool everyone down. Pineapple Pie. You can make it with canned pineapple or fresh pineapple. You can make your own pie crust or buy them. It tastes delicious and guess what? The recipe is easy a pie…….. so to speak! I have never made a pie that used fresh fruit be so easy and quick. After it is cooked, you keep it cold until dessert time and then you have yourself a little slice of heaven.
This recipe was originally written in the 50′ when the world was all focused on Hawaii becoming a state and when my mother first discovered her love of all things pineapple. Her favorite birthday cake is HERE and it uses pineapple as well. This pie has become her summertime favorite. I know because I have made one for her and one for us here at home at least four times this summer so far with many more requests to come as the summer sizzles on. Give it a try, you are going to love it!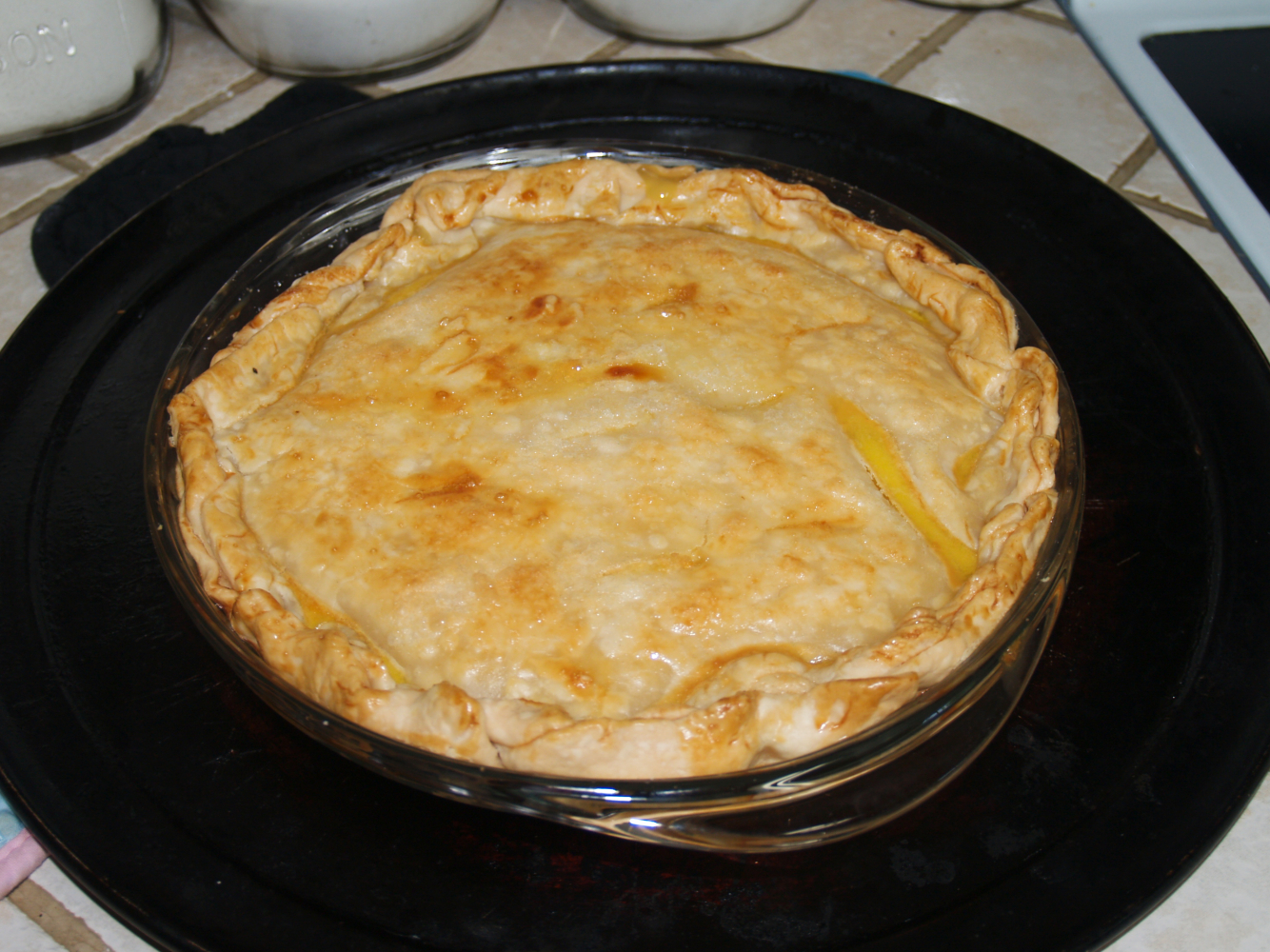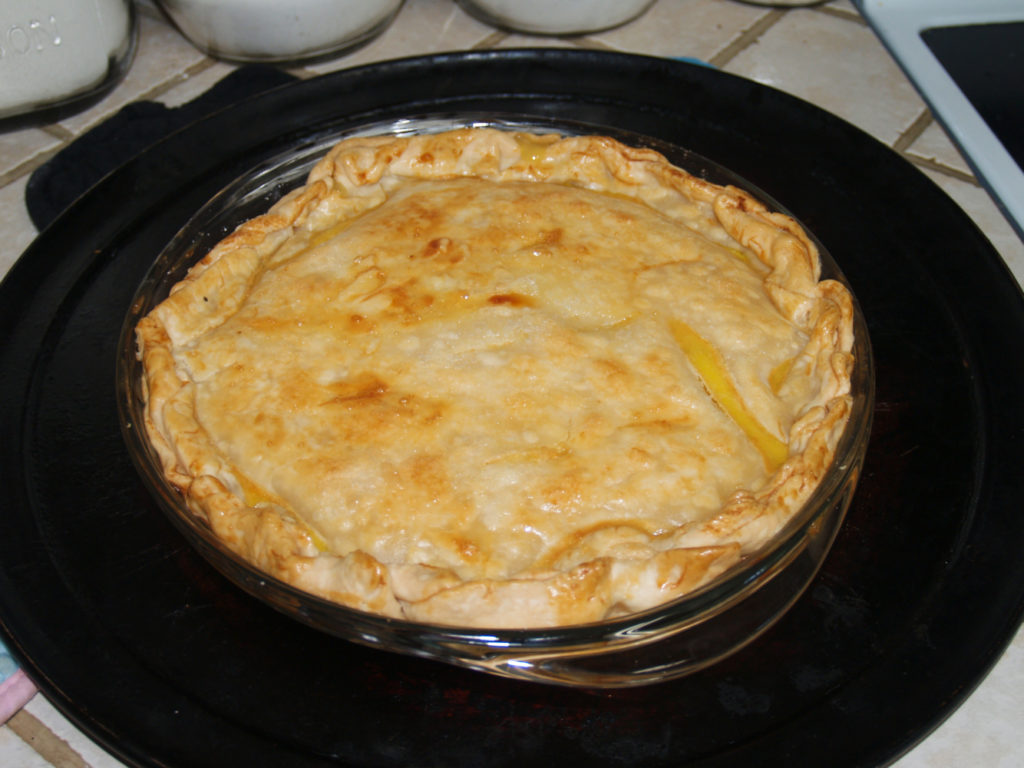 Ingredients
2 9-inch pie shells – make 'em or buy 'em
3 eggs, divded
1 Cup white sugar
1 Tablespoon lemon juice ( I add 1 Tablespoon lemon zest not in original recipe)
2 cups fresh pineapple – peeled, cored, chopped and completely drained or 2 20-ounce cans of crushed pineapple, drained.
1 tablespoon butter
Preheat oven to 450 degrees F (225 degrees C).
Drained the pineapple and if using fresh, pour into a clean tea towel and squeeze juice out.
In a large bowl, beat the eggs until foamy.
Mix in sugar, lemon juice, zest and chopped pineapple.
Pour into pie shell and dot the top with butter.
Cover with top crust, crimp edges to seal, and cut a few slits for steam vents.
Using a fork, beat final egg adding 2 Tablespoons water and brush over top of pie crust.
Bake in preheated oven for 10 minutes, then reduce oven temperature to 350 degrees F (175 degrees C) and bake 35 minutes more, until golden brown.
After it gets a bit cool, say one hour, put it in the fridge until suppertime. You will not be disappointed, I promise!