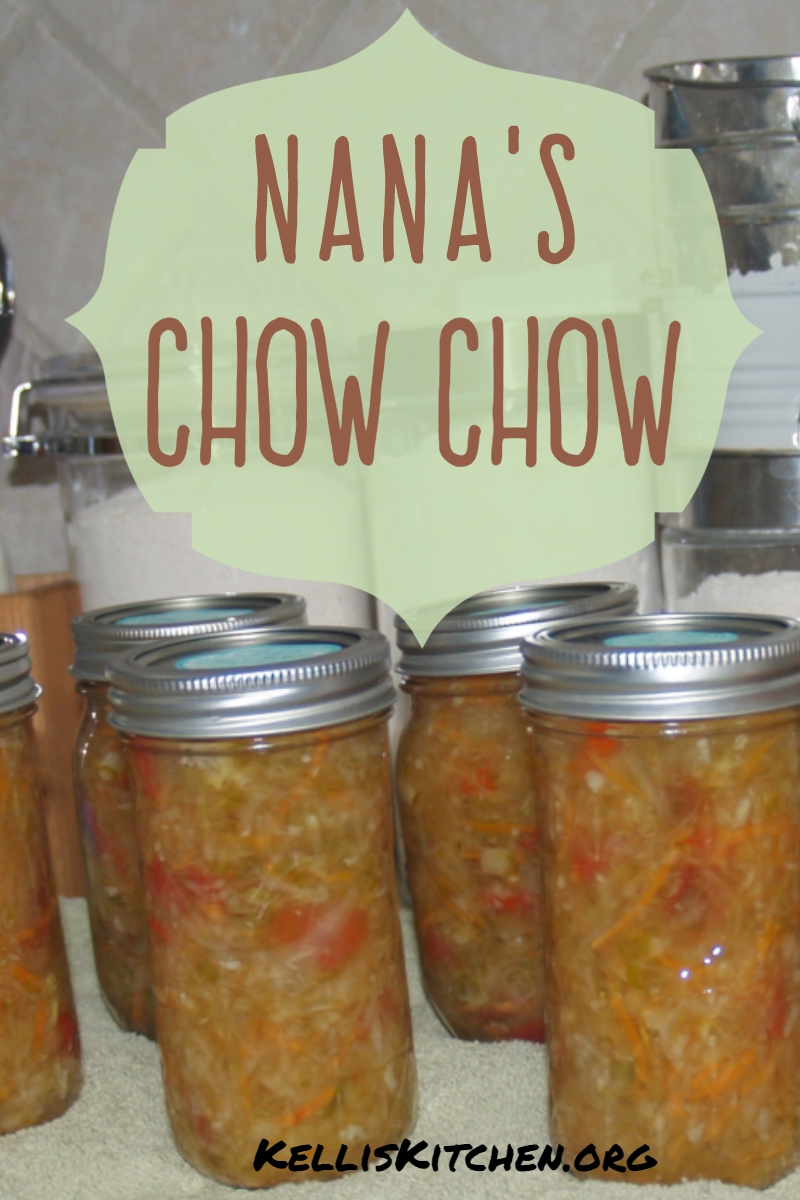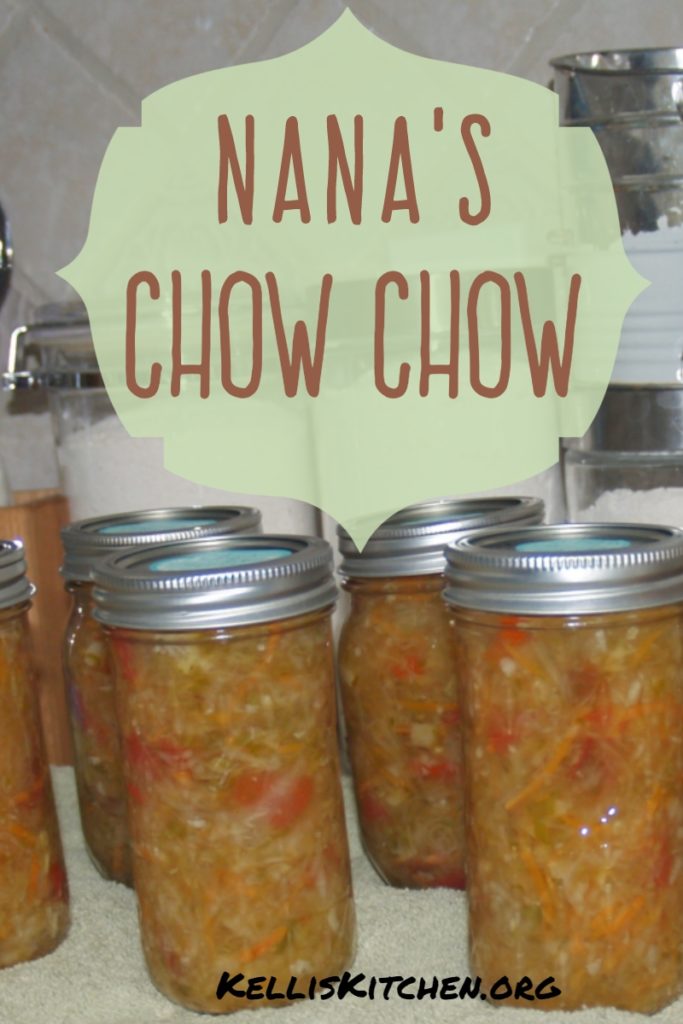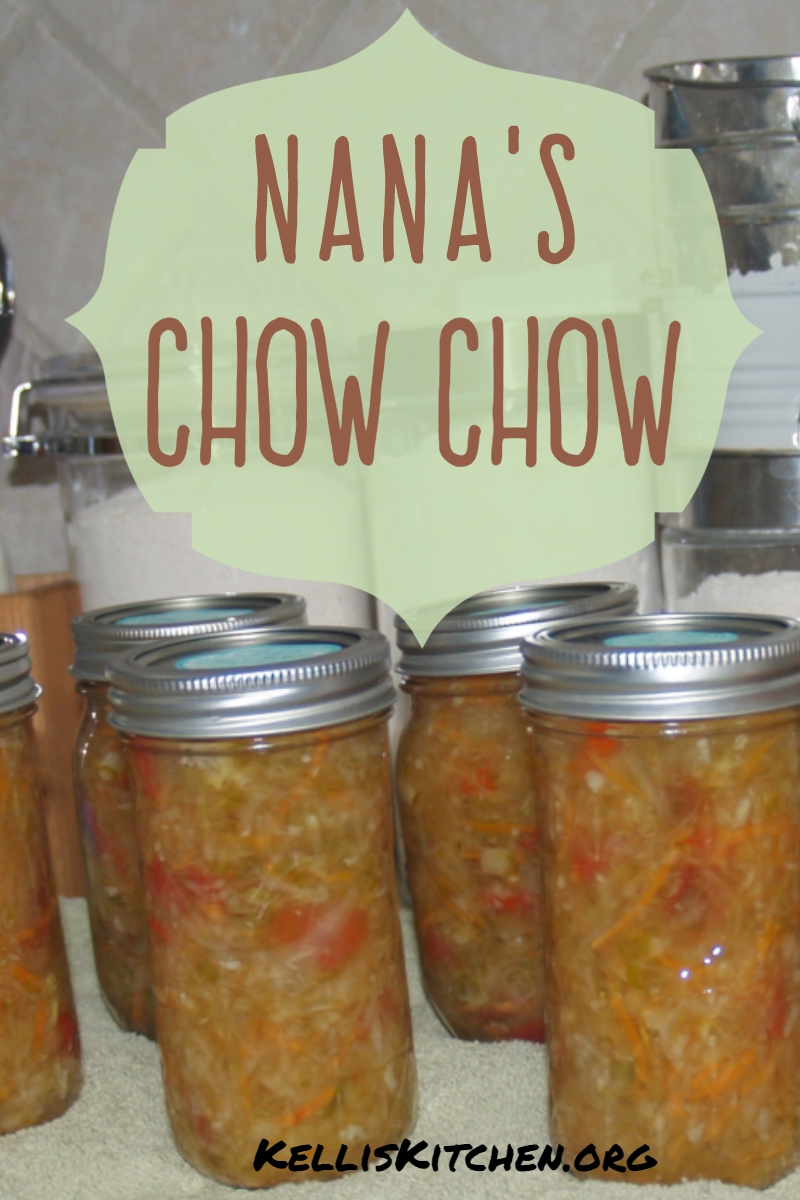 This is my Nana's Chow Chow Recipe. How long has it been since you have had Chow Chow? Do you know what it is? For those of you who do not, chow chow is a preparation added to food in order to enhance its flavor, like whatever you may put on your fries although I wouldn't put chow chow on fries. Last week, as I was unpacking another box from the move I found some cookbooks and in one of those cookbooks I found an index card in my Nana's handwriting with her beloved and until-now-lost chow chow recipe. Yay! It is sweet and spicy and perfect for the top of pinto beans or the bottom of a hot dog. Since Nana made it last, many things have changed and I use as many shortcuts as I can.
If you have a full garden, you go ahead and chop up all those garden-fresh items – you'll need to chop and chop. You may do the same if you have access to a farmer's market. But, if you are like me, only green bell peppers, onions and tomatoes are ripe in the farmer's marke
t right now. So, I took what I could get and bought the rest at the store. I purchased 2 bags of angel hair cabbage as well as all my red, orange and yellow bell peppers already cut up. It will save you tons of time! Check around your produce area – they are generally on a top shelf.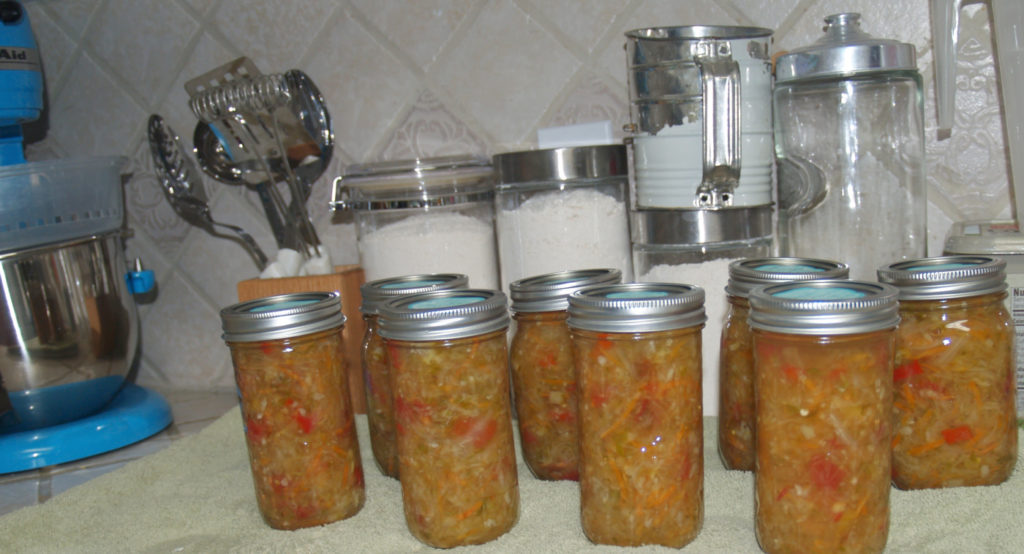 Nana's Chow Chow
Here's what you are going to need to get:
1 small cabbage, chopped
6 to 8 green or red tomatoes, chopped
6 medium bell peppers, chopped
6 large onions, chopped
2 hot peppers, chopped
3 cups sugar
5 cups white vinegar
1/4 cup salt or pickling salt.
1 teaspoon mustard seeds.
Directions:
Put all ingredients in a large pot and bring to a boil. Reduce heat and cook for 20 to 25 minutes.
Ladle into pint jars and screw lids tightly on top. Place in a boiling water bath for 15 minutes. Remove and allow to cool on a towel that is in a place in your home that is draft free. Makes 8 to 9 pints.
Now you can give some to your friends and keep some to add to dishes where you want that little extra kick! Before you know it – people will be begging you for more!