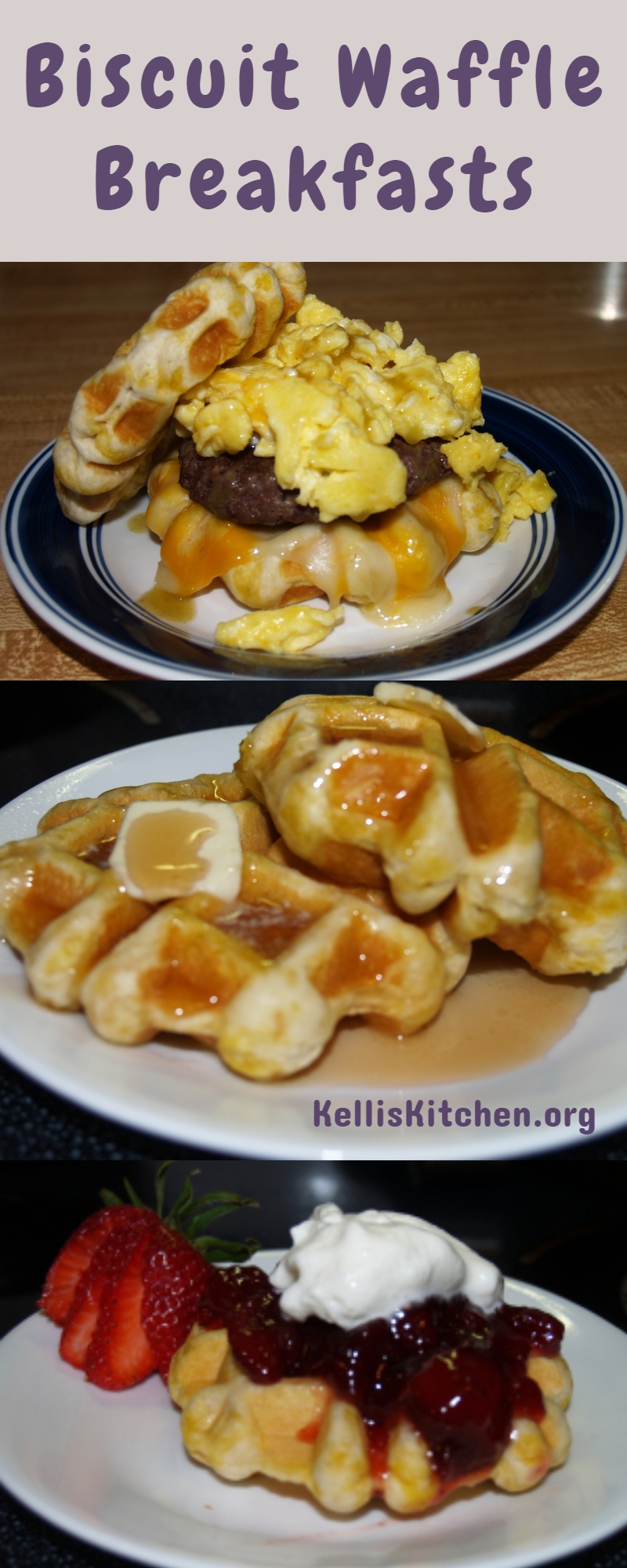 Together, my husband and I have three children plus a son-in-law (and a grandson on the way): My daughter is 30 as is her husband, my oldest step-son is 25, and my youngest step-son is 22. Occasionally, they will all be here at breakfast time. Cooking breakfast for everyone used to be an incredibly nerve-wracking time for me because juggling a full-on country breakfast for so many people who have different tastes felt impossible! I burned bacon, sausage, biscuits (lots of biscuits!), and waffles, sometimes all at the same time.
Biscuit Waffles
Then, I discovered it takes a single minute to fully cook a biscuit in the waffle iron and it looks pretty cool to boot!
You need 1 can of biscuits.
All you do is pop open the can of biscuits.
Warm up the waffle iron and spray with cooking spray.
Place a biscuit in the middle of the iron spreading it out just a little, press the iron down for 60 seconds.
Lift the lid and using a fork take out the completely cooked biscuit.
Every biscuit comes out perfectly browned but not hard.
Loaded Biscuit Waffle
Another issue was sausage. The boys and my husband really liked it but I either cooked it too fast, leaving it burnt on the outside and nearly raw on the inside or just a hard piece of charcoal. The day I began making the waffle-biscuits I had my hamburger press laying on the counter so I popped a piece in the press and look how great it turned out:
The picture on top has 2 biscuit waffles, sausage, scrambled eggs, cheese and some jalapeno Tabasco sauce for spice. The boys absolutely love it.
Strawberry Biscuit Waffle
This is the way my daughter likes it: Strawberry jam and whipped cream:
Classic Biscuit Waffles
And this is how I like it – quickest waffles in town!
Simple with butter and Griffins Syrup.
Enjoy!