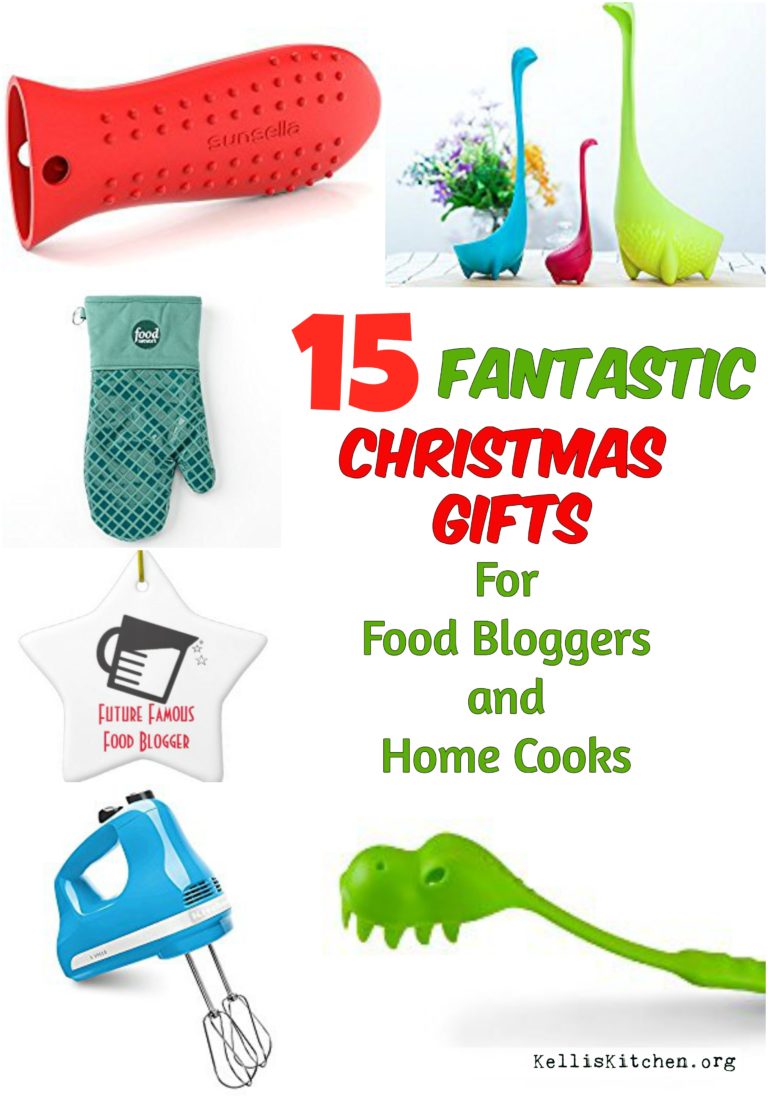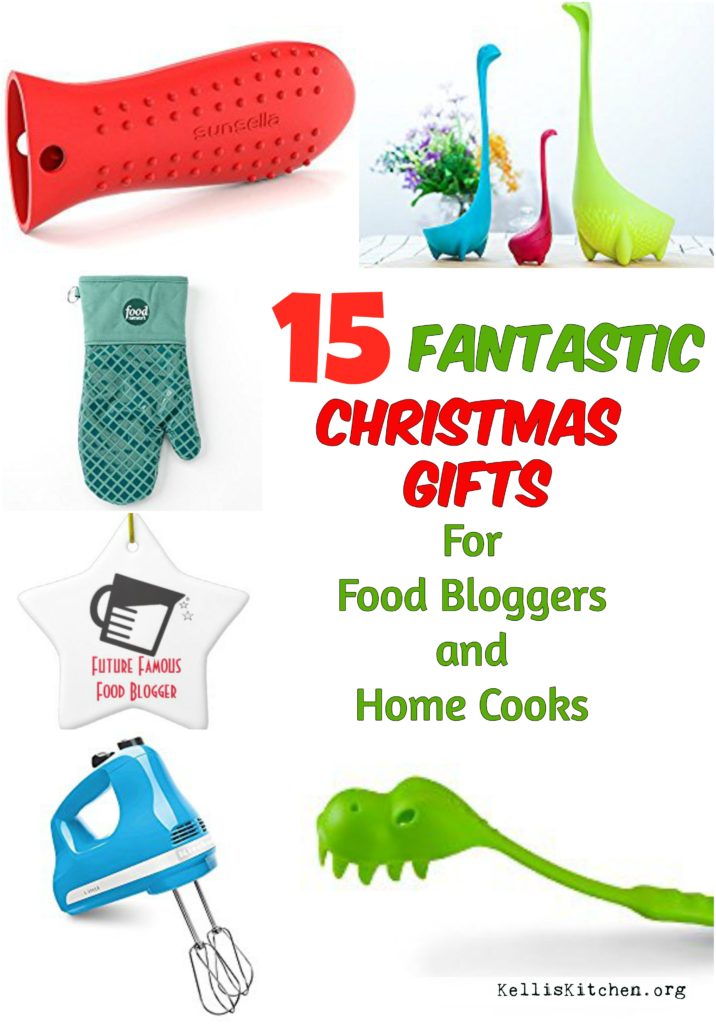 It's the most wonderful time of the year! Parties, food, gifts, and lost of Christmas treat blog posts. So, what to buy the Food Blogger or home cook in you life? Below are some fun and some practical ideas. A few we've even given or received, ourselves. Rocket helped pick out a few, so don't be surprised if you see some gifts that are extra fun (at least our 5 year old thinks so!). Click on the picture to see the item options.
We hope these gift ideas inspire your gift giving, this year.
Above all, we hope this holiday season is wonderful for you and your family!
Let's start with an easy one. Give this Christmas ornament to the Future Famous Food Blogger that you know. Let them know you believe in them!
2. I gave a pair of these Food Network oven mitts to mom for Christmas last year. It turns out that we both absolutely love them. They come up high enough on the arm that we have fewer burns from the oven. Score!
3. I just love this Blogging with Style apron! I could always use a new apron!
4. This is a great idea! A silicone Cast Iron skillet handle holder. It's under $10 and makes an awesome stocking stuffer.
5. Rocket helped pick out some of these gifts. Here is his first pick. It's a Pastasarus Pasta Server. We love dinosaurs at our house!
6. I think there is a theme here in Rocket's picks. We eat a lot of spaghetti at our house. Even when we are not having spaghetti, there is spaghetti. Rocket loves pasta. It's one of his favorite foods.
6. Something personalized is always a good idea. You can put your master chef's name right on the towel and show them your were thinking about them far enough in advance to have something personalized and shipped for Christmas. That's love, right there.
7. Here is another awesome pick from Rocket. Who wouldn't want to serve tacos in a Triceratops? Who wouldn't want to eat a taco out of a dinosaur?
8. I just love these Nessie kitchen tools. My husband usually gives me a t least one Nessie gift each year. They look so cool in my kitchen. Now they have a gift pack with 6 items!


9. This spoon rest is cute enough for any kitchen. I put it on here because I'm hoping Santa will bring me one.

10. Who couldn't use a new hand mixer. Mom got one for Christmas last year and she loves it!
11. Everyone needs a great ice cream spade. Coming in at roughly $10 it could easily go in someone's stocking.
12. Can you tell the we get kitchen burns a lot? Here is another way to protect your cook from arm burns. These oven rack guards are genius!
13. Looking to give one big, jaw dropping gift? Look no further. This big ticket item both impressive and heavy. A KitchenAid Mixer makes an incredible Christmas gift. Mom was so stunned the year she got one!

14. Did you give the KitchenAid mixer last year? Well, follow it up with some cool accessories!

15. Looking for another big ticket item? Only when you really love someone (and really trust trust them) do you get them knifes. Try a Cutco Knife set. My husband got a set in college and we still have it and use it. Totally worth the money.
I use affiliate links in this post. If you purchase through them I receive a small portion of sales.