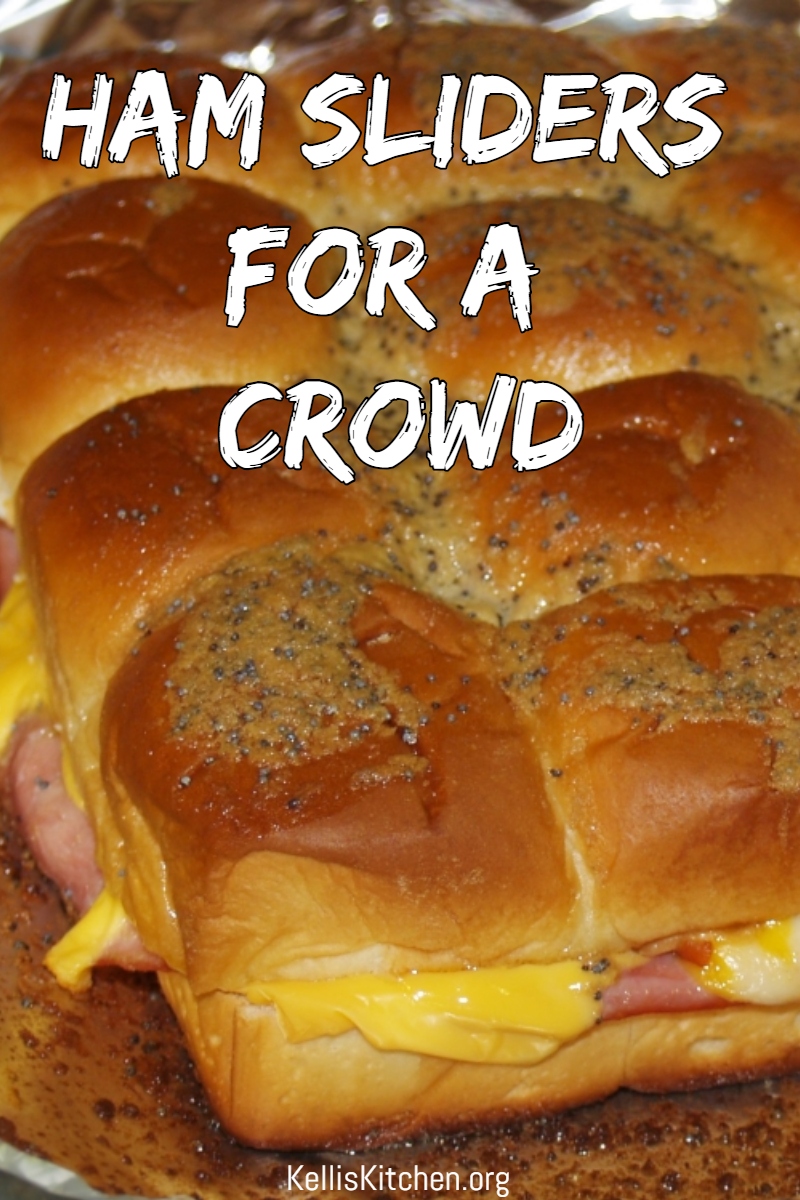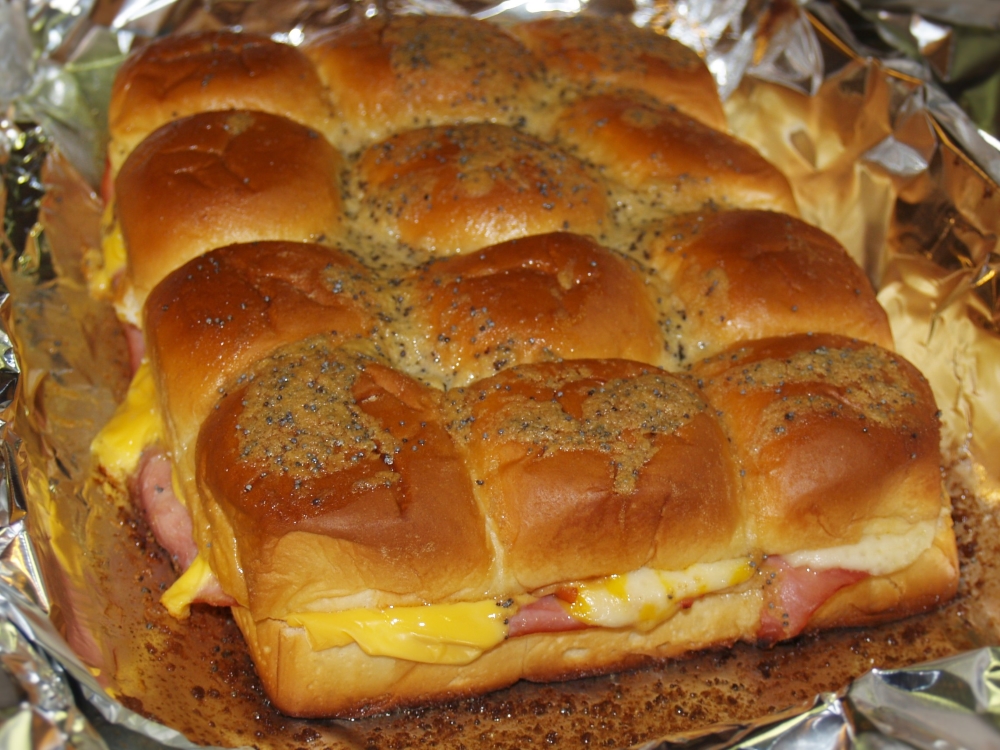 These Ham Sliders are the perfect thing to make the night before Thanksgiving when you have all the family spending the night or the day after when all the kids are watching the big game! So easy to make that it's more of a process than a recipe. This is NOT a sponsored post so any name brands that I mention will be because that's what I used. Here's all you need:
12-pack of King's Hawaiian Dinner Rolls (you can also get those Sara Lee plain ones if you don't like King's)
½ lb. Deli slices Ham
12 slices of whatever Cheese you choose – I used 3 kinds: Individually wrapped for Mr. Picky Eater, Pepper Jack and Colby Jack.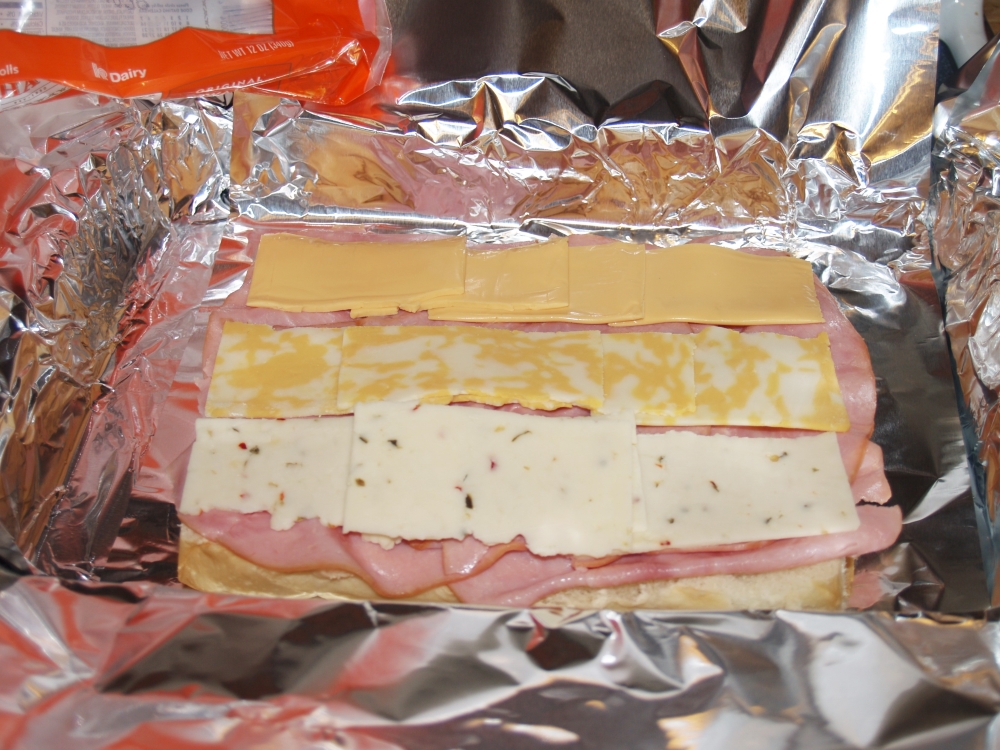 ½ Cup Melted Butter
1 teaspoon Poppy Seeds
1 ½ Tablespoons Worcestershire Sauce
1 ½ Tablespoons Brown or Dijon Mustard
1 teaspoon Onion Powder
Directions:
With a serrated knife, cut dinner rolls in half in one slice.
Place bottom have in a foil wrapped pan that has been sprayed with non-stick spray.
Layer ham and cheese on bottom half of rolls then place top half on.
Melt the butter then add the poppy seeds, sauce, mustard and onion powder – mix up well
Drizzle over tops of rolls that have been placed on top of the sandwiches.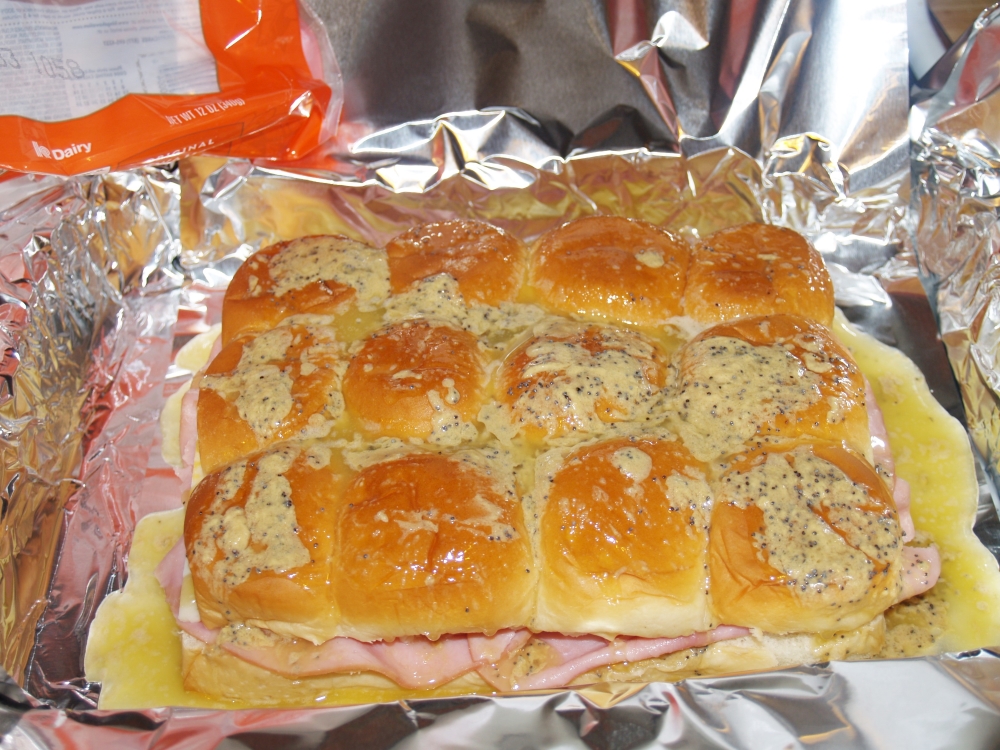 Cover with foil and place in the refrigerator and allow to sit for at least 2 hours – I let mine sit in there all day until evening.
Preheat oven to 350F
Bake, foil on, for 30 minutes then take foil off and return to oven for about 10 minutes.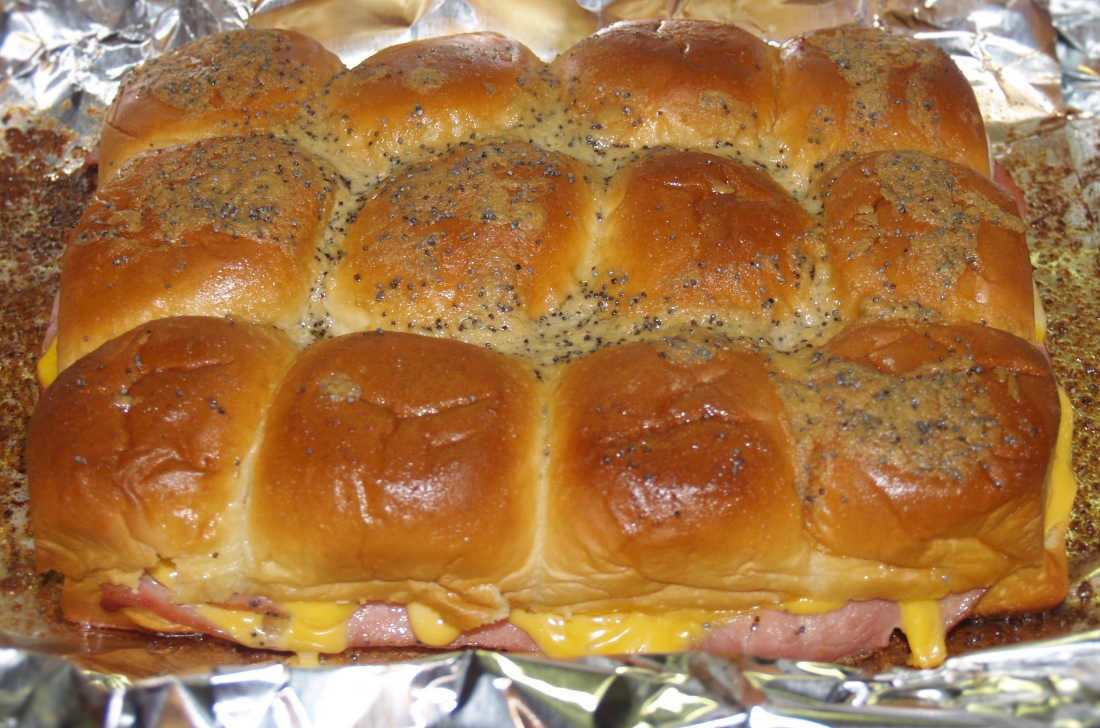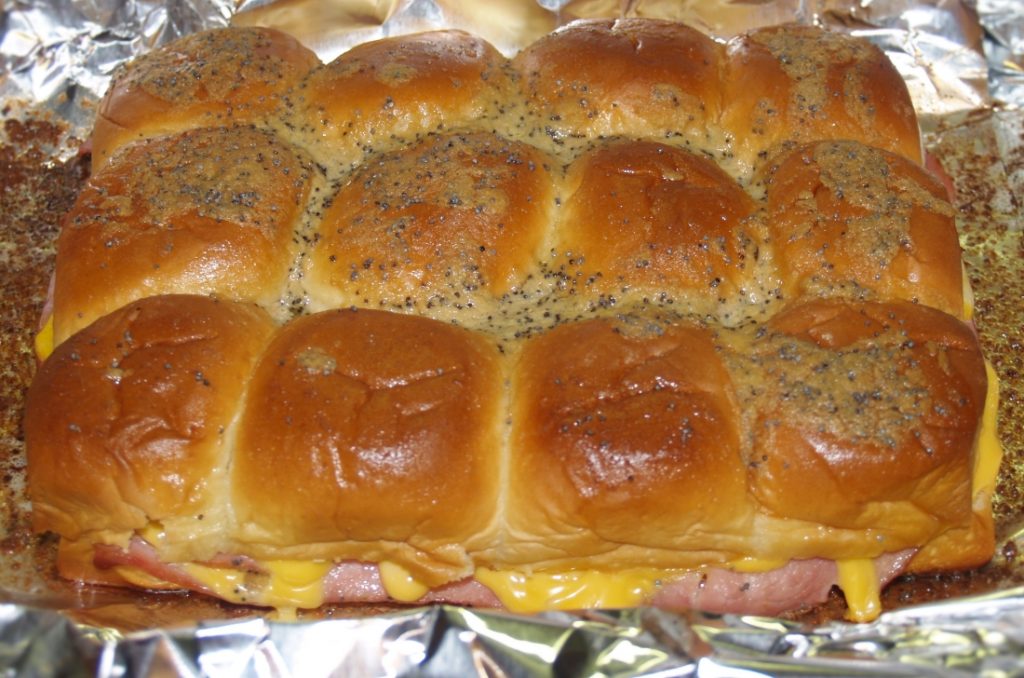 Serve and enjoy!
We loved them and will be having them again very soon – maybe even used rotisserie chicken next time!
If your crowd is not as big as ours, just cut the recipe in half and get one package of dinner rolls – make it exactly the same way.