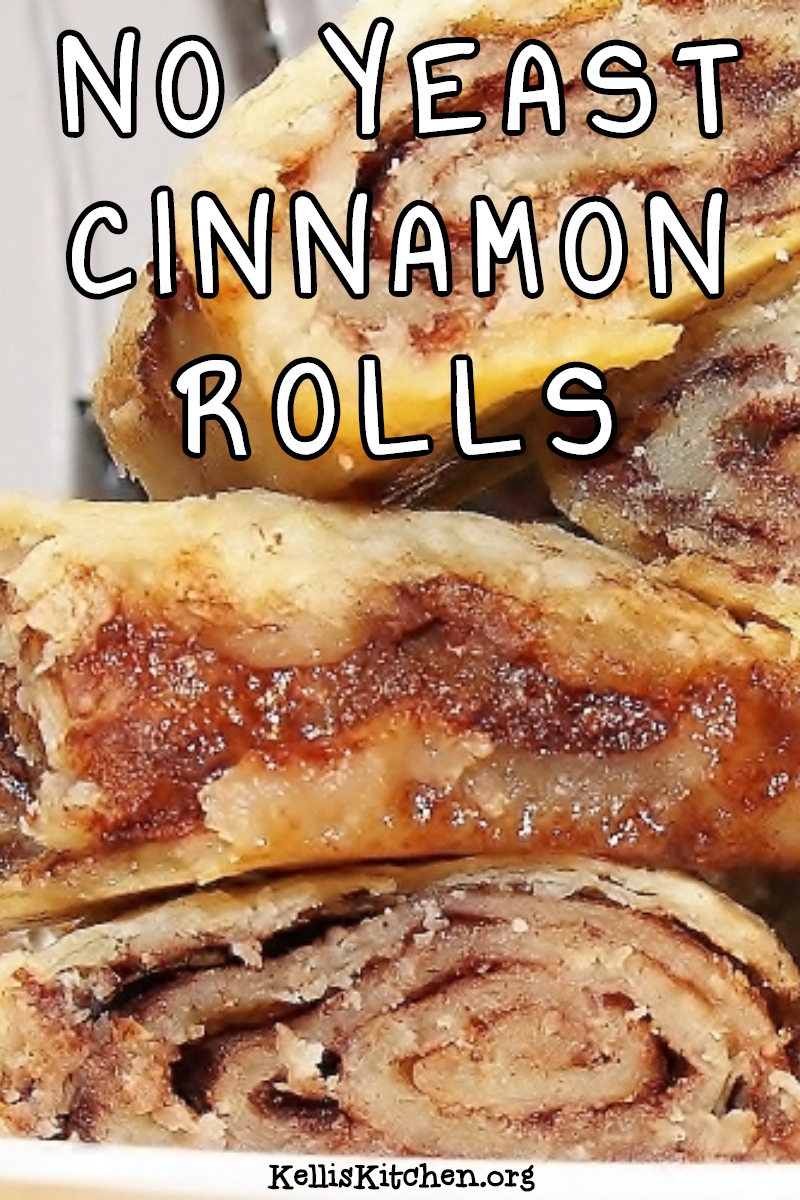 No Yeast Cinnamon Rolls
Ingredients
6-1/4 cups all-purpose flour
2-1/2 teaspoons salt
1 cup shortening
2-1/4 cups cold water
2 cups butter, softened
1-1/2 cups sugar
5 tablespoons plus 1 teaspoon cinnamon
Directions
In a large bowl combine the flour and salt. Cut in the shortening until pieces are no larger than pea size. Stir in water; dump dough onto a floured surface and separate into 4 equal parts. Roll each part, one at a time into a 13×12-inch rectangle. Slather 1 stick of softened butter on top of the rectangle; sprinkle 1/4 cup plus 2 teaspoons sugar on top of butter then 1 tablespoon plus 1 teaspoon cinnamon.
Roll so that the roll is 13-inches long. Close the ends by pinching the dough together. Place in a 9×13-inch cake pan seam down. Repeat for the next 3 rolls.
Bake at 375 degrees for 40 minutes. Don't be worried when baking, if it looks like all the butter has come out, it hasn't. The rolls essentially fry in butter. When finished baking carefully take out of pan to cool on a large cutting board or foil on the counter. When cool slice. Each roll makes 4 large rolls or 8 small.
Recently, I was reading different recipes at a Linky Party where I saw a picture that appeared vaguely familiar, no it wasn't one of my pictures but the food in the picture looked familiar. I clicked on the picture and it took me to Lady Behind the Curtain blog and to the Gooey Cinnamon Rolls recipe. When I was able to see the larger picture I knew it was my Nana's cinnamon rolls!
I don't know if they were short of yeast during the depression or way out in the country but she never used yeast in her cinnamon rolls. It's what I grew up on and it's what I love the best! If you've never tried them, give 'em a shot – you may find that you love them too! If you would like to see the post that jogged my memory, please go here to Lady Behind the Curtain and she can give it to you best – here's what I did:
I rolled it out and sprinkled it on:
I rolled them up and rolled them up:
And threw them in the pan! (can you tell I've been singing Patty Cake to Rocket?)
Then I took them out of the oven:
Stacked them up and ate as many as I could in 30 minutes! They tasted exactly like Nana's…..so doggone good – I'm still eating 1 piece per day. They freeze wonderfully!!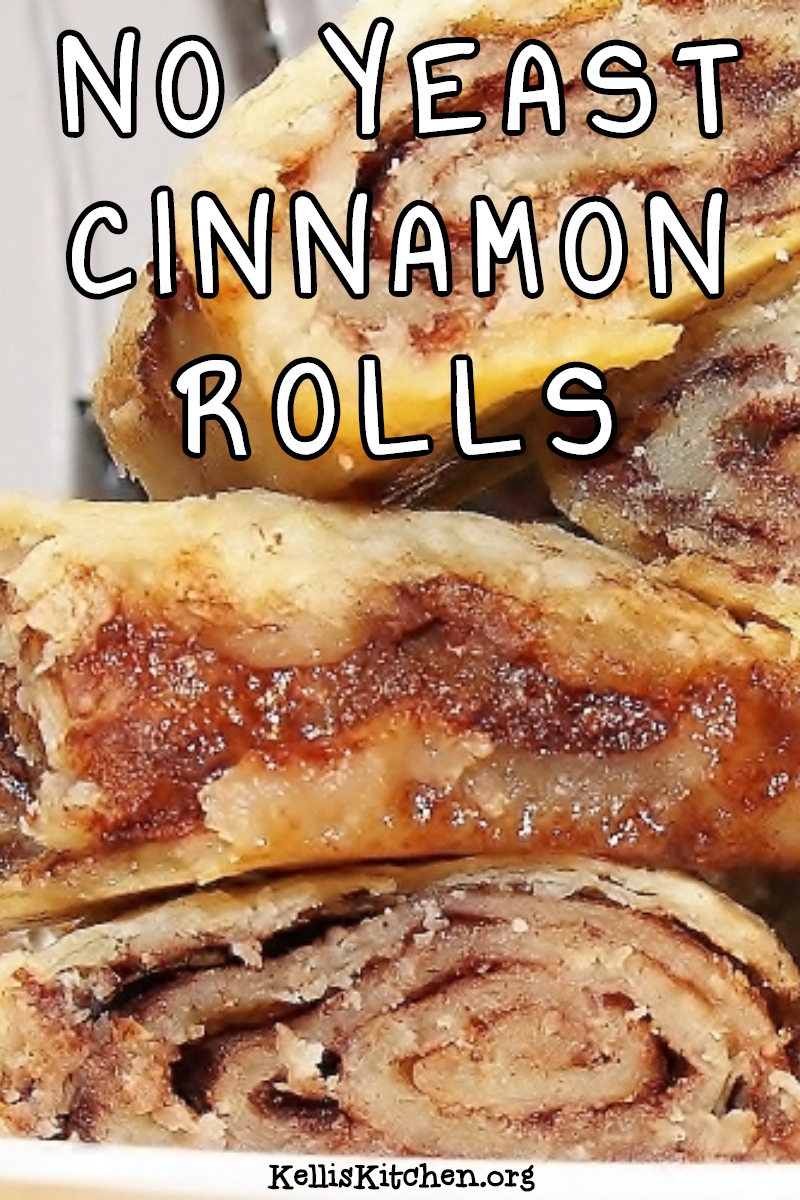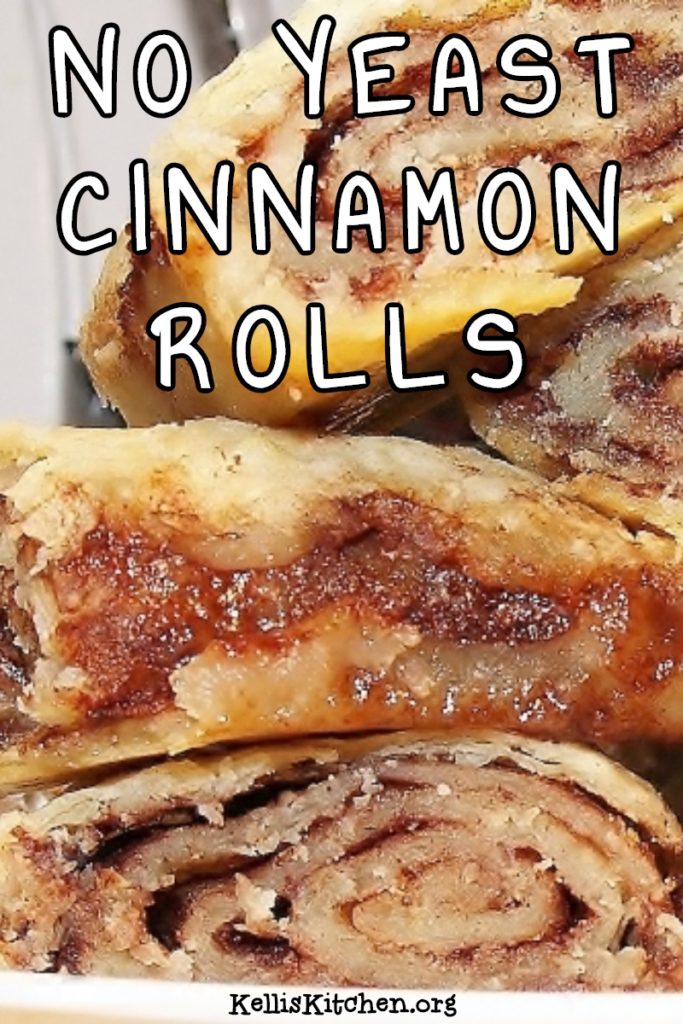 Enjoy!