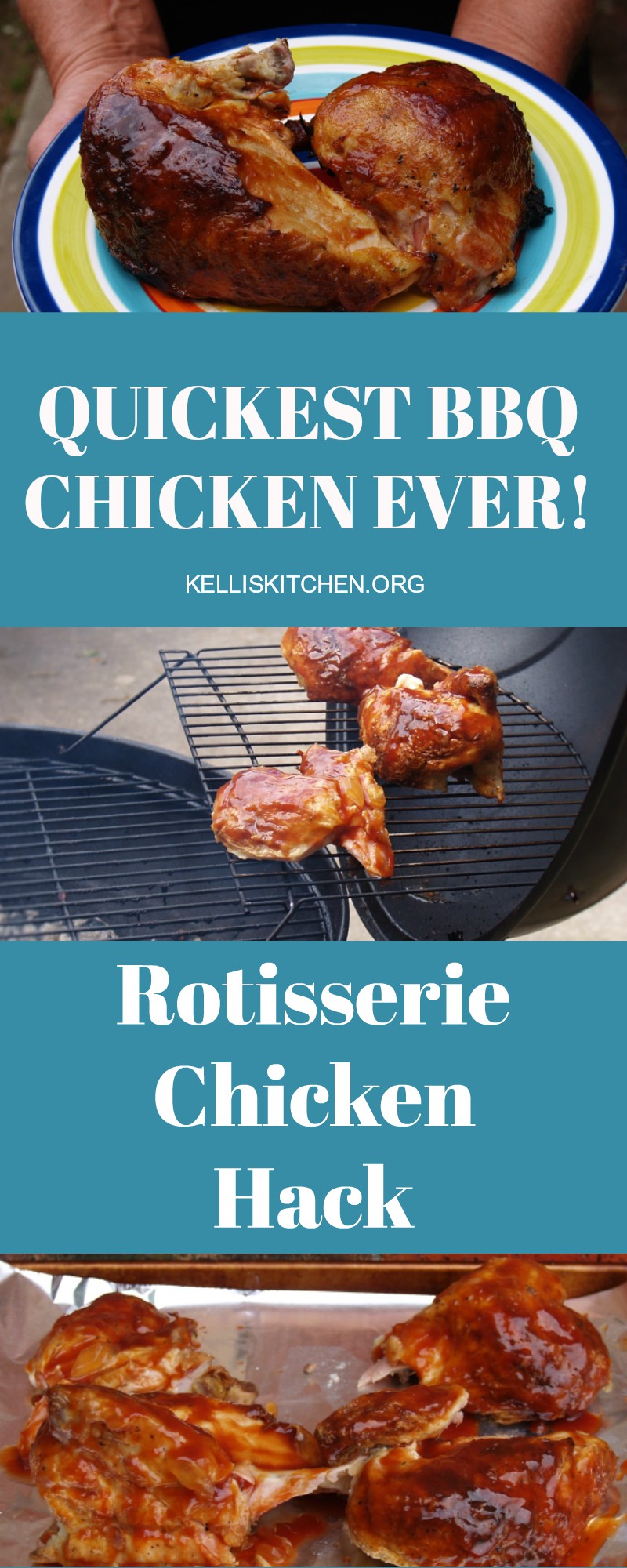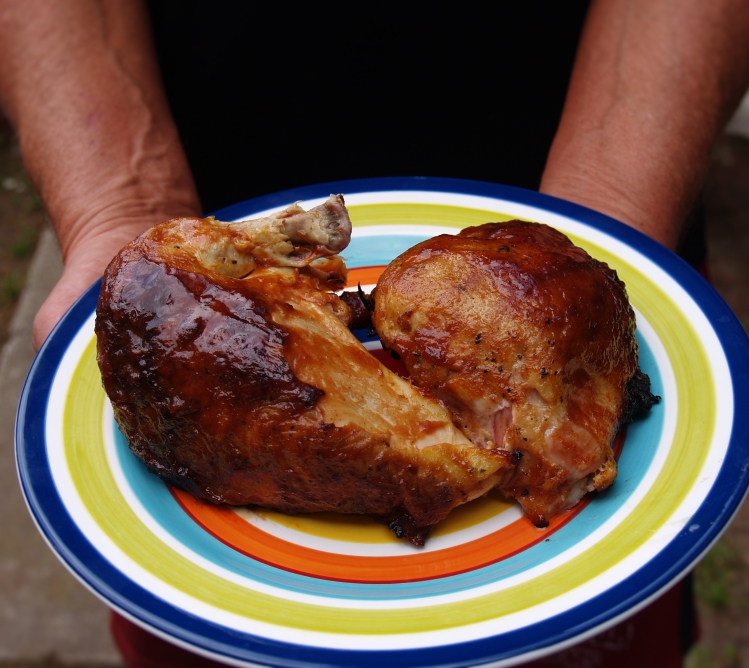 I'm going to show you how to make the quickest BBQ Chicken with a 6 burner hooded bbq ever in just a moment. First, how have you been? It's been crazy busy around these parts, mostly because my 6-year-old computer died so a new one had to arrive and be programmed causing me to be lax on posting great old fashioned and/or easy recipes but I've got lots coming. The interesting thing is, this wasn't even on the list and it's only because I did it on the spur of the moment, then the family practically inhaled it – that I am bringing it to you now. I have literally just sat down from eating supper. I had spent all day working on Yum Goggle, Mr. Picky Eater spent his time working on the yard while SIL worked and Top Girl tried to keep up with Rocket……….all busy and all tired. All I knew was I wanted something off the grill but it was too late to thaw anything and I was too busy to mix up any marinade or meat concoction. Lucky for me, SIL bought a rotisserie chicken last night at work and brought it home. That was the genesis of one of what our family believes is one of my best "recipe" developments.
If you live in the U.S., next weekend is Memorial Day and begins our annual cook-out season so this short cut is the best little secret you will have in your back pocket! Some weekends you have the time to shop and marinate and prepare meats for the grill and sometimes, you just don't have the time or energy to do all that but have guests coming anyway so hit the grocery store and get ready to be praised for your culinary prowess! You can also check out Kitchenbar for recipes and reviews for products in the kitchen.
Quickest BBQ Chicken Ever!
Here's what you need:
Rotisserie Chickens
1 Big bottle of your favorite BBQ Sauce – we use Head Country
A grill – charcoal, propane or electric
Here's what you do:
Cut the rotisserie chickens into fourths
Cover with a good amount of BBQ sauce and let sit about 30 minutes.
Place on the top part of the grill so the chicken nor the sauce will burn.
Shut the lid for 25-30 minutes – long enough to heat up the chicken (165F) and the BBQ Sauce to "melt" a bit into the chicken.
Take it off the grill and dive in – people will think you have worked all day preparing the chicken for your party and the good news is that you just grabbed a couple of things from the grocery store! It is moist with a balanced taste of smoky and sweet against the chicken that melts like buttah in your mouth!