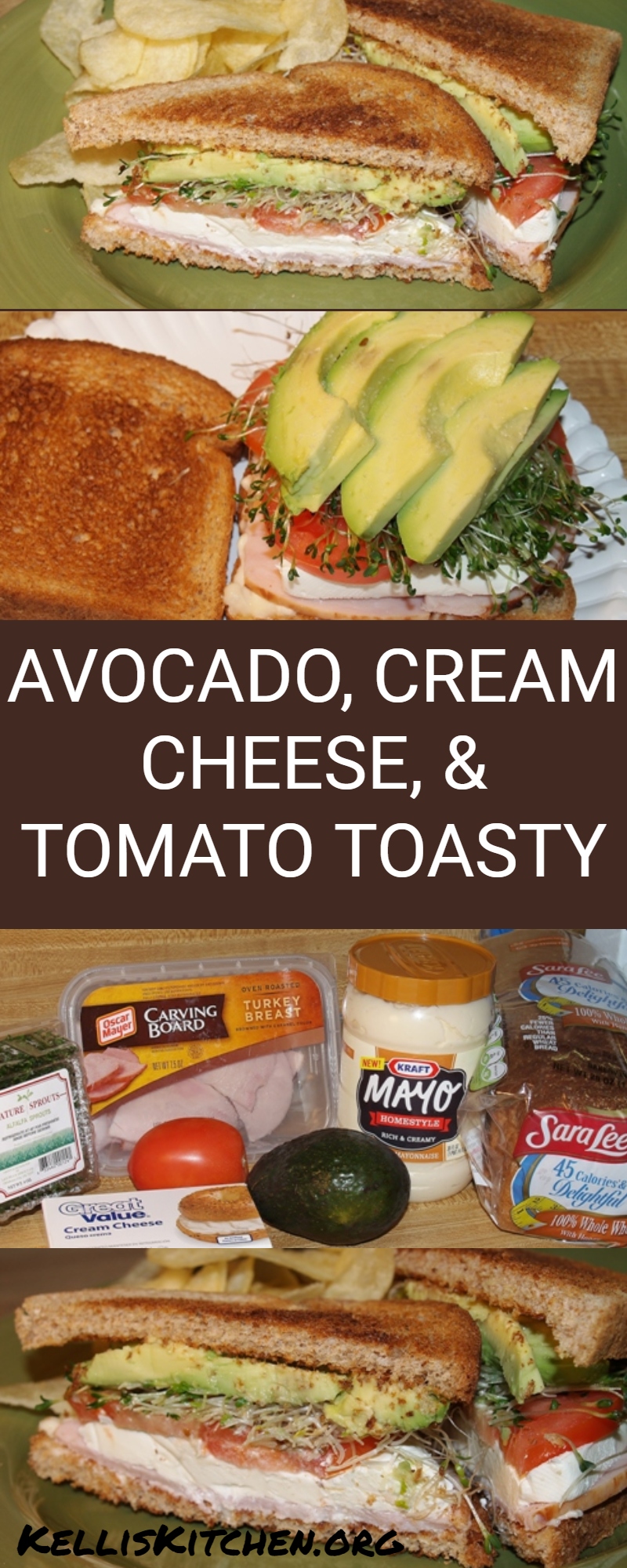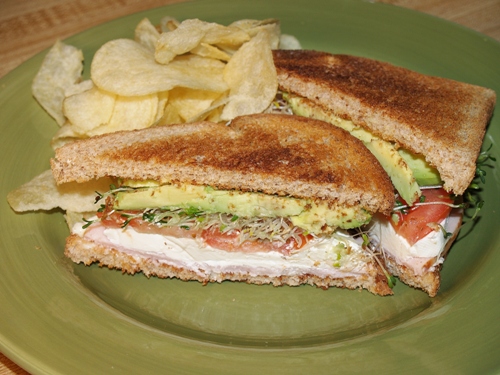 14 years ago this week, I moved to Norman. The first day of work I made friends with my desk mate Amy, and she took me to lunch at Bison Witches in the downtown area where I discovered my favorite sandwich. It is a hole in the wall place that has pretty good pub food but now, because Diners, Drive-Ins, and Dives TV show went to The Diner, a place next door to Bison Witches, it is always a huge ordeal to go eat because of the line into The Diner and the crowds at Bison Witches because of the people who get tired of waiting and want to eat something NOW! I decided I could pretty much make the sandwich, called Shelly's Special, at home. I thought y'all might like it too so I took pictures of me making it. Now, this sandwich is not shy about flying her high-calorie flag so you should know that I only have this about once every few months, but it IS partially healthy! At the restaurant, it is served on a croissant but I made mine on toasted whole wheat bread to make it a bit less caloric. If you are a vegetarian like Chocolate Chip Uru, leave off the turkey. Love ya CCU!
Avocado, Cream Cheese, and Tomato Toasty
AKA Shelly's Special
This is what you will need: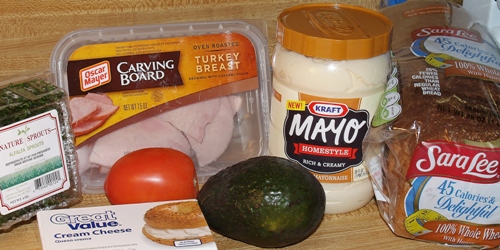 First step is the Mayo – I know, it's pretty thick on there….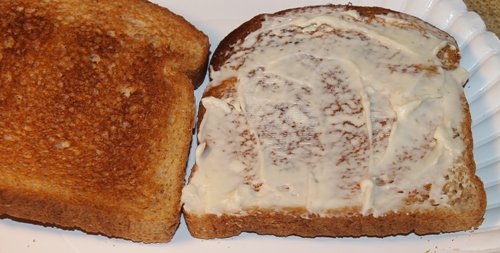 Then the turkey. I'm sure they use a whole roasted turkey but that's way too much for 1 person!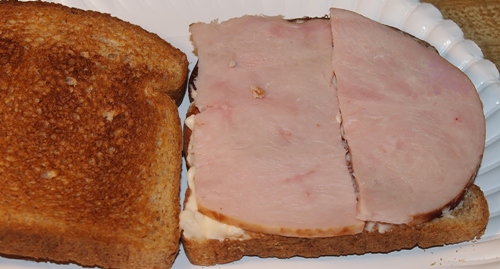 Then the cream cheese – yep, it's thick too.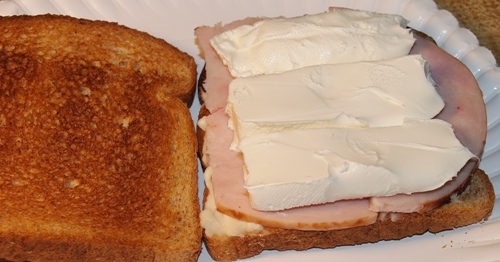 Then tomatoes with a bit of salt.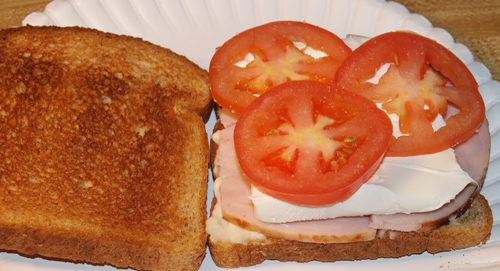 Wash and blot those sprouts before you put them on….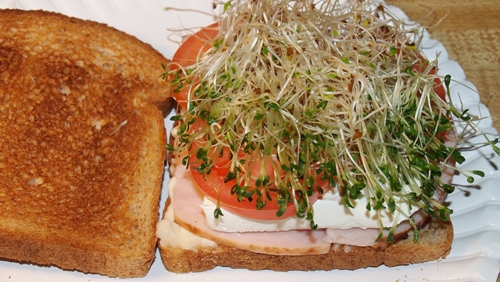 And finally the avocado.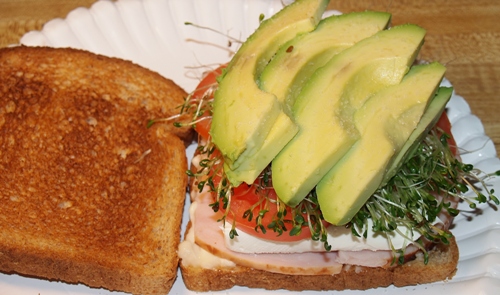 They serve homemade chips with their sandwiches which are wonderful. I have plain Lay's.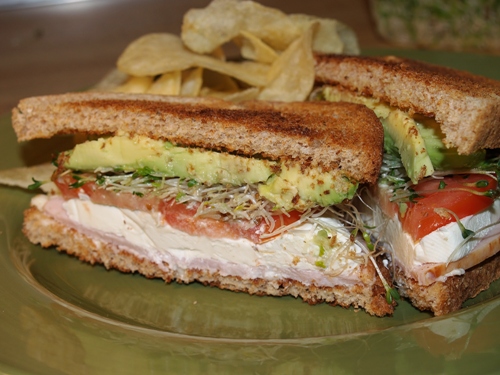 If you have never had a sandwich like this, next time you splurge – do it with this!