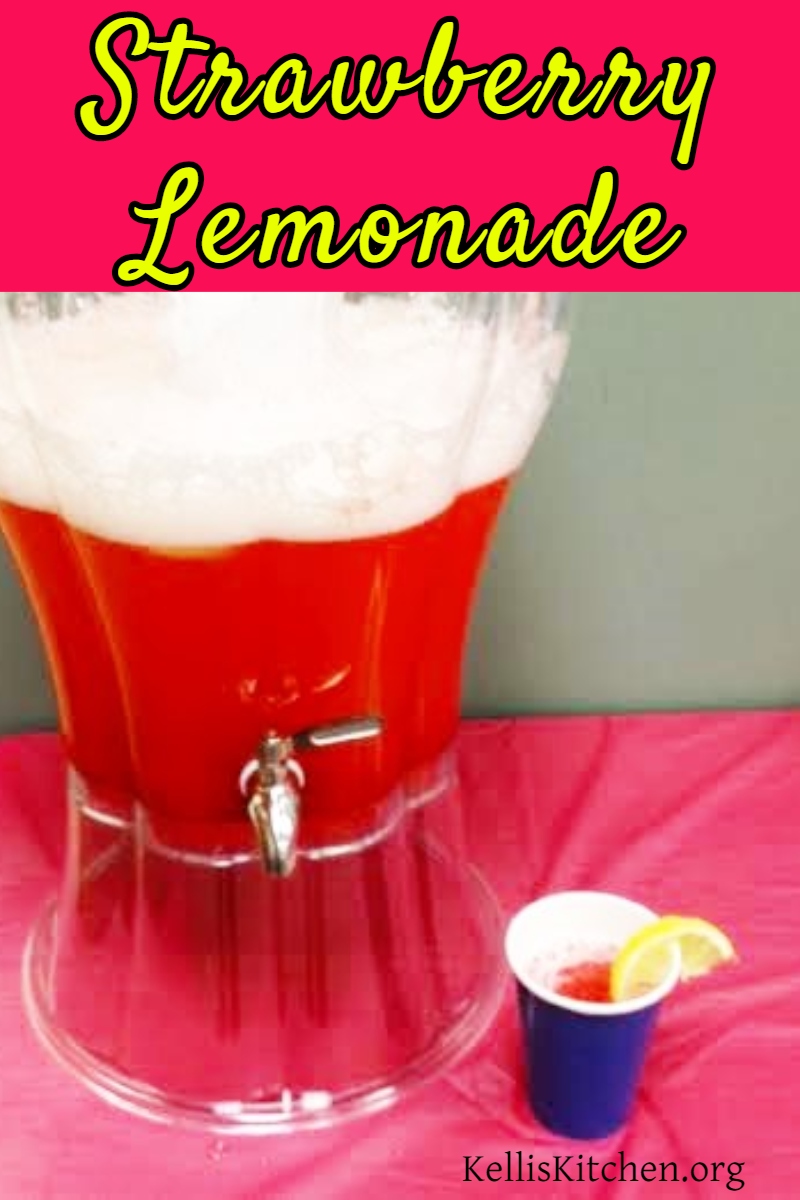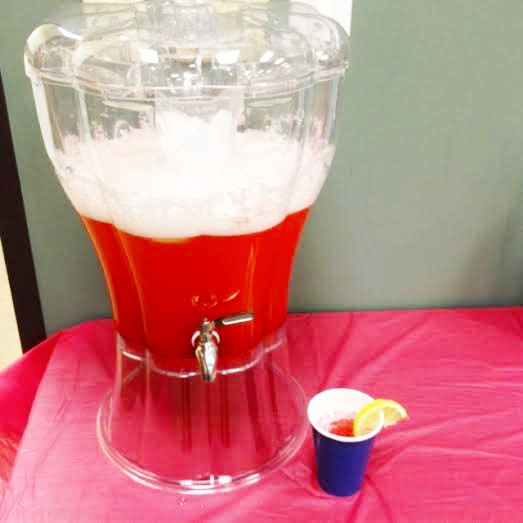 Last Saturday Top Girl and I went shopping where at some point we decided to get a bite to eat. We drove to our favorite sit-down place to eat on Saturday only to be told the wait would be almost an hour! We left, walking across the parking lot to one of the chain steak houses where there was no waiting in the mid-afternoon sun. When looking to add spirits to this drink, consider taking this mixologist course.
When we ordered our drinks, I was disappointed the find they did not carry my beloved Diet Dr. Pepper – darn it! If I am going to drink sugar, I want sweet tea but they only had unsweetened tea that you could add sugar to – that's NOT the same as the kind with simple syrup cooked in so I didn't get that. The waitress recommended the Strawberry Lemonade and I thought that sounded good so I went for it as nowadays I'm trying to shake up the everyday.
It arrived in a quart Mason jar with a frosted mug for me to pour it into, which I did………I drank every single drop! It was delicious. Honestly, the best tasting strawberry lemonade I have ever had. We finished lunch and the bill came. I nearly fainted when I saw how much that fabulous tasting strawberry lemonade cost: $8.99!! $9 for lemonade? What the heck?!?!?! I called the waitress over and sweetly told her how much I loved my drink and wondered if it would be easy to make at home. She laughed and said it was very easy as she had seen the kitchen staff making it for several years – so she told me the recipe.
The next day we had Rocket's Birthday Party so we made it for that – it tasted EXACTLY like the Steakhouse Strawberry Lemonade. It was so popular and tasty that when Top Girl had a party at work, she made it for THAT. When she got home she suggested that I put it on the blog so you could have it for all the baby showers, wedding showers, graduation parties, birthday parties and summer parties we all have coming up. We are going to keep the ingredients in the house at all times so whenever we cookout, we can make it just for us!
My photos are not that great – they were taken with a phone at the work party – but truthfully, I thought it was more important to get this recipe out there and I'll fill in with better photos later!
We doubled it for the drink holder it's in but to fill completely it would take 4 times the recipe. I just broke it down to meet a normal person's consumption habits because the recipe the waitress gave me was HUGE!
Steakhouse Strawberry Lemonade
Ingredients:
1 large can Frozen Lemonade Concentrate
1 16 oz. box Frozen Strawberries, thawed
½ Cup regular Sugar
1 two liter bottle of Sprite, cold in the fridge
Directions:
Put the lemonade concentrate, sugar and strawberries into a blender or food processor and process until well combined.
Pour into bowl or dispenser and slowly add cold Sprite and stir.
Serve and enjoy!!
Y'all are going to love this – I promise!