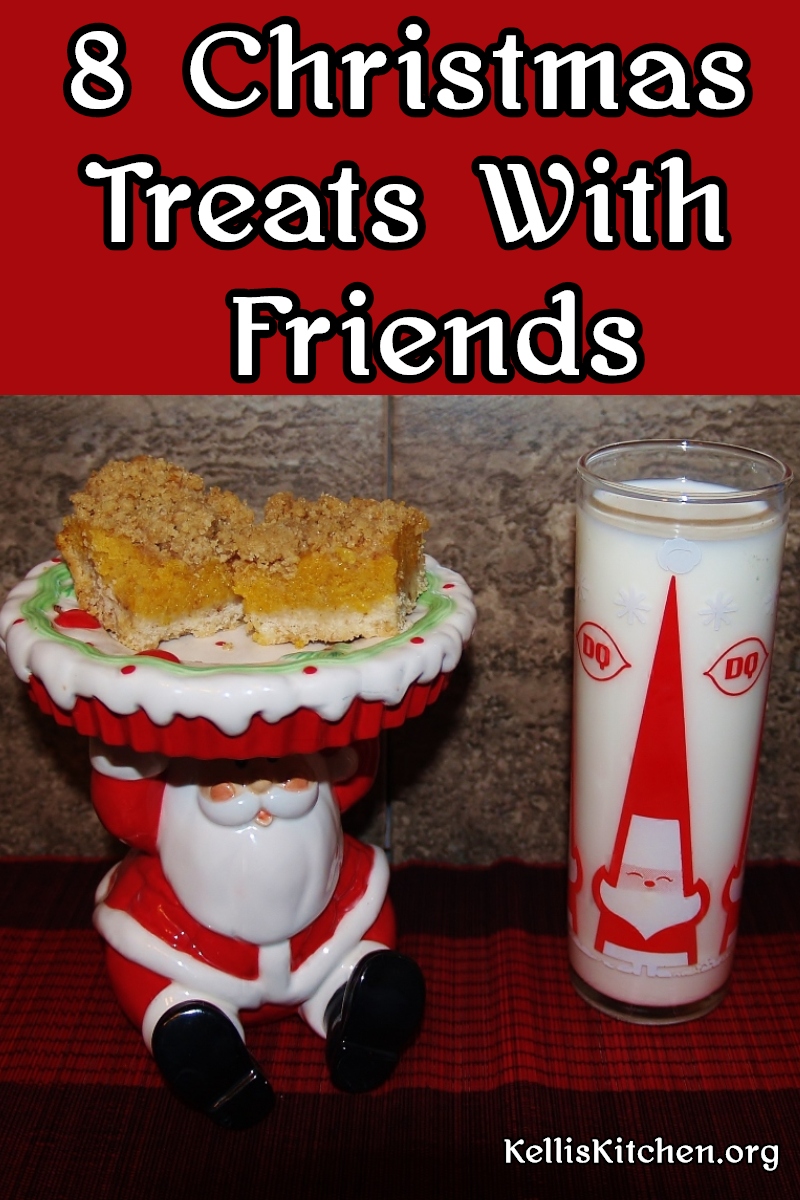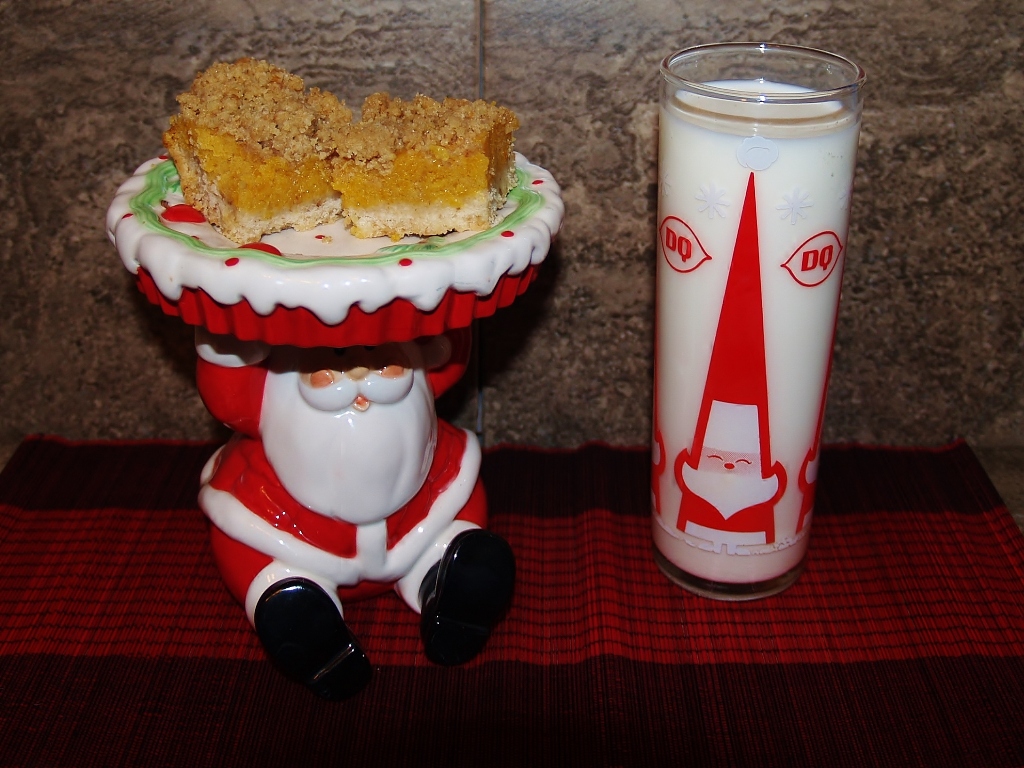 It's nearly Christmas for those of us who celebrate. Is your shopping done? Baking? Last Saturday night we celebrated Christmas with Lawyer Boy and his wife Minnie Mouse. Remember I showed you the cow picture we were giving to her?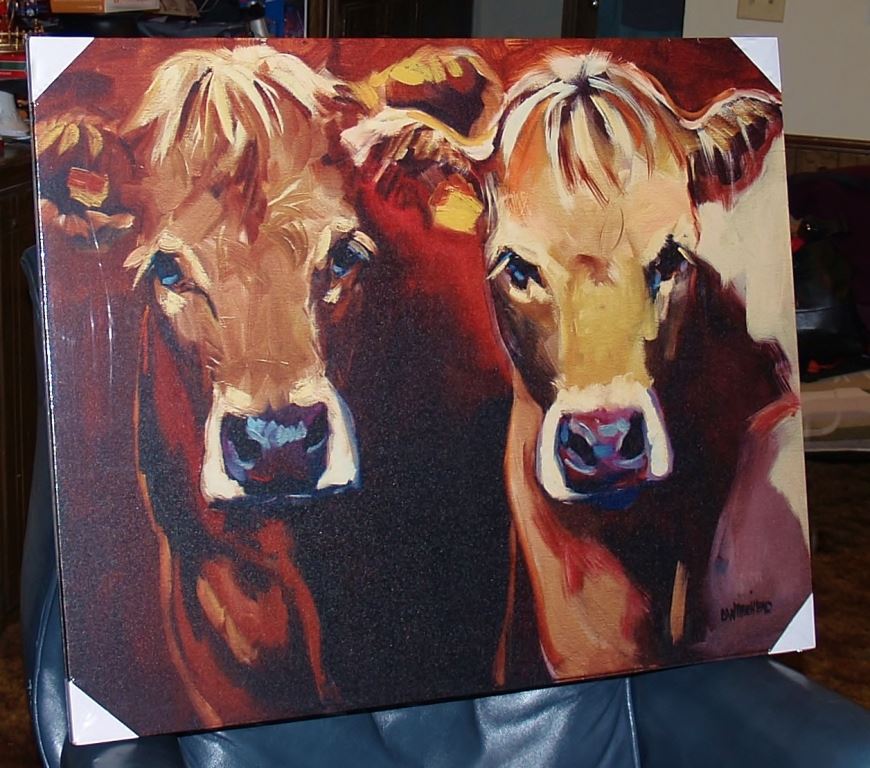 Look what she gave me? Isn't that funny?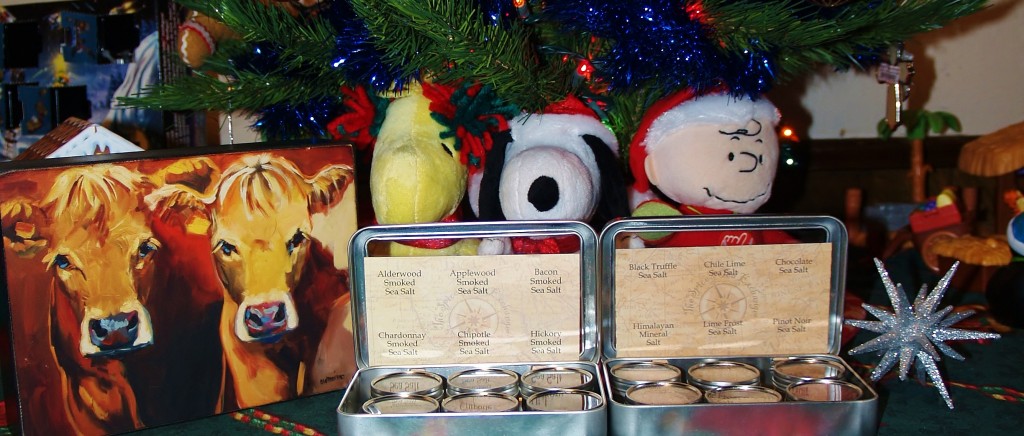 There's also a wonderful selection of smoked and other infused salts from the Spice & Tea Exchange in Sulphur, OK – they have them all over the U.S. – but I'm thrilled to have the plaque because I had fallen in love with the cow pictures, called "New Buddies on the Block" by artist Diane Whitehead. She has such a lovely collection of paintings I have purchased a calendar and book by her so I will have even MORE livestock pictures around.
So, on with mom's treat tins. I already told you about the Lotion and Apple Butter from Eliot's Eats but there's so much more in the tins: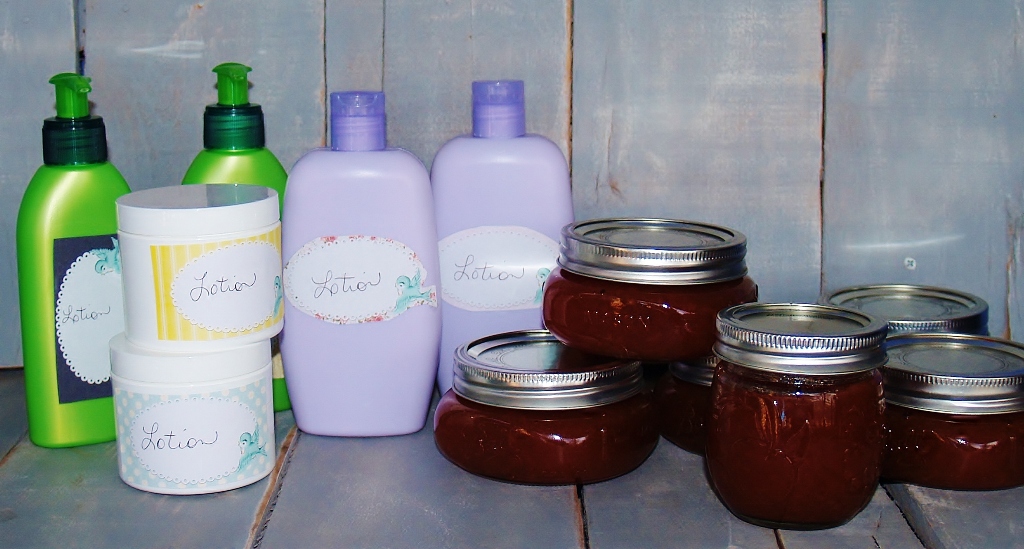 Besitos de Coco and Scottish Shortbread from my good friend Stacy at Food Lust People Love.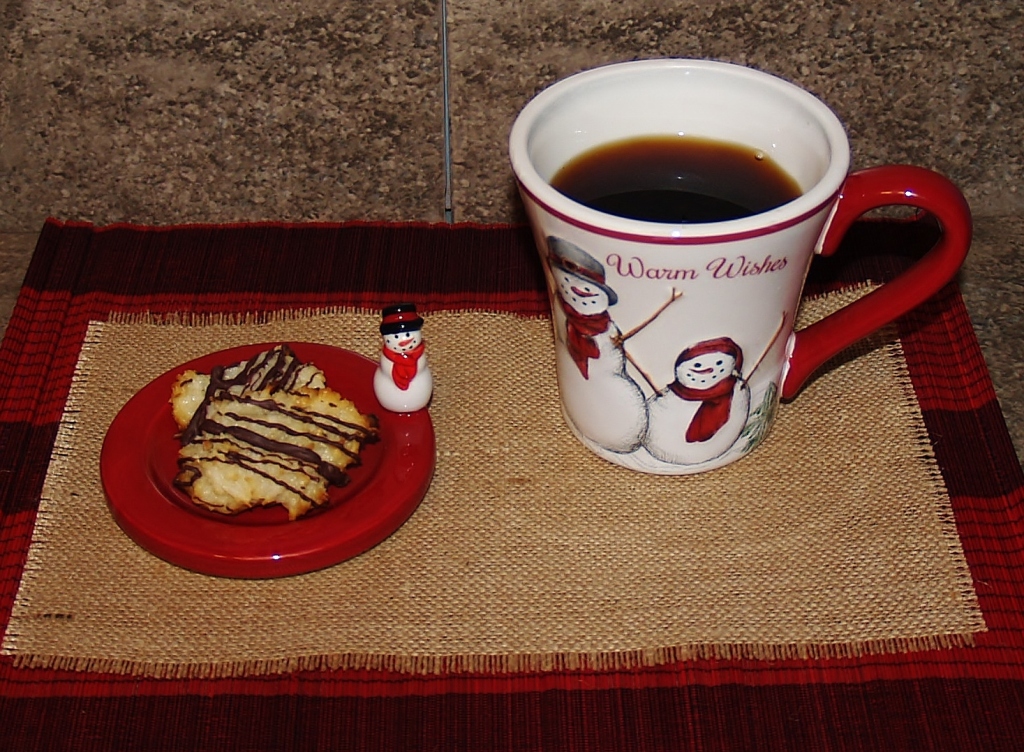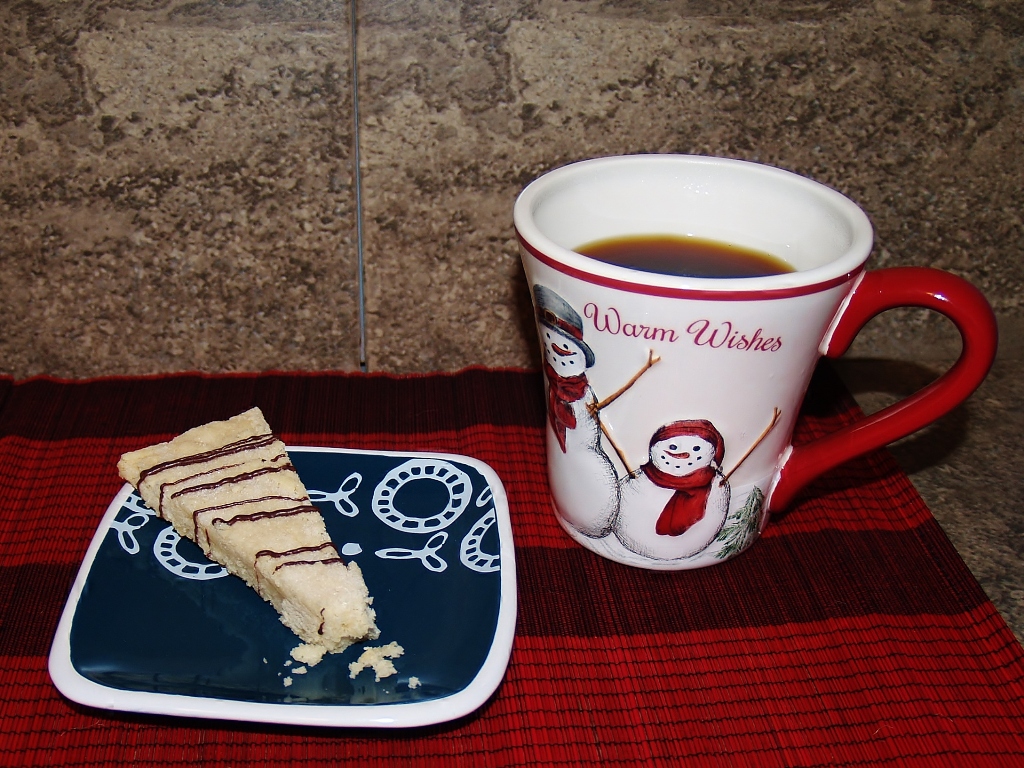 Candied Walnuts from my friend Lillian at My Recipe Journey.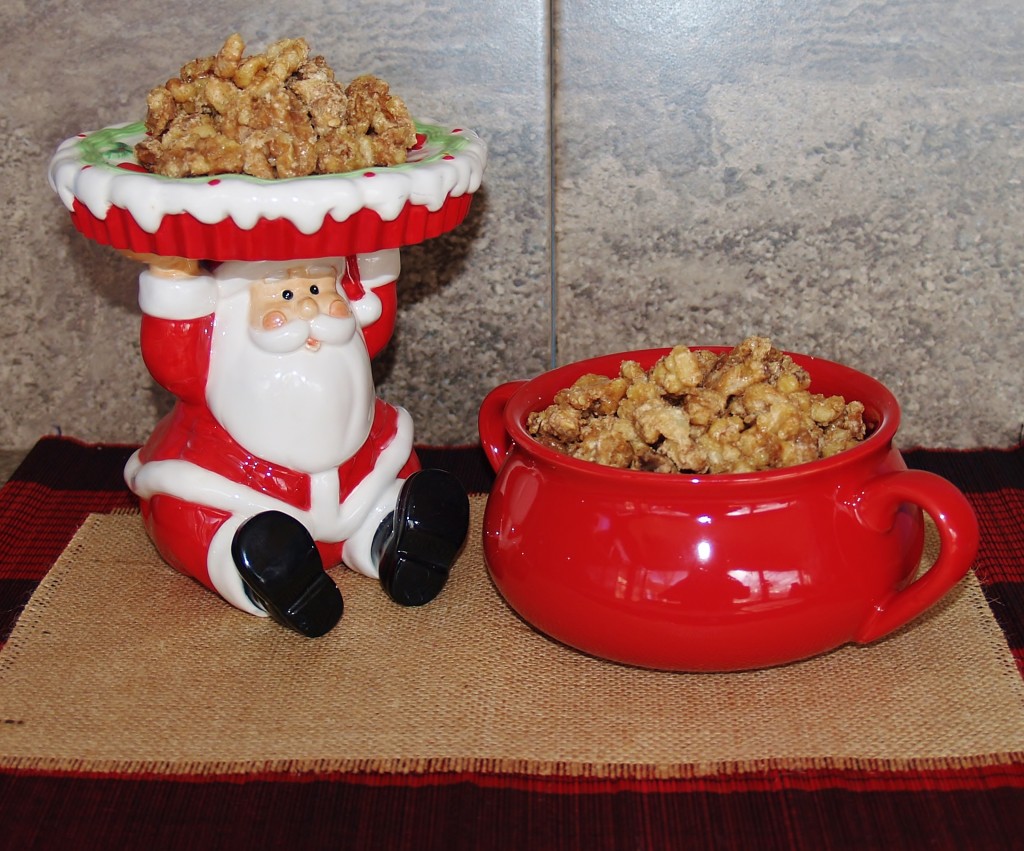 Spicy Pecans from Alton Brown.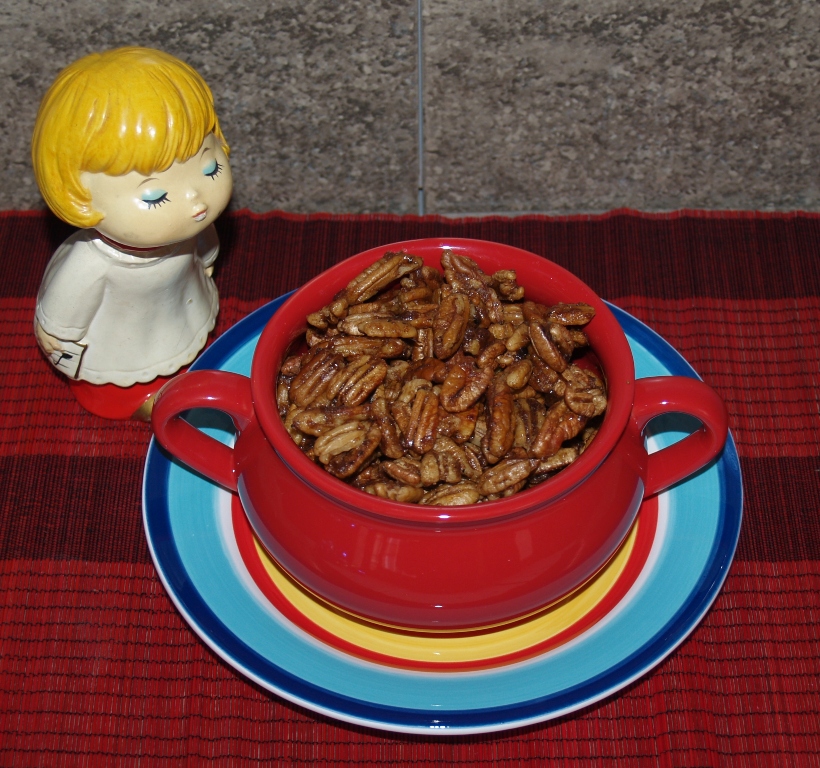 Sugar Cookies dipped in chocolate.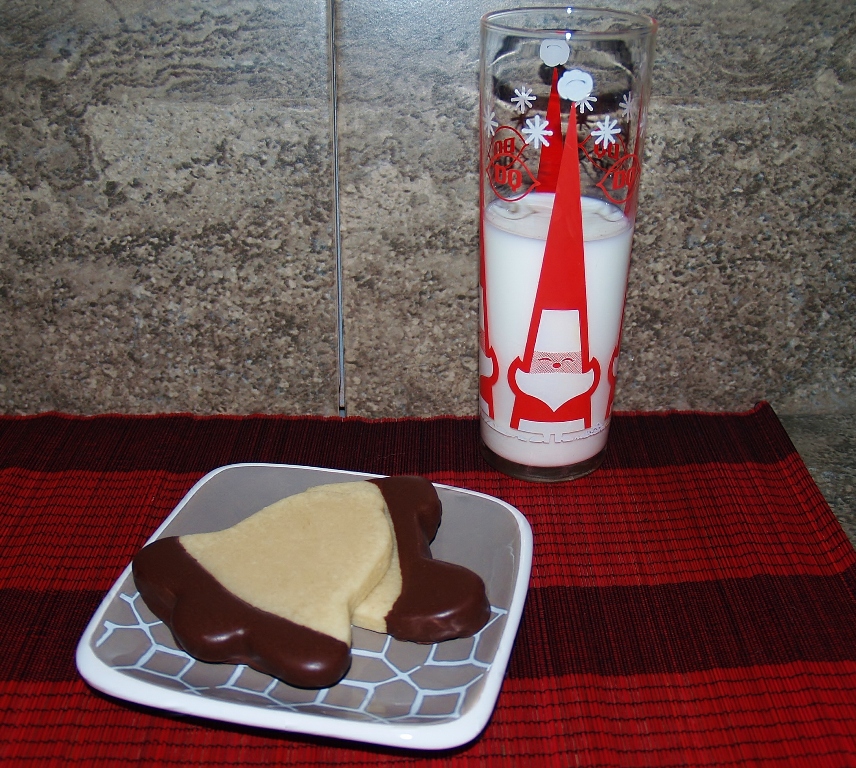 As well as Sugar Cookies and Icing from my friend Joan at Chocolate, Chocolate and More.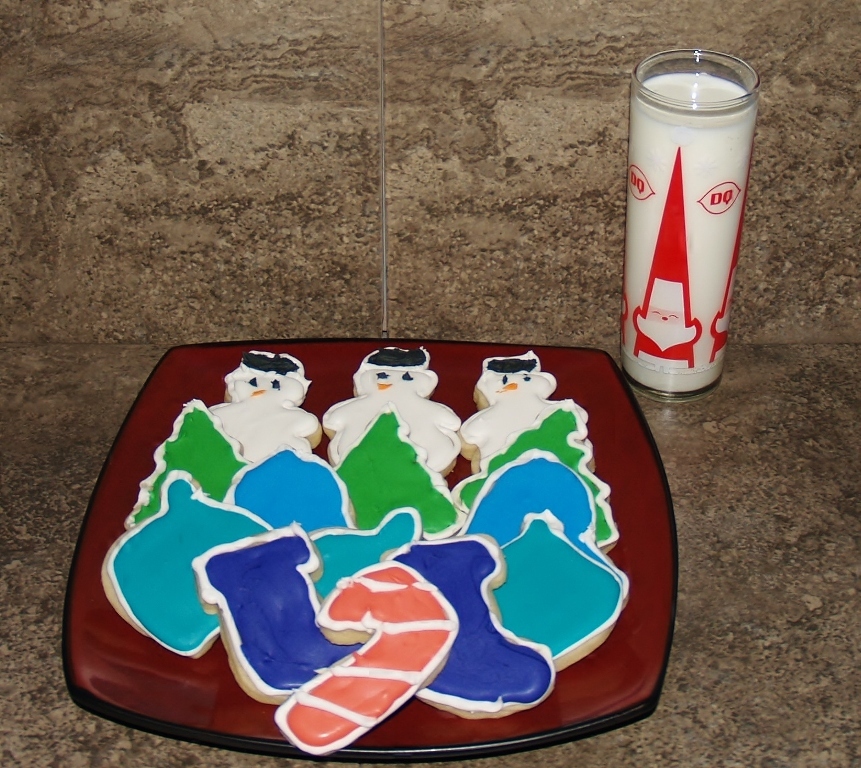 Cherry Mash Candies from my own blog.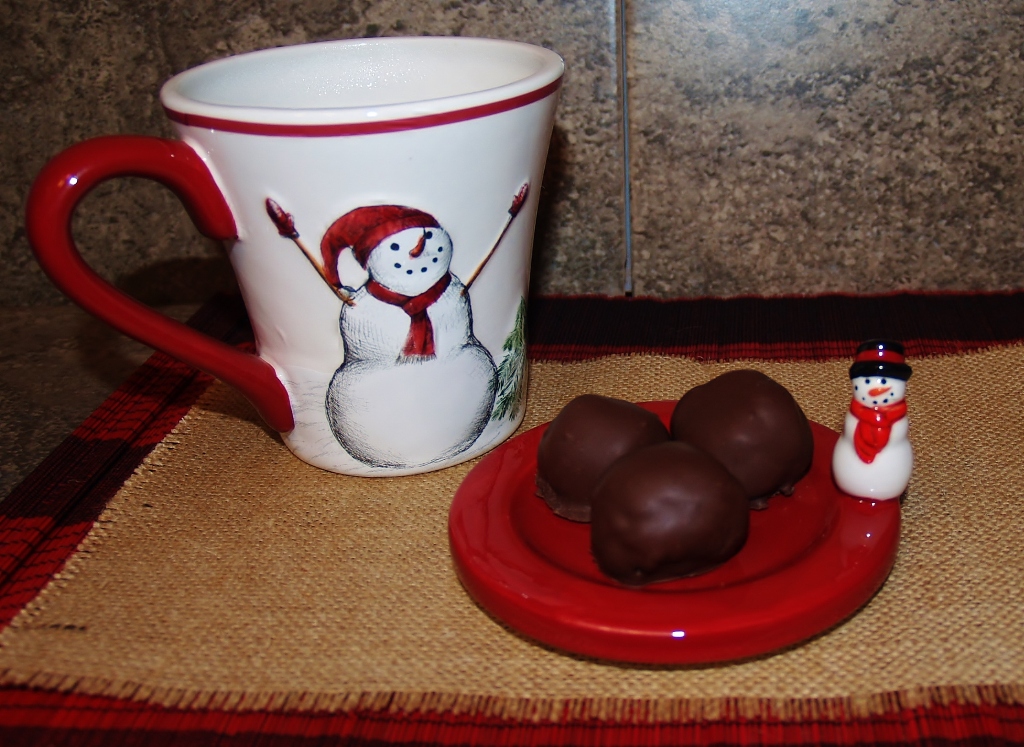 Last but not least this Apricot Bar recipe that I developed for my mom to replace some that she used to buy at Target but can no longer find.
They are in three layers –
Apricot Bars
First Layer ingredients:
¾ Cup Flour
1/3 Cup Cornstarch
½ teaspoon Salt
8 Tablespoons (1 stick) unsalted butter, softened
½ Cup Powdered Sugar
1 teaspoon Vanilla
½ Cup finely chopped Pecans
Directions:
Preheat oven to 325F
In a bowl, mix together flour, cornstarch, pecans and salt.
In a larger bowl, using a mixer, beat butter and powdered sugar then add vanilla.
By hand, mix in the dry ingredients but only until it is combined because the more you work it the tougher it will be.
The dough will still be crumbly but that's okay – put it in a deep dish pie pan or a 9×9 square pan, just dump it in the middle – then put some plastic wrap (Saran Wrap) over top and push the dough down and up into the corners and edges till it is even.
Prick the dough all over with a fork then put in the oven and bake for 40 minutes or until it is golden brown – take it out, set on wire rack and let it cool.
Turn the oven up to 350F
In the meantime, make the second layer.
Ingredients:
1 Cup dried Apricots
1 ¼ Cup warm water
½ Cup firmly packed Light Brown Sugar
2 Eggs, lightly beaten
¼ Cup Flour
½ teaspoon Baking Powdered
½ teaspoon Almond Extract
¼ teaspoon Salt
Directions:
Bring the apricots and water to a boil, lower heat to simmer and cook for 25 minutes – watch and don't let it run out of water.
Put all the other ingredients (with the apricots and whatever water is left in pan) into a food processor, blender, or mixer and puree then spread over top of the shortbread (first) layer.
Now for the top layer.
Ingredients:
1 Cup Light Brown Sugar
½ Cup Flour
½ Cup Quick Cooking Oats
¾ Cup chopped pecans
8 Tablespoons (1 stick) of cold butter, sliced.
Directions:
Mix all ingredients except for butter together.
Put slices of butter in bowl and cut it all together until well combined.
Sprinkle over Apricot layer.
Place pan in the oven and bake for 30 minutes.
Take out of the oven and let it cool on a wire rack – then put it in the fridge for a few hours – it will be easier to cut into bars that way.
Mom said they didn't taste anything like the bars she used to buy at Target – nope, they were WAY better! In fact, they were so good would you believe she didn't put any of them in the treat tins for her friends and neighbors? She ate them all herself – so they must be pretty good.
On that note I want to share a picture of a card a co-worker gave me years ago (Thanks Cindy, if you are reading this) that I loved so much that I framed and put up every Christmas. Last year I took a picture of it and added my wish for you!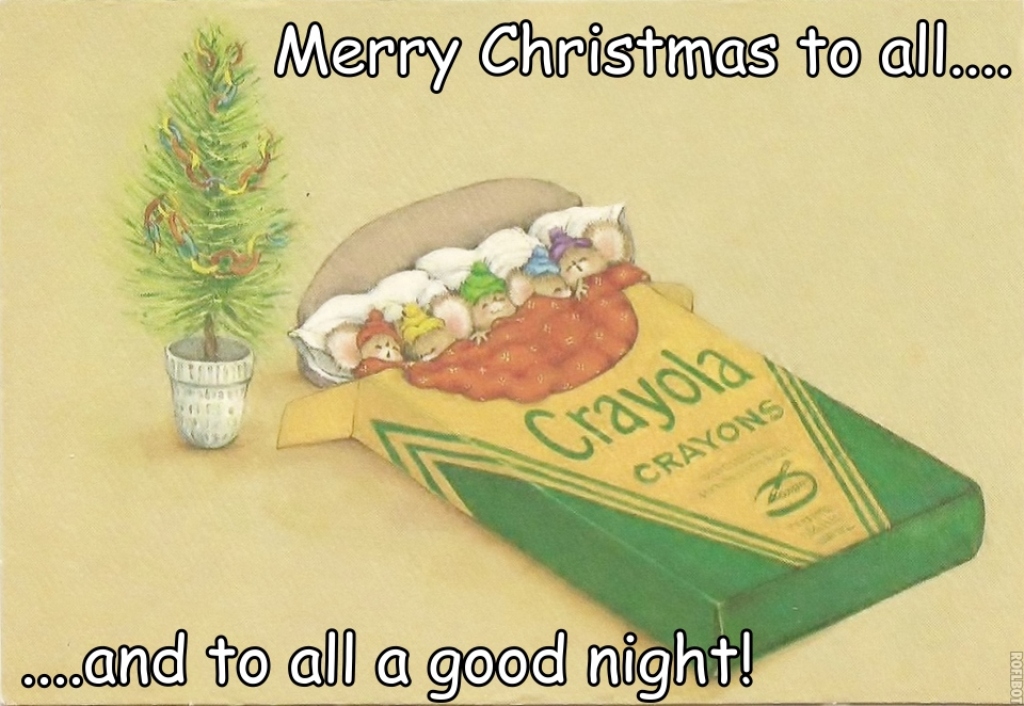 See next week!