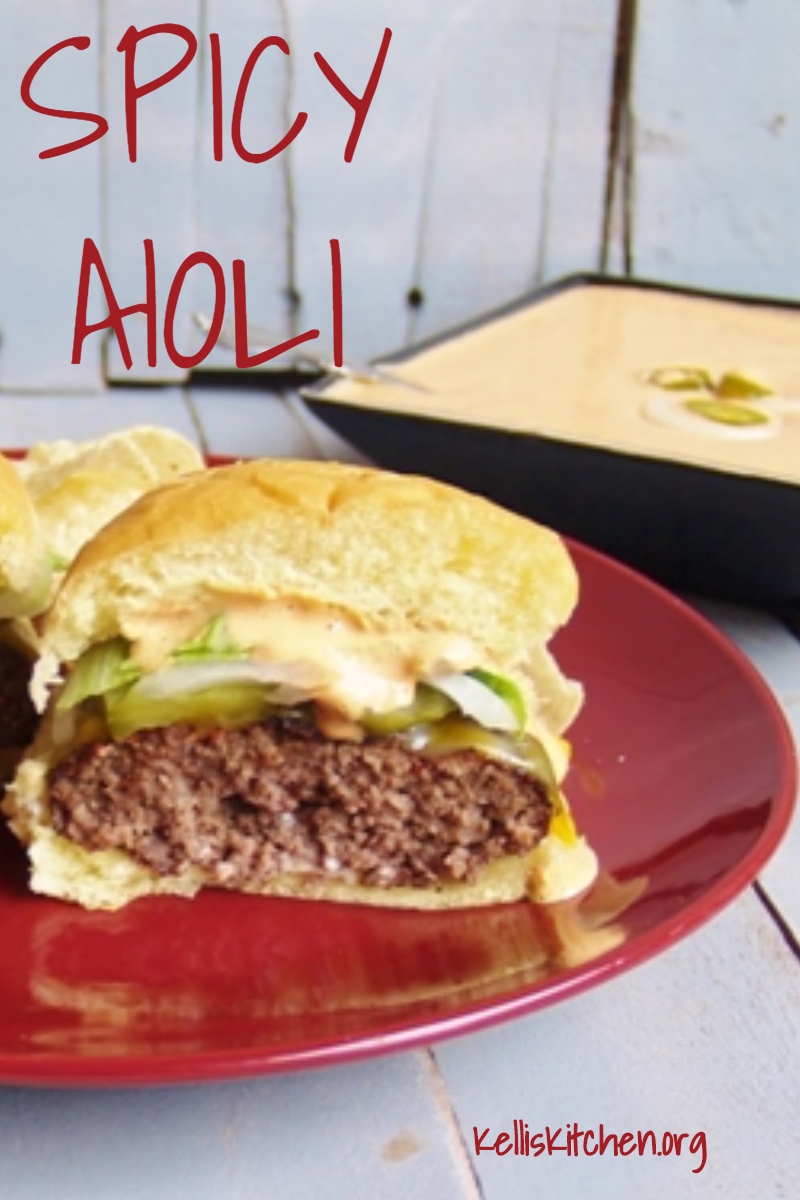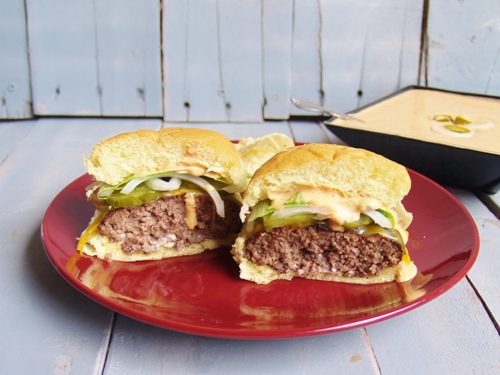 ****Giveaway is now closed – I will be announcing the winner soon! ******
How was everyone's weekend? For those of us in America, Monday was a holiday so I hope if you had it off work you enjoyed it. We grilled the ribs one day and then we grilled burgers the next. For that, I wanted to make a special aioli and then I remembered the Red Gold Tomatoes I had in the pantry. I have mentioned them to you several times in the past and then a few weeks ago, I got an email from their marketing person who had seen several of my posts, thought they were nice, and asked to send me a gift pack of five cans of special diced tomatoes, an aioli Recipe Sheet, a Red Gold apron and a tomato cheese spreader – no strings attached. I said, "Sure"! I had already won an apron so I have decided to give this one away to you my faithful friends who always read and comment on my posts. This giveaway is just for you and my FaceBook followers. The apron is wrapped in clear plastic in the picture below.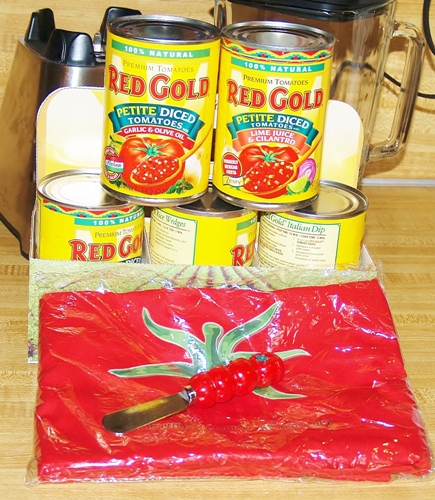 All you have to do is comment on this post telling me what your favorite condiment on a burger is AND go back to this post "Grilled Ribs with Mango Pineapple Sauce" and make a comment. If you have already commented on that one, you are half way there! Only those who comment on BOTH posts will be considered. The contest will run from now until 5PM CDT Friday May 30, 2014. I will put everyone's name in a hat and choose one during the evening hours of Friday and contact that person – they will have 24 hours to contact me with their address. If not, I will contact another winner. Now on with the aioli:
This is so easy!
1 can of Red Gold petit diced tomatoes with garlic & olive oil, drained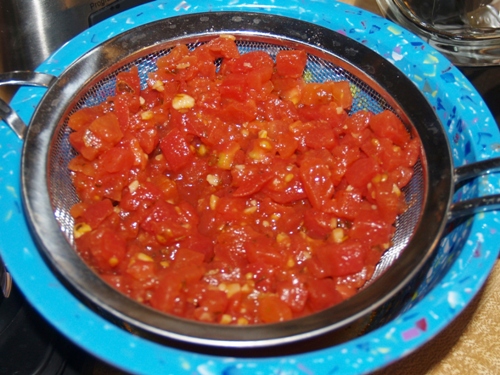 1 cup Mayonnaise
2 Tablespoons Sriracha or other hot sauce
Put it all in a blender and blend until smooth.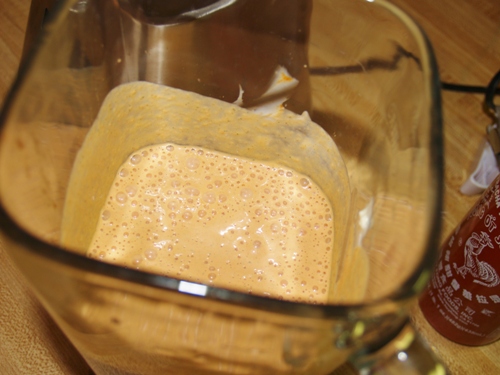 Then put it in the fridge until the burgers are done so the flavors can meld…….you will LOVE it!!
Doesn't it look delicious? It is.
Good luck on the giveaway – I love mine so I know you will love yours!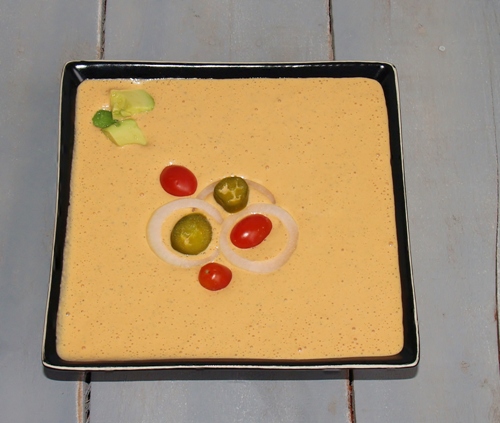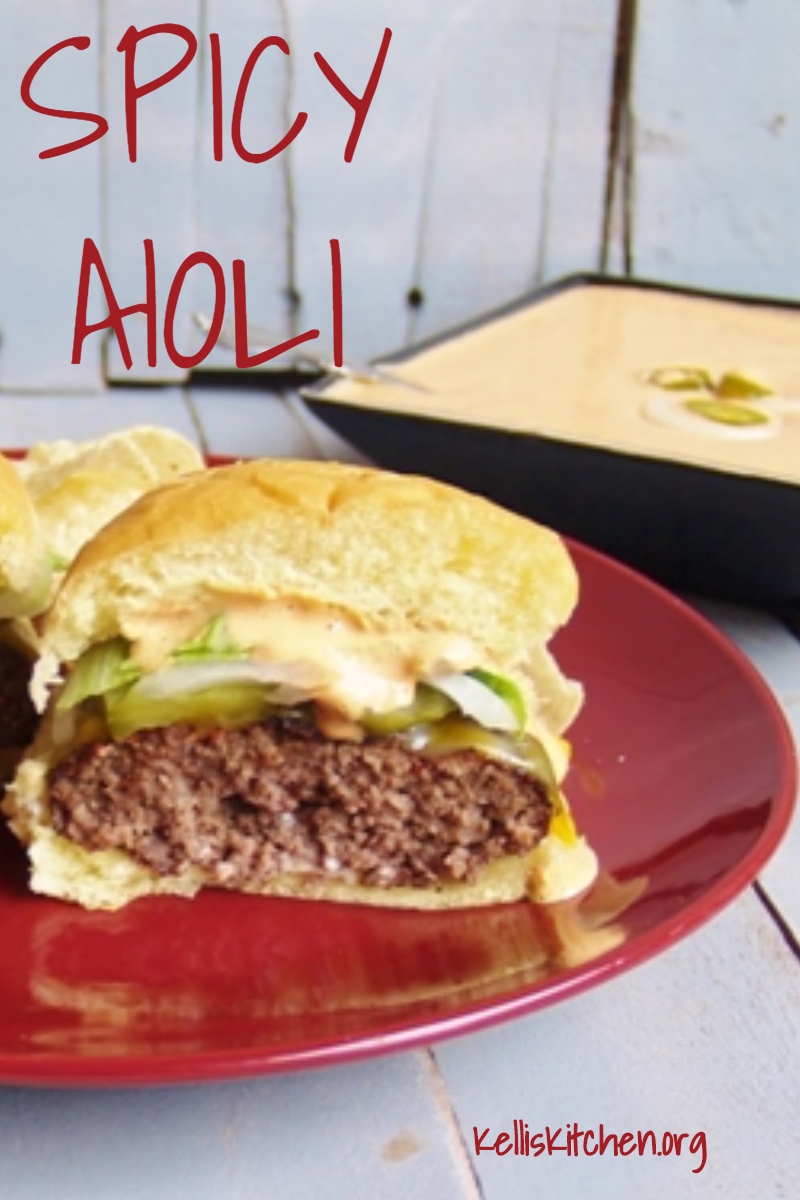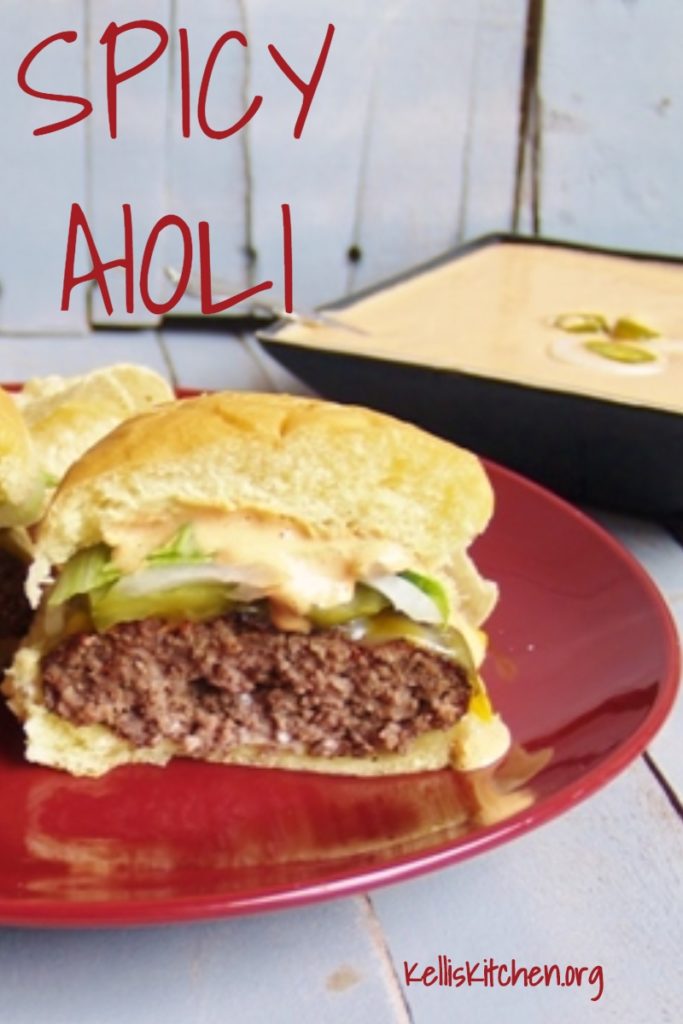 I am partying over at Weekend Potluck today!