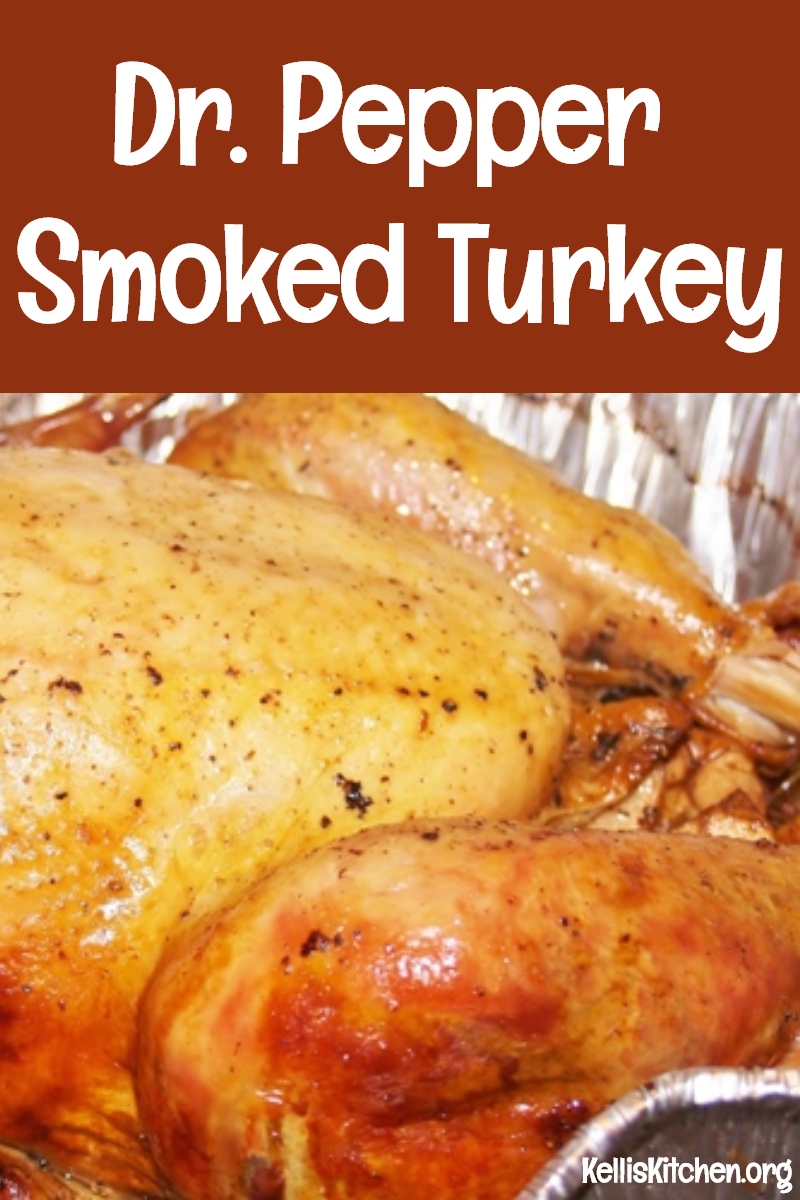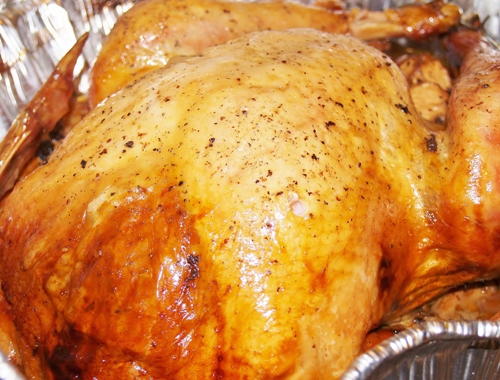 We are big fans of turkey in our house and we will eat every bite. I smoked the turkey in these pictures but you can roast in a conventional oven and I will tell you how.
You will need:
1 fresh or frozen turkey – ours was 14 pounds.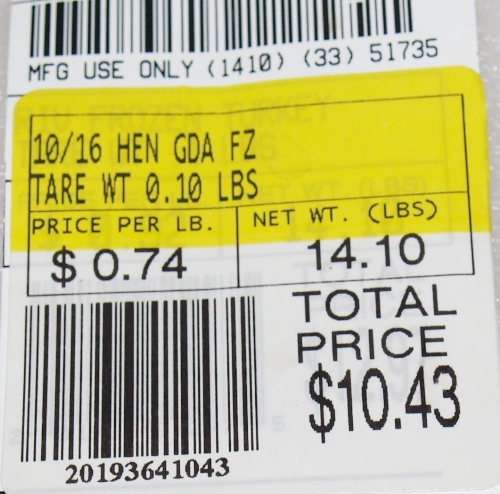 2 apples – quartered
2 large onions – peeled and quartered
12 cloves of garlic – peeled and minced
16 ounces Dr. Pepper – preferably Dublin Dr. Pepper like in the picture
1 stick butter
Salt & Pepper to taste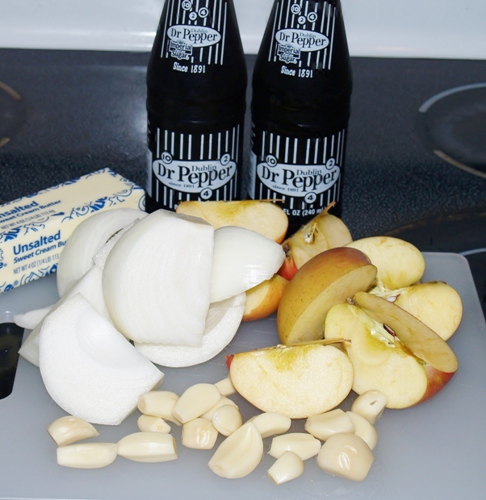 Directions:
Set a frozen turkey into the fridge at least 3 days prior to cooking.
When thawed take the bird out of the fridge and the wrapper, take out the bag inside the turkey then rinse the bird inside and out.
Pat dry with paper towels.
Put the onions, apples, garlic and ¾ stick of butter inside turkey.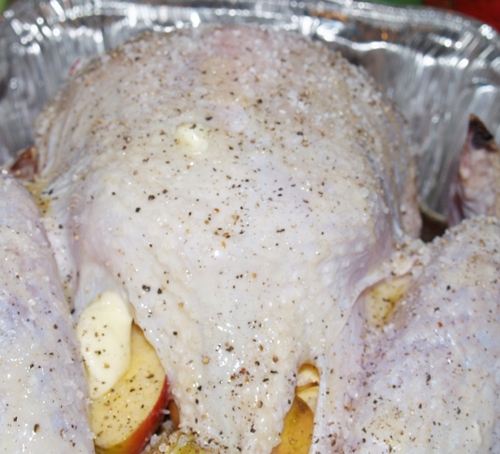 Rub ¼ stick butter all over the turkey then salt and pepper.
Place stuffed turkey in pan then pour all the Dr. Pepper into the bird and expect it to run out the neck and into the pan.
Add enough water or broth to bring liquid up to 2 inches from bottom of pan.
Cover with foil until last 2 hours then take foil off for browning.
Cook in a pre-heated 325 F oven until thermometer reaches 165 F in the thickest part of the bird. For my 14 pound turkey it takes between 4-5 hours.
If you are going to smoke the turkey then plug it in and place the covered bird into the oven at 350F for 1 hour then put into the smoker.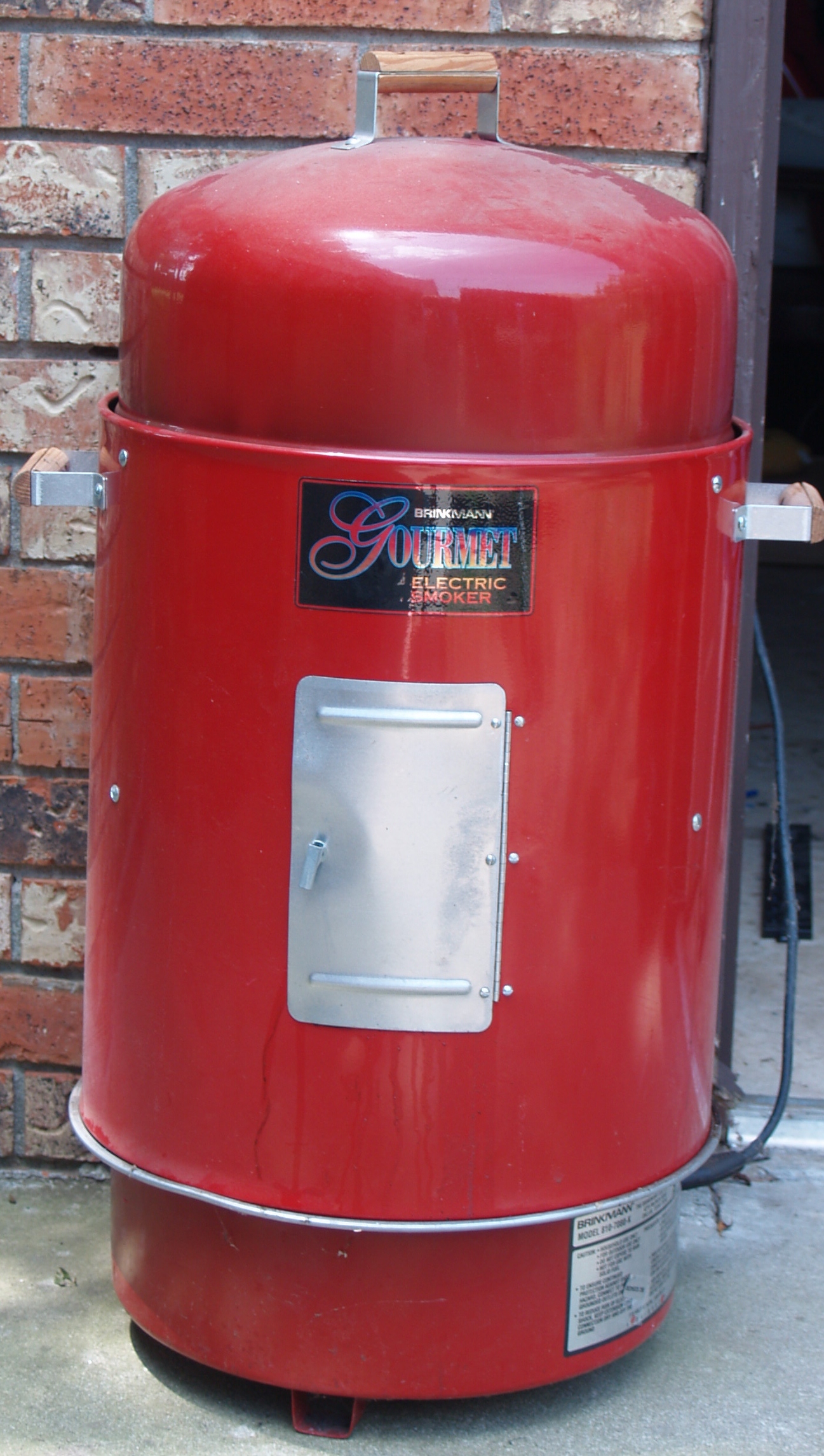 It will take about 13 hours or until a thermometer reaches 165 in the thigh to smoke a 14 pound bird and you will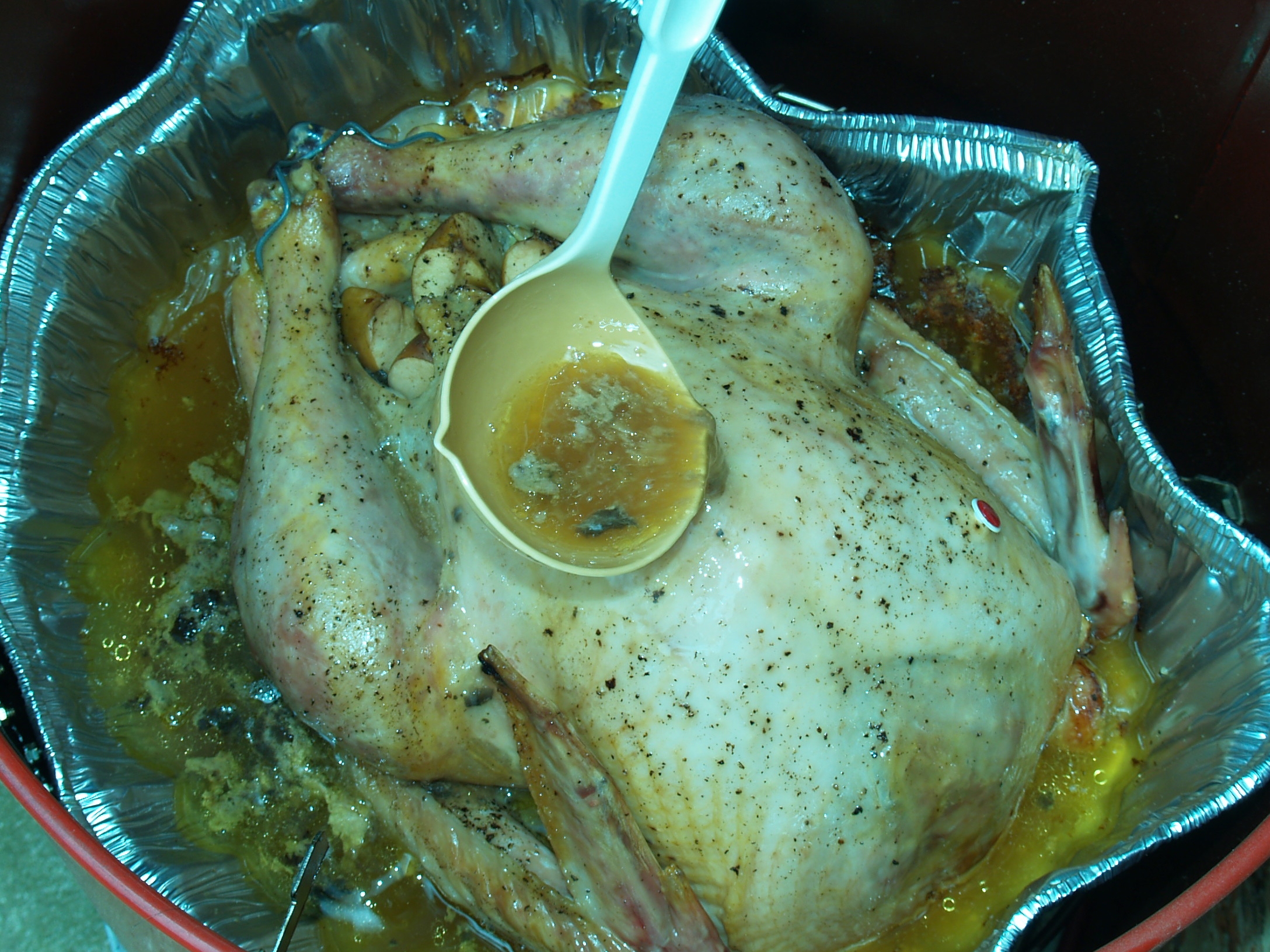 need to baste it every 2 hours but it is worth it because it is moist and lovely!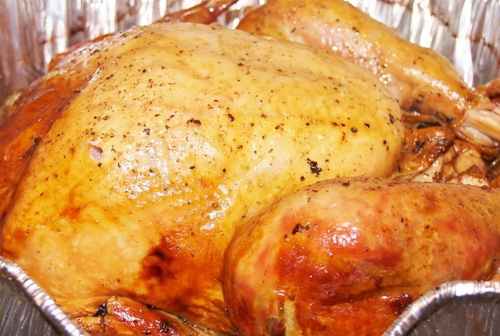 Dig in!!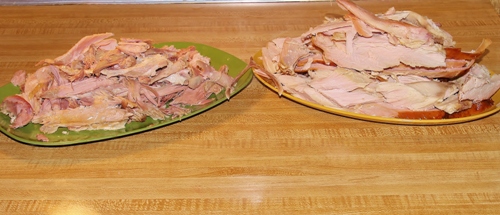 Once you carve into it – it will look like this: Dark on one side, white on the other!