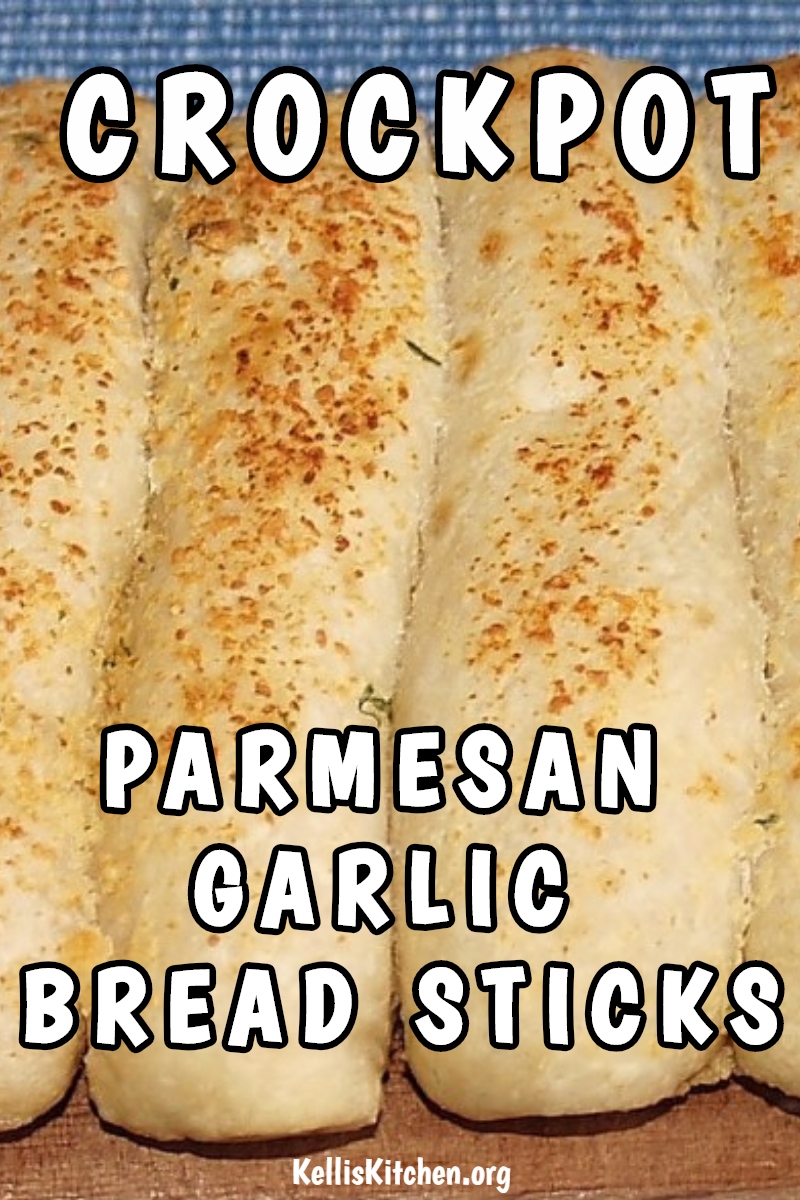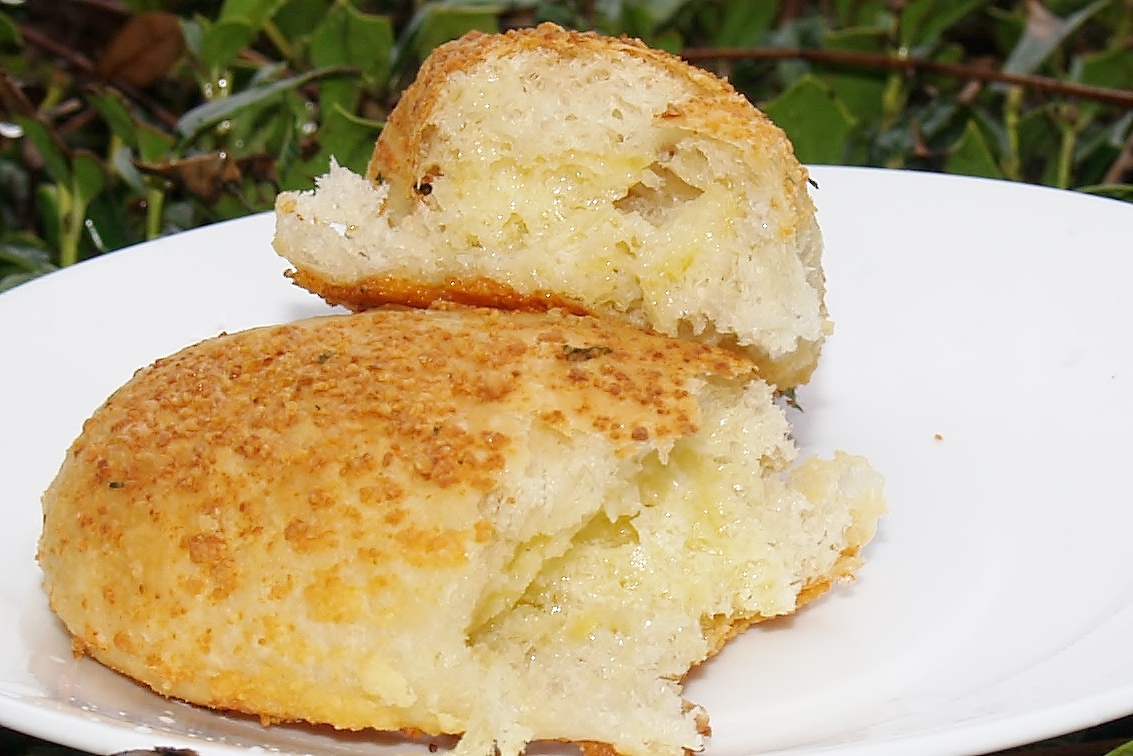 Ever since my Crockpot Hot Rolls were such a hit, I have been trying to come up with another and I finally did this past weekend. I can't wait to use this when the weather is hot and Mr. Picky Eater is making his wonderful spaghetti with meat sauce. I am thrilled I can now make hot homemade – like breadsticks without heating up the oven/kitchen/whole house! It is as simple as can be and as long as you do not need a whole bunch of them, you are set!
Crockpot Parmesan Garlic Bread sticks
Ingredients:
6 frozen Rhodes Rolls
¼ Cup butter, melted
½ Cup parmesan cheese – use the stuff in the can or fresh.
Garlic powder (optional)
Parsley flakes (optional)
Directions:
1. Set the rolls out on a plate on the counter for an hour. They should be thawed but still cold.
2. Roll each one out to about 6 inches.
3. Mix parmesan cheese and some parsley flakes.
4. Place some parchment paper in the crock pot and spray with non stick spray.
5. Dip in melted butter then parmesan cheese.
6. Place in the crock pot and sprinkle on garlic powder if desired.
7. Place lid on and turn on high for 1 hour.
8. Turn to low for 1 ½ hours.
9. Pull out of the crock pot.
10. Place on baking tray and turn on broiler (I used low setting)
11. Put on highest rack for about 4 minutes or until as brown as you want.
12. They are finished and the house is still cool!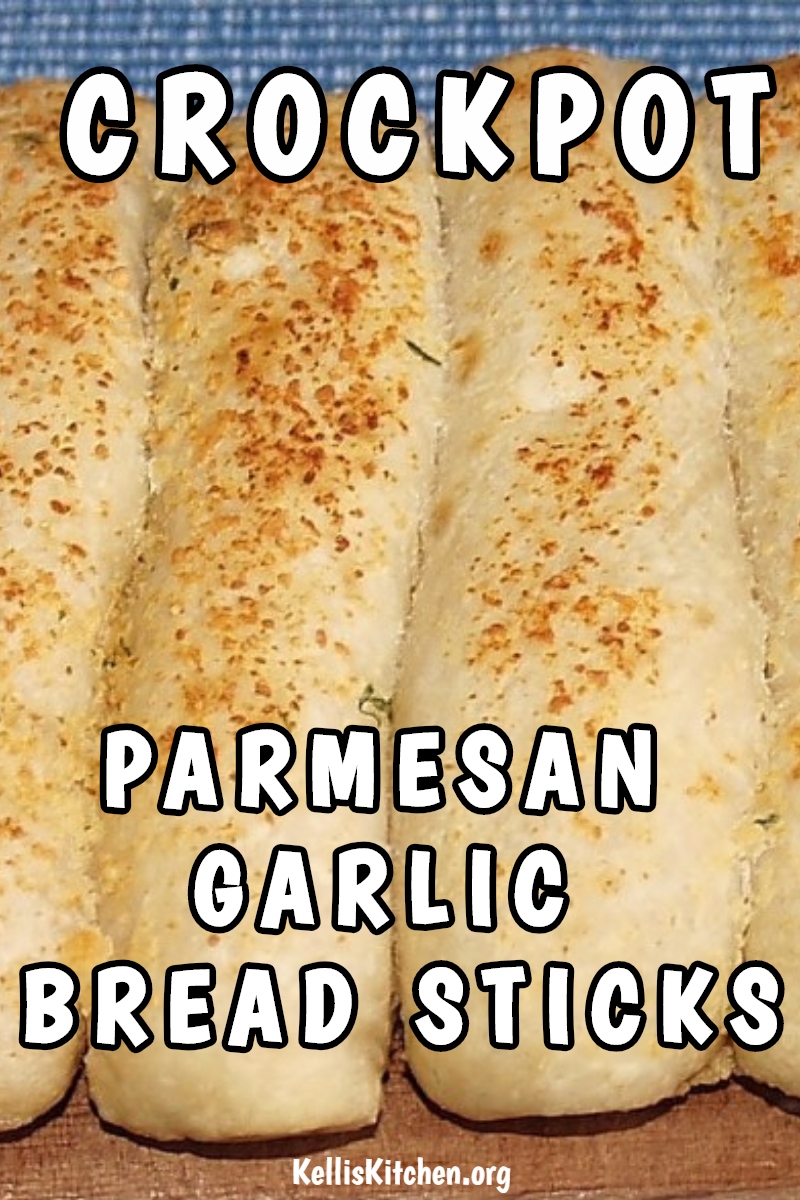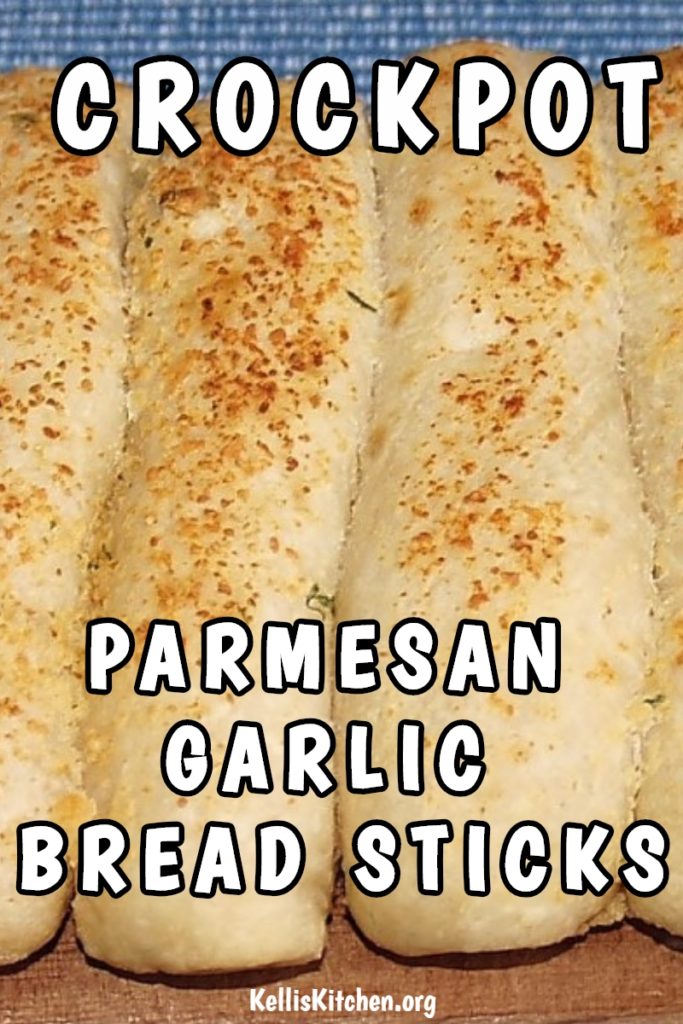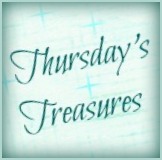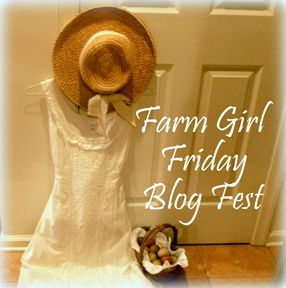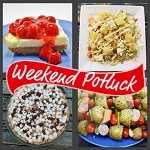 Also at Friday Food Frenzy – you can find that party here! http://www.stayingclosetohome.com/2013/04/friday-food-frenzy-spring-recipe-swap.html