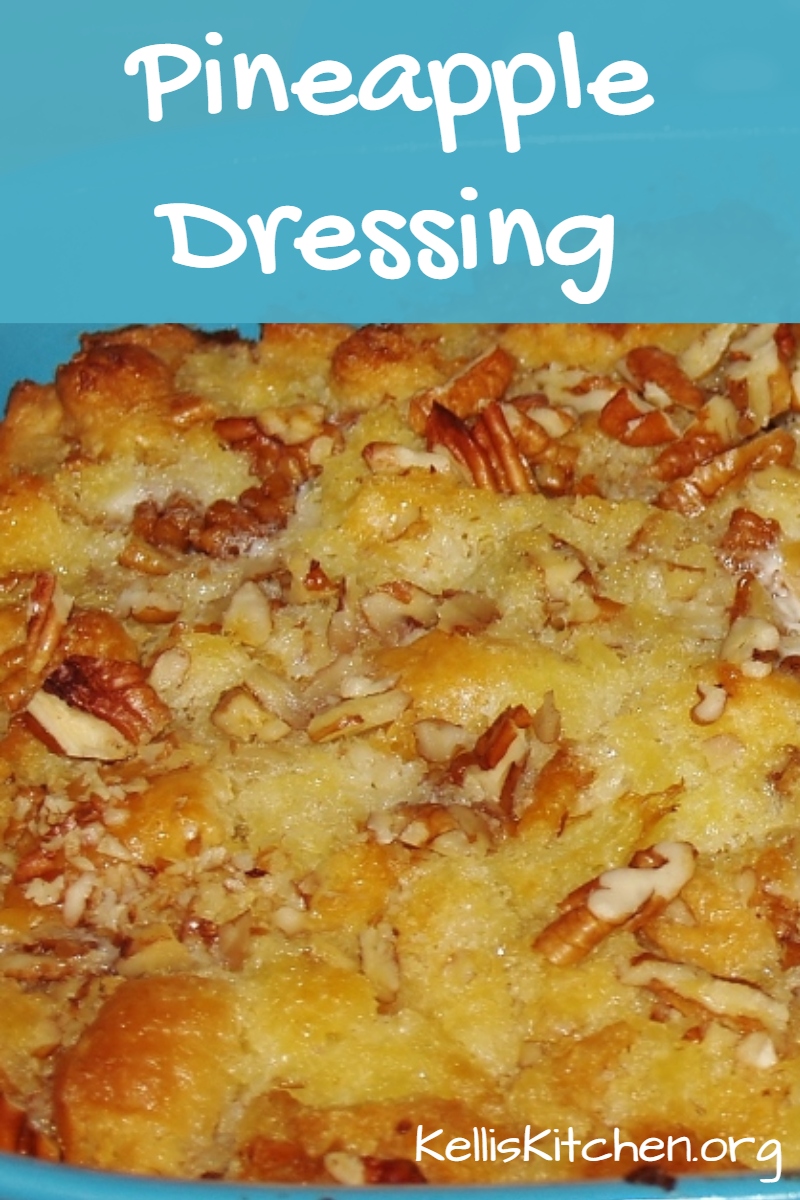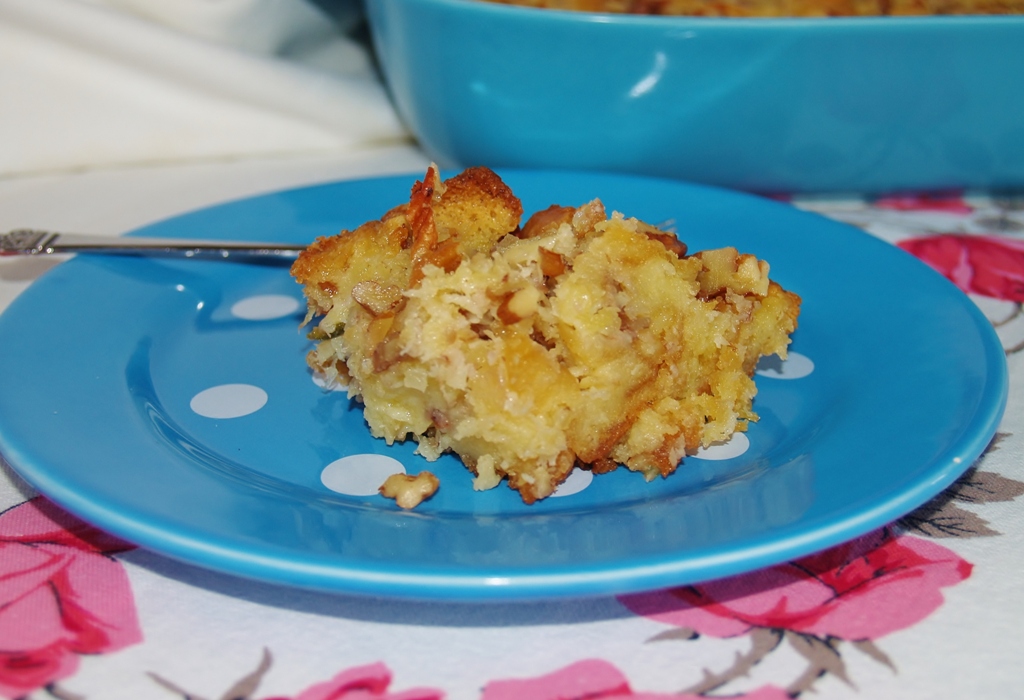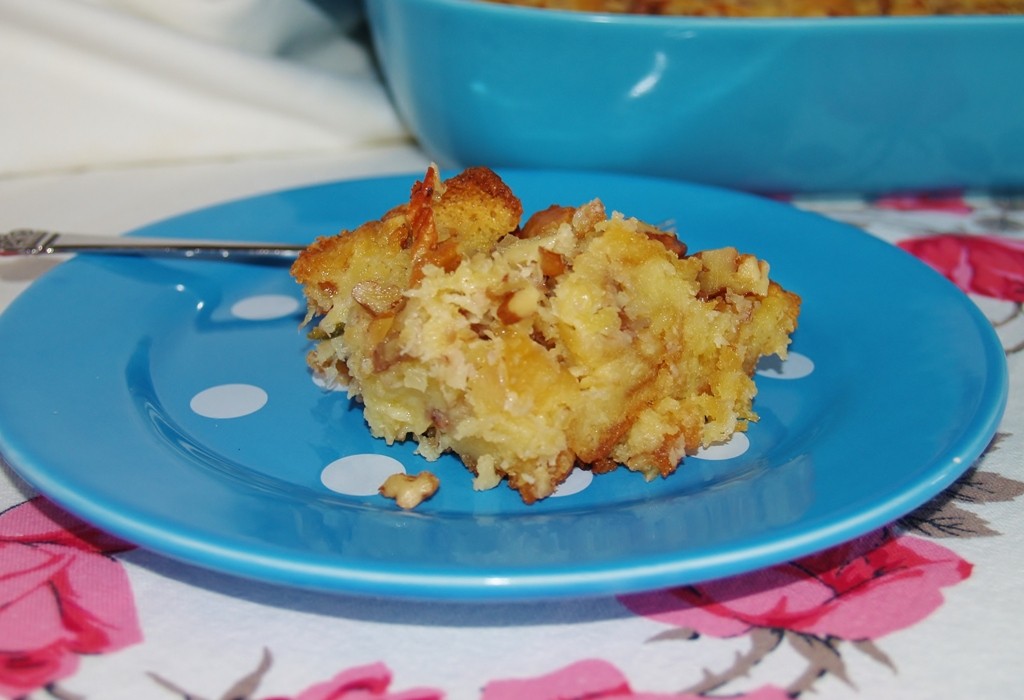 This is a great Easter side dish!
Goes great with Ham, Turkey or Glazed Wham (for my vegetarian family).
Pineapple Dressing:
6 Brioche rolls, diced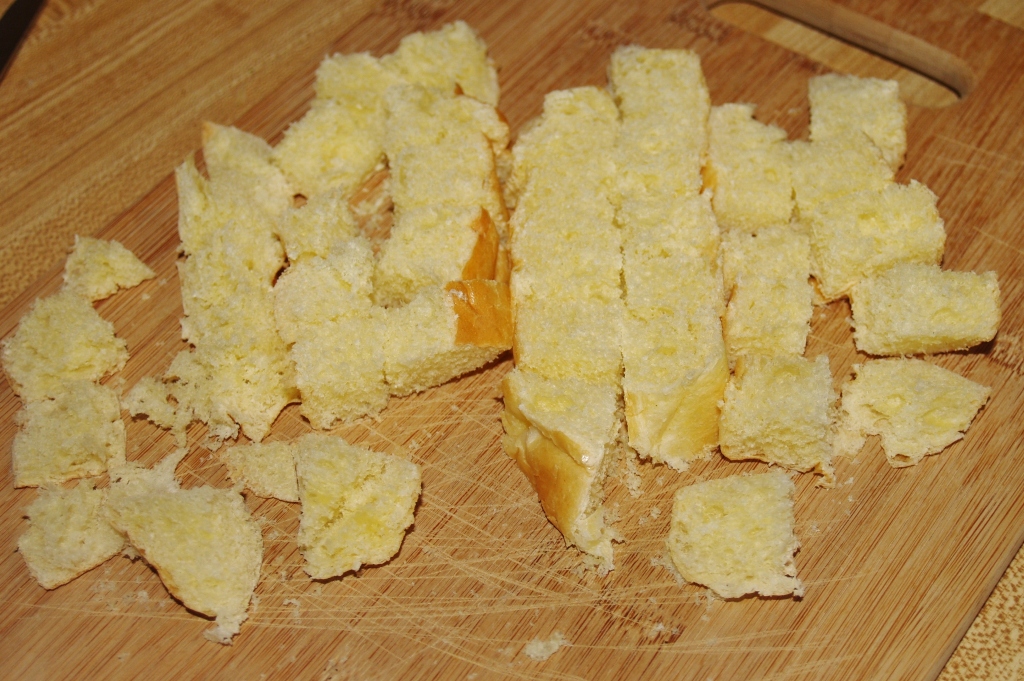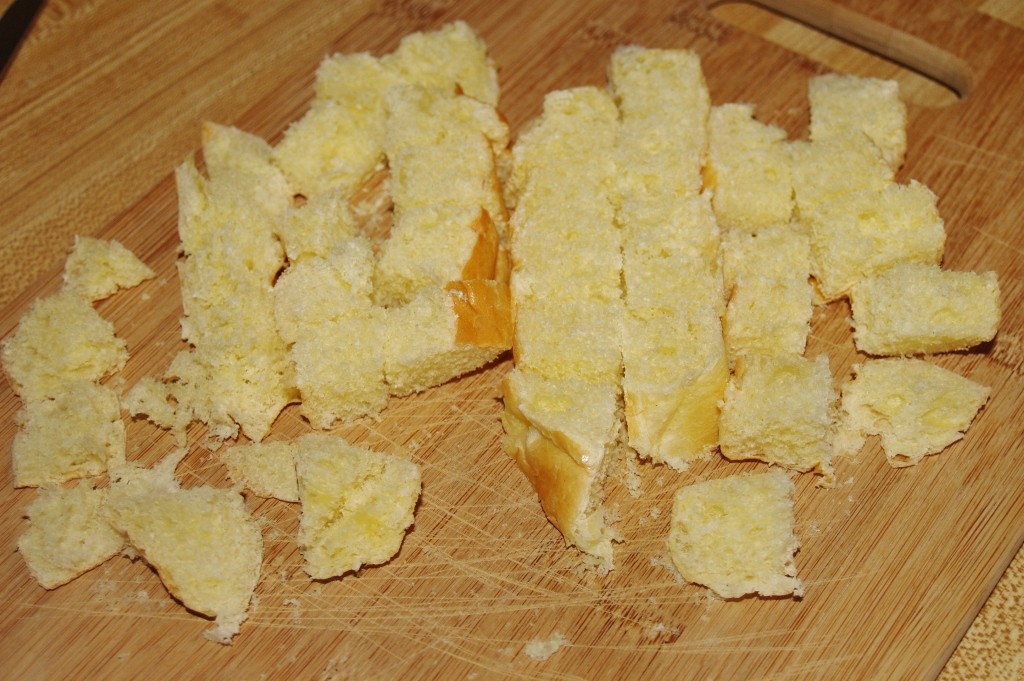 2 sticks butter – plus 6 Tablespoons more for topping, all softened
3 Cups Brioche cut into small squares
1 Cup white sugar
½ Cup brown sugar
6 eggs, slightly beaten
1 teaspoon rum extract
1 twenty ounce can crushed pineapple, well drained
1 ½ Cups rough chopped pecans – divided
Directions:
Beat 2 sticks butter, sugars, and eggs until light and fluffy.
Add pineapple and extract with hand mixer until well combined.
Using spatula, gently fold in diced brioche and 1 Cup Pecans then put into a 9 x 13 dish.
Sprinkle remaining ½ cup pecans over top and dot with final 6 Tablespoons of butter on top.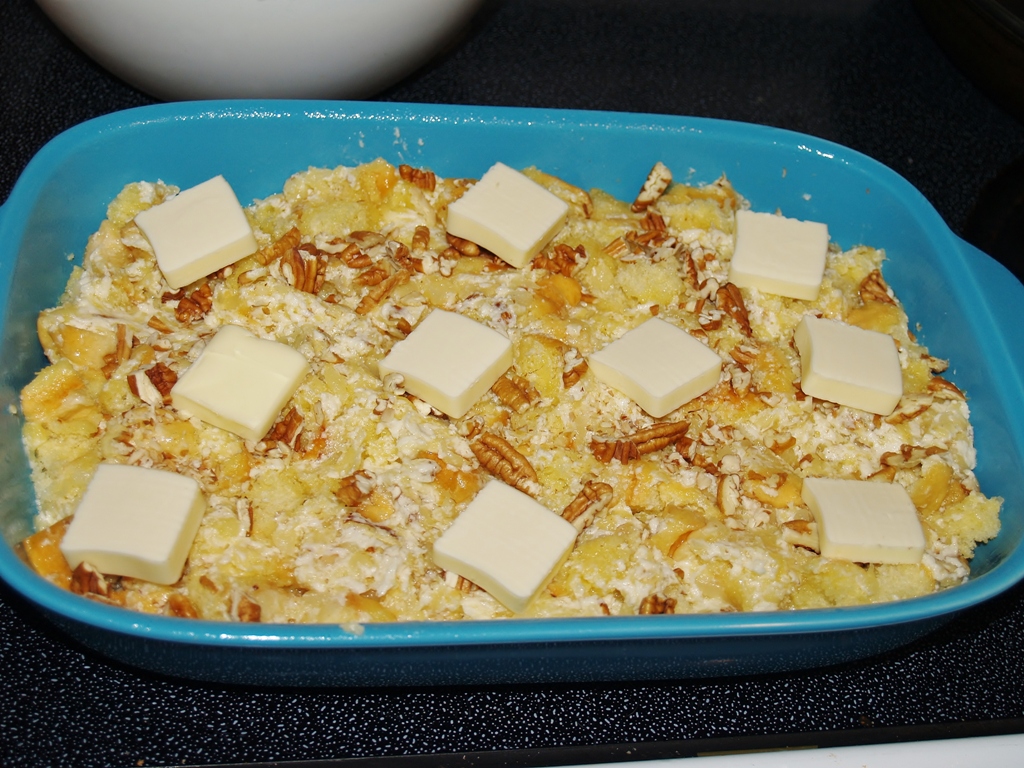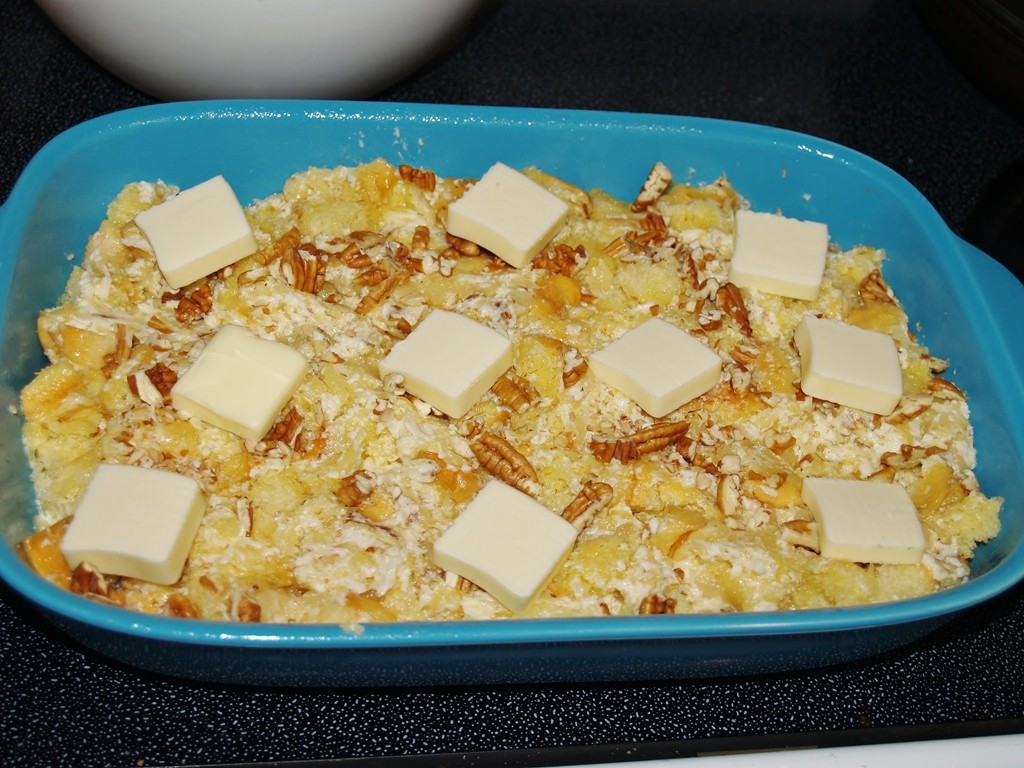 Place in a 350F oven (covered with foil) for 30 minutes. Take foil off and continue baking for another 20-30 minutes or until golden brown on top and done in center.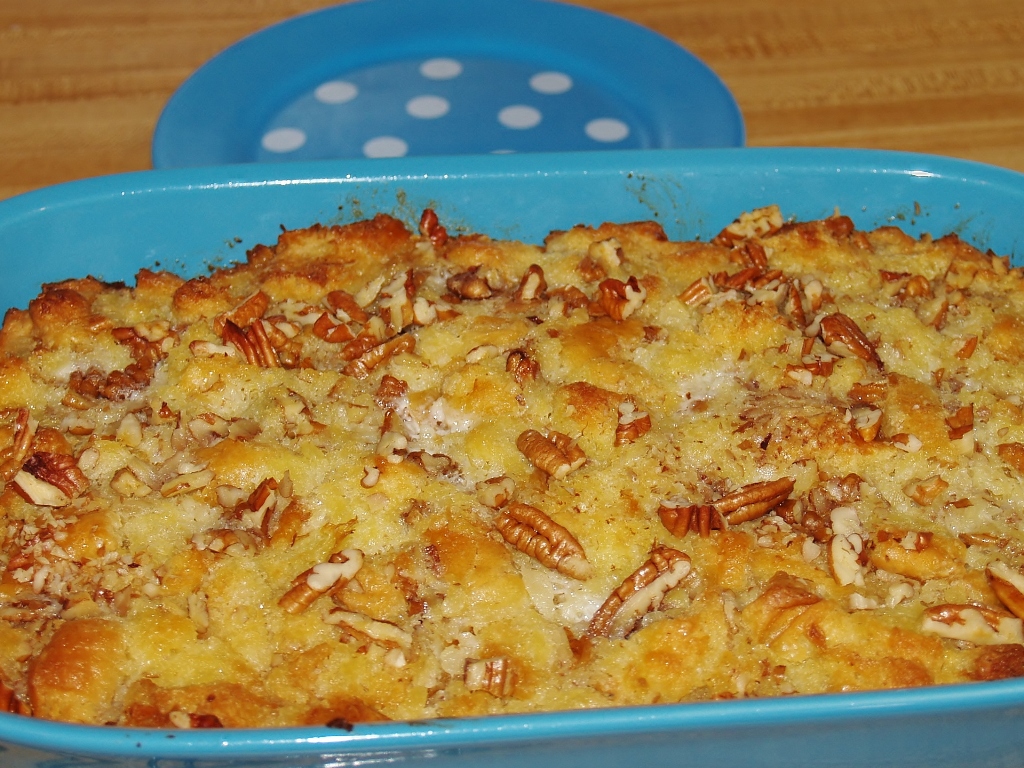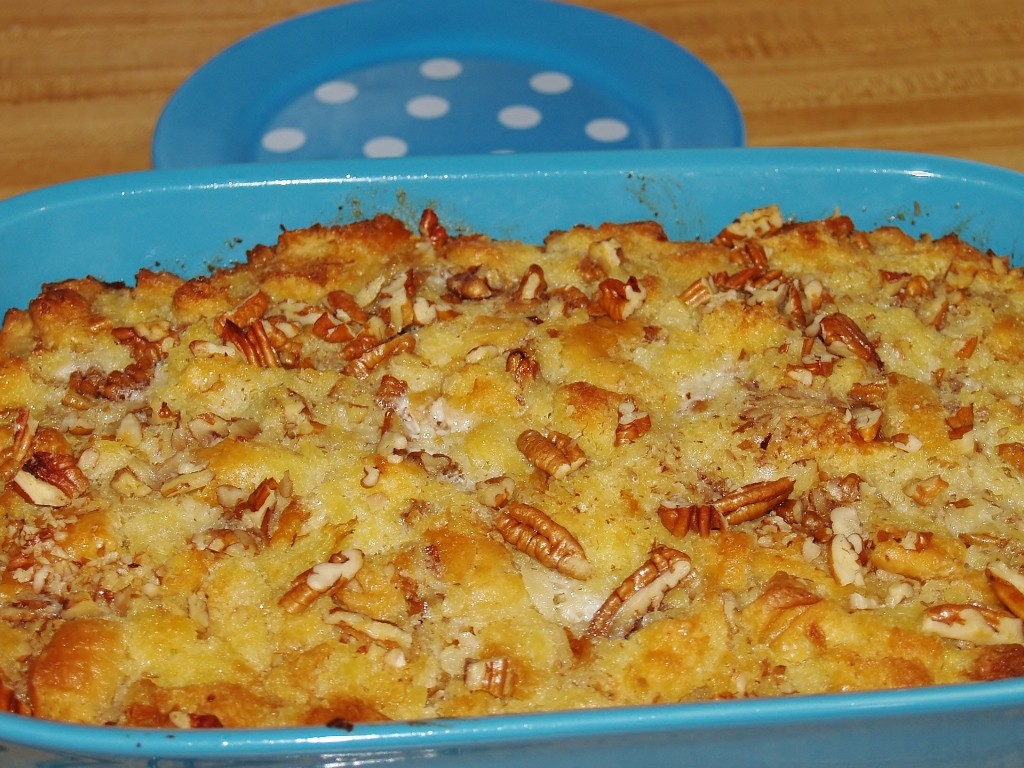 Allow to cool and serve – YUM! I bet this could be done easily in a slow cooker as well as an overnight breakfast casserole.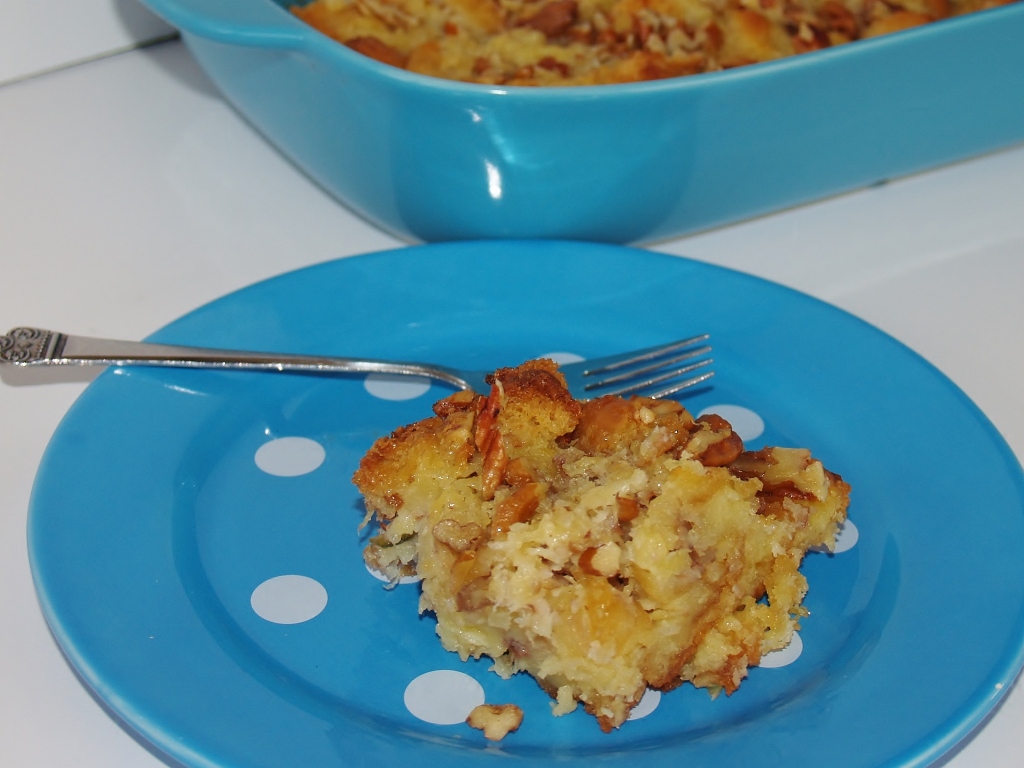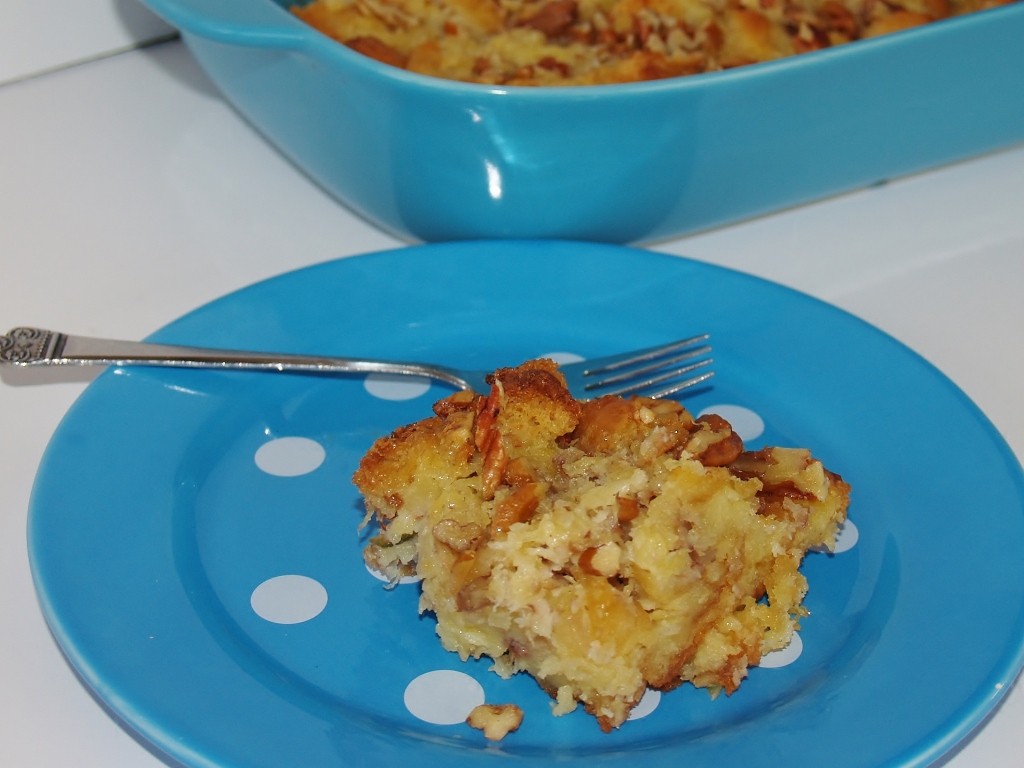 Chris serves this as a side dish especially at the holidays but I say it is a great dessert! Not too sweet and just a bit tart……..love it!
Check out some of my other Holiday Recipes!