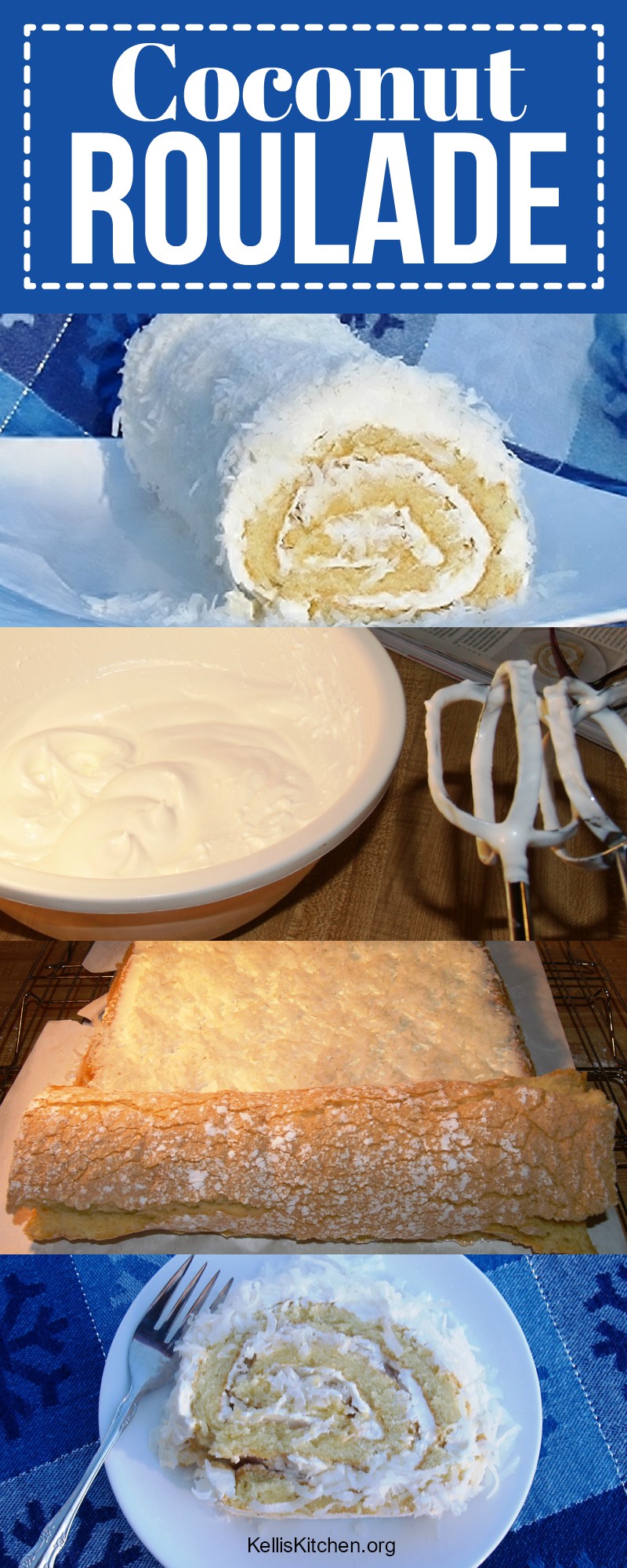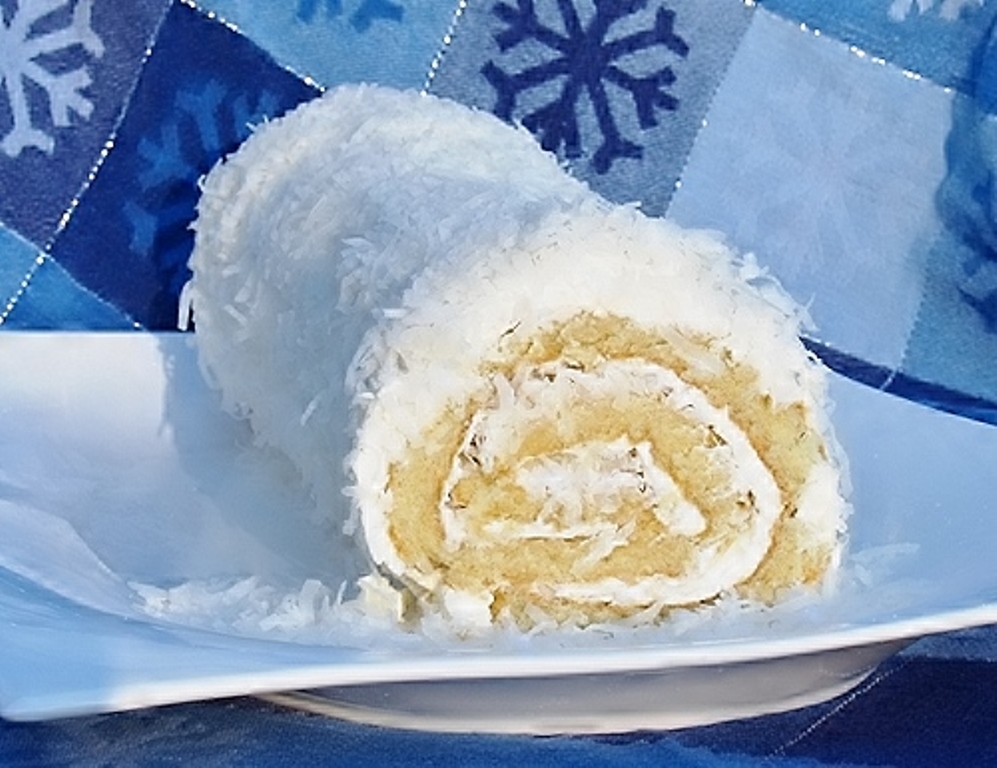 Every month, I look forward to the newest issue of Food Network Magazine. I peruse the pages trying to find a recipe that is appealing to our family, easy enough for me to make, and does not require a bunch of difficult-to-find ingredients. I am always successful although sometimes I end up preparing a fairly simple dish that I already make, but with a new twist. I think that is what learning to cook is all about – exploring new takes on old favorites. I often share my magazine with two of my co-workers: one who is a single mom and can't afford the cost, and a married mom of two kids who would feel guilty if she spent even $5 a month on herself instead of her kids. We each take our turn during lunch breaks going through the periodical and then it goes to Top Girl. My magazine gets around! This month, I haven't been so generous – I found many recipes that I want to try and you may see them all this month. It must be because my skills are getting better and so "easy enough for me to make" has slowly taken on new meaning.
This month, I looked for a tasty recipe that would challenge my skills and boy did I get it! On page 211 of the December 2012 volume I found it; Coconut Roulade with Rum Buttercream. I had to look up what "roulade" meant – French word meaning roll which was good news since the cake looked like one of those pumpkin rolls with cream cheese that people make during the holidays. I've always loved those cakes but this one was coconut! In the past, I did not care for the texture of the drupe but somewhere along the way I have decided I like it and enjoy coconut layer cake and cream pie equally. My family does not share my enthusiasm so I never make any foods containing it. As my co-workers and I were talking about the magazine we all discovered we liked coconut but our respective families didn't so – I volunteered to make it for the blog and then we could eat it, if it was edible. I told them I would bring it today which is National Cake Day.
And then I panicked!!!
Saturday morning I turned to page 216 of the magazine to find that the ingredients and instructions take up more than half the page and that made me nervous. It seemed that I had everything needed except any item that had the word coconut in it. Off to the store I went in search of coconut extract, coconut milk, and a bag of coconut. The milk stymied me a little but I found it in the Latin food aisle. Sunday morning I got up at 4:00 AM to begin and it was a good thing because although the magazine says the total time needed is 1 hour and 25 minutes, it took me three and a half hours – mostly because I am not the most organized person, it was very new, and there are scads of ingredients to add and processes to perform. On the other hand, I didn't find anything so difficult I wanted to scream and throw it all in the trash can. The first thing I did was put each pre-measured ingredient into a cereal or condiment bowl, like they do on TV and that helped immensely. Here is what you will need:
Cake:
Unsalted butter for the pan
1 Cup All-Purpose flour, plus more for dusting
1 ½ Cups granulated sugar
1 teaspoon baking powder
¾ teaspoon baking soda
¼ teaspoon salt
4 large eggs separated, plus add 2 more egg whites to the "whites" bowl – all at room temp.
½ Cup vegetable oil
½ Cup coconut milk at room temperature.
1 ½ teaspoons coconut extract
Pinch of Cream of Tartar
Confectioners' sugar for dusting
1 Tablespoon of white rum – I used Margaritaville Coconut Calypso Coconut rum.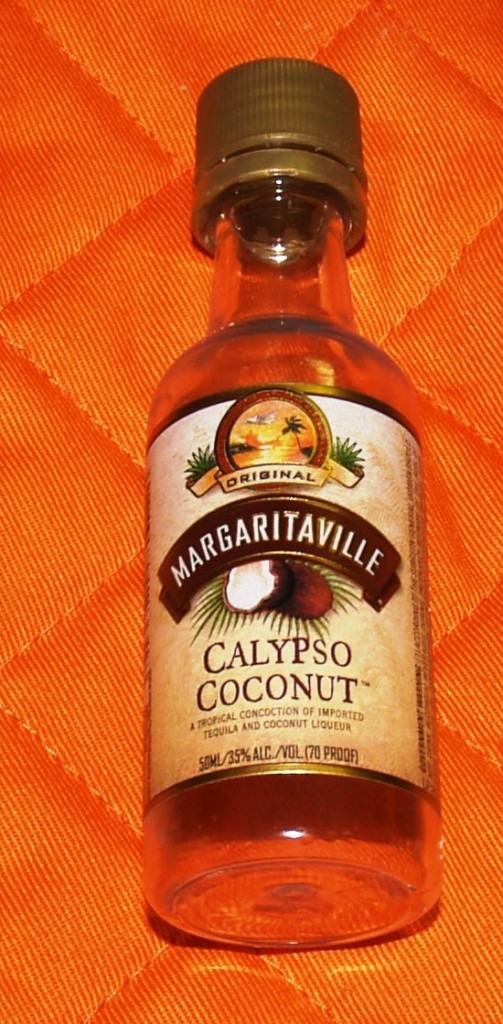 Instructions for Cake:
1. Preheat the oven to 350 F. Butter the bottom of an 11 x 17 rimmed baking sheet. Cover with parchment paper, butter paper and dust with flour shaking off excess.
2. Whisk 1 Cup flour, 1 Cup sugar (other ½ Cup will be used in egg whites), baking powder, baking soda, and salt in one bowl. In a large bowl, whisk the four egg yolks, vegetable oil, coconut milk, and coconut extract. Once it is mixed add the dry mixture in two batches mixing well in between.
3. In another bowl beat the egg whites and Cream of Tartar at medium speed until they get frothy. Increase the speed to medium-high and gradually add the ½ Cup sugar. Beat until stiff, shiny peaks form. (it should look like this)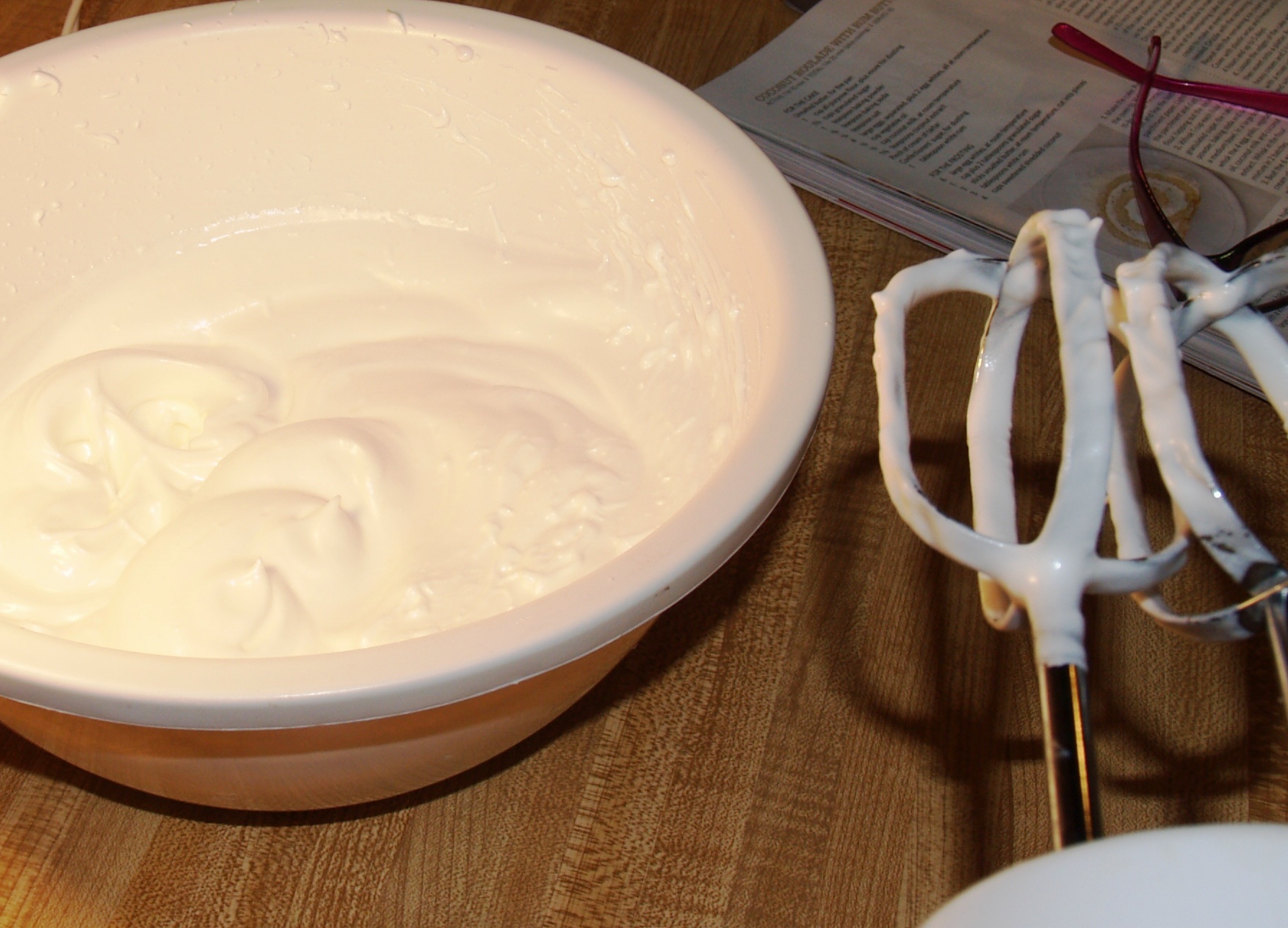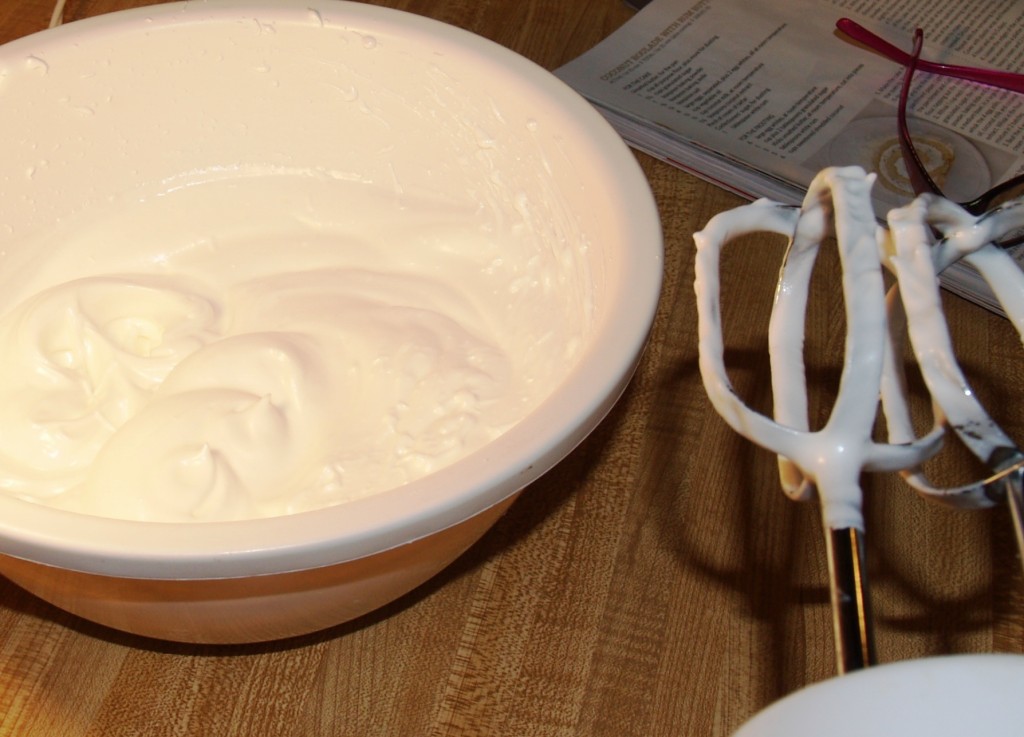 4. Add 1/3 of the egg white mixture to the batter and gently fold. *gently if you can, it was hard to do for me*. Then add the rest of the egg whites with a rubber spatula and fold.
5. Spread the batter into the baking pan and bake until the cake is golden and springs back to touch, 15-20 minutes. I have a new electric stove and it took 25 minutes for mine so watch yours carefully.
6. Place the hot pan on wire racks and immediately use a knife to loosen the corners and around the edges of cake. Allow to cool 10 or so minutes. Dust another piece of parchment paper with confectioners' sugar, place it over the top of the cake and VERY CAREFULLY flip it out of the pan. Gently pull the bottom parchment paper off of the cake and sprinkle then sprinkle cake with 1 Tablespoon of Rum.
Filling and Frosting:
6 Large egg whites, at room temperature
1 Cup PLUS 2 Tablespoons of granulated sugar
3 sticks unsalted butter, at room temperature, cut into pieces
3 Tablespoons White Rum
4 Cups shredded sweet coconut
Instructions for filling and frosting:
1. Whisk the egg whites and granulated sugar in a heatproof bowl set over a simmering water pot. Do not let the bottom of the bowl touch the water. Stir until the mixture is warm and the sugar is dissolved. Take bowl off pot of water and allow cooling slightly.
2. Mix with a mixer at medium-high speed until stiff peaks form, 12-15 minutes. * It took me 17 minutes so don't give up*. Beat in the butter, a few pieces at a time and continue mixing until it is smooth and glossy, 5-7 minutes. *The picture below doesn't do what that mess looked like justice and I almost gave up after 8 minutes but between 9-10 minutes it became smooth and glossy so keep beating*. At the end, mix in the 3 Tablespoons of Rum.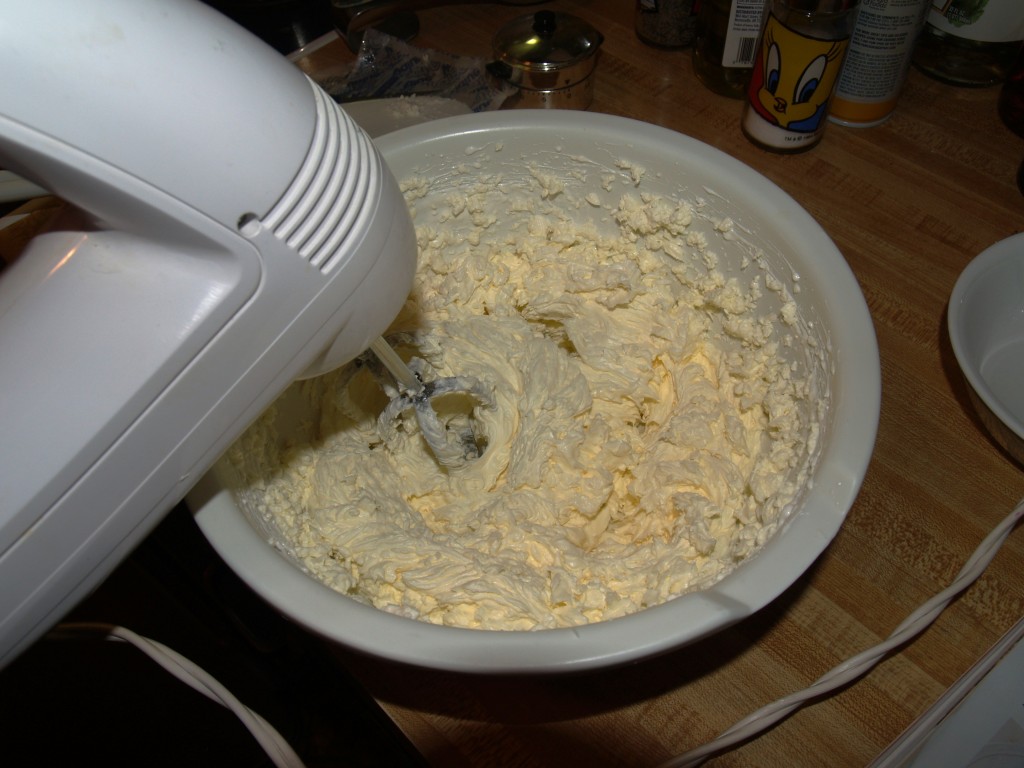 Instructions for assembling Roulade:
1. Spread about 2 Cups of the filling onto cake.
2. Then sprinkle with 2 Cups of coconut.
3. Starting at the short end, begin rolling up the cake and use that sugar dusted parchment paper to help you. *As you can see, I was able to get it done although one end kind of "broke" but I used toothpicks and frosting to hold it up*.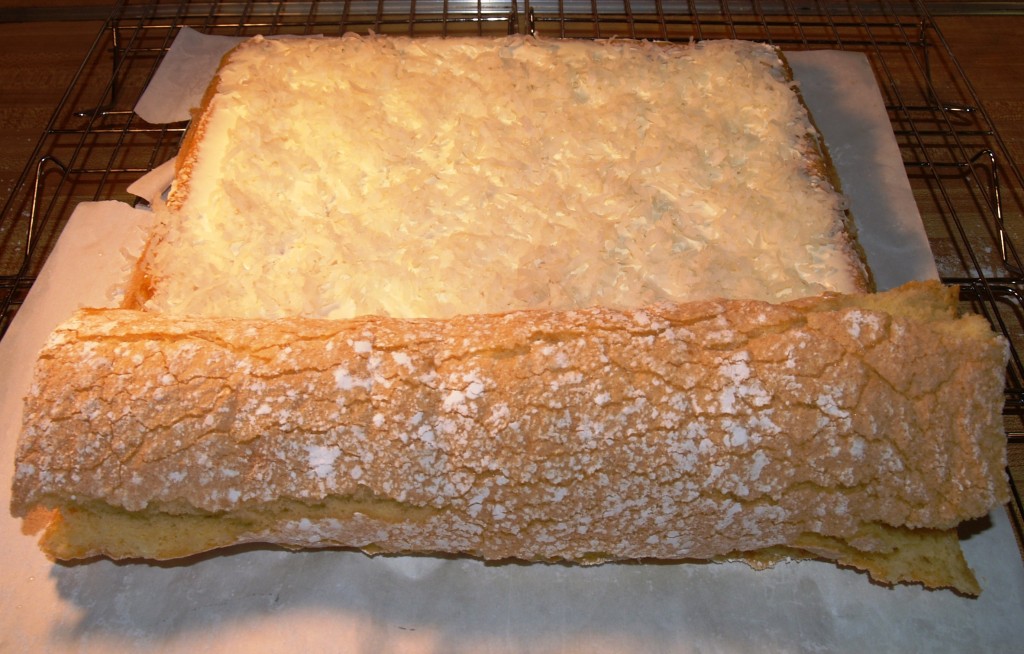 4. After you have rolled it up, set it seam side down on the serving platter. *There are no instructions on how to get that long heavy cake onto a platter without it falling apart, so, honestly I just used my forearm to balance it over the lip of the platter*
5. Use the rest of the frosting to cover the Roulade and then cover with remaining coconut. *I didn't bother covering the ends because they were more browned, kind of hard, and way thicker. The magazine sliced off the end before photographing so I thought I would do that too*.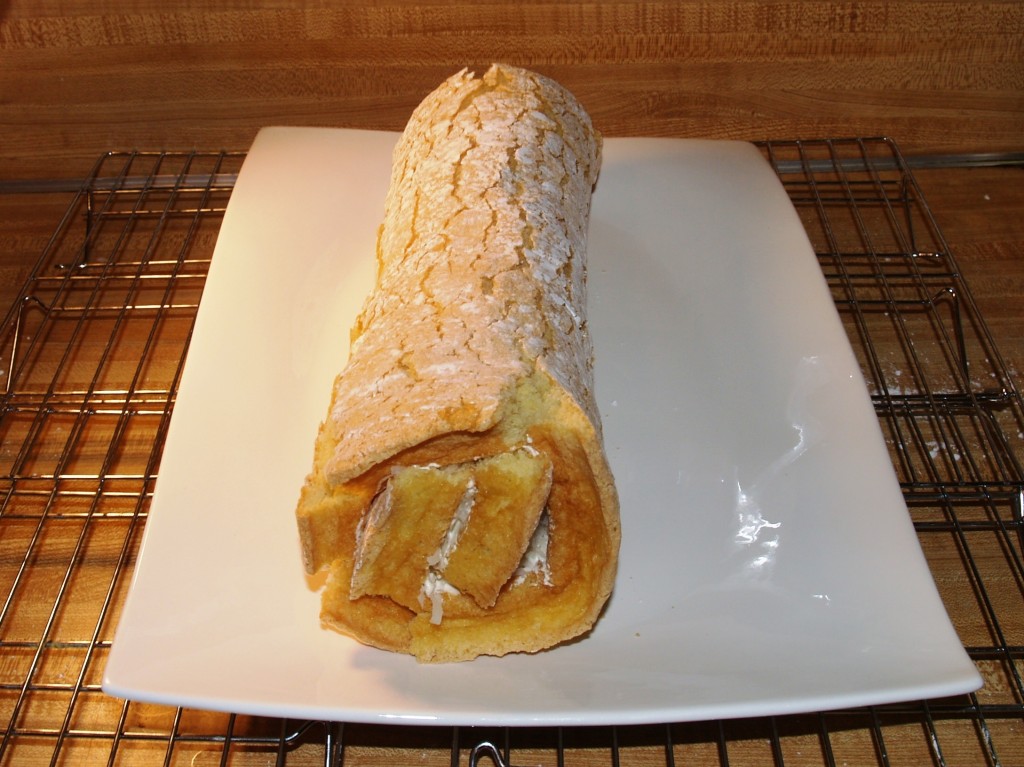 As you can see, I did pretty well and as for taste? It's really wonderful with just the hint of coconut. It's not overwhelming and I am pretty sure that if you don't want to use the rum, you could use something else. I have to leave for work now and take this masterpiece to my co-workers. I will leave you with a couple more shots of the Coconut Roulade with Rum Buttercream, because I am so proud of it, I would bronze it if I thought I could!