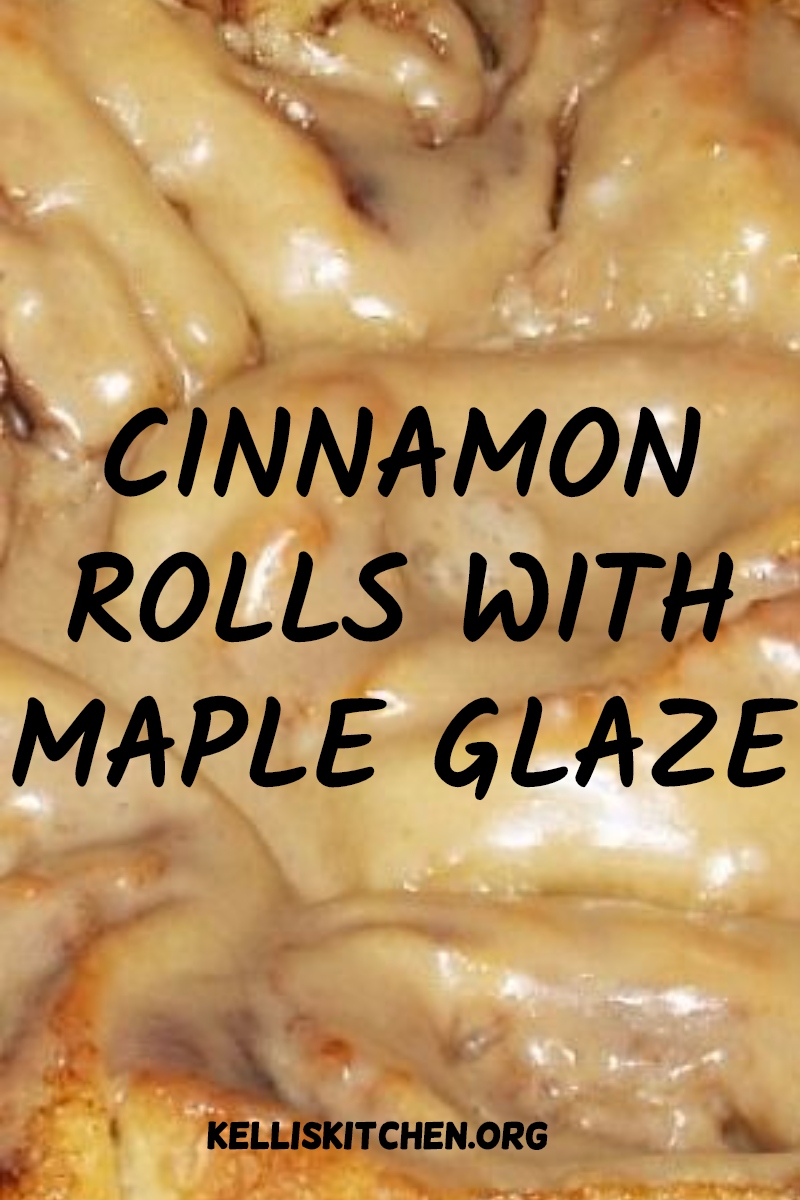 First, let me say these Cinnamon Rolls with Maple Glaze are ridiculously luscious, moist, and tender. I've been searching for something new to make mom for her birthday. The last few years I've been making her that pineapple cake with coconut pecan icing so this year I wanted something different. Mom loves a good cinnamon roll but I am still learning how to spend the needed time to let yeast rise in the proper environment without taking up the entire day – being too exhausted to eat the product of my labor.
During December I was watching an episode of Pioneer Woman where she was making cinnamon rolls for neighbors as Christmas presents. What caught my attention was the maple glaze – I love a maple glazed Long John doughnut and have tried many a recipe to duplicate it – none did. Yesterday afternoon I decided to give it a try. It was cold and gray outside so a nice warm cinnamon roll sounded terrific.
I'm always apprehensive when baking because you must be so precise but when it is with yeast I am doubly worried and because the recipe made so many, I was also going to cut the recipe in half. Sometimes cutting a recipe in half for baking turns out well and sometimes it turns out awful. Luckily, this turned out well and so far above expectations – in fact, they are out of this world!
The photos do not do them justice but I had the weather and the eaters in this house working against me. It's gray, cold and foggy outside and the family is eating the cinnamon rolls like there is no tomorrow. When I make them again in a week or so, I will try to get better photos but this recipe just couldn't wait to be shared with you. If you click on "Pioneer Woman" above, it will take you to the original recipe – mine is like it only cut in half and it still makes 24 rolls!
Cinnamon Rolls with Maple Glaze
Dough Ingredients:
2 Cups Milk
½ Cup Vegetable Oil
½ Cup Sugar
1 pkg. or 2 ¼ teaspoons Active Dry Yeast
4 ½ Cups all-purpose flour, divided
½ teaspoon baking powder
½ teaspoon baking soda
½ Tablespoon Salt
Directions:
Heat the milk, oil and sugar to just below boiling. I used a thermometer and took it off the burner at 200F.
Set the oven temp to 175F.
Allow the liquid to cool down to warm (105F). It took about 30 minutes.
Sprinkle the yeast over top when it's about 105F and allow to sit for a few minutes.
Add in 4 Cups of the flour and mix until well combined.
Turn off the stove, put a tea towel over top of pot , set in stove and allow to rise for 1 hour.
Take the pot out of the oven, add the rest of the flour, baking soda, baking powder and salt.
Mix well.
Filling Ingredients:
1 Cup melted butter (I used good quality – Kerry Gold Unsalted)
1/8 Cup ground cinnamon
1 Cup Sugar
Directions:
Set the oven to 375F.
On a floured surface, roll out the dough into a big rectangle – somewhere around 30 x 10 – the should be rolled pretty thin.
Pour most of the butter out onto the surface then using a brush or your fingers, spread it all out to the edges.
Sprinkle on the cinnamon and then the sugar – all of both of them.
Start on the long side nearest you and begin rolling – do it tightly. Butter, sugar and cinnamon will ooze out but that's okay.
Take the leftover melted butter and swish it around in your pan or pans.
Cut the roll in 1 inch sections and place in the pan or pans. Then cover again with tea towel and allow to rise for about 30 minutes.
Place in the oven on a middle rack and allow to cook for between 15 and 18 minutes. Let them get golden brown but not over done – that just makes them hard. Meanwhile, let's make the Maple Glaze –
Glaze ingredients:
1 pound powdered sugar
¼ cup whole milk
3 Tablespoons of melted butter, melted
1/8 Cup strongly brewed coffee (I used my husband's leftover coffee from morning)
½ Tablespoon of Maple Flavoring
Dash of salt
Directions:
Put it all in a bowl and whisk it up.
After the rolls are finished you can either leave them without glaze like these for my daughter:
Or, immediately pour the glaze over top of the remaining cinnamon rolls allowing it to get down into the nooks and crannies of the rolls.
Now, you really should allow them to cool a bit before eating but that did not work last night before supper – my daughter has only 2 rolls left from that pan I showed you without glaze. Mr. Picky Eater asked me if they were the frozen kind that you allow to rise and put in the oven. When I told him no and that I had made them – he asked me to make them again soon even though he had only eaten one at that point. It's been about 24 hours since I made them and there are only 5 in total left! I hope you make them because you will enjoy them – and then, like me, you could make doughnuts and put this delicious Maple Glaze on them too!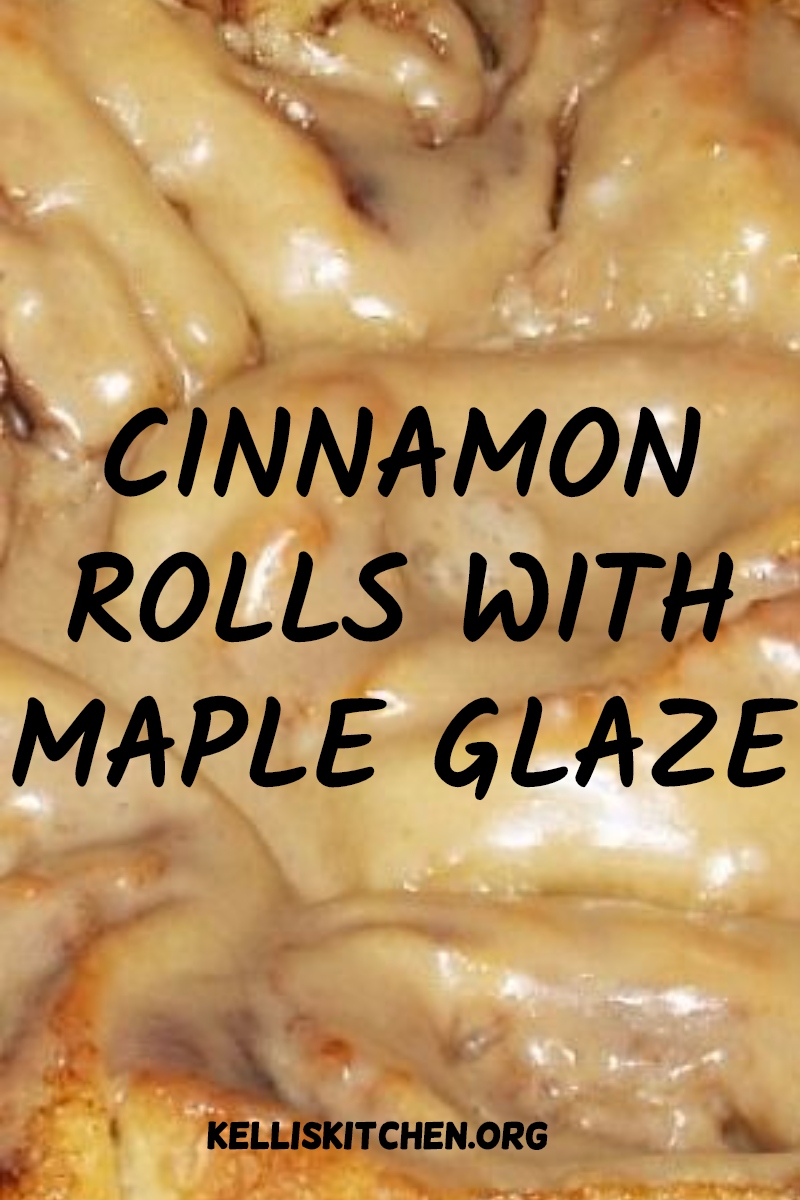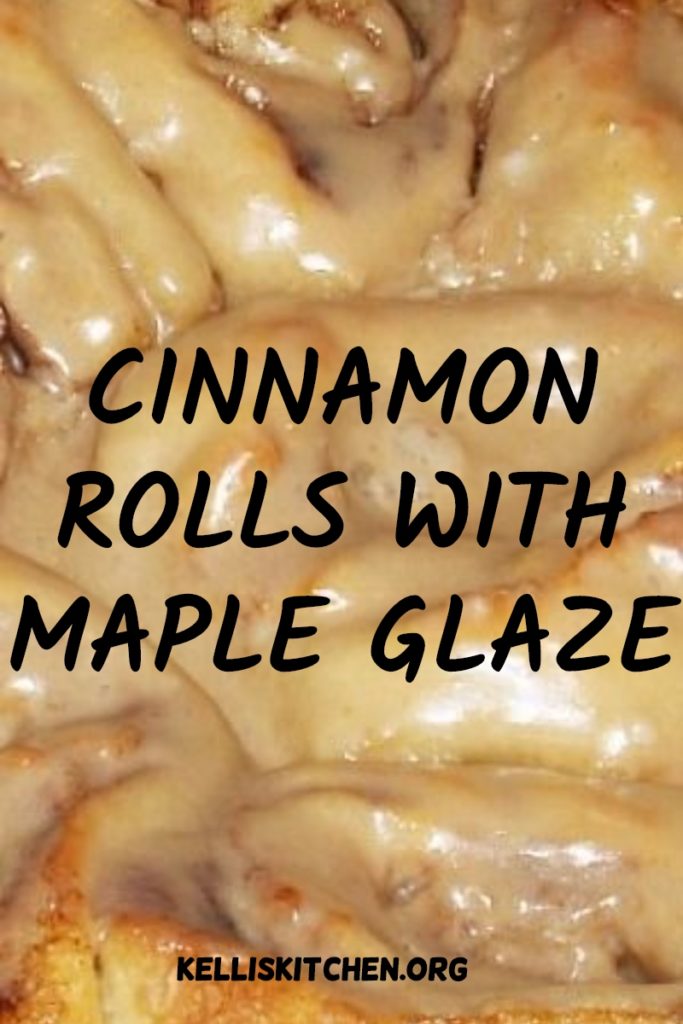 I'm at Weekend Potluck.