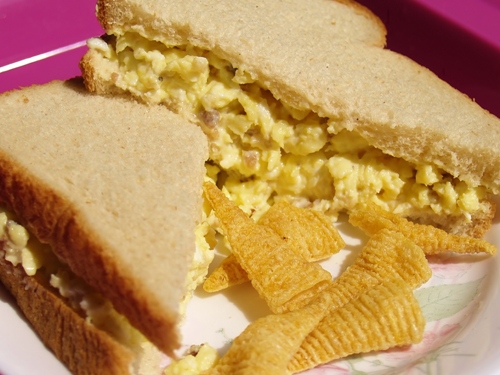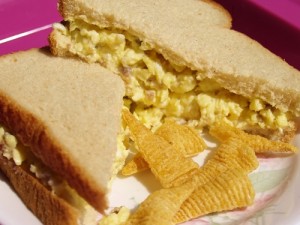 As a blogger, I am constantly taking pictures of everything I do, especially when I cook something. Mr. Picky-eater has to wait to eat until I've taken the picture that isn't the worst…….I'm not a good photographer so I do my best. I think I'm getting better. I read a couple of books on it anyway. If its my night to cook, yes we take turns, he asks right away if I am experimenting and if there will be pictures. If I say yes, he goes to take a nap because he knows it will be a while.
I am not working this morning and I have a meeting at 2:00 so I've worked around the house like crazy trying to get house chores complete so tomorrow morning I will have a straight shot to the car to go yardsaling with my daughter who is still on maternity leave. I'm hungry but I want something quick. I think of all the things I could make and take pictures of for a later post and then……I stop. Really, I just want to make something to eat and eat it without trying to remember to take pictures every 2 minutes.
Now, I don't know if it's a southern thing, a vintage thing, an Okie thing or just someone who grew up poor thing but my mom taught me to make scrambled egg sandwiches. I grew to love them and the truth is, on the Sunday nights that we didn't stop for Carnation ice cream after church we came home and made scrambled egg sandwiches and popped popcorn – it a pot on the stove or Jiffy pop.
I also understand that everything in the picture is white or some shade of yellow so it's not aesthetically beautiful but it tastes so darn good and a nice comfort food for my family. For those of you who have never heard of it, the following is how you make it:
Scrambled Egg Sandwich
3 eggs
Splash of milk
Salt & Pepper to taste
Wisk milk and eggs then season
Put in a pan and scramble the eggs
**at this point, I added the little dab of real bacon bits I had left over from smoking the cheese**
When cooked, put scrambled eggs back in now-cleaned bowl
Put enough mayo in to bind and mix
Fill two pieces of bread with the eggs
Serve with popcorn or Bugles or some other side that you would like.
Yum YUM!!!