It's that time of year! Time for garage sales!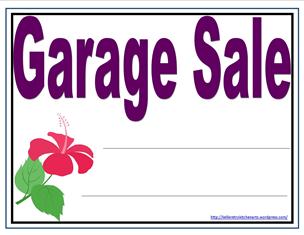 We are going to hold our great big garage sale tomorrow. Everyone is looking forward to it! All of our helpers are properly prepped and our items are ready to go! Even though the garage sale is tomorrow, we've already sold some items and made some money!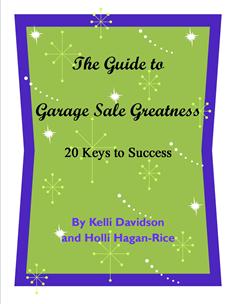 If you haven't already, check out our book The Garage Sale Guide to Success on amazon.com to see how we hold profitable and successful garage sales every year!
To celebrate the beginning of garage sale season Co-Author Holli Hagan-Rice has created some free printable garage sale signs for my readers.
Hope you all have a successful garage sale!
They will print out on 8.5 X 11 paper. We recommend using some card stock for stability and a color printer. Use a Sharpie to write in your details!
Free Printable Garage Sale Signs