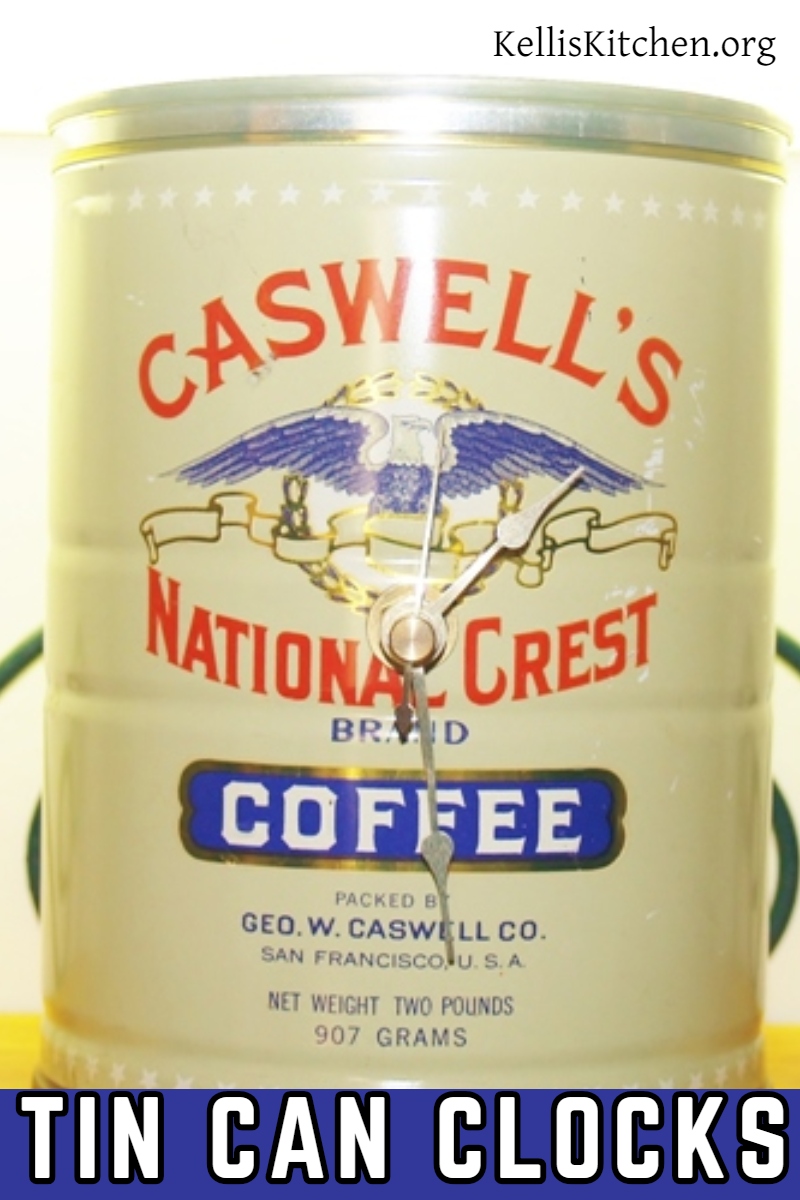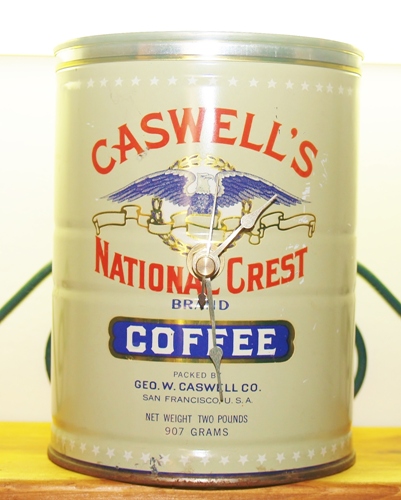 I had this really cool coffee can that I have had for years, only because I like the graphics. I don't drink coffee and have never tried this particular brand but, I just love the cool light green color so I decided to make a clock out of it. It is so easy, and only took 10 minutes! I'm not sure this actually qualifies as a "craft" per se, but I feel like it is!
All you need is a blister pack of "clock works" that you can get at any craft store: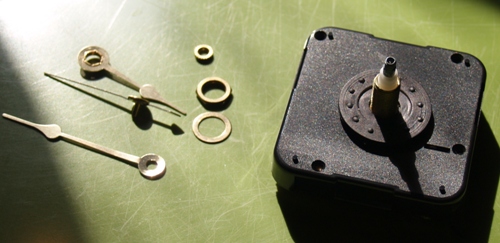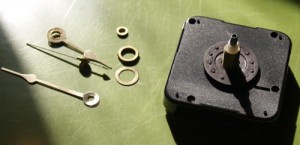 Find a can that you like, I like this one and drill a hole in it. Don't have a drill? Get a big nail and hammer then hammer out a hole large enough to get the clocks works through. You can find them at garage sales, yard sales, and flea markets.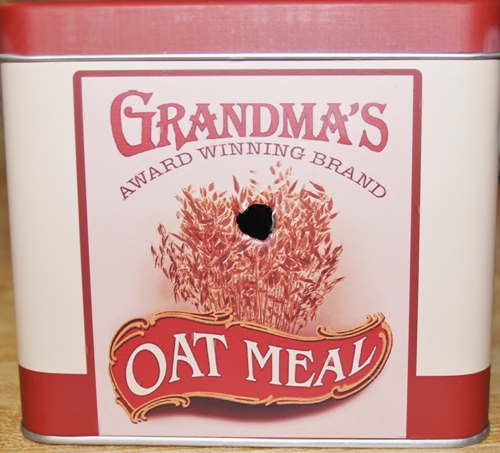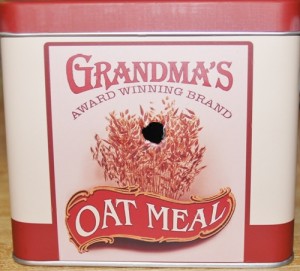 Screw in the clock works and put in a battery and you have a great little clock!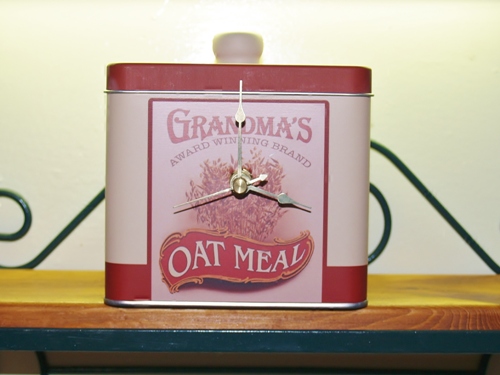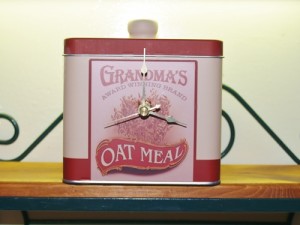 Here's another made from a tin we picked up at the craft store while buying the clock works.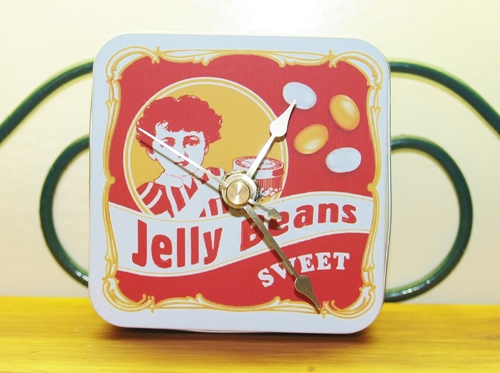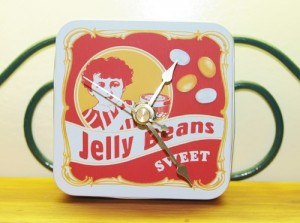 It's a great way to repurpose old tins and decorate your space.
Tick – Tock!!