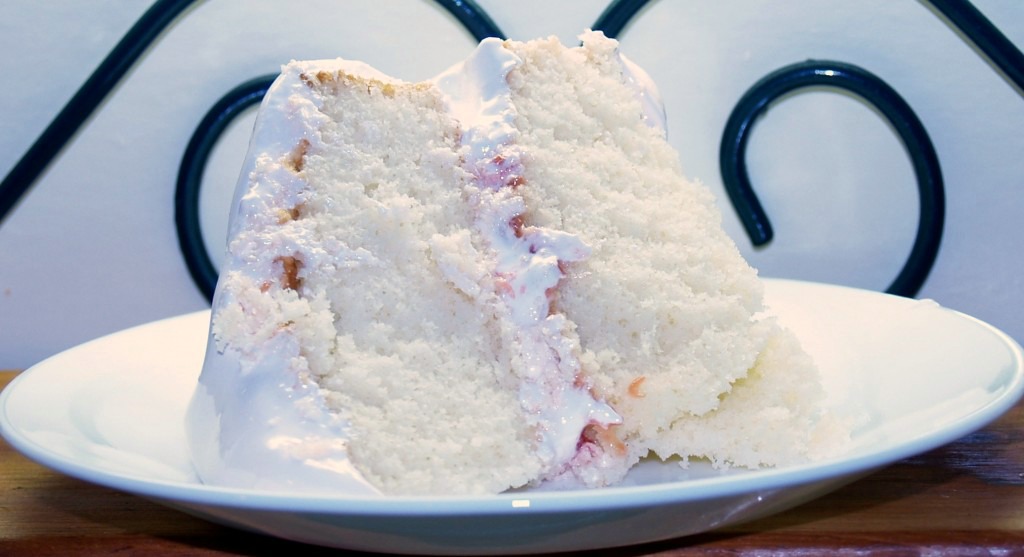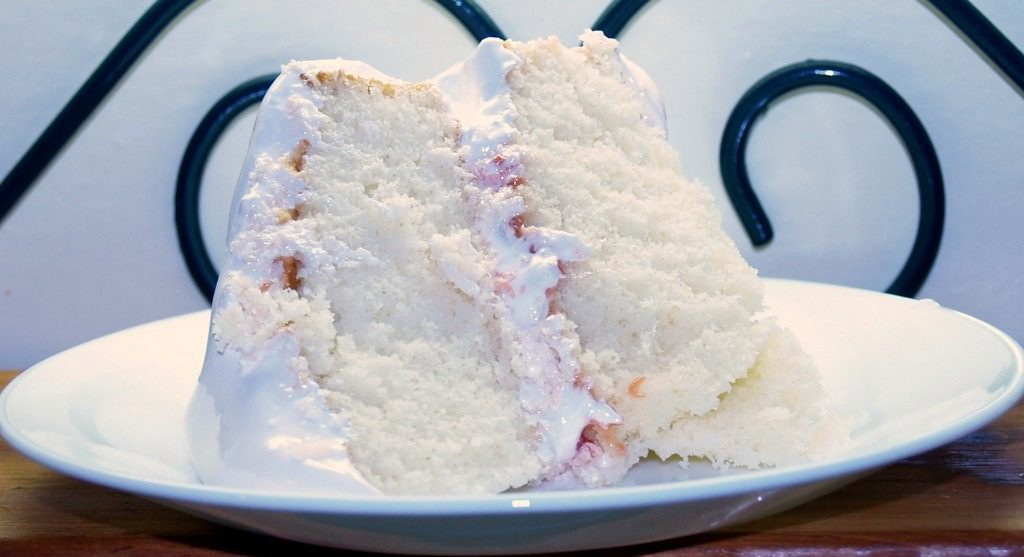 I am celebrating 2 things: My first eBook, "The Guide to Garage Sale Greatness" being the number 1 book in its category for the first time, and, the birth of my grandson. We are pretty sure he will be born by Saturday.
If you don't have a Kindle, don't worry! There is a free app on Amazon that you can download (I have it) to your computer, smart phone, tablet, or reader. You can find it here: Free Reading Kindle Apps
I'm calling this the Cindy Bear Cake because my inspiration for the cake was this: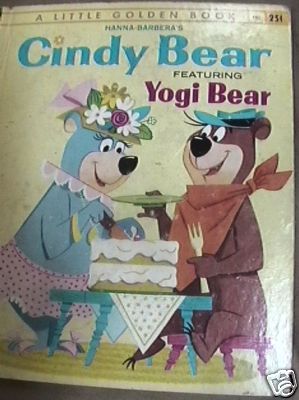 When I was a kid, this was my favorite Golden Book and the cake that Cindy made for her pic-a-nic with Yogi Bear looked so tasty! I've remembered it all these years and once I found a seven minute icing recipe I could actually pull off, I knew I was nearly there! After tasting my Strawberry Lemon Marmalade, I knew it was the perfect complement to the cake. So, here goes: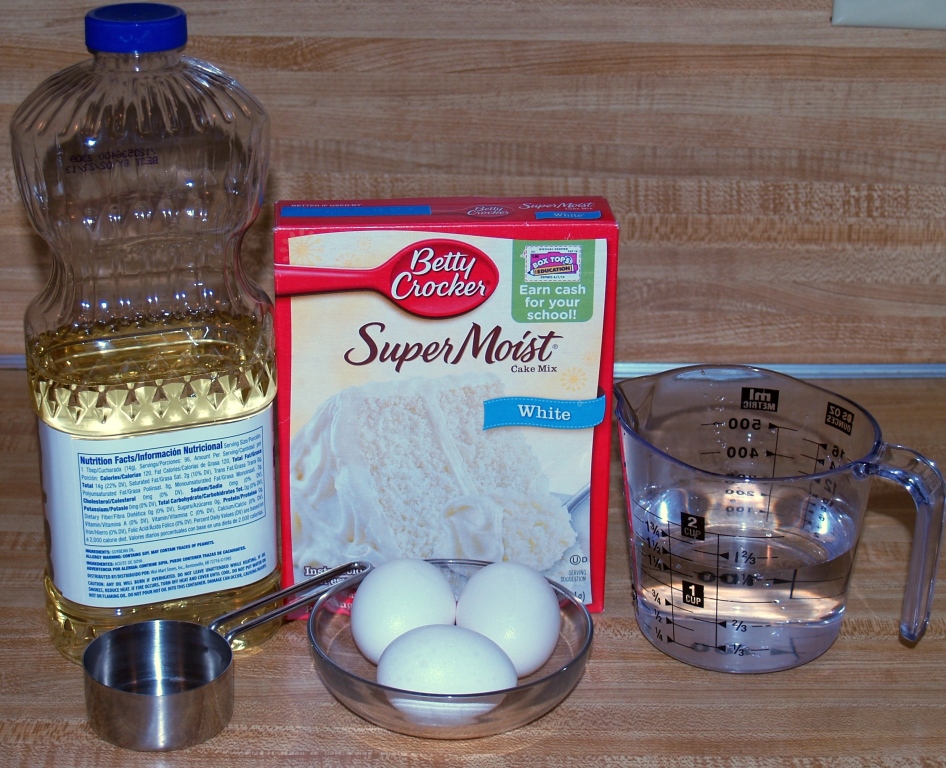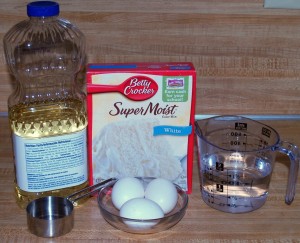 Make your cake according to the directions on the box.

Bake it in two round cake pans of equal size so you can make two layers.
This is what you'll need for the icing.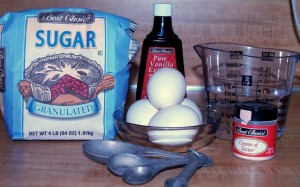 Don't forget this!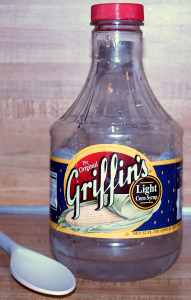 Seven Minute Icing
I found this recipe on allrecipes and I cannot say enough good things about it. You don't have to use the hand mixer in the pot on the stove (that always scared me a little). This recipe is a little bit like making jelly…..it's all in the hard boil!
Ingredients:
1 ¾ Cups Sugar
½ Cup Water
2 Tablespoons light corn syrup
4 egg whites at room temperature
½ teaspoon cream of tartar
1 teaspoon vanilla extract
Directions:
In a saucepan, bring sugar, syrup and water to a boil. Boil for 3-4 minutes or until a candy thermometer reads 242 degrees F (firm-ball stage). Meanwhile, beat egg whites and cream of tartar in a mixing bowl until foamy. Slowly pour in hot sugar mixture in a small stream; after hot mixture is incorporated, continue to beat on high for 7 minutes or until stiff peaks form. Add vanilla. Continue beating until frosting reaches desired consistency, about 2 minutes. When I added vanilla I also added 2 drops of red food coloring to give it a pink tint, but that is optional.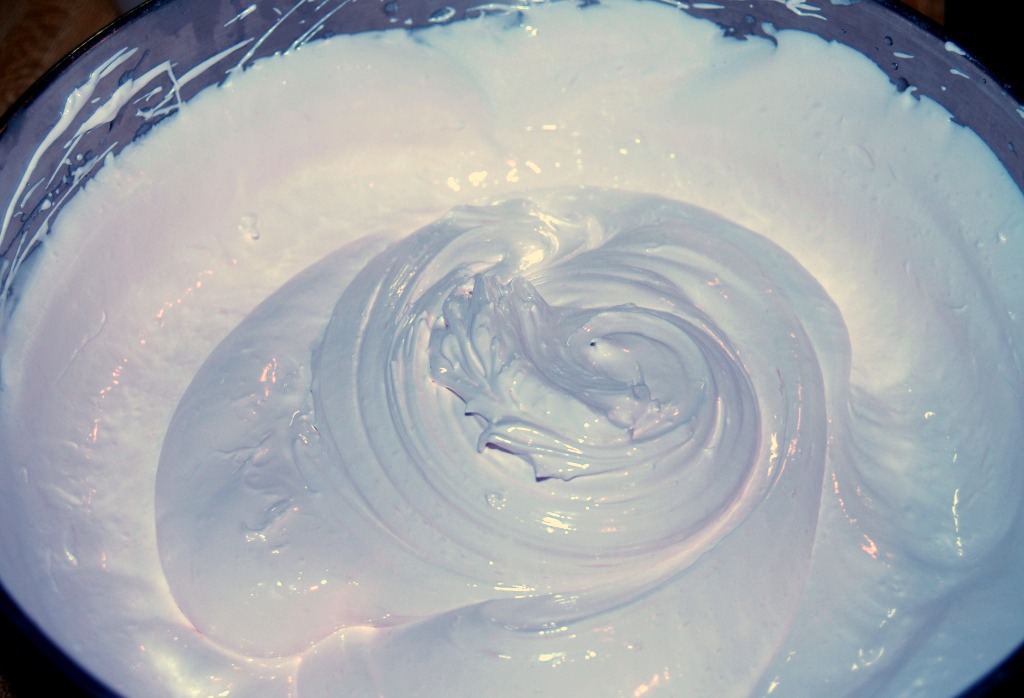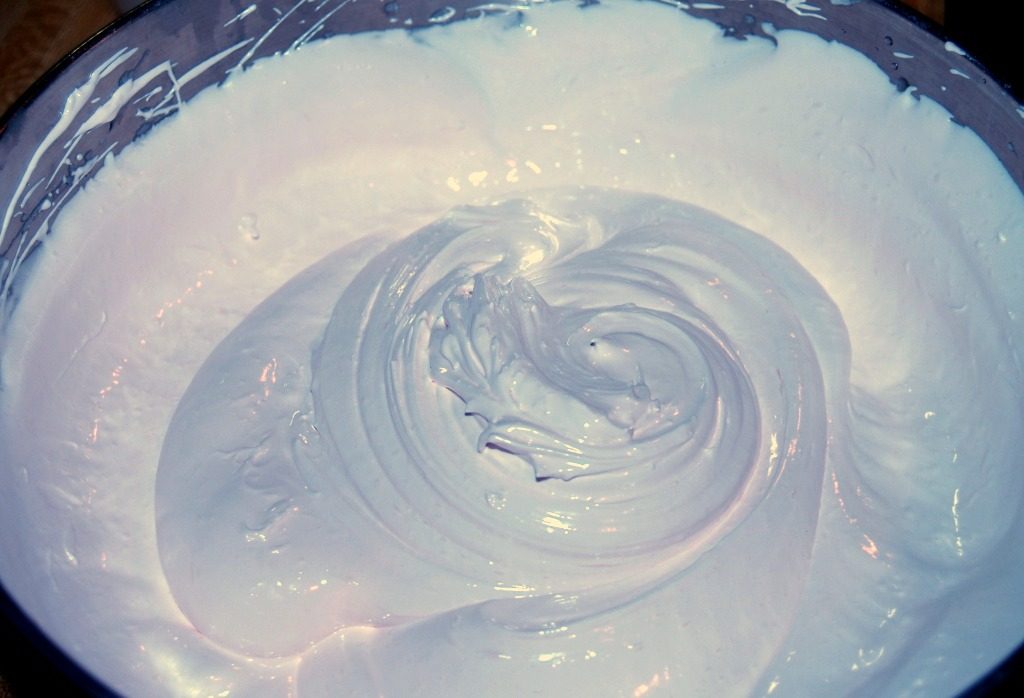 Put one cake on a plate and spread with the Strawberry Lemon Marmalade (recipe in last post) or any jam/jelly/marmalade you prefer.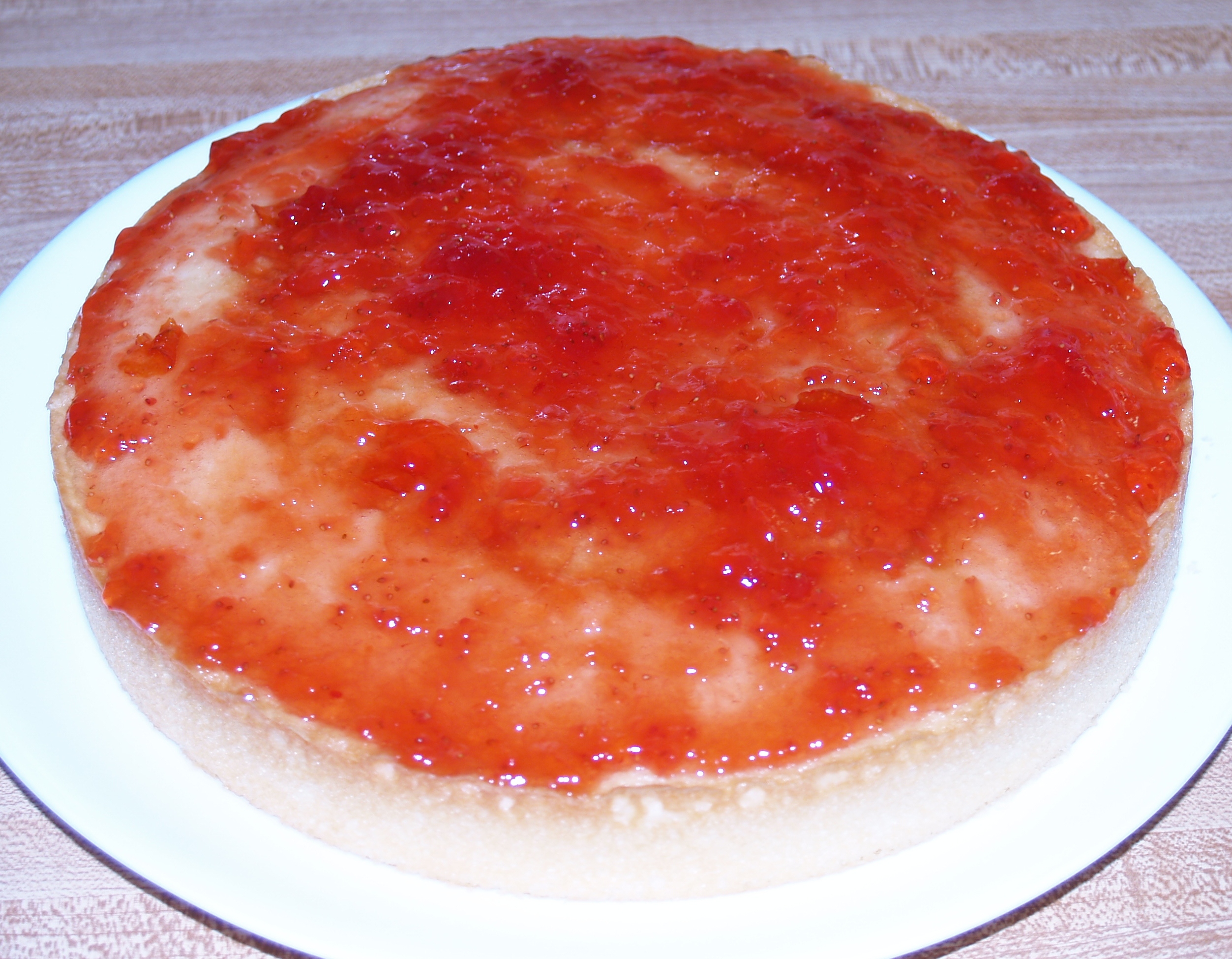 Then on top of that, spread a layer of 7 minute icing. Place the second cake on top of the spread icing/marmalade. Cover cake with icing. I prefer to keep mine in the fridge because we like it cold.
Here it is!
**Note: Even though I am known for my jams, jellies, and marmalades, my husband does not care for any of it. He only eats 3 kinds so far and none are the traditional kind. However, after initially turning his nose up at this cake, he tasted it and ending up eating ¾ of it himself! It is pretty darn good!***