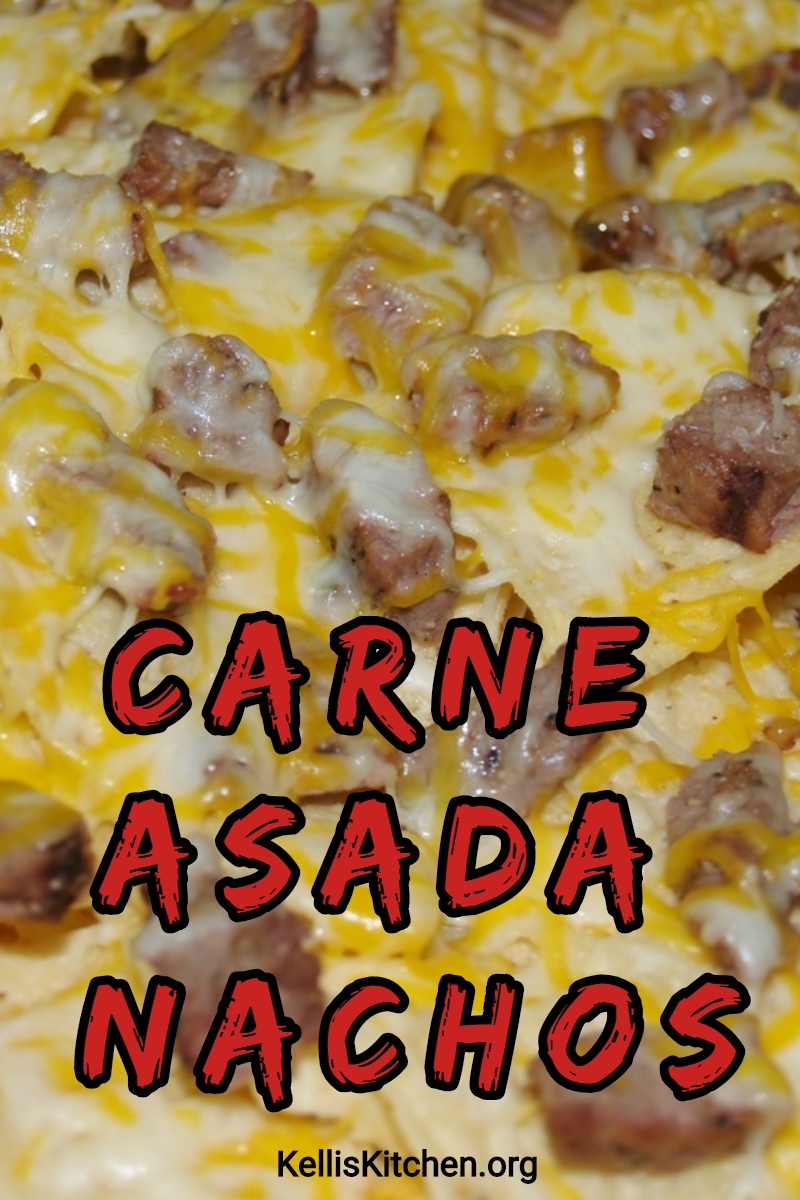 Top Girl came over last night to help me with some bloggy stuff while her husband and Rocket spent time with his parents. The weather was cool, rainy, and dreary so some warm comfort food was in order but working full time prevents a long-involved recipe and prep so as I drove home, I went through my mental index file of go-to recipes. It's a short list so it didn't take too long! I decided Carne Asada Nachos fit the bill and would only take about 15 minutes to prepare and cook – my kind of meal!
Carne Asada Nachos
Preheat the oven to 350 F.
Here are the ingredients you will need: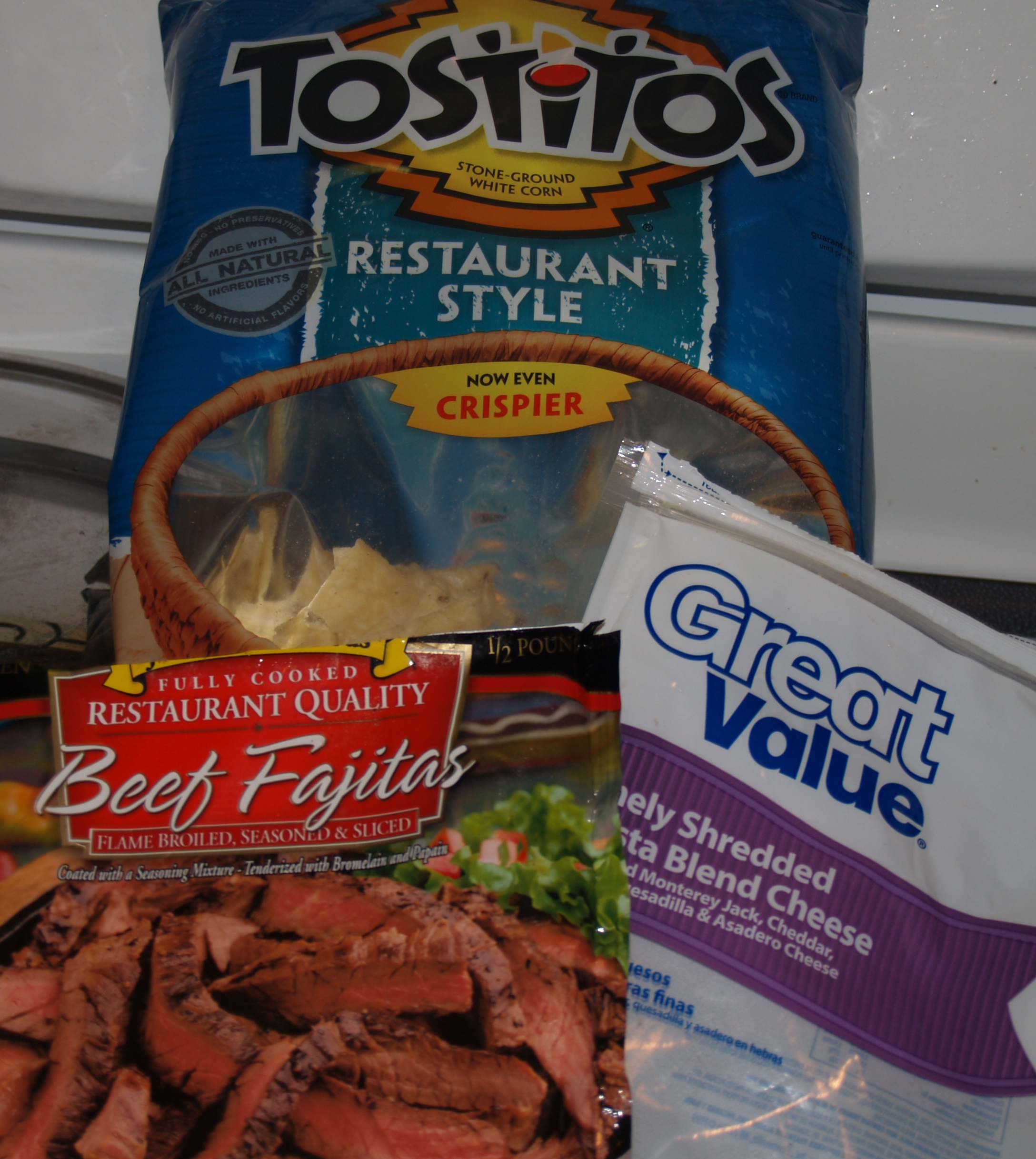 Spray a foil covered pan with non-stick spray and place chips, beef (or chicken), and shredded cheese on top. Place in oven for about 10 minutes.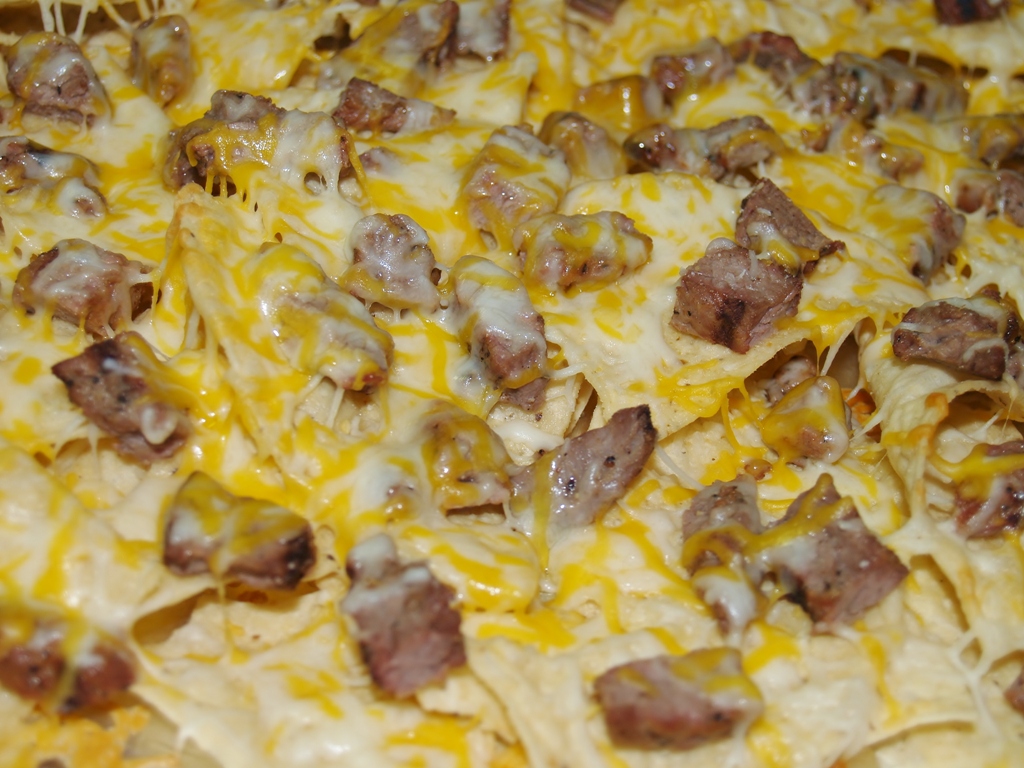 Prepare these toppings: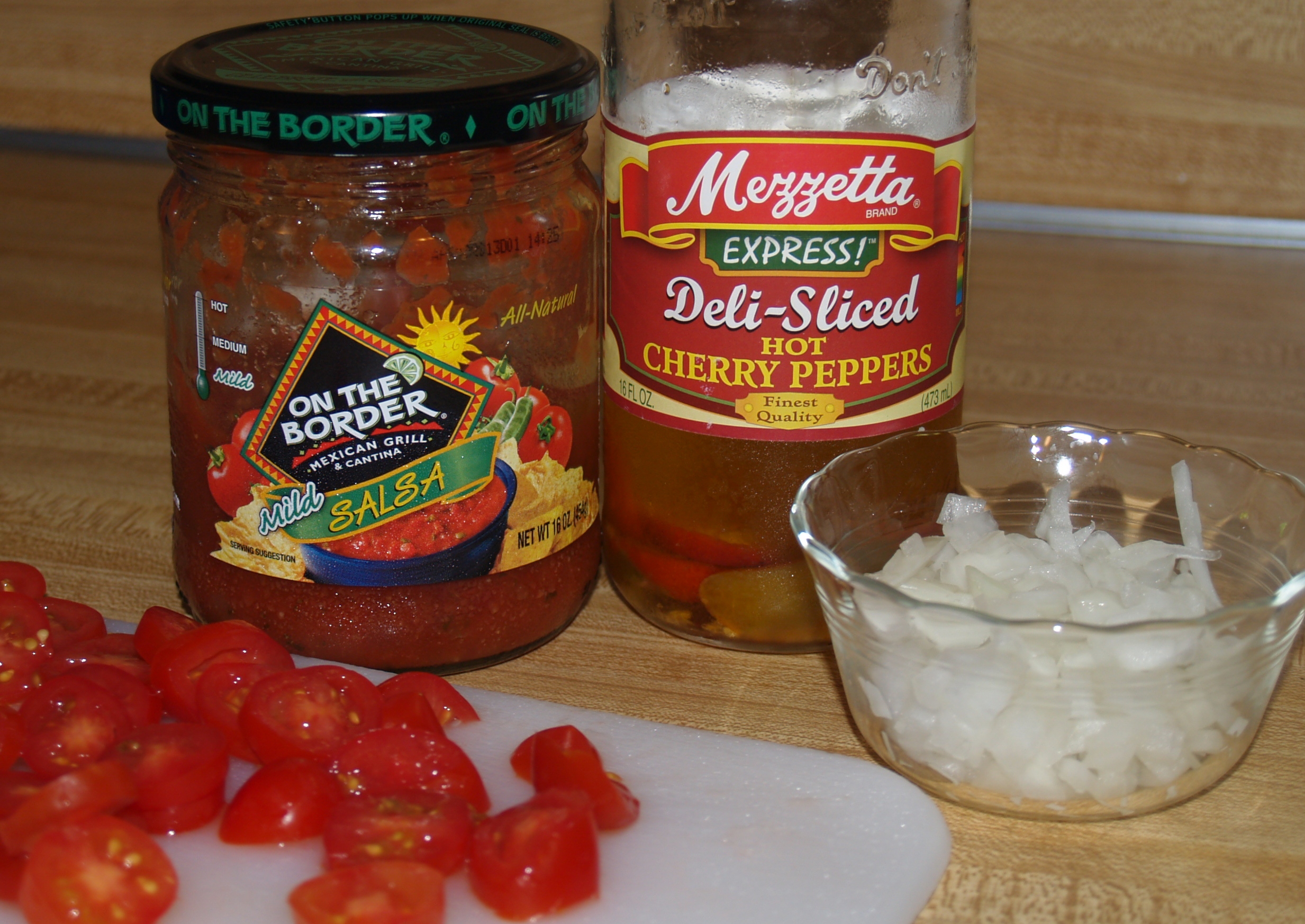 Once you take them out, place them on a plate and top with your favorite garnishes.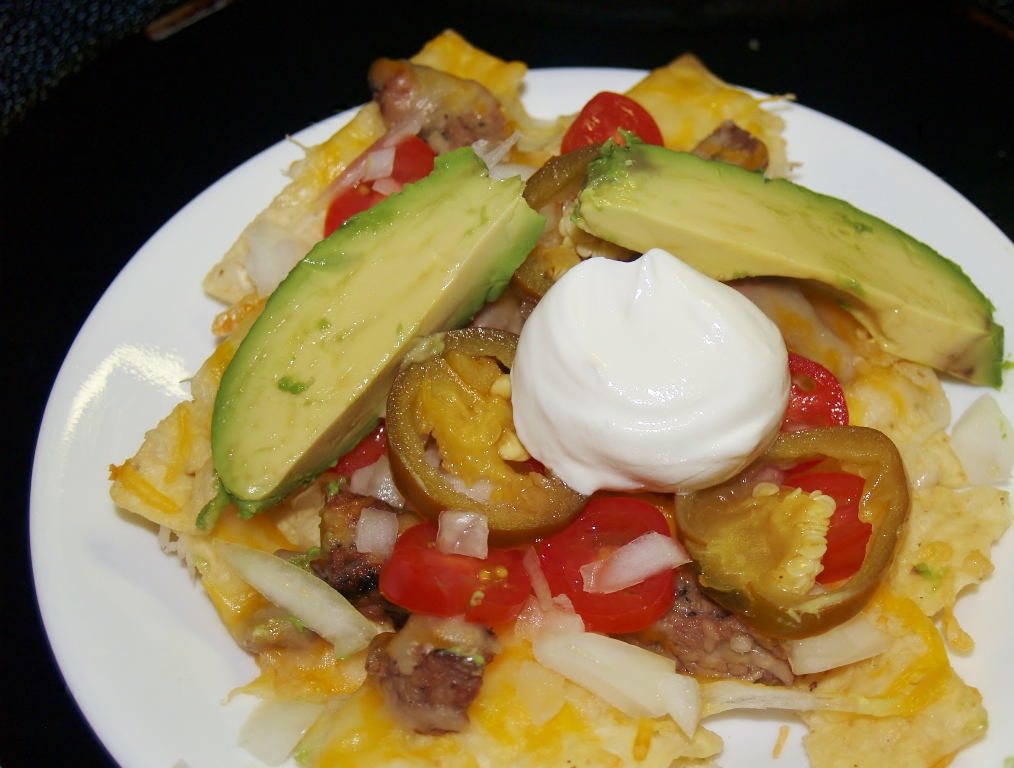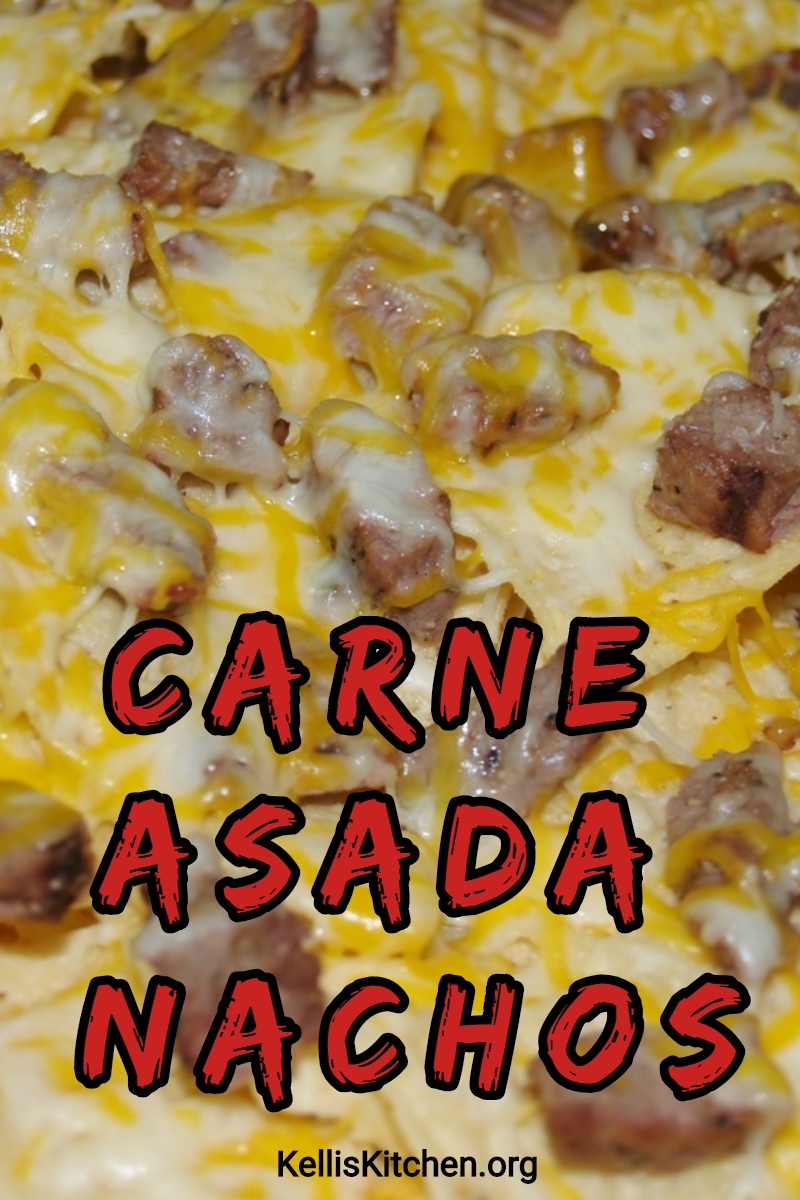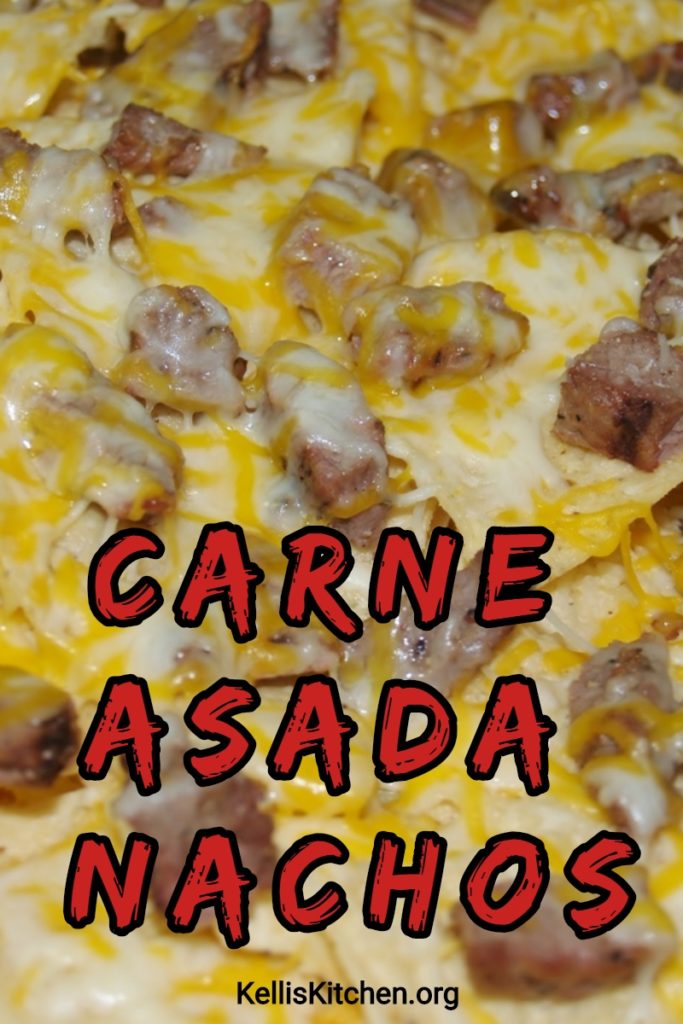 Enjoy!