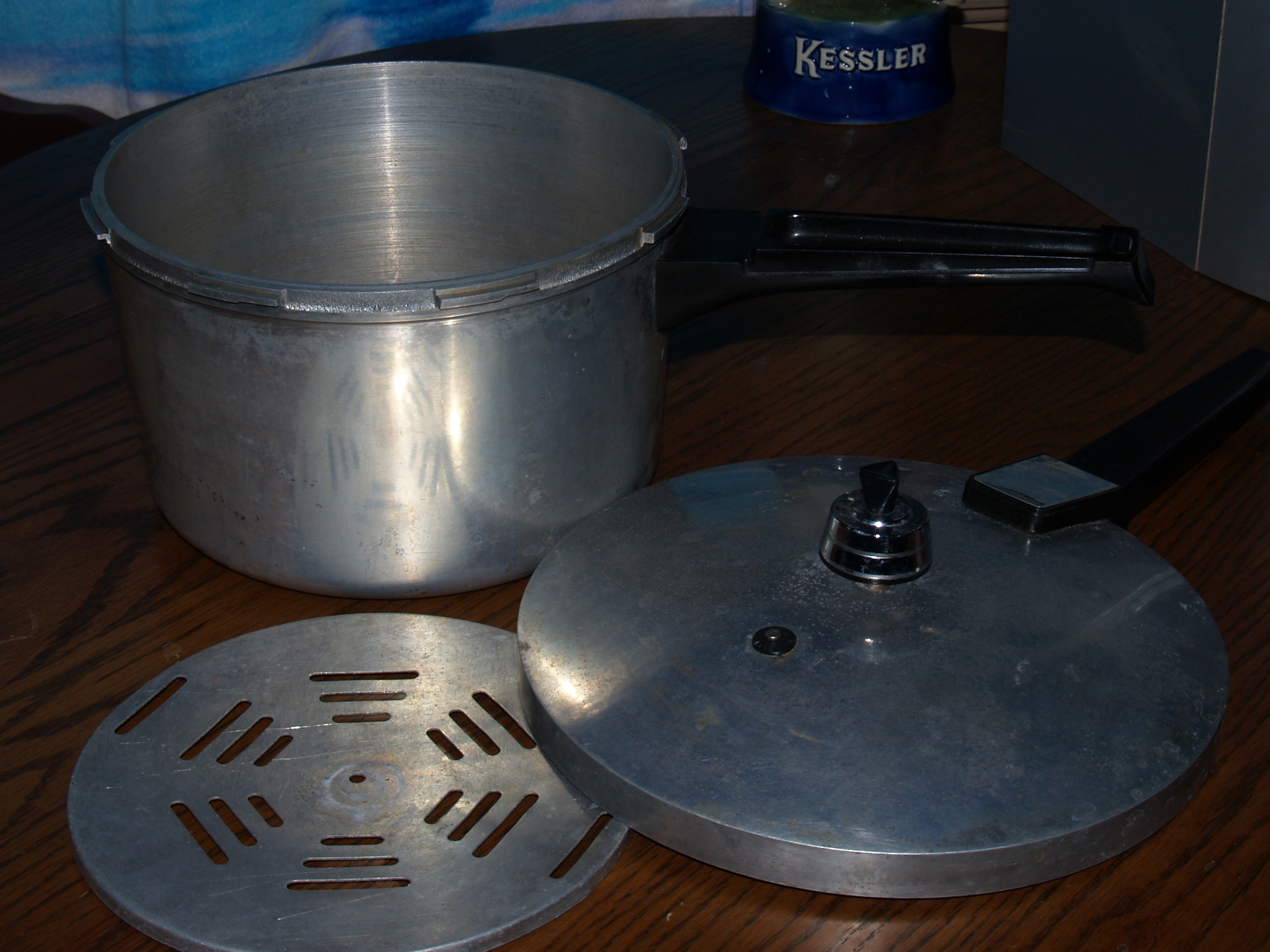 Great Score at the Flea Market!!
I scored big time today! This afternoon my husband and I went to the local flea market where I found something I needed…….another pressure cooker. Guess how much I paid? A mere $2! It works wonderfully. Bought it from a lady who was afraid of it. A hot water bath canner is fine for jams or jellies, but for pickles, pickled beets, or any other vegetables, including spaghetti sauce you need a pressure cooker.
Now, I know they are scary and making an awful hissing noise but they are a "must have" when canning anything other than jam/jelly. I follow a pretty clear formula when canning:
1. Put the jars on the canner pedestal in the pressure cooker.
2. Pour boiling water into the canner. You do not have to cover the tops of jars as you do in a water bath canner.
3. Put on lid with out the top finial and turn on the fire/element.
4. When the steam has come out of the top for about 5 minutes, put the finial on and process pints for 20 minutes or quart jars for 25 minutes.
5. Turn off the fire and LEAVE IT ALONE UNTIL IT IS COOL!
6. Once the pot has cooled completely, release the latch or lock and use a canning lifter to take out the jars. The will probably still be warm so sit each jar on a towel on the counter until the next day.
So, there you have it. Pressure Cookers 101. If you purchase a new one you will have some kind of instructions, or you can look online.
If you can vegetables or pickle anything, please use a pressure cooker! Botulism is a terrible thing! As always: When in doubt, throw it out!