Did you go to the fair as a child? Remember the rides, the barkers, and the gold-fish that died before you got home? Me too. During my trips to the fair, my parents always drug me through the Ag building. It had pieces of hay, plates of corn, beans, tomatoes, cakes, jars of stuff, homemade aprons, dresses, and pants. I hated going through that building because it usually took FOREVER!!
Fast forward 30 years and I can't wait for the fair nowadays! 2 years ago my step-son, who used to be the state-wide 4-H president, told me I should enter my jams and jellies in the county fair. He made promises of beautiful ribbons to adorn my mantle and a check!
I never thought about it before, but figured that since it didn't cost anything and all it would take was a little time to fill out cards and take my bounty to the fair and enter……..I would give it a go. I am so glad I did!! See the picture at the top of my blog? I entered seven jars of jelly and jam and won the ribbons shown up top!
This past year, I got really competitive! I entered not only the county fair, I took some of my mom's beets and pickles with me and entered for her. At 72, she won her very first 3rd place ribbon! It gave her such a thrill! I also entered the State Fair. This is where the competition is the toughest! I entered twelve jars of different kinds of jelly/jam and I came home with eleven ribbons, one of them a blue first place ribbon! I am totally hooked and you will be too!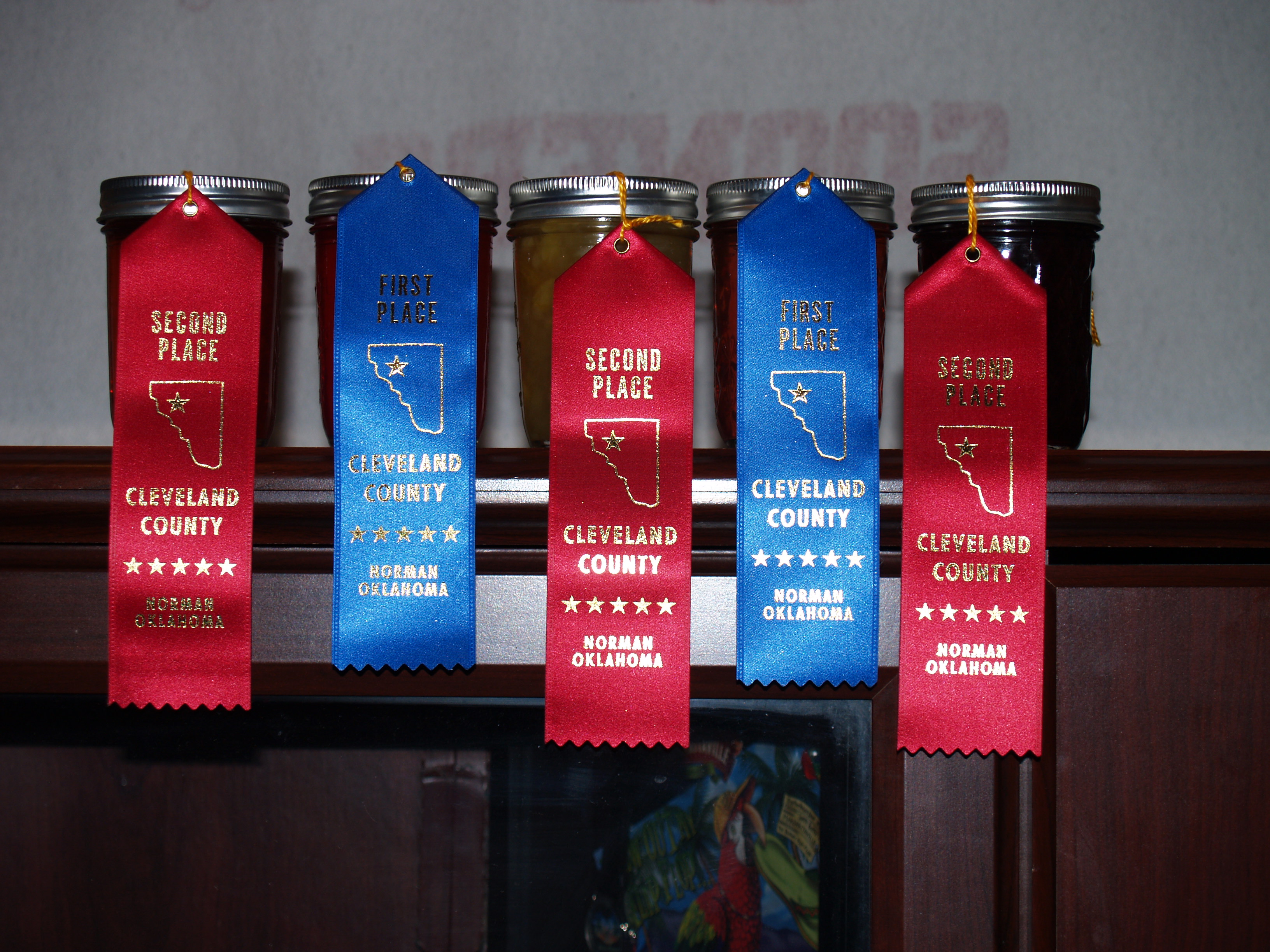 2010 Cleveland County Fair Oklahoma
It is free to enter all county and state fair venues throughout the US as far as I know and there is such fun and excitement waiting to hear if you won something………..and then when you do it is the best feeling! I haven't felt that way since I won a medal playing the piano when I was 12 years old!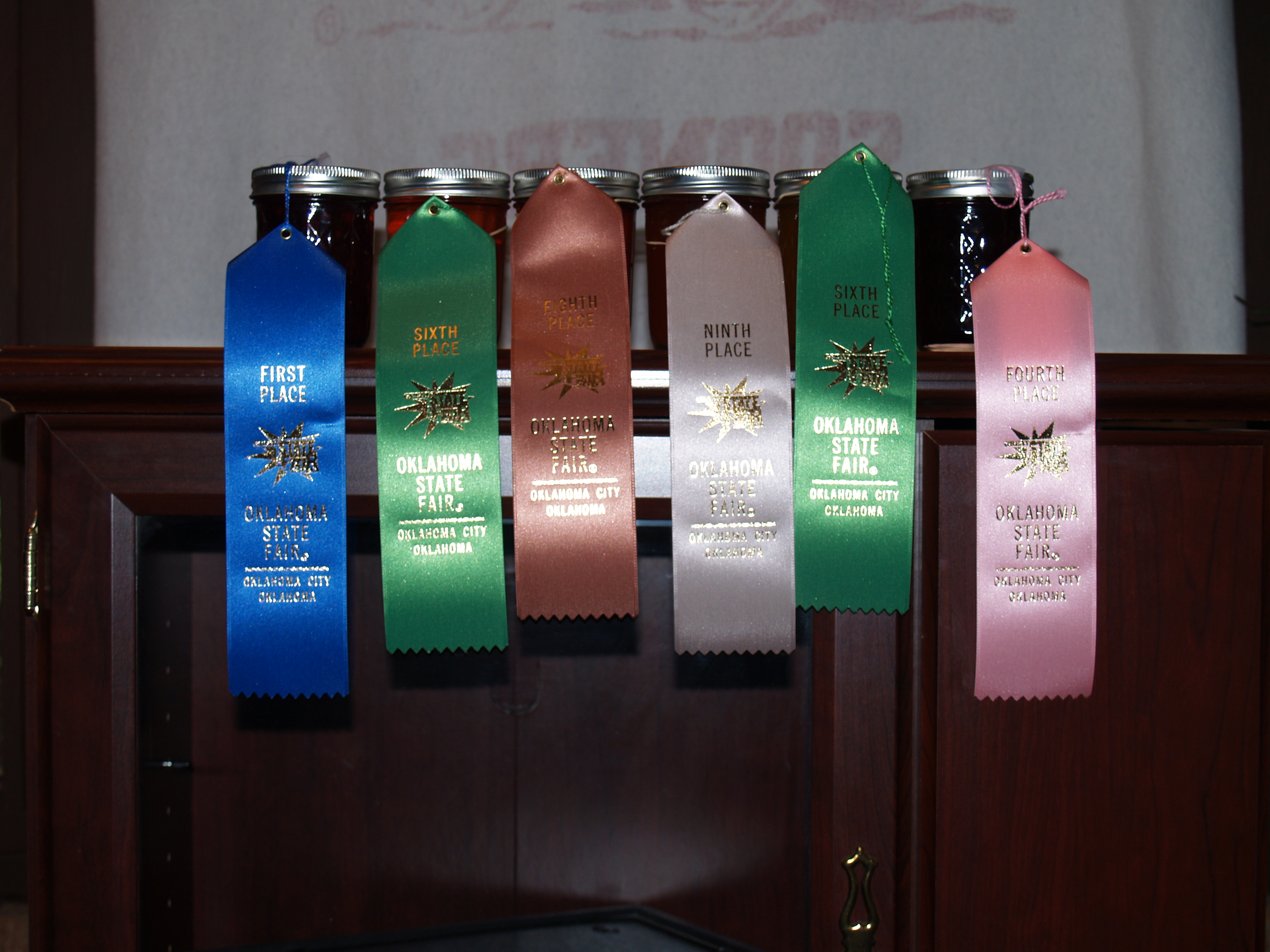 2010 Oklahoma State Fair
Check out your fair this year…….you'll get hooked too!