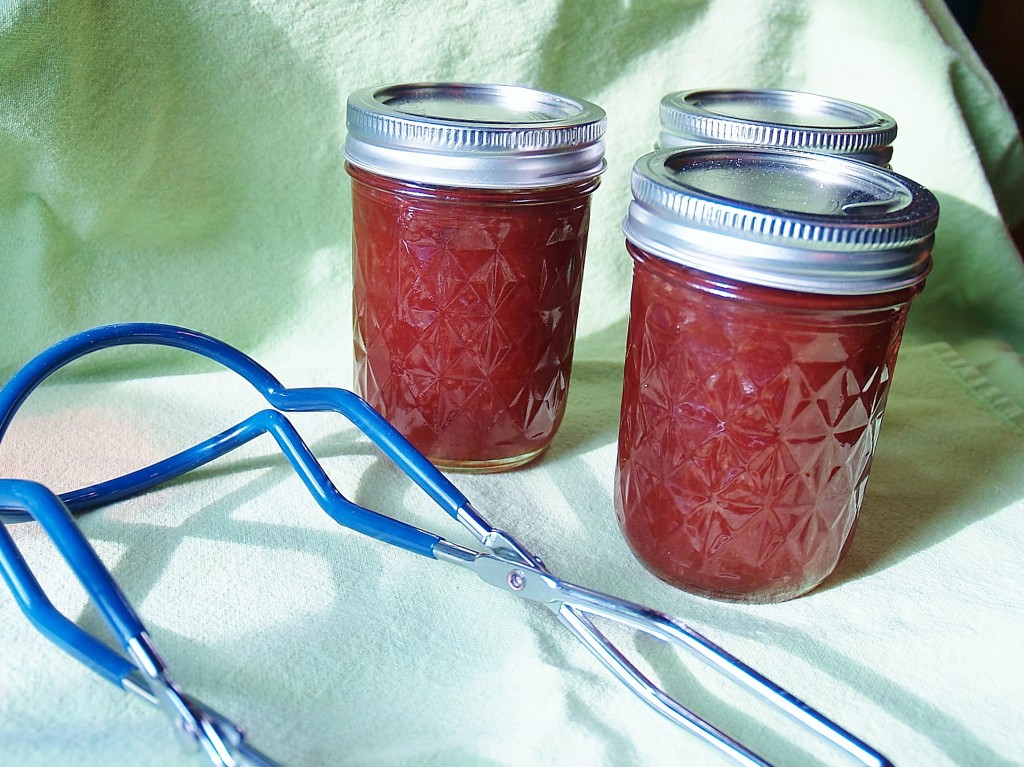 Have you been thinking of canning some of summer's bounty but just cannot imagine trying to eat it all before 2020? Or, did you really get into the groove of canning, making all kinds of jam/jelly/marmalade then gave it to ALL your friends, family and neighbors as presents and STILL have cases of it left? Have I got some ideas for you!
Do you like pork loin or pork chops? Brown them in a skillet and then put them in the crock pot or a 9×13 pan, pour a jar of apricot jelly/jam over them or even some marmalade and cook until done. They are fantastic!
Do you have some cherry jam? put about a cup in a pot with some soy sauce heating until reduced by a third and pour over any kind of fish. Delicious!!
Make an old-fashioned 2-layer cake and in between layers, instead of icing, spread your favorite jam or jelly. You can also make cookies! My favorite are peanut butter. Scoop out onto the baking sheet and press your thumb into the middle. Fill the middle with your favorite jam to make peanut butter and jelly cookies.
A work/church favorite is one cup of jelly, one cup of store-bought chili sauce mixed together and pour over some little smokies or meatballs in the crock pot for a great pot-luck!
I made cranberry/clove jelly this year for the first time. I made up the recipe as I went. Then, when I cooked the ham for Thanksgiving, I spooned the jelly over top of ham in last 20 minutes of cooking for a very tasty glaze.
For Super Bowl Sunday this year I'm making chicken wings and several of the sauces include some amount of jelly in the recipes.
One more suggestion: wine and jelly or beer and jelly. One of our more interesting enjoyments is to put a small amount of jelly/jam/marmalade on crackers or very small biscuits and pair it with a complementary wine or beer cooled by my small wine fridge. Our guests ALWAYS love it and you will too!
Be creative and post your ideas here!